Mercedes-Benz Actros
---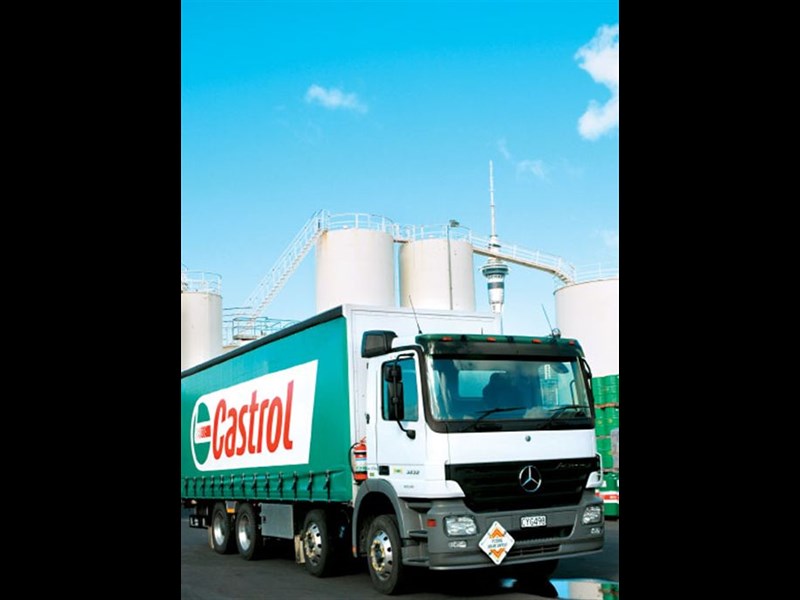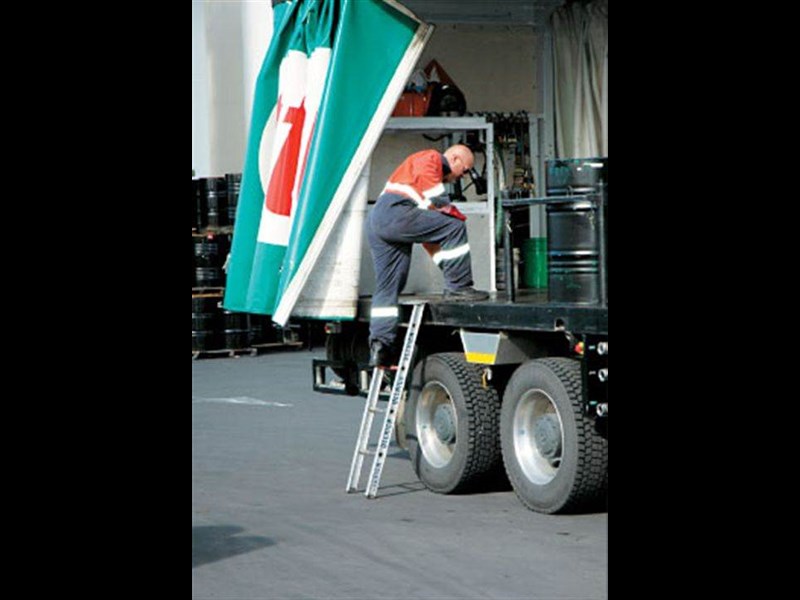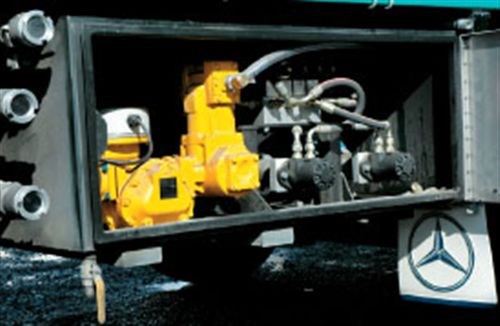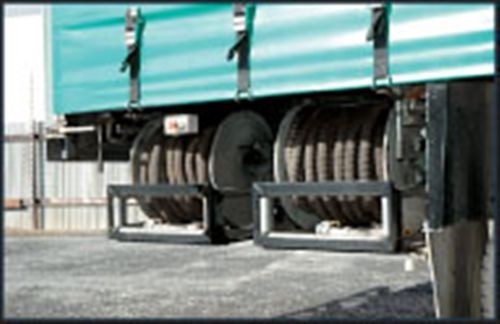 In road transport, specialised jobs require specialised equipment. Scott Wilson tests a Mercedes-Benz Actros that is serving its purpose in the fuel industry.
In an age where efficiencies and economies are one of the foremost keys in speccing a truck for an application, trying to "get by" with a vehicle that doesn't meet the most important needs of the operator is becoming more and more uncommon.
Although it may not look like it at first glance, a Mercedes-Benz Actros eight-wheeler recently put to work by Auckland's Brandz Distributors Ltd is a truck that has been designed with a specific task in mind; behind the curtains and under the deck lies a vehicle that is a pretty specialised piece of equipment.
Brandz Distributors contracts to Castrol and BP, delivering bulk fuel and lubricants and Brandz managing director Allan Wade wanted a truck that was capable of meeting some pretty strict safety and environmental guidelines as well as being capable of delivering a wide range of products.
These can range from 200-litre drums through to 1000-litre steel "cubes" of oil, with Brandz steering away from delivering smaller containers of oil.
"Bulk deliveries are our speciality, and that's all we do," Allan says.
The Actros, along with a similarly configured DAF 6x4, handles the medium-sized quantities of bulk lubricant for delivery. Larger bulk volumes are handled by a Freightliner-hauled semi-tanker, which is dedicated to the lubricants division of Brandz Distribution. Because of the just-in-time, 24-hour-a-day schedules operated by many customers, drivers Ben Phillips, Allan Shaw and Nick Edwards regularly alternate between the three vehicles depending on what needs to be delivered and how much of it is required.
A number of other Freightliner tractors and semi-tanker trailers handle bulk fuel deliveries under the BP banner.
Bulk lubricants – especially when delivered in drums – can be transported by almost any general carrier, but the secret to this particular 8x4 is its ability to pump the lubricants off at the point of delivery. This occurs at customer sites where the lubricants are held in onsite storage tanks. The oil could be needed to service anything from cars and trucks to mine equipment, or as a bulk storage point of chain bar oil for the forestry industry, or bunkered directly into ships lube oil tanks. This truck has the ability to pump a wide range of lubricants to a wide range of industries.
Primarily, the Actros works around the upper half of the North Island, but can just as easily be called to lower reaches of the island to deliver a few thousand litres of lubricant to a ship berthed in Wellington harbour.
To cater to the delivery of the products carried, the truck is fitted with electronic meters and four individual pumps, each connected to one of four 30m hose reels that hang beneath the deck at the rear of the truck.
Each pump/hose combination has a dedicated task and these are selected based on the weight, or viscosity, of the lubricant being pumped and the container they're being delivered from. For example, the pump that may be used to deliver engine oil through a "spike" in a 200-litre drum will be different from the pump used to deliver a similar product from a 1000-litre "cube", and this will be a different pump used to deliver a cube-full of chain-bar oil to a forestry site.
It is possible to pump other forms of oil or lubricant as well, although this requires each pump and hose to be flushed out beforehand and again afterwards. In this case, the contaminated oil used to flush the hoses and pumps is contained aboard a drum on the truck and then recycled.
One of the pumps is fitted between the chassis rails at the rear of the truck, while the remaining three are hung off the side of the Actros, hidden in an alloy box where the truck's diesel tank used to be fitted. The diesel tank has now been moved to the rear of the deck, with the fuel pressure kept constant and adequate through the addition of an extra booster pump in the delivery lines.To reduce the possibility of spillage during unloading, dry-break couplings are used for all pump and hose connections.
"BP has quite a list of what they want in a vehicle that distributes their product because there are strict quality control issues that need to be met," Allan says. "There are quite major environmental issues for us to consider, because it's all about no product to ground and we worked pretty closely with BP to make sure we were going to meet those."
His sentiments are echoed by Brandz lubes manager, Keith Whyte.
"BP has some pretty strict rules about the way we have to do things," he says. "If we spill anything, we have to find out why it happened and how it happened, so the easiest way for us to do that is not to spill anything in the first place."
That cautious and safety-conscious approach is visible in almost every aspect of the new Brandz Actros from the deep drip rails along the sides of the deck, which are designed to contain any fluid that may spill on the deck, through to the seven emergency stop buttons that are fitted around the truck.
"If we have anything go wrong, we want to be able to stop pumping as quickly as we can, so the operator is always in reach of a stop button," Keith says.
On top of the environmental benchmarks the truck has to meet, there is also a range of personal safety issues that have to be taken into account when operating the truck, especially when working with products that are as slippery as lubricants, which are potentially hazardous to those working on board the truck.
"When working above three metres, we have to meet certain industry safety guidelines, but BP has a rule that we're not allowed to work above two metres," Keith explains.
The truck also has an access ladder that clips into the deck, allowing safe and easy access onto the deck when working around the truck.
Significant thought has been put into securing the products when they're loaded, and Brandz worked closely with industry authorities and regulatory bodies to ensure best-practice standards were met. This especially relates to drums of products, which are notoriously difficult to secure during transit. To overcome this, Brandz has had a number of metal stanchions manufactured, which can be screwed into a number of different fittings in the deck. Once the drums have been loaded, the stanchions are then fitted, a rail is clipped across the top and tie-down straps are fixed around the drums to hold them in place. The cubes are secured using the more traditional method of tie-down straps attached to hooks fitted beneath the deck.
The pumps, delivery hoses, loading fixtures and other fittings on the truck have pushed the tare weight up to a fairly hefty 13,070kg, but, with the maximum payload only reaching around the 12-tonne mark, the truck is able to run continuously on a 26-tonne sticker without problem.
The limited payload has also allowed the company to specify a lower horsepower engine without restricting its performance. Instead of going for the 320kW (435hp) version of the Mercedes-Benz OM 501 LA engine, Brandz has opted for the 235kW (320hp) option of the 12-litre V6 powerplant.
"We didn't need something around that 400 horsepower range because we're not towing a trailer and we're not really in the business of linehaul either," Allan explains.
The engine is coupled to Mercedes-Benz Telligent automated gearshift system, which controls the 16-speed synchromesh range-change transmission without the driver's input. Alternatively, the driver can switch it into "manual" mode via a switch on the armrest, just behind the shift lever, and then manually change gears by moving the shift lever backwards or forwards.
The Mercedes-Benz Telligent system also extends to the braking operation of the truck where ABS anti-lock braking, ASR traction control and a "hill-hold" feature (to prevent roll-back during hill starts) are also fitted.
"We looked at a number of other trucks when we decided we wanted to do this, but this one had so many safety features as standard that it was probably the best option for us," Keith Whyte says.
For the driver, protection in case of a crash is provided by a driver's side airbag and a cab that meets the ECE R29 European crash standard while the big windscreen and the large mirrors fitted to both sides of the cab give great visibility. To improve visibility at the rear, the truck has been fitted with a reversing camera – viewed via a screen in the cab – and a flashing orange beacon mounted high on the rear of the truck. This is operated as soon as the truck's transmission is shifted into reverse.
"We did that for safety reasons," Keith explains. "We can have our reversing lights on and all the hazards flashing while you're backing up, which is great for the people parked right behind you, but the guy five cars back can't see that, so the flashing light is just for added protection."
As far as both Keith and Allan are concerned, the completed Actros is ideal for the specialised job it's dedicated to without being over-specced for the job.
"In fact, we could have gone further, but it's been a pretty expensive vehicle to get to this point to be honest," Allan says. "We've specced a truck that can get down alleyways and around the back of Joe Blow's workshop without any issue at all.
"We've designed a vehicle that can handle a bloody good Kiwi, do-it-yourself, multi-tasker load."
By Scott Wilson
Scott Wilson is a freelance writer and business owner based in Hamilton. He has been involved in the road transport industry since mid-2000, as the editor of a trucking magazine.
Keep up to date in the industry by signing up to Deals on Wheels' free newsletter or liking us on Facebook.