Trailers
---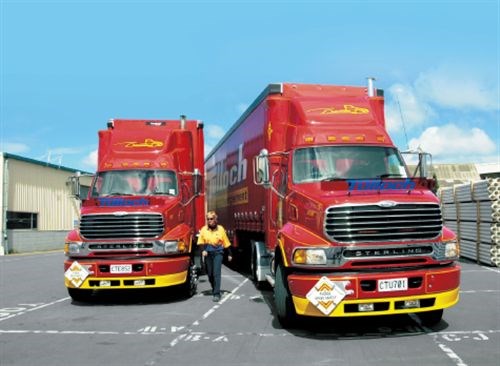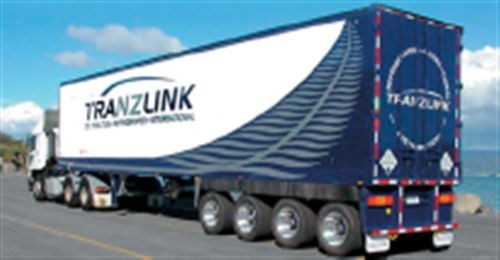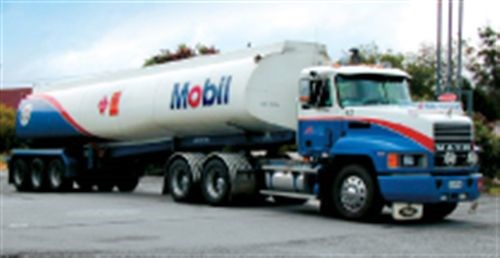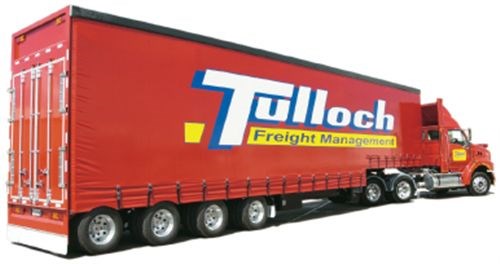 In a true test of performance and workmanship, South Island's Tulloch Transport has enlisted some of New Zealand's leading trailer builders – Fruehauf, Roadmaster and TMC – to build five new SAF quad axle trailers, all with brand new 12-volt Wabco EBS
As the first to trial Wabco's new 12-volt EBS system in New Zealand, these new Tulloch Transport trailers have been on the road since October 2005, with outstanding results.
Featuring a range of Gough Group products, from CAT engines, through to Transpecs Wabco EBS with RSS, the units also feature SAF disc steer axles on Alcoa wheels, and modular suspension. The new SAF steer axle design features dual alloys as standard, with ride heights from 250mm – 400mm and is available in over-slung or under-slung models.
Tulloch Transport's Group Marketing & Fleet Manager, Chris Gauci, says the order was a great way to trial a new trailer builder.
"While TMC and Roadmaster are both familiar to us, Fruehauf was one builder we hadn't trailed before. Spreading the order around has allowed us to analyse build and presentation," says Chris.
Custom built with extremely high cubic capacity, Tulloch says the trailers are ideal for bulk products from Christchurch to the North Island.
Designed especially for bulk cartage, these units make two trips a day between each site, with their construction allowing a total capacity of around 112 cubic metres each, compared to the average 95-105 cubic metres for a 14m quad.
The low profile design features a floor to ground gap of just 960mm, a challenge that was successfully met by all trailer builders.
"Dropping the floor has allowed us to maintain the overall legal height limit, and has allowed us an opening that is far greater. The unique design also means we can maximise all available space," Chris says.
"The costs are far less on these trailers compared to a B-Train design. With less wear on components, only one king pin and no extra turntables."
Chris adds that while he may have gained more capacity with a truck-trailer combination, this design would have limited the fleet's flexibility.
"Working across the island means that we are on tight deadlines and we need all the versatility we can get in a trailer. With this 14m quad you can swap the tractor should you have any problems."
Tulloch, who has been using SAF Intradisc across its fleet, offers full transportation services, from inter-island stock cartage, North and South Island linehaul, warehousing, logging, bulk liquids transportation, as well as domestic general cartage.
"We made a conscious decision as a transport company three years ago to choose disc brakes and we are committed to that braking system."
Funnily enough, the decision stems from owner Ian Tulloch's Supertruck Racing career, where he saw first hand the benefits of running disc brakes and ABS. This change has been a huge advantage to the company, with the new Wabco EBS 12-volt made standard on all future units.
"If you can punish a truck's disc brakes on a race track and they still survive and stop, we thought, 'what would happen if we incorporated this technology on a trailer that isn't working nearly as hard?' Our brakes need to be reliable and the WABCO product has proven itself."
Running on some of the most dangerous sections of road in the country, Chris says the decision to move to EBS was a simple one.
"The fleet as a whole is working towards 'future proofing' itself. We have every expectation that these units will eventually be moved into the linehaul fleet where they will carry more weight travelling from Christchurch to all regions."
"Twelve-volt EBS certainly saves a lot of grief. Before this development, we had the challenge of running voltage inverters. These inverters are an added cost and are not necessarily reliable."
With a total fleet of around 150 units, Chris says that he looks after all aspects of the fleet requirements, from livestock cartage, to timber, milk, fuel, freight, and dangerous goods.
"Your real costs come further down the track if you've chosen the wrong equipment. Back up support is the key to running a transport company, and breakdowns are a cost we can't afford.
"Our brakes need to be reliable and the combination of SAF axles and WABCO product has proven itself."
Keep up to date in the industry by signing up to Deals on Wheels' free newsletter or liking us on Facebook.