Mitsubishi Fuso Fighter
---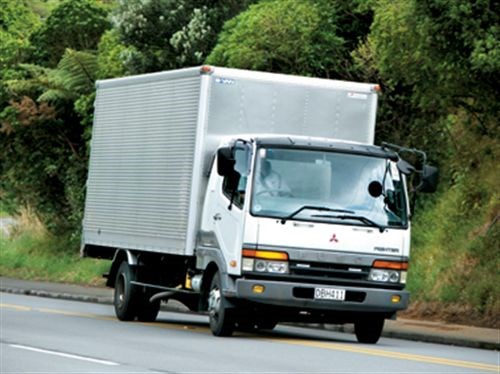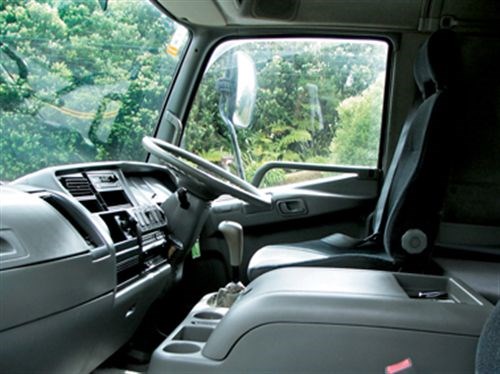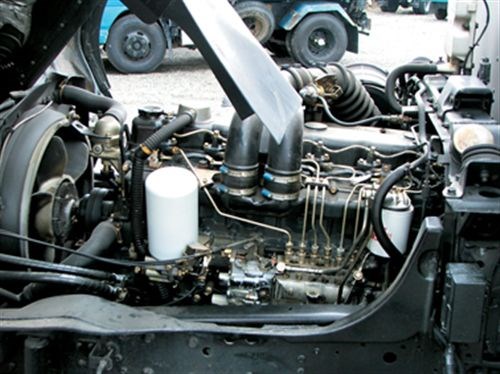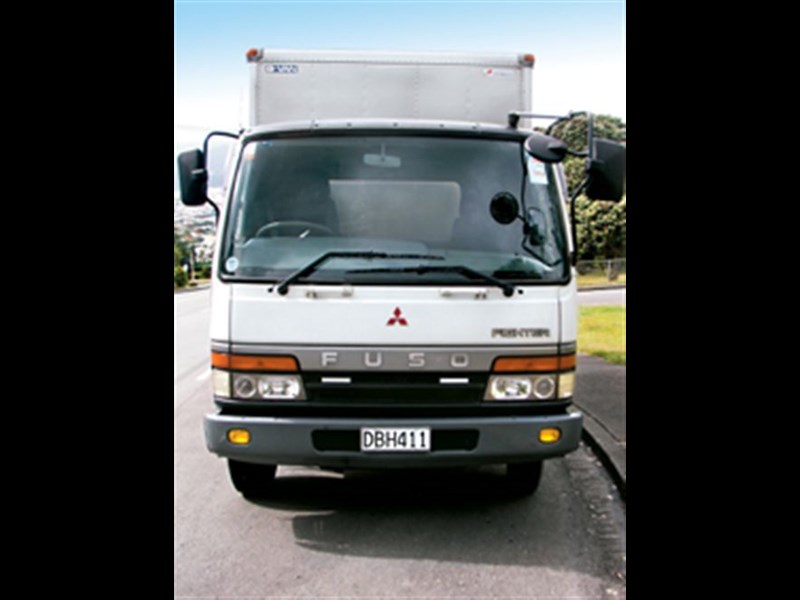 Kelly Ryan tests the mid-size Mitsubishi Fuso Fighter FK616, a truck that offers a high level of practicality without compromising comfort
Mitsubishi designed the Fuso as a simple yet sturdy commercial vehicle that has been embraced by the New Zealand market. It is now one of the most popular choices by those looking for a medium sized commercial vehicle.
This 1994 Mitsubishi model had 107,000km on the clock, plenty of leg and headroom, a weight adjustable driver's seat (up to 100kg) and excellent visibility.
Adjustable steering, and plenty of internal lighting were also great features of this truck and all functions were easily accessed from the driver's seat.
This truck also came complete with electric windows and handle grips and steps for easy access in and out of the cab.
It was fitted with a sleeper cab for long haul, which was also in good condition and the internal cab contained plenty of storage area.
This truck has a box cabin with rear and side doors that were easily secured, perfect for furniture or dry goods transport.
The TARE is 4220kg with a gross combined weight of 9250kg, which is quite generous for a medium sized truck and you would be impressed with the storage area it provided.
I found the side mirrors to be of a high standard, both for the excellent visibility and their ability to be extended or folded in electrically. This comes in very useful for negotiating tight spaces.
Fuso's are promoted as having excellent fuel economy as well as a "high payload capacity". This particular truck seems to fit this profile well.
The diesel tank was well positioned and the engine was easily accessed through the tilt lever on the passenger side, complete with safety catch. Speaking of safety, I had a bit of a laugh when reversing – the reverse warning was a man's voice saying something in Japanese, hope he wasn't trying to tell me something too important.
I test drove this truck through the Petone area and over the surrounding hills and experienced excellent pick up and overall power. As with most Mitsubishi's I have driven, although this 6-speed gearbox felt quite clunky, it was a good positive gear change that you can't mistake.
The factory fitted stereo was am only and would require a band expander, but this is standard for most imports.
It provided a smooth ride with good control and stability. Hill climbs were no challenge and both the foot and exhaust brake were very effective.
The general level of comfort was impressive for this 1994 model truck and it is easy to see why Fusos have become so popular for medium-sized commercial transporters in New Zealand. Their simple design, and sturdy and robust structure combined with their high level of comfort make them an easy purchase choice.

For more information regarding this particular truck contact Phil Wheelens Commercials in Petone, tel (04) 568 8980.
Truck tester: John Reynolds
Words and pictures: Kelly Ryan
BRIEF SPECIFICATIONS
Mitsubishi Fighter FK616
Tare weight: 4220kg
Gross combined weight: 9250kg
Odometer reading: 107,000km
Transmission: 6-speed
Keep up to date in the industry by signing up to Deals on Wheels' free newsletter or liking us on Facebook.