Mitsubishi FH140G
---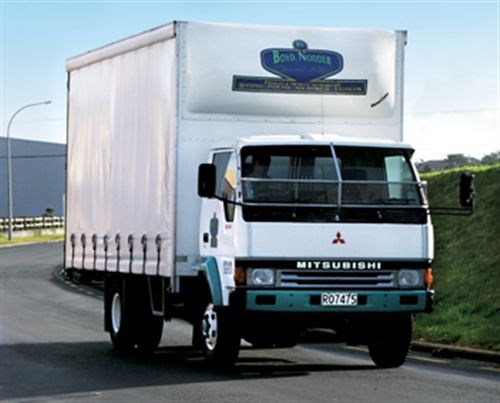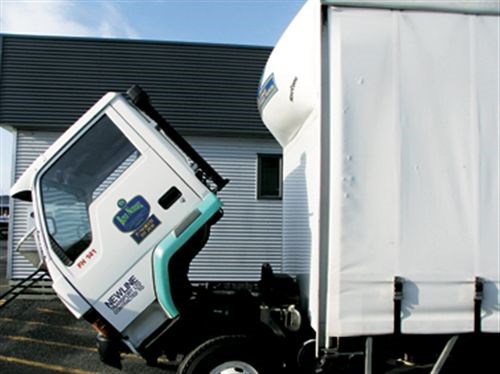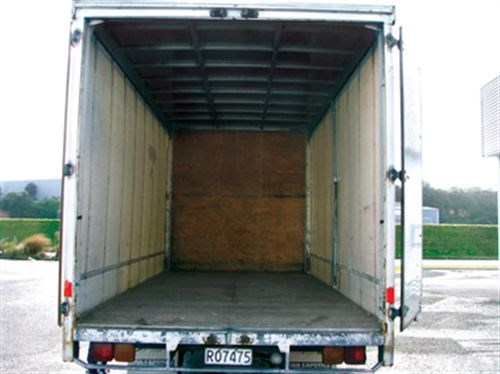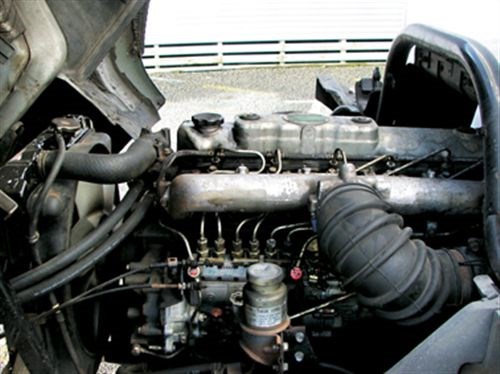 Carting produce around New Plymouth calls for a reliable and practical truck. Kelly Ryan finds the Mitsubishi FH140G is just that.
New Zealand is extremely reliant on heavy transport for the transportation of all manner of goods. The fresh produce market, in particular, has a close relationship with heavy transport due to its necessity for produce to be transported quickly and efficiently so products reach their destination while still at their best.
New Plymouth, due to its relative isolation is a great case study for this reason.
I found a fresh produce delivery truck that operates six days a week in the Taranaki region and took it for a test drive.
This 1992 Mitsubishi FH14OG model truck had a TARE weight of 3800kg with a GVM of 8500KG and a GCM of 12,000kg with twin axels and Bridgestone G530 radial tyres fitted (8.25, R16 LT) which were all in very good condition.
The 5-speed manual Mitsubishi had 550,000km on the clock, but has been well serviced and maintained which was quite obvious during the truck test.
The brakes worked well, but required some force to operate, as the pedal seemed to be quite stiff however the clutch was in very good condition.
The truck was also fitted with exhaust brakes that rose to the test on the downward inclines and this truck had a pull turn park brake, which held well when stationary on downward slopes.
There was no air conditioning, which didn't surprise me due to the year of manufacture, however the fan cooler worked well and the heater (which is a must at this time of year in Taranaki) was quite effective.

The most impressive feature of this particular Mitsubishi is its turning capability. It was able to turn on itself quickly and effectively, making driveways and inner city manoeuvring a simple exercise. This type of feature is perfect for a truck required to make frequent deliveries.
The radio was factory fitted with basic AM channels only. This particular truck also had an RT fitted behind the middle seat. The cigarette lighter ran off a 24-volt battery, which can come in handy for a variety of purposes.
The three-seater cab was fairly basic but in good condition for a 1992 model, with plenty of head and legroom. The driver's seat was adjustable and had basic but comfortable suspension.
Visibility was fairly good and an anti-chip grill was fitted to the bottom of the windscreen for open road driving. A fire extinguisher was fitted next to the drivers seat and easily accessible.
Storage within the cab was quite minimal, with two glove box containers in the dashboard.
This Mitsubishi had a 6-cylinder diesel engine with plenty of grunt for the hill climbs however testing conditions did take place minus a load.
On each side of the chassis of this truck is a full-length curtain, which is rolled back for easy access into the compartment with eight fastening clips on either side, as well as the double doors at the rear. This curtain can take up to 900kg in weight pressed up against it.
The cab tilts forward for easy access to the engine by releasing two safety locks and then lifting the handle on the passenger side and once in place can be secured by a small locking mechanism located in the centre.
The owner of the truck, Glen Fale, has been in the heavy transport industry for 30 years and says the Mitsubishi is a great truck for around town and also the occasional long haul.
"Probably the best part of this truck, in my opinion, is its easy access into the rear compartment through the curtaining on both sides as well as the rear double doors."
In brief this 1992 Mitsubishi FH140G is a strong and durable workhorse built for practicality. It was a bit lacking in the area of comfort but more than made up for it in its ability to perform on the road.
Thanks to Glen Fale and Boyd Nodder Carriers.
SPECIFICATIONS
1992 Mitsubishi FH14OG
TARE weight: 3800kg
GVM: 8500kg
GCM: 12,000kg
Engine: 6-cylinder diesel
Transmission: 5-speed manual
Tyres: Bridgestone G530 radials (8.25, R16 LT)
Keep up to date in the industry by signing up to Deals on Wheels' free newsletter or liking us on Facebook.