Hino GN2k
---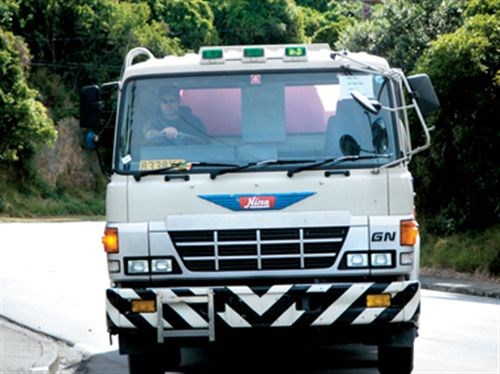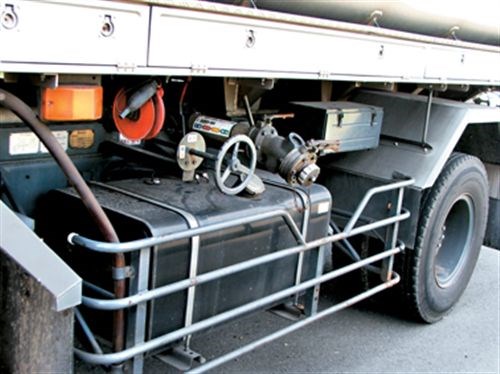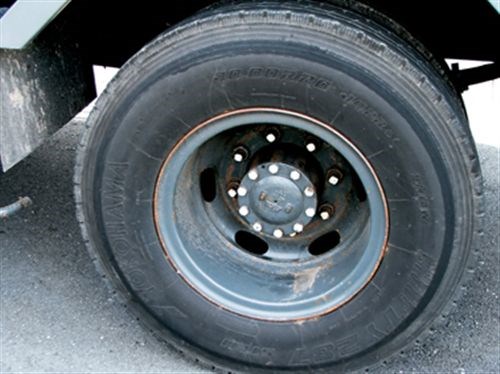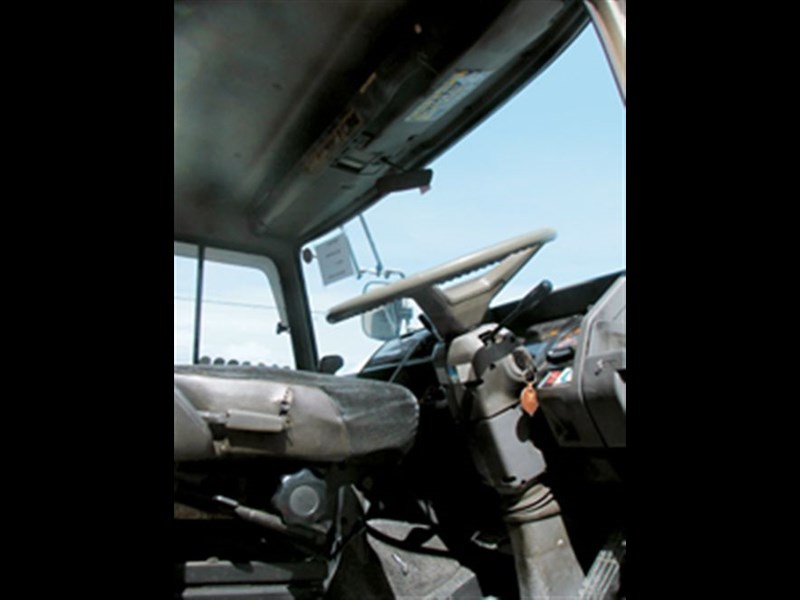 For something a little different, Deals on Wheels takes on the test of a diesel tanker
Hino trucks are well known for their versatility and reliability in the trucking industry, and especially well known for their speciality in the larger capacity trucks. I tested a new import that was somewhat different to the norm, a diesel tanker, which has been bought in by Phil Wheelans Commercials in Petone.

This 1991 Hino GN2k, 215hp, 13,267cc truck, which was previously used as a diesel tanker, had a Chinese six-wheel set up. This means that the front four wheels turn together, making turning in tight places exceptionally easier. It had the payload capability of 15080kg of water or fuel in the five different storage compartments with a PTO pump system.
The exterior of the tanker was in excellent condition, with easy access to the five main storage compartments on the top of the tanker. There is ladder access from the rear of the tanker and on both sides just behind the main cab.
It has six forward gears and one reverse gear. This was put to the test on the Korokoro Hills in Petone, Lower Hutt. The ratio of the lower gears made the hill starts easy and smooth, however it must be mentioned that the testing conditions were carried out with about 1/5 capacity water on board.

I found the gearbox a little loose along with the clutch, but this never affected the driving ability of the truck. The exhaust breaks worked well while travelling down the steep inclines of the Korokoro Hills, which would put any exhaust brake to the test.
The tyres were Yokohama super steel tyres TY287 that had reasonable amount of tread left on them and would be quite adequate for New Zealand conditions.
The front cab interior (even though it had not yet been professionally groomed) was very tidy and the upholstery was of a fairly reasonable condition, better than you would expect of a truck with 500,000km on the clock. The most impressive comfort feature was the amount of head and leg room this truck provided – I had a great deal of room to move and it made accessing and disembarking the cab a very simple exercise.
Storage in the front cab was very impressive with a large glove box area as well as a centre console, perfect for documents. This truck also had a large sleeper cab behind the front two seats, which looked bigger than the normal sleepers I have seen or used.
This tanker came complete with electric windows, making it easy to operate the driver or passenger windows. It also had air conditioning and comes with standard power steering, although, with the Chinese six-wheel set up, your turning capacity is extremely good anyway.
The dashboard has all the standard warning lights for such things as low air pressure, and had a clear instrument panel, which was fairly straightforward. This Hino came with a factory radio that needs a band expander.
When sitting in the driver's seat of the Hino tanker truck it had great visibility with the extensive reversing and side mirrors on either side as well as the obvious height advantage.
All in all I found this 1991 Hino (ex-diesel) tanker in pretty good condition. It had 500,000km on the clock and certainly seemed to have plenty of life left in it. It was comfortable to drive and simple to operate.
This truck is currently for sale (POA) at Phil Wheelans Commercials, 7-12 Western Hutt Road, Petone, tel (04) 568 8980.
Truck test: John Reynolds
Words and pictures: Kelly Ryan
BRIEF SPECIFICATIONS
1991 Hino GN2k tanker
GVM: 23,000kg
TARE: 7920kg
Engine: 215hp, 13,267cc
Tyres: Yokohama super steel tyres TY287
Odometer: 500,000km
Tanker payload: 15080kg


Keep up to date in the industry by signing up to Deals on Wheels' free newsletter or liking us on Facebook.