Isuzu Exzimc
---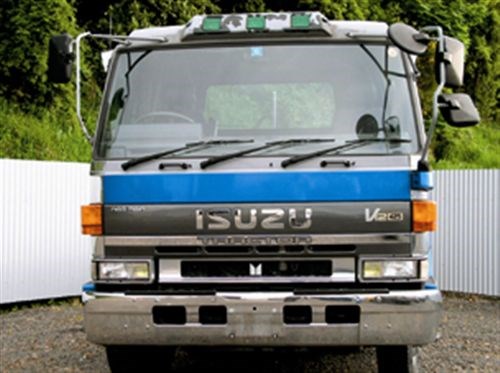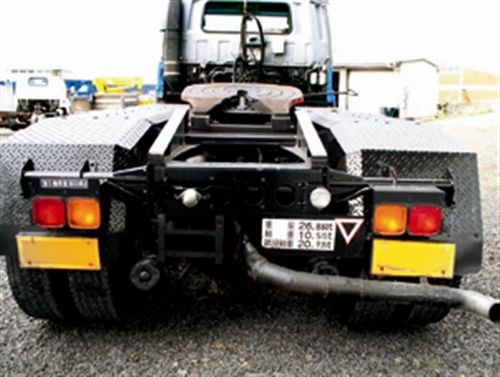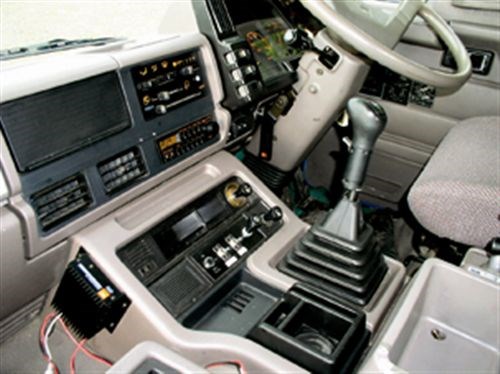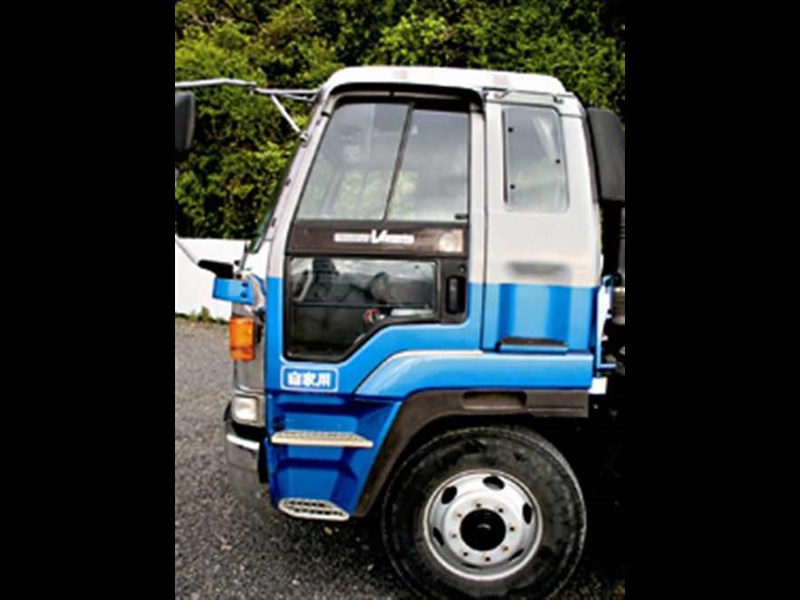 Deals on Wheels puts an Isuzu Exzimc to the test.
With its slinky curved cab design, the Isuzu Exzimc SWB tractor unit is not only appealing to the eye, but also has some exciting features that are bound to impress.
Kindly leant by Phil Wheelans Commercials in Petone, the Exzimc has just arrived on the lot from Japan, and although it's a 1994 model, you would be forgiven for thinking it was newer thanks to its modern body design and excellent presentation.
Boasting a 42-litre engine (125hp), high/low ratio gears, twin diesel tanks with a changeover valve, eight speeds, and a 6x4 tandem rear wheel drive, it can handle a considerable load. This tractor unit has a 20,000kg capacity turntable with ABS brakes, and an extremely effective airbraking system (which I put to the test on the Kelson Hills and surrounding area). It should be noted that testing conditions took place minus any load.
The Isuzu Exzimc performed considerably well with its hill starts, although I found the clutch to be quite "grabby" and sensitive. It was a surprisingly comfortable ride thanks to the model's cab sprung shocks for downward movement and the "reducing bounce effect" for upward movement.
The Exzimc has been fitted with standard leaf sprung suspension, seven in the front and nine in the rear. The tyres fitted were Michelin 11R 22.5 snow tyres, which are not ideal for New Zealand conditions and would require immediate replacement.
Minus a load, this Isuzu has a reasonably good turning lock completing a 180-degree turn in a residential street with the help of a bus bay; this proves its versatility despite its environment.
Air hoses were neatly stored behind the cab and the battery couldn't have been located in a more assessable location - on the driver's side under the liftable metal tray.
To tilt the cab, gaining access to the engine, I simply pulled the lever out and up. The lever was to the rear of the passenger door on the outside of the cab. My only criticism for Jap imports is that everything is in Japanese and unless you can read Japanese or have a real familiarity with the vehicle, you can struggle to understand what half the instruction labels say.
It would definitely be an advantage (but not a necessity) to have a good working knowledge of this model vehicle or similar, previous to test-driving it.
The internal cab was immaculately presented as if it had never been used before. The cab was fitted with a sleeper measuring approximately 75cm wide by 2m in length, with a comfortable mattress and curtains, accommodating the average sized person no worries.
The driver's seat was gas shock sprung and I found it relatively simple to adjust, with the handle placed under the driver's seat and an optional armrest that could be pulled up or down.
Hand and foot rails were well placed, enabling effortless access in and out of the cab accommodating any driver's height or build.
The water storage container was placed behind the passenger seat, utilising this area well and a fire extinguisher was a bonus, fitted to the underside of the passenger seat (although, once again, all instructions in Japanese).
The truck fuses were stored on the passenger side inside the dashboard and easy to get at.
As far as the cosmetics go, the only thing I noticed was that the top of the cab requires a paint touch up. Apart from that I was mighty impressed with the overall physical condition.
The Isuzu Eximic had a factory fitted stereo (which would require a band expander for New Zealand use), air conditioning (which worked well) and an effective fan unit.
I found that I had excellent visibility from the cab and with a good selection of reversing mirrors, although the reversing indicator had not yet been fitted. Electric windows for the cab could be controlled from the driver's side and a 24-vault connector for CB radio or a cell phone was centrally located in the cab. There was also a DC converter for a 12-vault connection if required.
On the dash was an air pressure indicator to show the pressure in the air reservoir for the air brakes, an oil lubricating button and a diff lock, to enable equal power through both axles, and a gear indicator.
This truck will redline at 2500revs and built speed effectively on a flat climate.
Adding to the practicality and comfort were reading and map lights, fluorescent lights for night time cab use, and large sun visors and internal storage areas.
To sum it all up, this truck was dressed to impress with the most outstanding feature in my eyes being the easy accessibility to equipment enabling simply and effective operation and easy management.
Truck tester: John Reynolds
Words: Kelly Ryan
Photos: Kris Collett
For more information contact Phil Wheelans Commercials, 7 Western Hutt Road, Petone, tel (04) 568 8980.
SPECIFICATIONS
Isuzu Exzimc
Year of manufacture: 1994
Engine size: 42L
Transmission: X8H
Rear axle: Duel W32 6x4 tandem
Body style: SWB tractor unit
Class: GSV
Tyres front: 11R x 22.5 x 16 PLY
Tyres rear: 11R x 22.5 x 16 PLY
Spring leaves front: 7
Springs leaves rear (plus overload): 9 single
Mileage: 27,498km
Keep up to date in the industry by signing up to Deals on Wheels' free newsletter or liking us on Facebook.