TMC Trailers Trucking Industry Show 2020 status
---
The 2020 show will continue as per schedule but the dinner and awards ceremony will be cancelled amid growing concerns of the spread of coronavirus
Following the Ministry of Heath advice, organisers of the TMC Trailers Trucking Industry Show say this year's show will continue on 20 and 21 March 2020.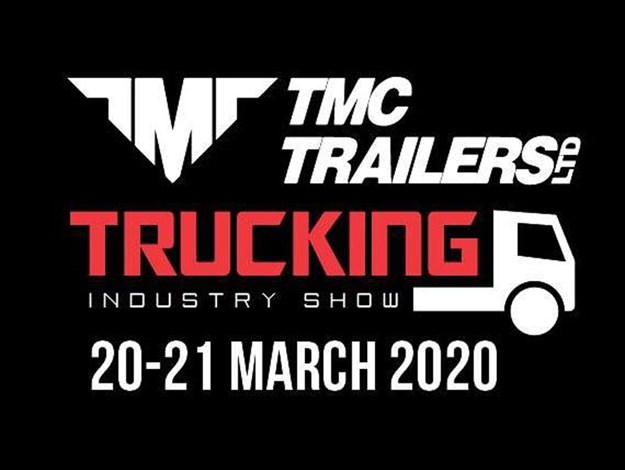 "Official advice as of 14 March 2020, is 'at this stage, the Ministry of Health does not propose altering arrangements for public events'," David Boyce, NZ Trucking Association CEO, said in announcement made on 15 March.
However, to avoid gathering a mass group of people, the Teletrac Navman Idustry Show Dinner & Awards Ceremony scheduled for 21 March will be cancelled.
"This was the only element of the event which involved a mass group of people in a confined, indoor space," David says.
"As you know, the rest of the event takes place over a large outdoor area and we will be taking the following measures to ensure risk is mitigated:
Through social media postings and emails, public and event staff will be reminded not to attend the event if they feel unwell.
We will remind public and event staff not to attend if they have arrived to New Zealand from overseas in the past 14 days.
Event staff will be briefed on how to practice good hygiene and we will be sanitising all shared surfaces regularly during the event with antiseptic wipes (tables, kids activities, toilet door handles etc.)
Extra resources will be available at the event to encourage regular cleaning of hands, including hand sanitiser and soap next to the outdoor taps
Signs will be posted at the entry of the event warning not to enter if they feel unwell and throughout the venue reminding people of good hygiene practices.
Recommending exhibitors have hand sanitiser on their stands. We will look to provide each exhibitor with a pack of antiseptic wipes to regularly clean surfaces in their marquees.
Remind people to avoid physical interaction, including hand shaking and other embraces."
 Ticket holders for the Teletrac Navman Industry Show Dinner & Awards Ceremony will be refunded the cost of their ticket. More information about ticket refunds will be provided soon.
"To ensure we still celebrating the success of the UDC Show & Shine and Industry Competition winners, we will run a prize-giving at the end of the show on Saturday, 21 March at 5pm at the Heartland Bank Lawn area," David says.
"For those that have donated prizes we are extremely grateful and we hope you will still be available to present the award at this alternative prize giving ceremony. We still have a large number of show & shine registrations and hope to have a fantastic turn out of trucks."
UPDATE
Following NZ government's ban on all mass gatherings over 500 people, the TMC Trailers Trucking Industry Show 2020 has been cancelled. 
Keep up to date in the industry by signing up to Deals on Wheels' free newsletter or liking us on Facebook.