Choosing road over rail freight
---
Should New Zealand get freight off the country's road and move to alternatives such as sea and rail freight?
The Government has been talking about getting freight off the country's road and moving to alternatives such as sea and rail freight but, according to National Road Carriers Association CEO David Aitken, the move comes with its limitations.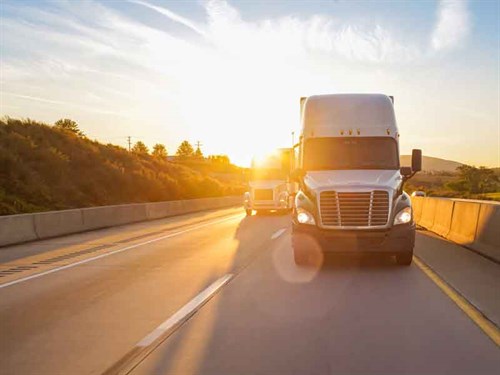 He says if Europe is any example, not much would change despite the Government and KiwiRail's best efforts, as trucks will always be required to deliver a large portion of New Zealand's freight demands.
"While bulk freight can be transported by rail or sea, market demand in the freight industry will dictate how customers want their goods moved," he says.
David points out that the European Union has been introducing policies and incentives since 2000 to shift the focus from road to rail and to make more use of coastal shipping and Europe's canal system, however, unfortunately, nothing has worked. Road still dominates Europe's freight.
While improvements in the rail infrastructure have led to increases in rail freight, the growth is quite small. David says the same is likely to apply to New Zealand.
"Road freight will always be preferred for any perishable goods because it can carry out the task faster apart from much more expensive air freight," he says.
"Road freight has greater service quality, quicker door-to-door delivery times, and greater safety with less chance of damaged goods, which usually occurs when the freight is changed from one mode to another."
He adds that even rail and sea is used, trucks are often required to move the goods to the rail hub or seaport. In addition, road freight offers flexibility with route choices—something rail and sea do not.
"Improving New Zealand's rail services and infrastructure will be taxpayer funded and subsidised. Improvements in road freight transport—newer fleet with cleaner emissions, less noise—are paid for by the trucking companies and their customers," David says.
"Rail will only ever handle a small proportion of the country's total freight, as 90% of road freight is done within metropolitan/urban areas where rail and sea are not an option."
Keep up to date in the industry by signing up to Deals on Wheels' free newsletter or liking us on Facebook.