Mobile barrier keeps workers safe on Auckland motorways
---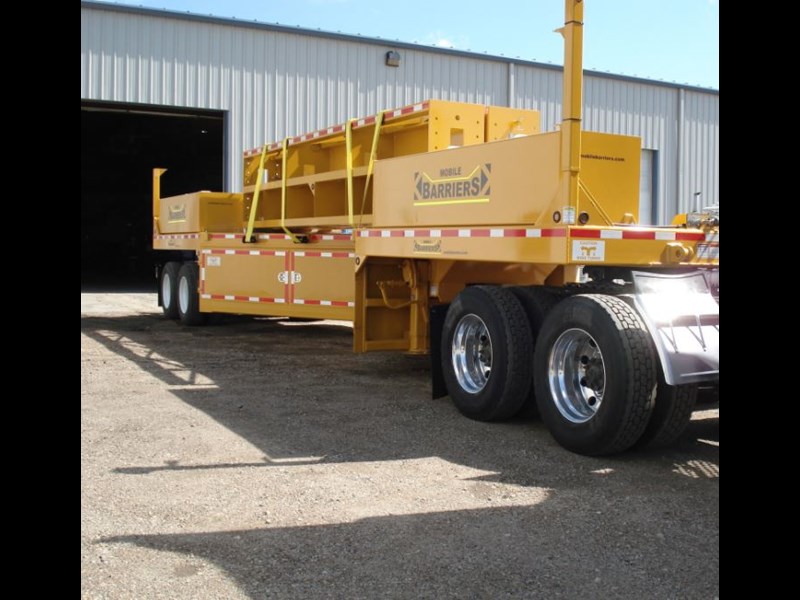 Image credit: Mobile Barriers LLC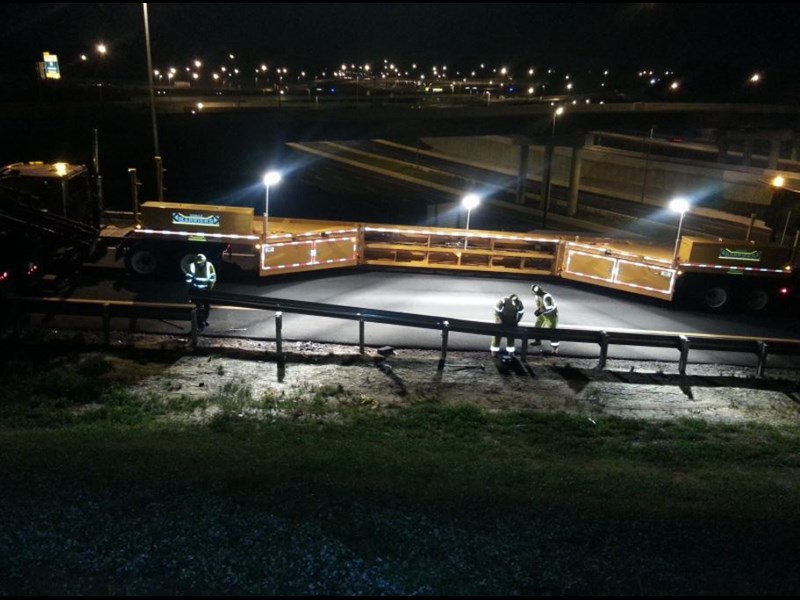 Image credit: Mobile Barriers LLC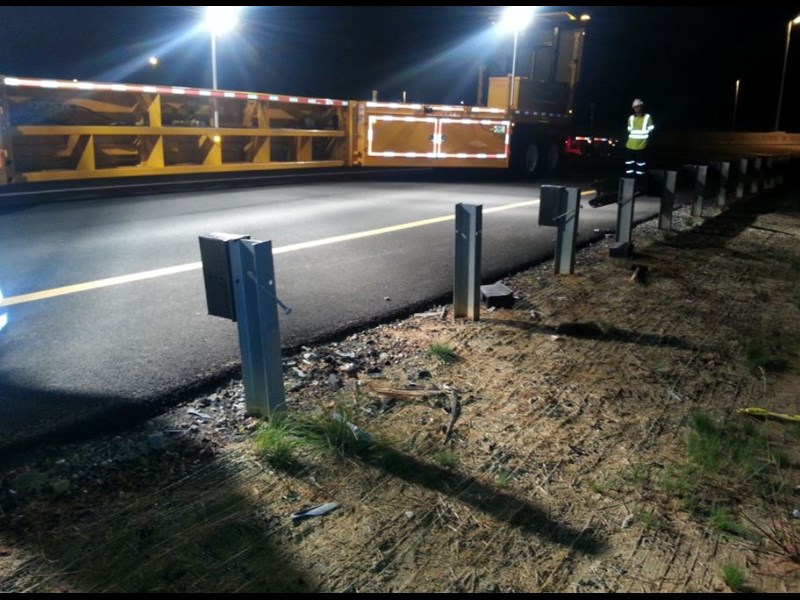 Image credit: Mobile Barriers LLC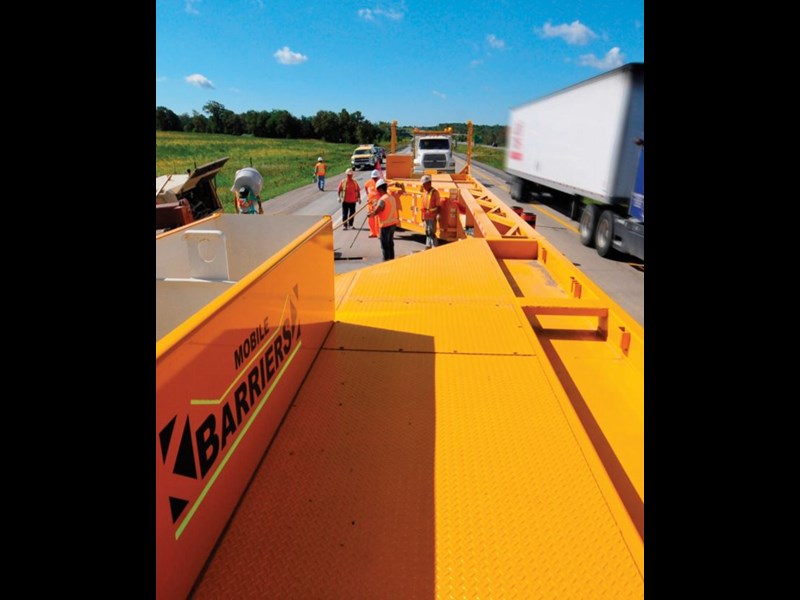 Image credit: Modern Contractors Solution magazine

Additional protection for Auckland motorway workers after introduction of MBT-1 mobile barrier
Additional protection for Auckland motorway workers has moved a step closer with the introduction of the MBT-1 mobile barrier manufactured by Colorado-based Mobile Barriers LLC.
At 20 metres long, the MBT-1 is essentially a semi-trailer that can be quickly and easily positioned on motorways, allowing a crew to work from within a 2 metre high protective barrier.
The MBT-1 will be operated by the Auckland Motorway Alliance (AMA), and is seen as an essential tool during maintenance operations, especially when working at night.
"There's physical and visual separation from passing traffic. 'Rubberneckers' will be less inclined to slow down and look because the barrier's solid wall means they can't really see anything. Traffic will be able to flow freely past in their own lanes," NZ Transport Agency's system manager Steve Mutton, says.
Additional efficiencies from the MBT-1 are also predicted with its quick set-up time, which includes built-in lights and electronic traffic information billboard from the on-board power generation system.
"The MBT-1 will allow crews to quickly get to work in a safe and protected manner while still keeping some lanes open to traffic," Steve says.
The mobile barrier is intended to be used on jobs such as seal and pothole repairs or areas where median barriers require repairs.
Keep up to date in the industry by signing up to Deals on Wheels' free newsletter or liking us on Facebook.