Comment: Road to success programme update
---
Fiona McDonagh gives an update on the Te ara ki tua Road to success programme​​
With just over six months since the first trainee was placed with a transport operator through the Te ara ki tua Road to success programme, I would like to thank the industry for its support of so far.
To date, 184 people have applied to become trainees. About half have come to us with a Class 1 licence, a third with Class 2 or 2L, and a sixth Class 4 or 4L. More than 10% come from the Government's Kiwi Can Do programme—a licence and job readiness scheme that helps prepare WINZ jobseekers for the workforce.
Two-thirds of the potential trainees are from the North Island. They vary in age and experience; some are young and new to the workforce, while others are mature, and they all vary in their knowledge and skills.
Over a recent three-month period, we placed 17 trainees into specific jobs: two with a Class 5, eight with a Class 2, four with a Class 1, and three with a Class 4. Seven have come in off a WINZ benefit (and therefore get a subsidy), and eight are where the operator has brought in someone they want to start on a traineeship.
The average age is 29—the youngest 19 and the oldest 53—and more than a third are women. A total of 36 transport businesses have signed up and are either already working with their trainee(s) or awaiting an appropriate match.
These businesses vary in size from having just a few trucks right through to those with fleets numbering in the hundreds. More than 80% are located in the North Island, and they operate in a range of sectors, covering Hiabs, containers, bulk goods, petroleum, logging, livestock, fresh produce, vehicles, waste, and gas.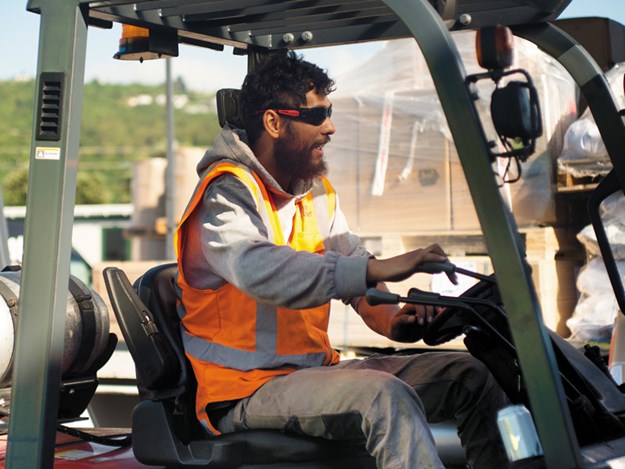 The Road Transport Forum is well aware that the industry isn't interested in a Band-Aid approach to the supply of drivers. As such, our focus is on creating a sustainable career pathway into the industry that begins to address some of the underlying issues causing our workforce shortage. We're interested in quality first, rather than just quantity.
Needless to say, it's going to take time to build up the number of trainees and operators involved in the programme and the real success of the scheme will be when transport operators are doing this for themselves.
This means recruiting, training, and qualifying drivers towards Class 5 and giving them on-the-job experience along the way. Something we've identified through the Road to success process is the lack of structure many businesses have in bringing through new staff and training them up.
Too often, the industry has relied on hiring drivers with Class 5 licences and extensive experience. Our aim is to provide transport businesses with the skills to train their next generation of drivers and create a more sustainable model based on loyalty and good business culture.
We recently created the first stage of our trainee workbook and guide designed to help create that structure and assist businesses to get the most out of trainees. Over the next two years, we will be building a complete curriculum and guide for the industry.
This can be adopted into your businesses so managers can alter their operations to meet the needs of their trainees and new employees. One of the first businesses to take on a trainee has already moved that person from a Class 2 to Class 4 truck within four months.
What's encouraging is now that the trainee has moved out of the smaller truck, it has become available for someone else and the business has taken on another trainee to fill the gap.
We've also been working with numerous Government and independent organisations to get connected with those interested in a career in trucking. Furthermore, we continue to create relationships with organisations that will help provide a better support structure for our trainees. 
More information on Te ara ki tua Road to success and how prospective trainees and operators can join the programme is available at roadtosuccess.nz.
Find new and used trucks for sale in NZ 
Keep up to date in the industry by signing up to Deals on Wheels' free newsletter or liking us on Facebook.