Old School trucks: Southern Transport part 2
---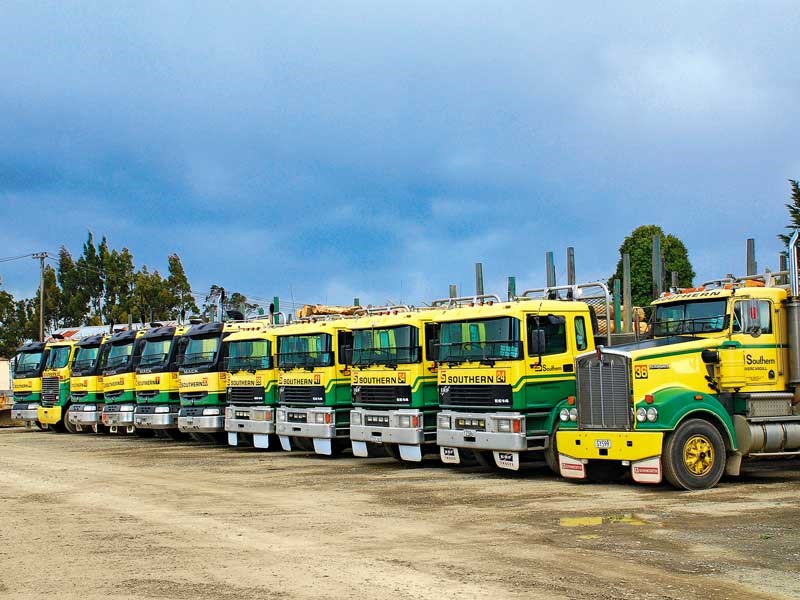 An impressive line-up of loggers in the Winton yard back in 2007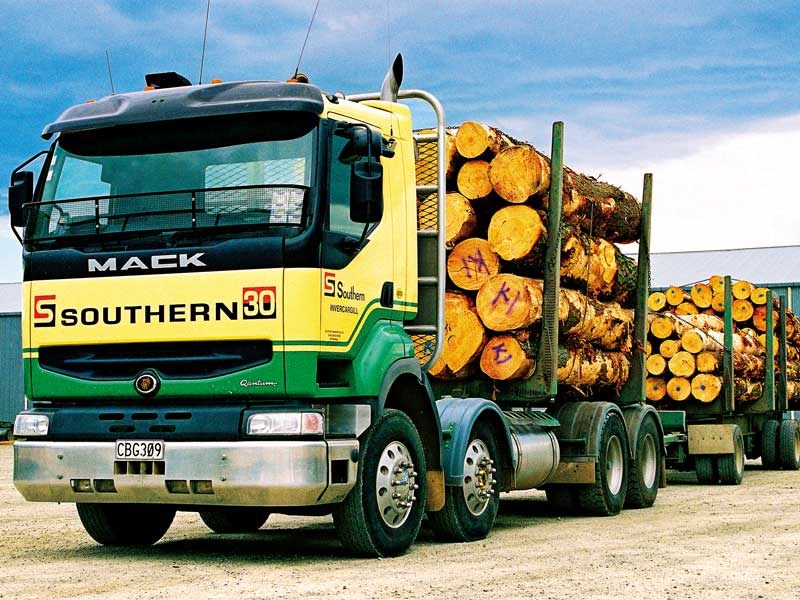 Mack Quantums found favour in the logging fleet for a time in the early 2000s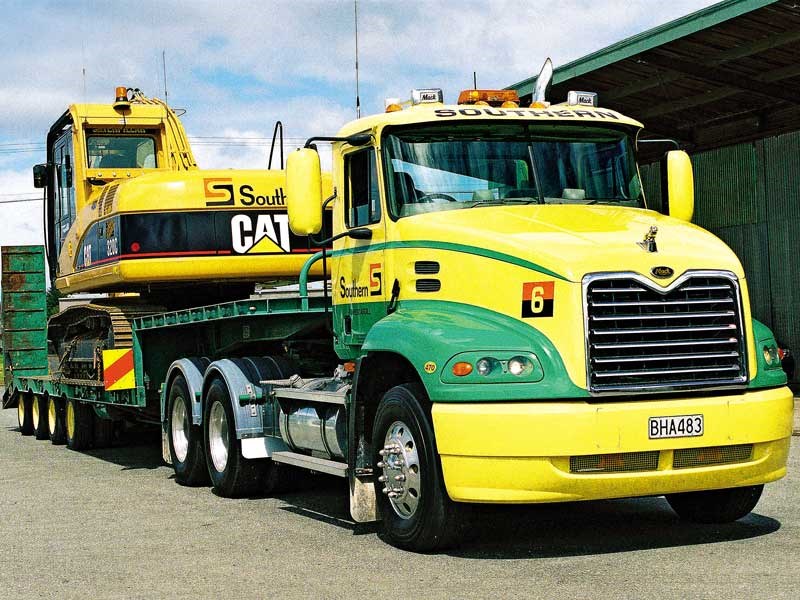 A Mack Vision pictured on low loader duties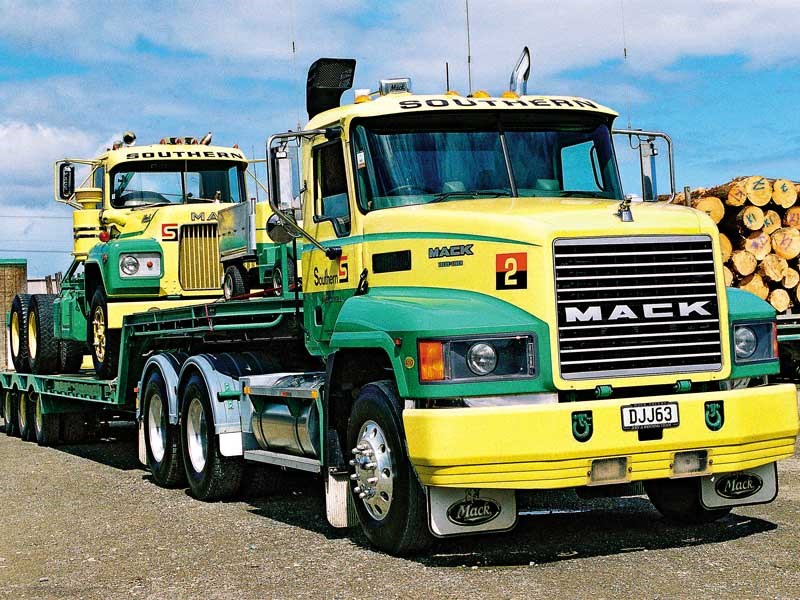 CH Macks remained a popular choice in the fleet in the early to mid-2000s; this CH was the lower 410hp single round headlight version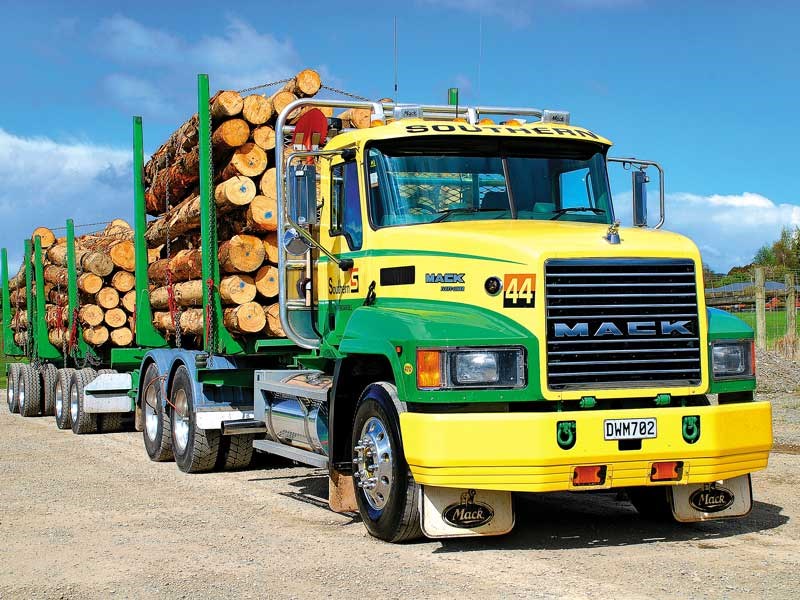 A higher spec'd 470hp CH Mack was pictured at the Winton logging yard in 2007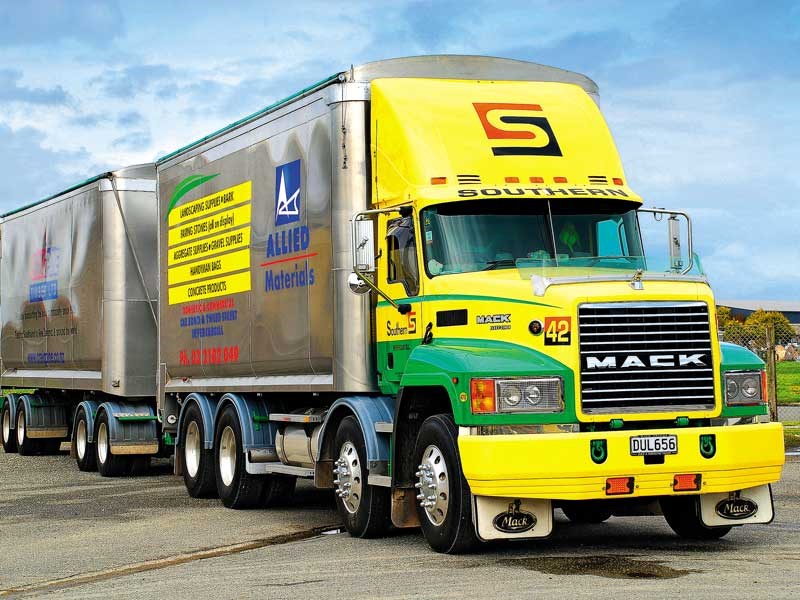 An impressive high-sided tipper looking resplendent with a full aerokit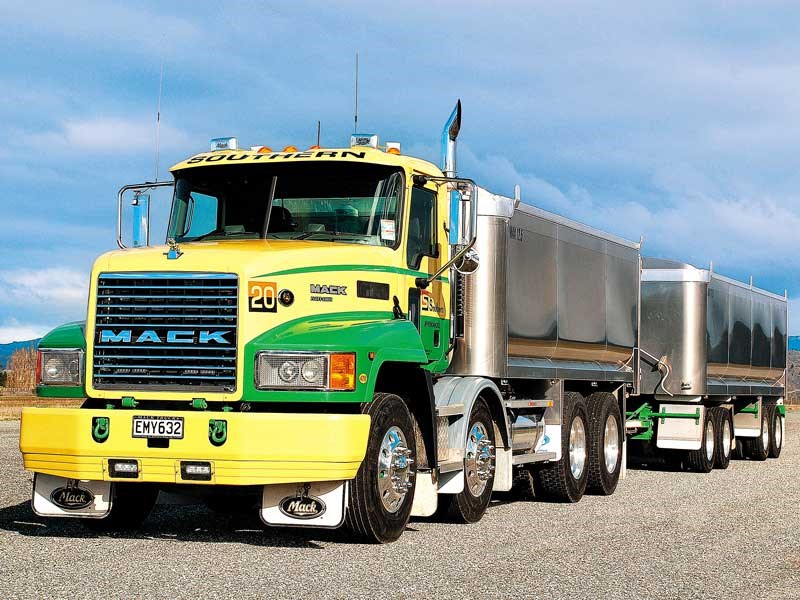 The last new CHs to join the fleet were 470hp versions with twin headlights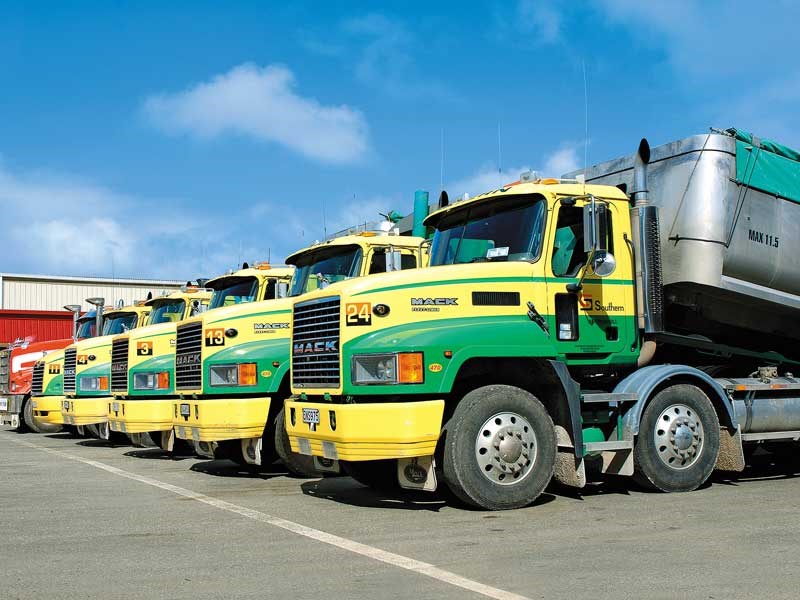 A classic line-up of Macks pictured in the Invercargill yard back in 2011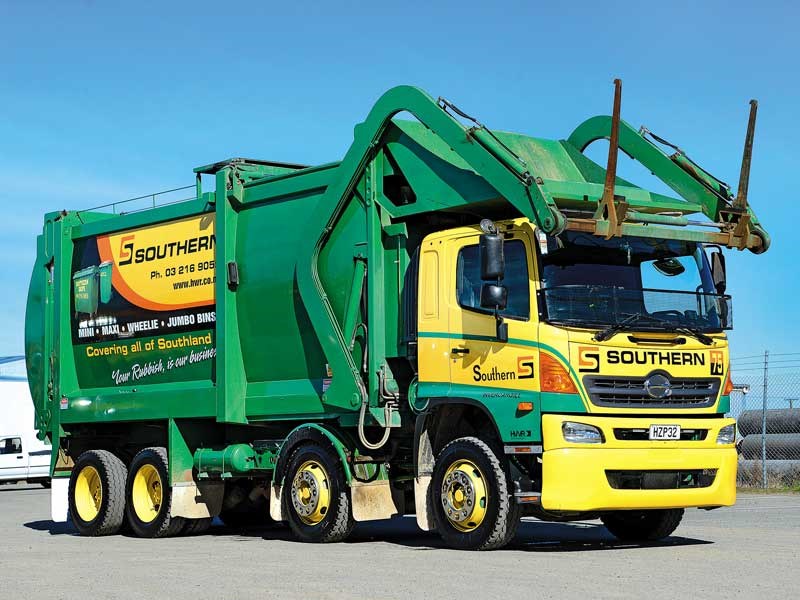 A classic line-up of Macks pictured in the Invercargill yard back in 2011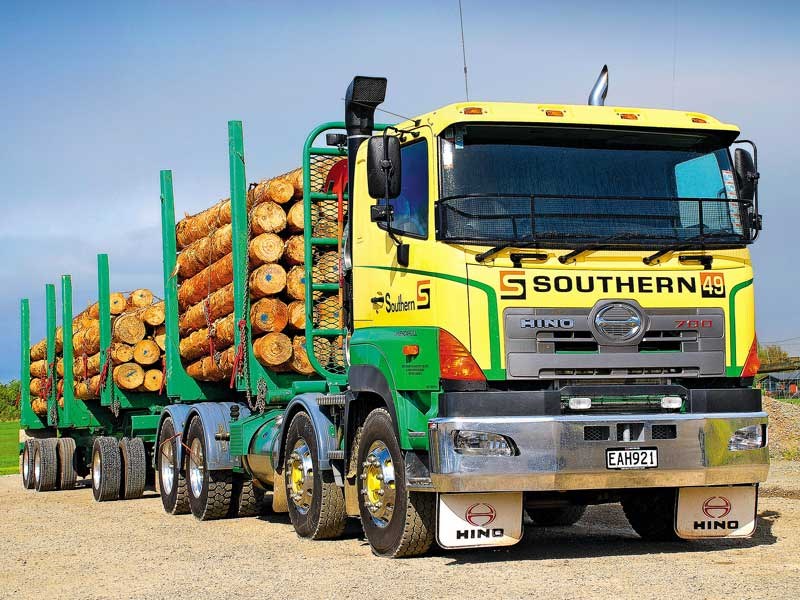 A near-new Hino logger pictured in 2007. It had an auxiliary 1800-litre diesel tank in front of the headboard to refuel machinery at skid sites.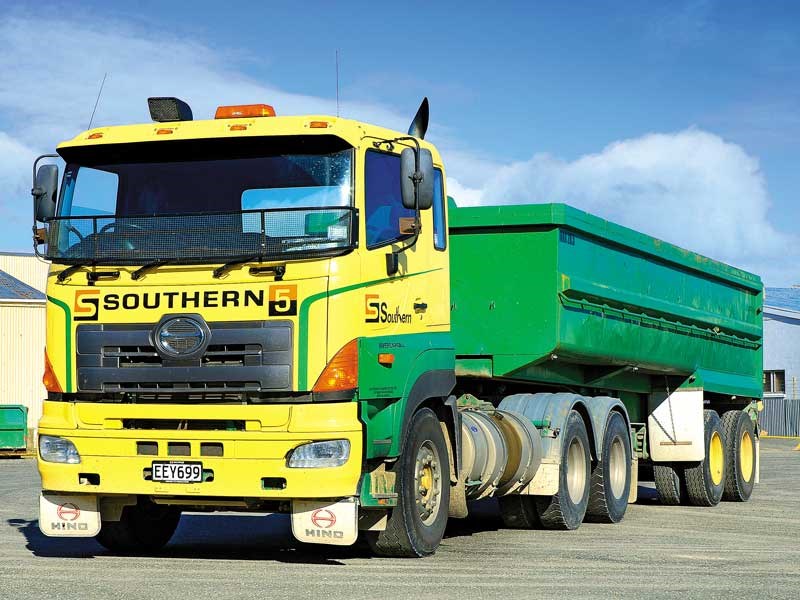 This Hino tractor unit was pictured on tippulator duties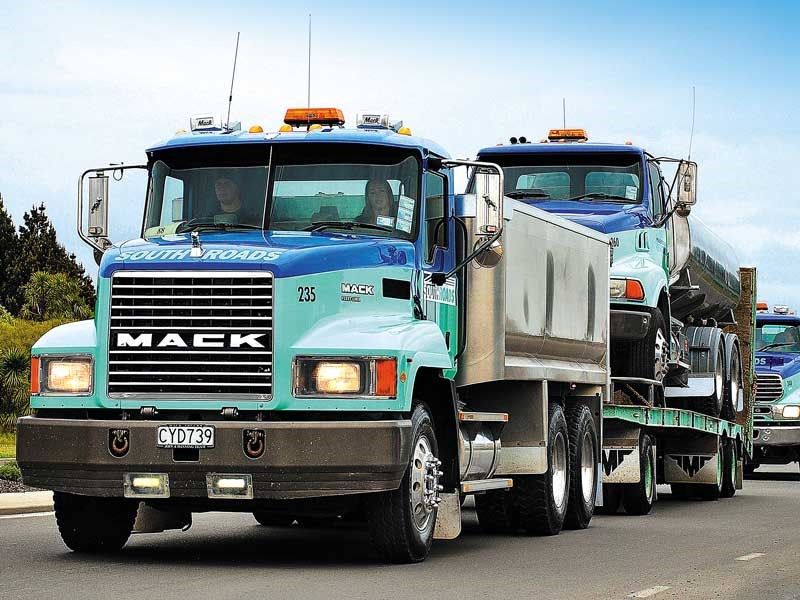 The Southroads connection was apparent with Macks and Sterlings in the fleet during the mid-2000s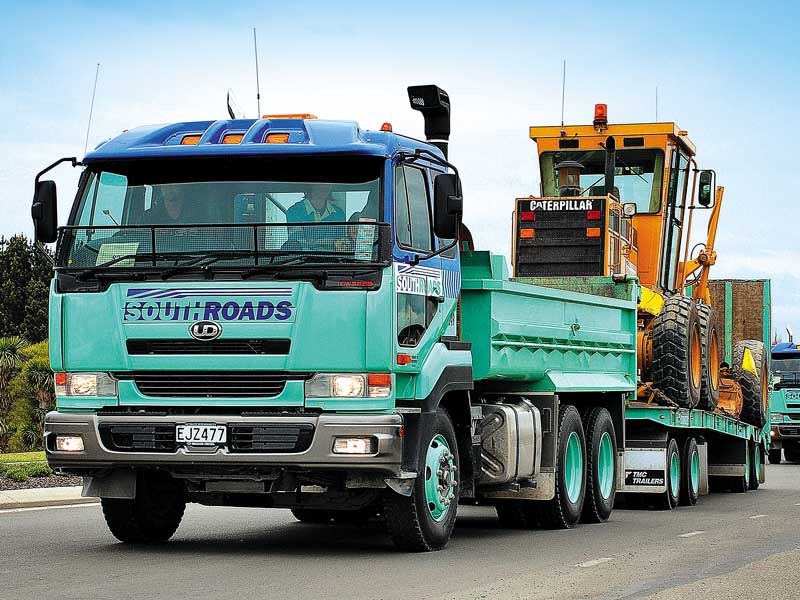 The Japanese UD and Hino brands have also been popular with Southroads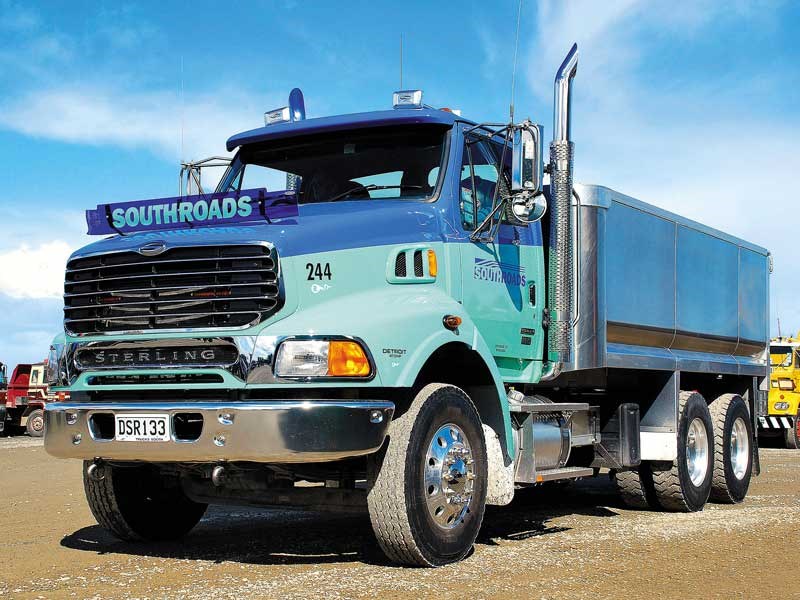 A smart-looking Southroads Sterling in 2007 when near-new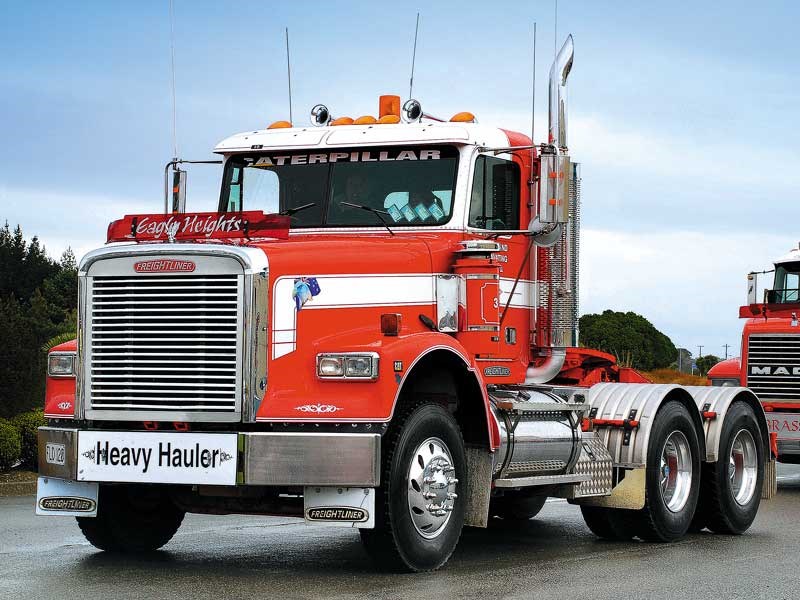 Southland Excavating was acquired by HWR in 2006, was renamed Heavy Haul Limited and merged with Southern Transport in 2010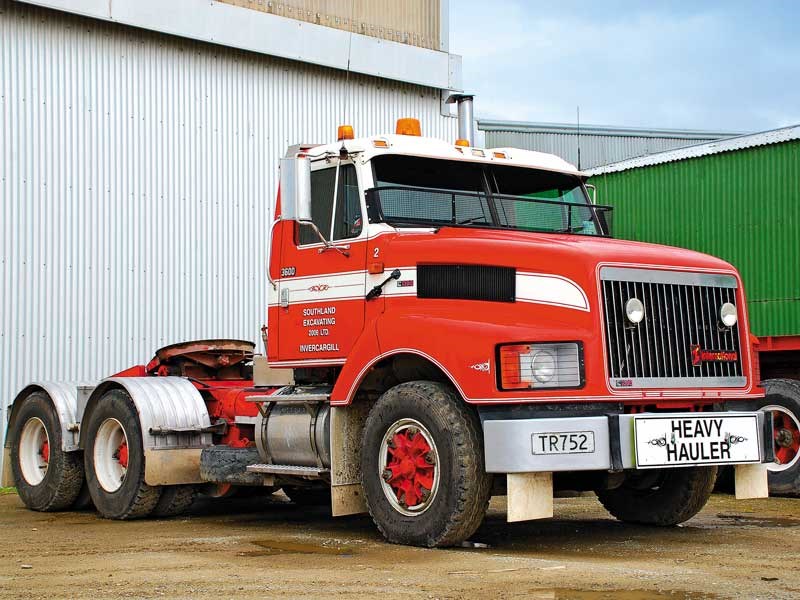 An International S-Line not long after a refurb in 2007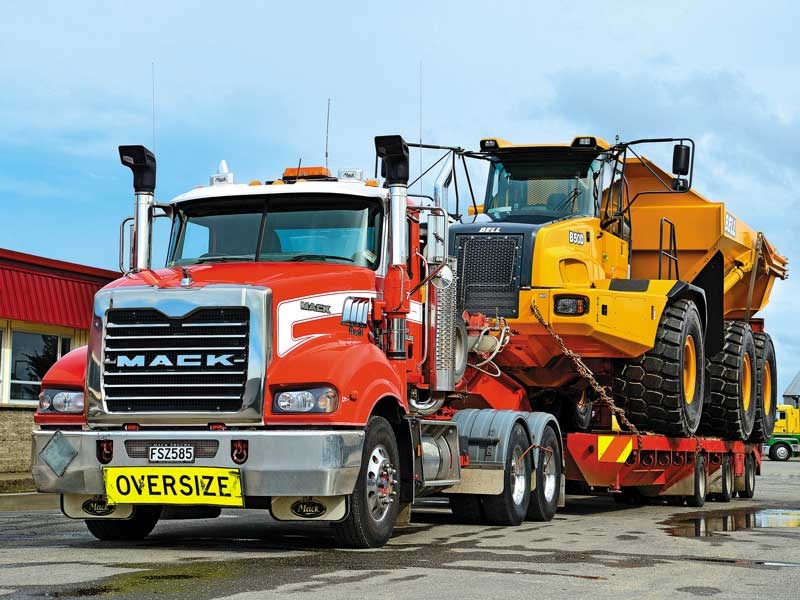 No surprise to see the Mack brand in the Heavy Haul fleet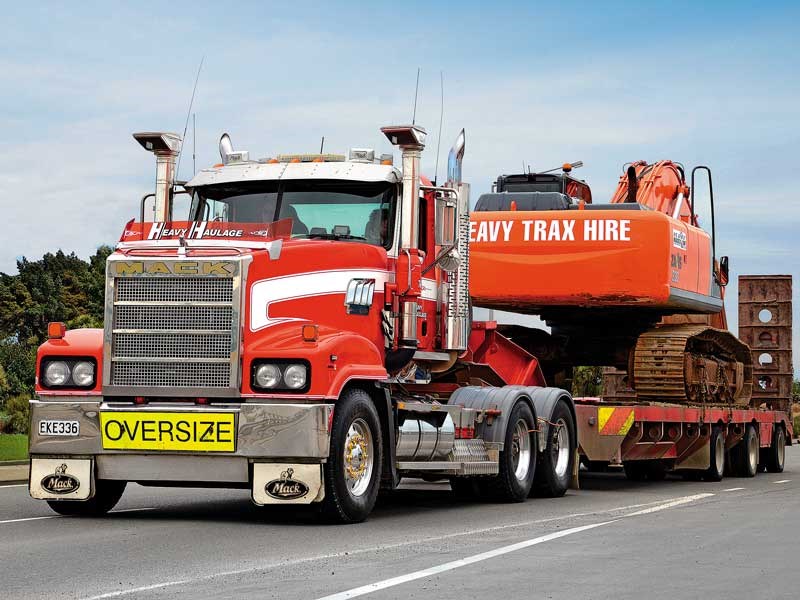 The big Mack Superliner, pictured at the Invercargill Truck Show and Parade in 2016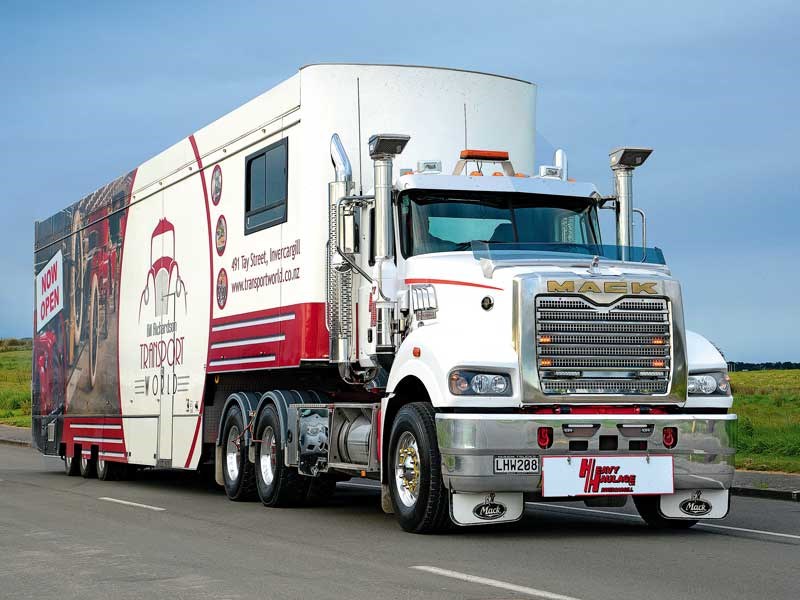 The latest Heavy Haul addition was this mighty Mack Superliner with a white livery

Last month, we looked at some of the Southern Transport fleet dating back to the late '80s and into the '90s, and this month, we head in to the 2000s
One thing that didn't change is that that the fleet remained dominated by the Mack brand and, in particular, the CH model.
There were predominantly CH Value-Liners rated at 410hp and CH Fleet-Liners rated 470hp before the new Granite and Trident models began arriving 2009.
Mack Quantums made an appearance in the cabover range but ceased when the model was no longer available. Japanese trucks also remained popular in the fleet with Hinos and UDs making up the bulk of purchases. Another company that was bought by HWR (in 1996) was SouthRoads and the connection with Southern was and still is apparent with Macks, Sterlings, UDs, and Hinos dominating their fleet over the years.
HWR also purchased Southland Excavating in 2006. This company became an even closer connection as they were merged with Southern Transport in 2010 and were rebranded Heavy Haul Limited.
Up until recently, the red and white livery of Southland Excavating was maintained, however, the latest purchase, a Mack Superliner, hit the road with a white livery.
Next month, we look at the Southern Transport fleet up until the present day and while Mack remains strong, there have been other brands getting a tick on the order books. 
Find more trucks for sale in NZ
Keep up to date in the industry by signing up to Deals on Wheels' free newsletter or liking us on Facebook.