Old School trucks: D.T. King & Co—Part 3
---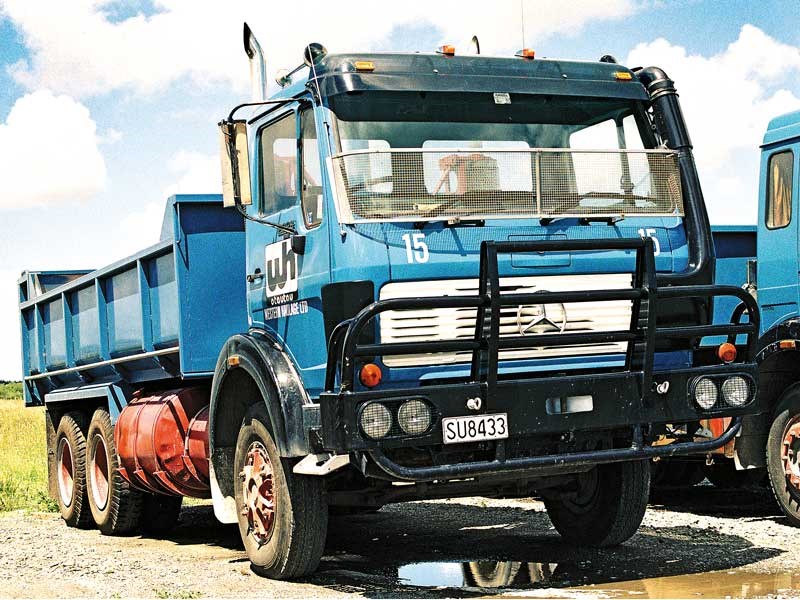 Western Haulage from Otautau was renowned for running Mercedes-Benz trucks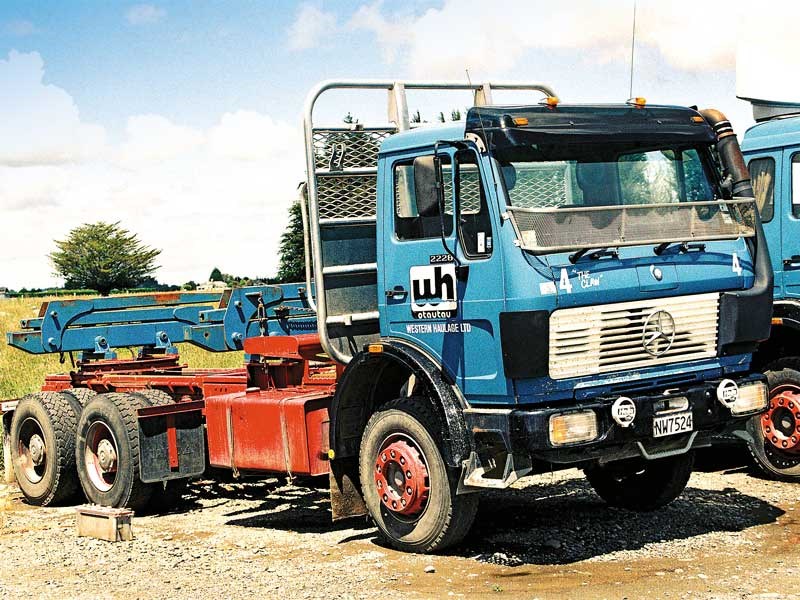 A 2228 Mercedes logger named 'The Claw'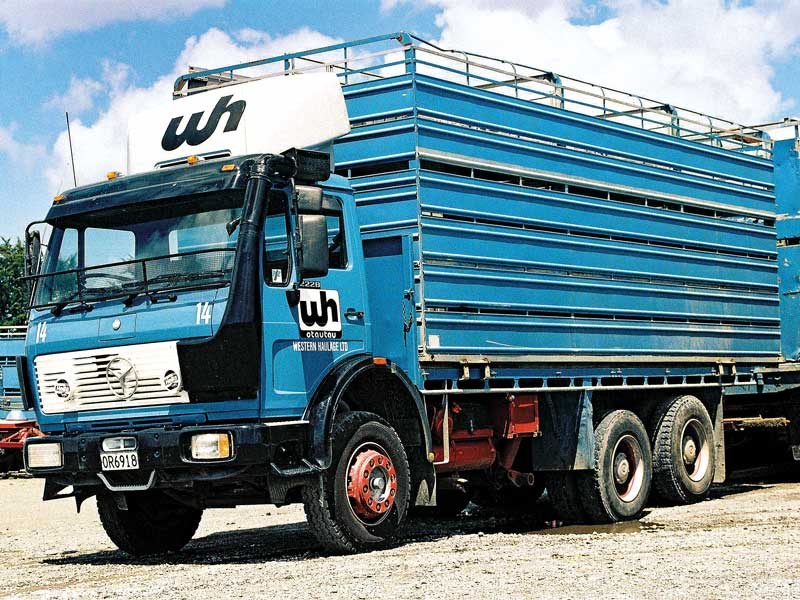 Another 2228 Merc; this one was on livestock duties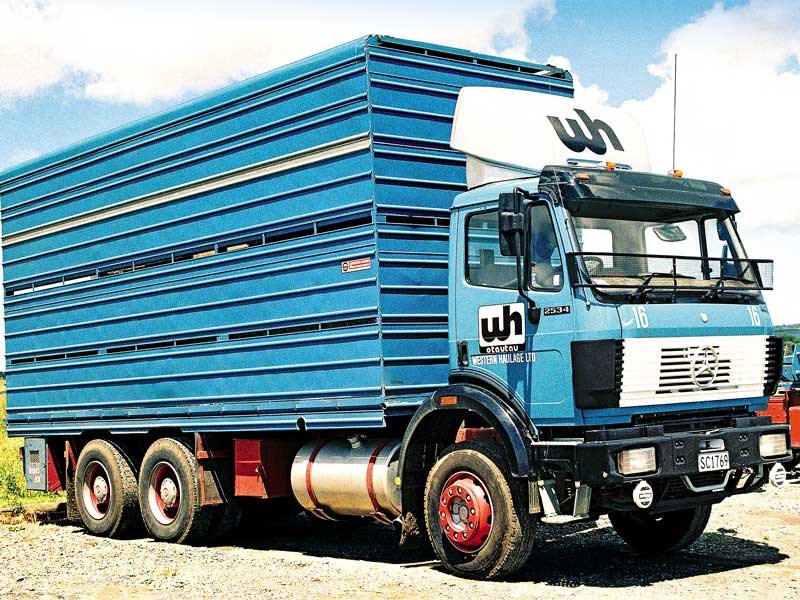 A later model 2534 with full-height four-deck stock crates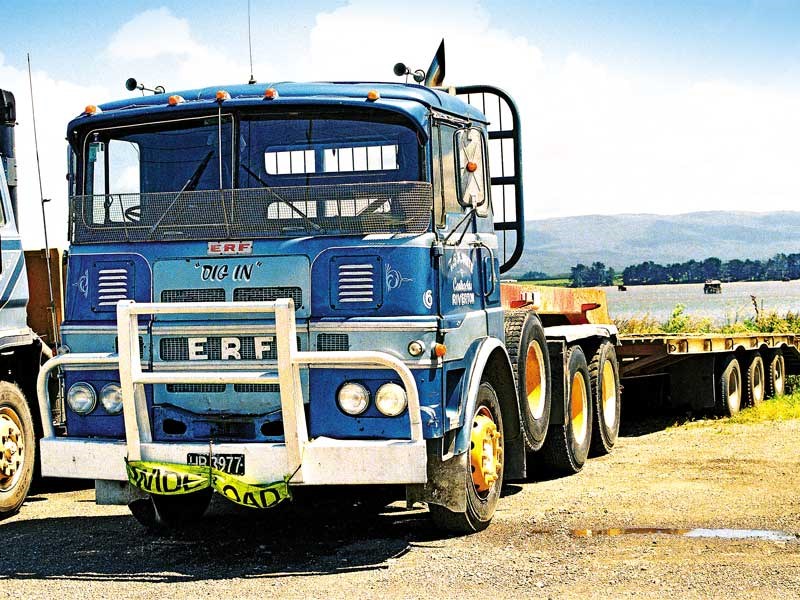 TSK White was another iconic Transport Company and contractor from the Riverton area and they were renowned for their classic ERFs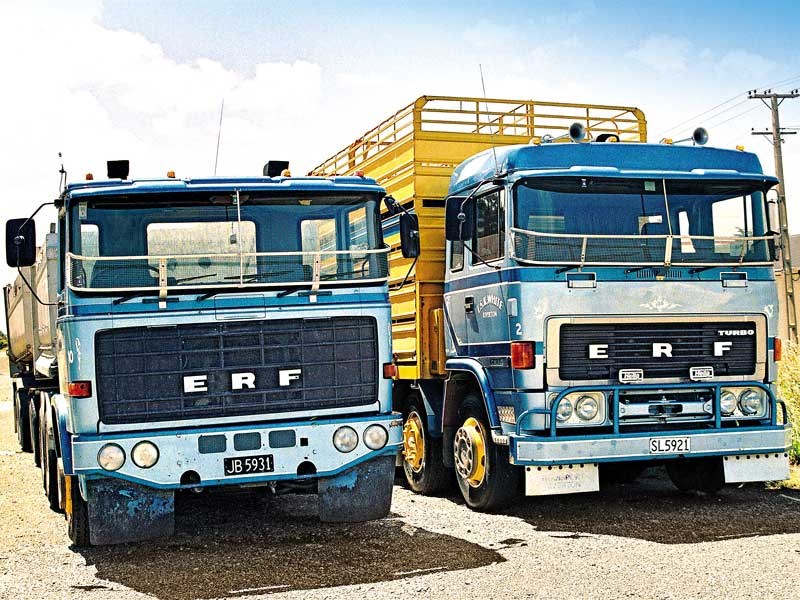 A B-Series and C-Series ERF parked up in the Riverton yard in the early '90s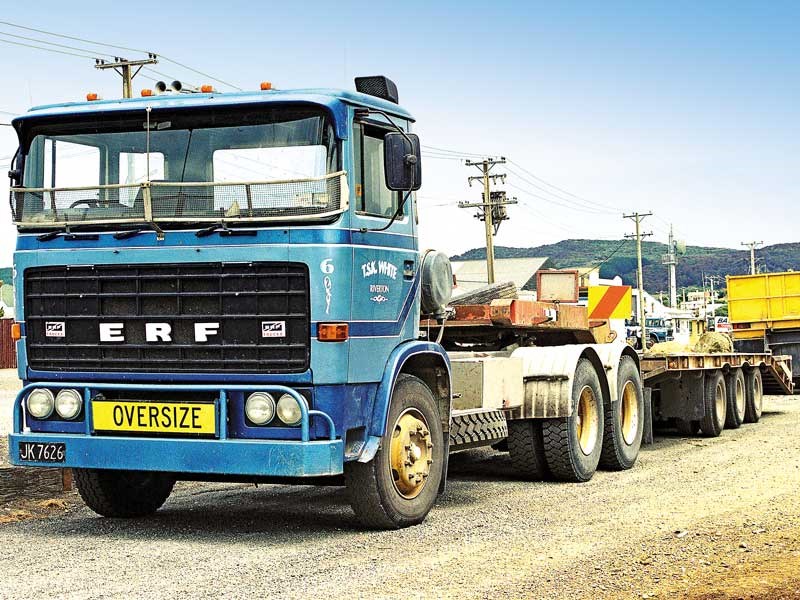 Another B-Series ERF on low loader duties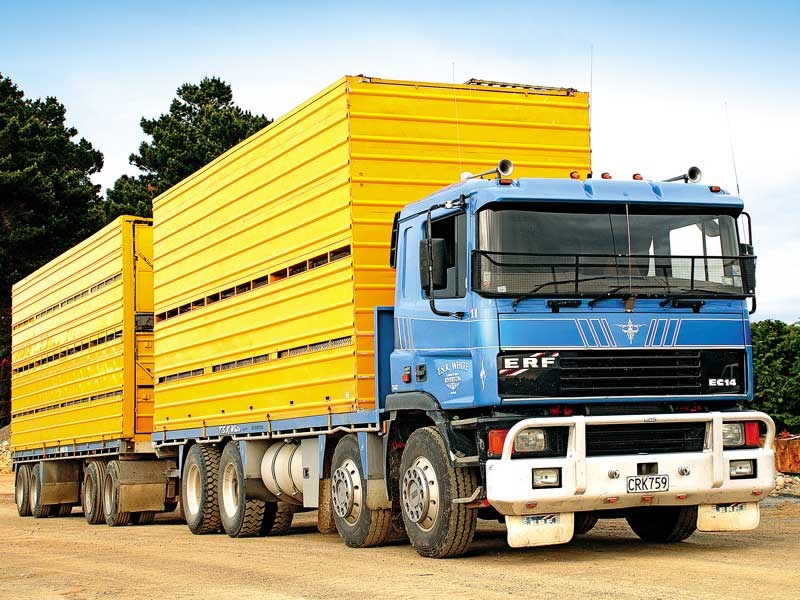 This E-Series ERF was TSK White's front line Livestock unit when photographed in 2009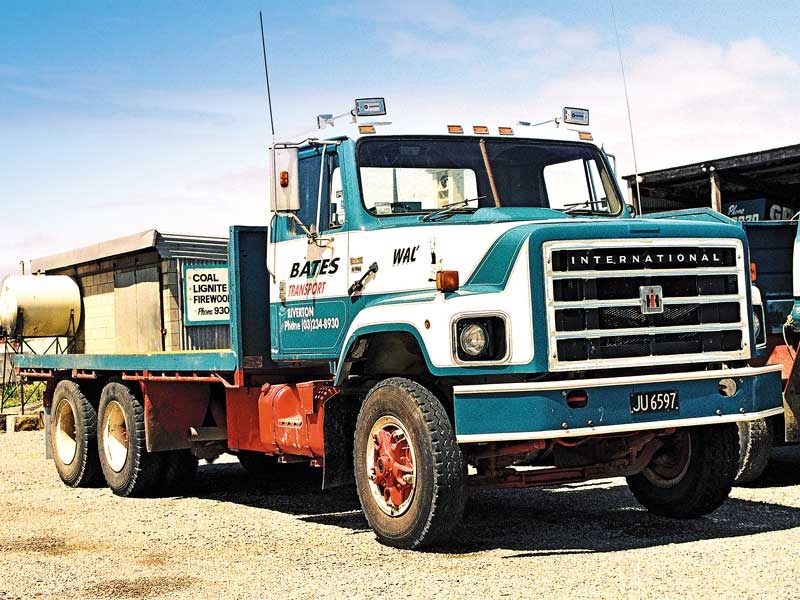 Bates Transport was also iconic in the Riverton area; this classic International S-Line was named 'Wal' after the Footrot Flats character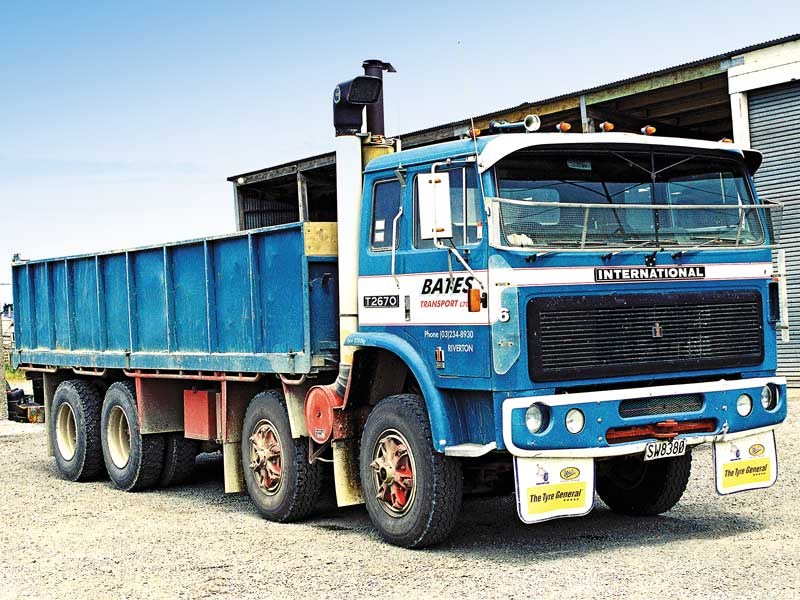 An equally classic International T-Line�dropsider�tipper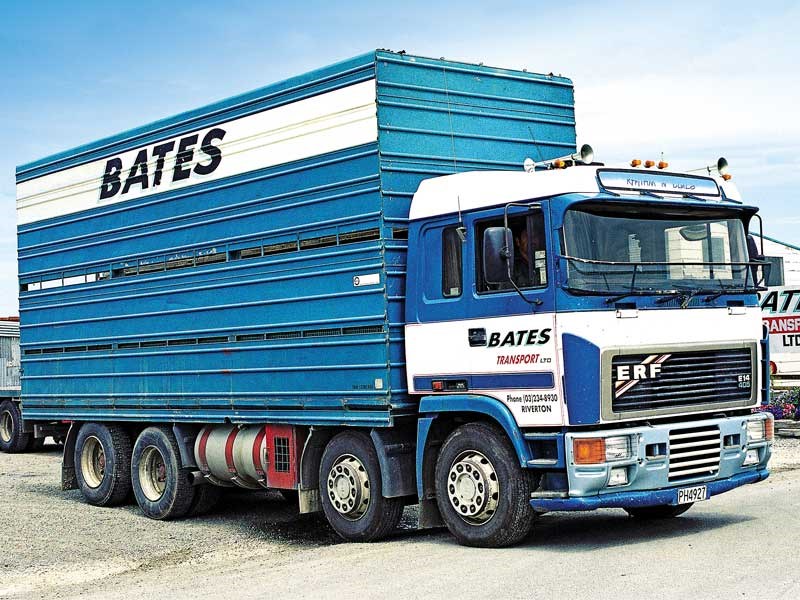 Pride of the fleet back in the mid-'90s was this E-Series ERF on livestock duties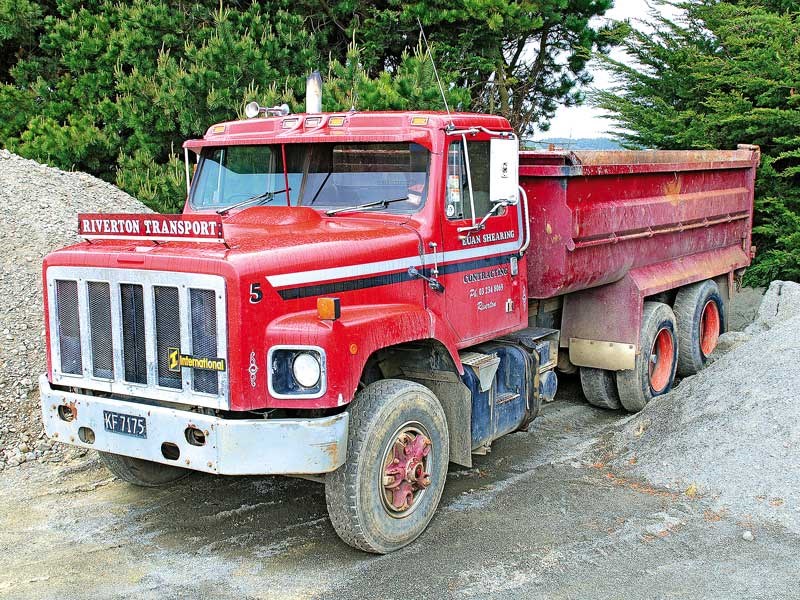 Euan Shearing Contracting also�known�as Riverton Transport ran a mixed fleet of tricks, including this International S-line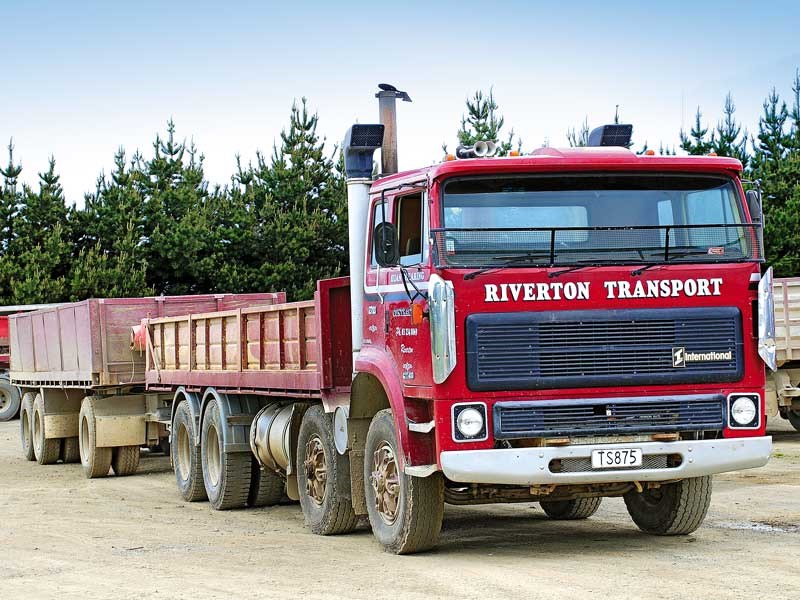 An International T-line on dropsider tipper duties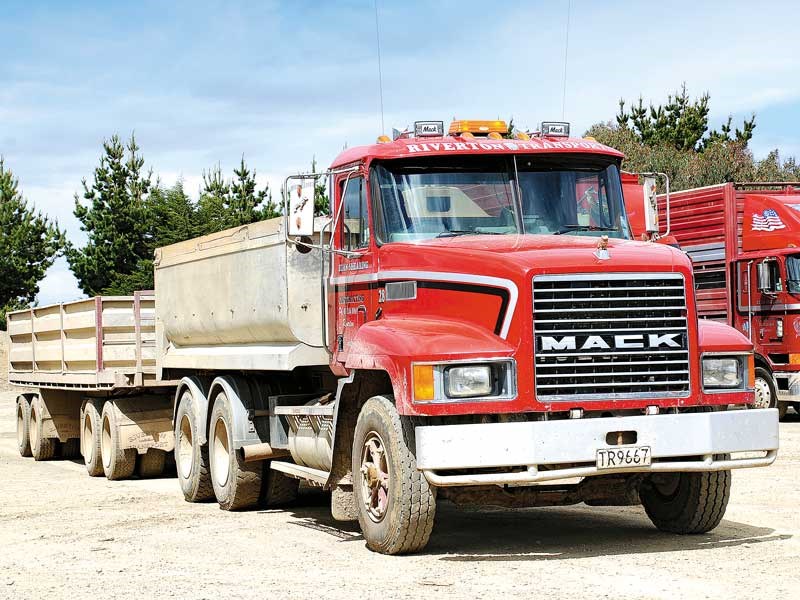 A CH Mack on tipper duties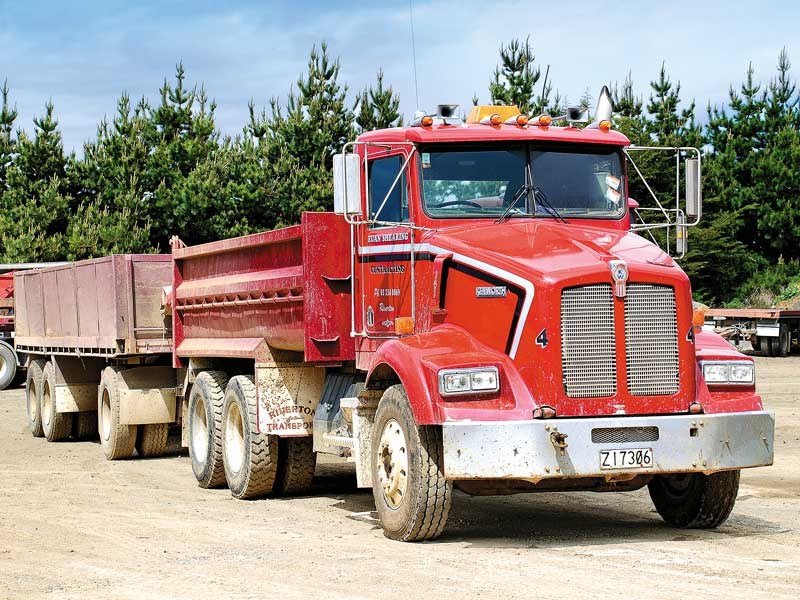 One of the two identical Kenworth T450Bs Shearing's ran on tipper work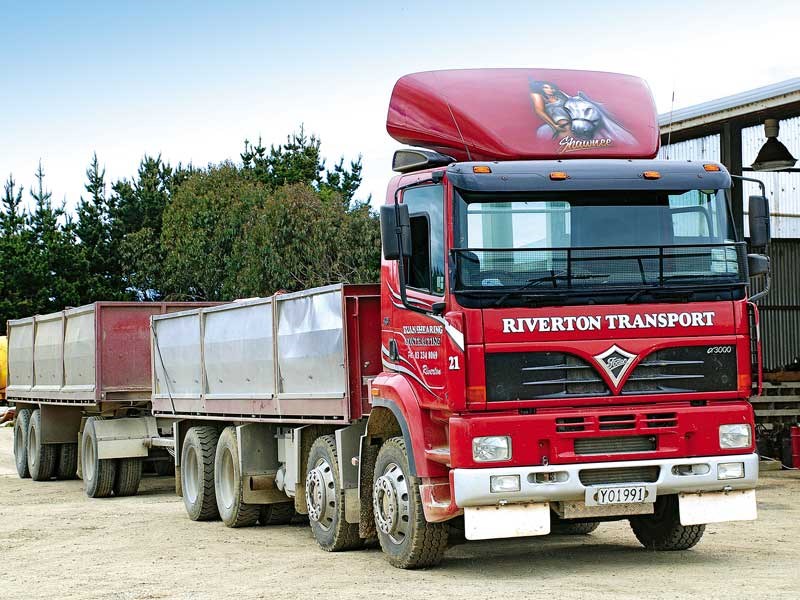 A Foden Alpha named 'Shawnee'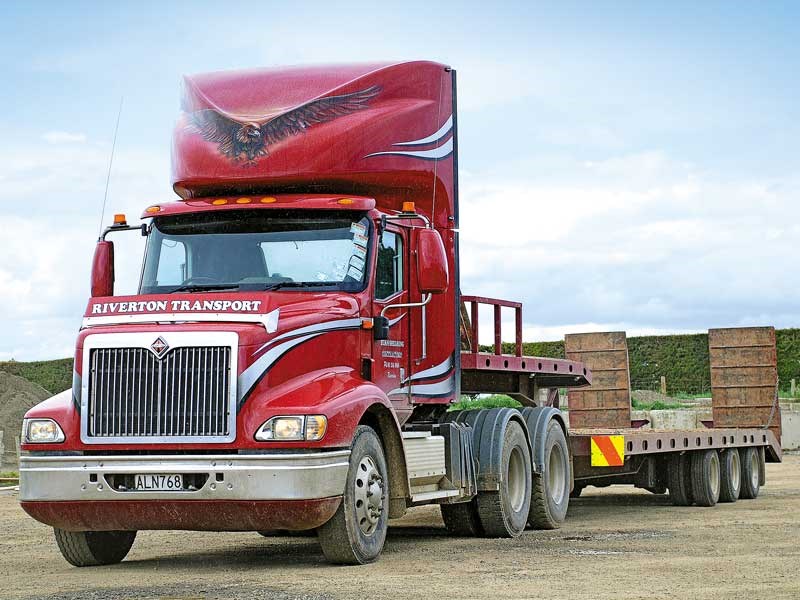 A smart International 9200 Eagle on low loader duties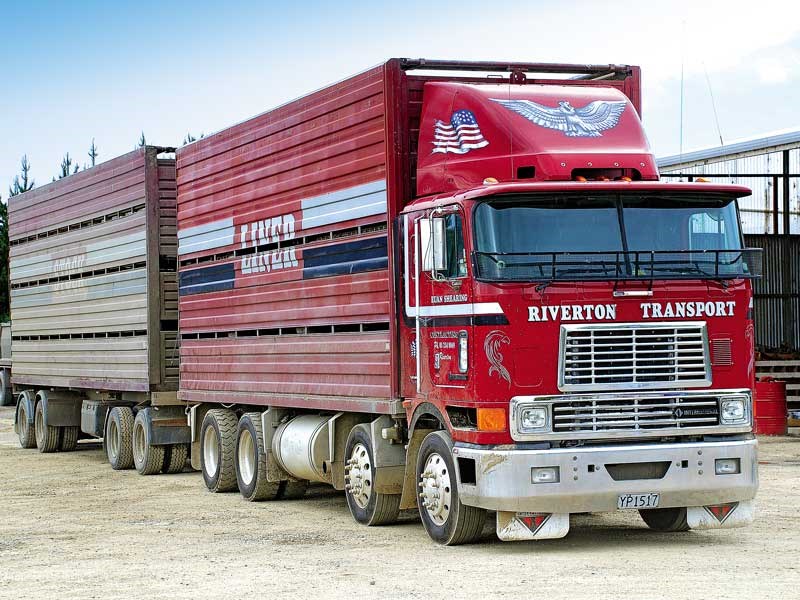 Livestock cartage featured in the operation as seen with this 9800 International 'Stock Liner'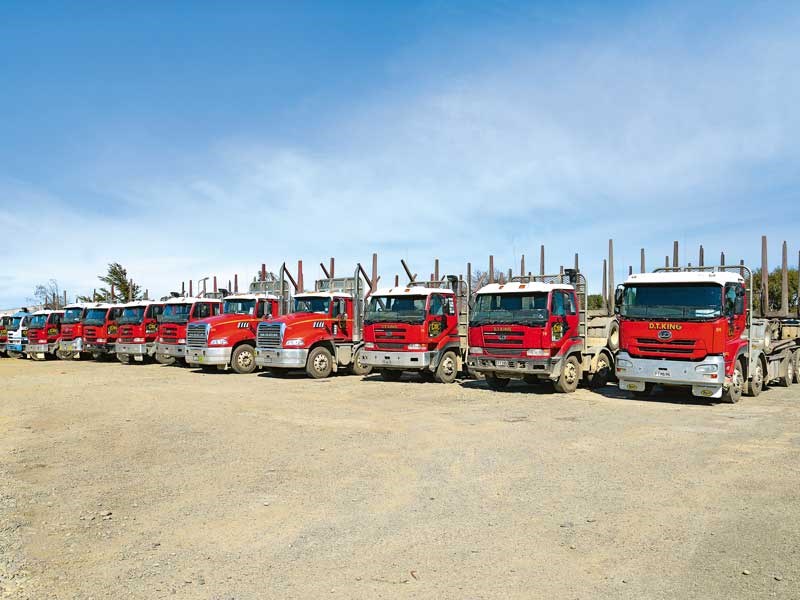 D.T. King has grown to become one of the biggest transport operators in lower South Island. This partial fleet line-up was captured at the Invercargill depot in October 2018.

To conclude our series on D.T. King and Co, we take a look at four rural Southland transport companies that D.T. King acquired over several decades
The first of these was Otautau-based Western Haulage, purchased by D.T. King in 1996. Western Haulage was renowned for running Mercedes-Benz trucks and was a rural-based transport company that also ran loggers. The old Western Haulage Otautau yard still remains the current depot for D.T. King and Co to this day.
The next three companies had two things in common: they were all Riverton-based and were all acquired in 2013.
TSK White Limited could trace their roots back to the horse and cart days and in more recent times were well renowned for their preference of running some cool ERFs.
Bates Transport Limited also had an extensive history and their depot was actually on the same street as TSK White. On my first visit to Riverton in the '80s, Bates had a preference to the International brand, which included a classic International S-Line named 'Wal' after the Footrot Flats character. TSK White purchased Bates Transport in the late 2000s but continued to run as two separate companies prior to the D.T. King buyout in 2013.
By comparison, Riverton Transport was a relatively new company that was formed in the early 2000s. The fleet was varied and grew to more than a dozen trucks, which were predominantly livestock trucks, tippers, and spreaders at the time of sale in 2013.
There have, of course, been many other acquisitions over the years and the D.T. King brand continues to grow from strength to strength. Today, D.T. King has grown to become one of the biggest transport operators in the lower South Island and now have many divisions, including depots in Pukemaori, Otautau, Riverton, Tuatapere, Invercargill, and Dunedin.
Keep up to date in the industry by signing up to Deals on Wheels' free newsletter or liking us on Facebook.