Old School Trucks: D.T. King & Co—Part 2
---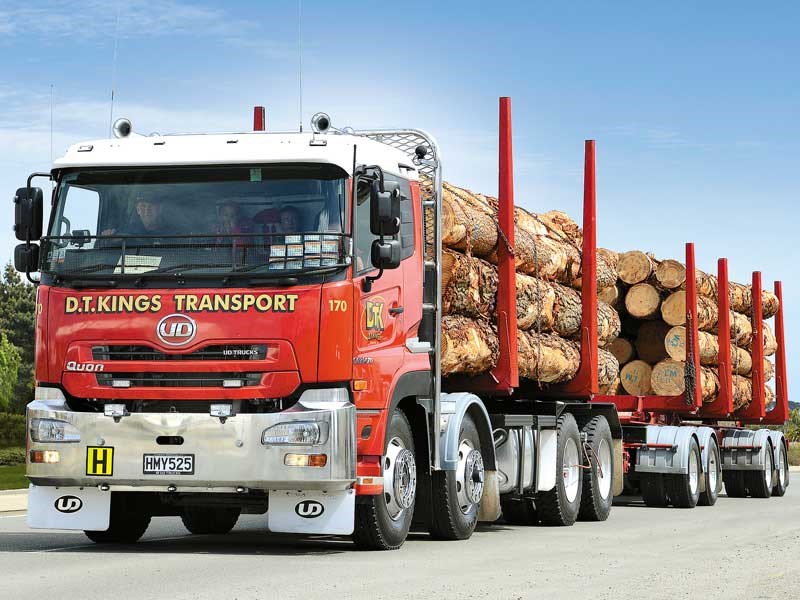 An immaculate Quon logger taking part in the Invercargill Truck Show and parade back in 2014e new Western Stars have also joined the fleet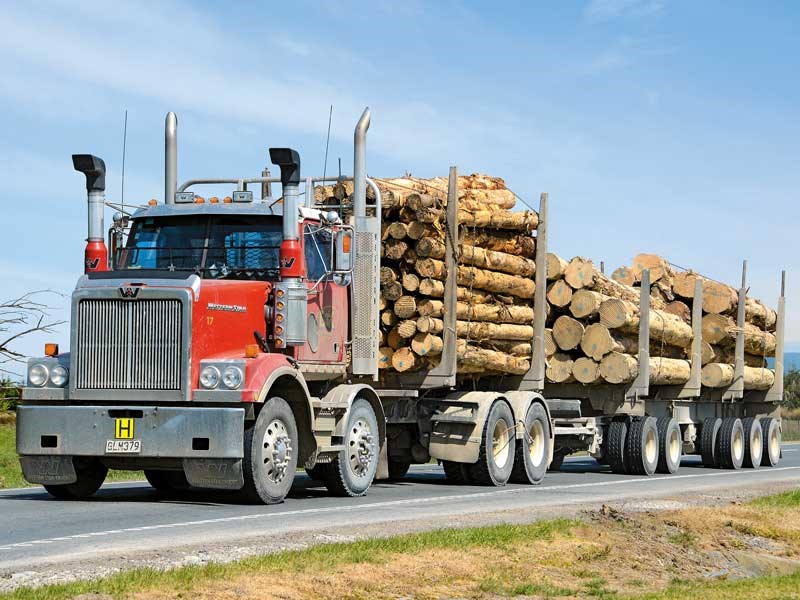 This Western Star was actually a second-hand purchase from an acquisition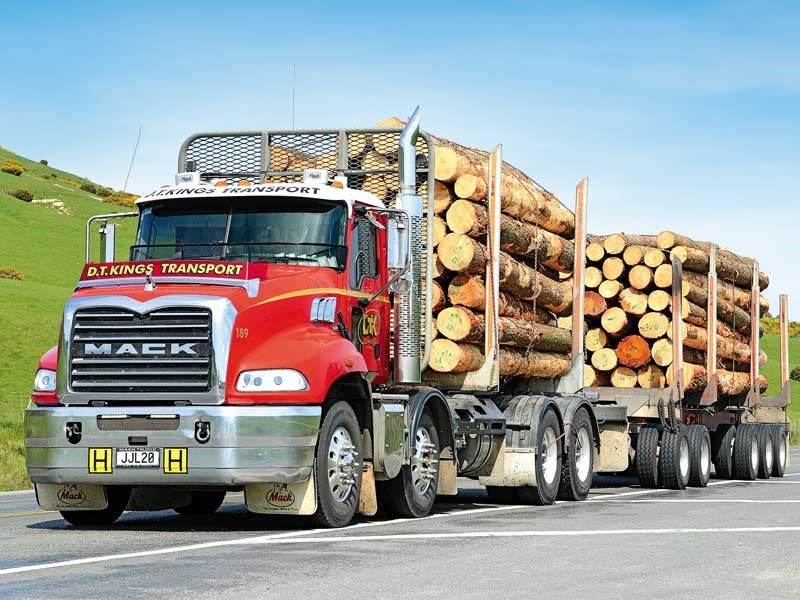 The nine-axle Mack Granite looks impressive on the road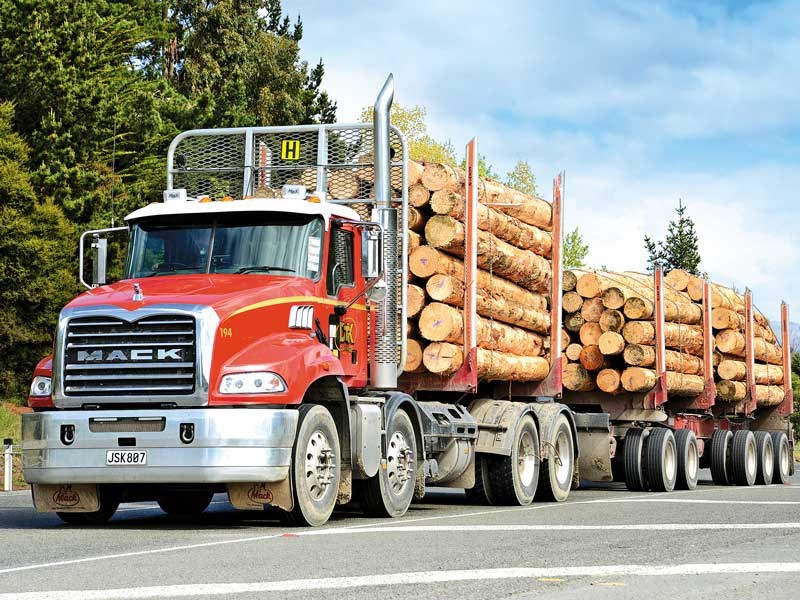 Another Mack Granite cresting Saddle Hill just South of Dunedin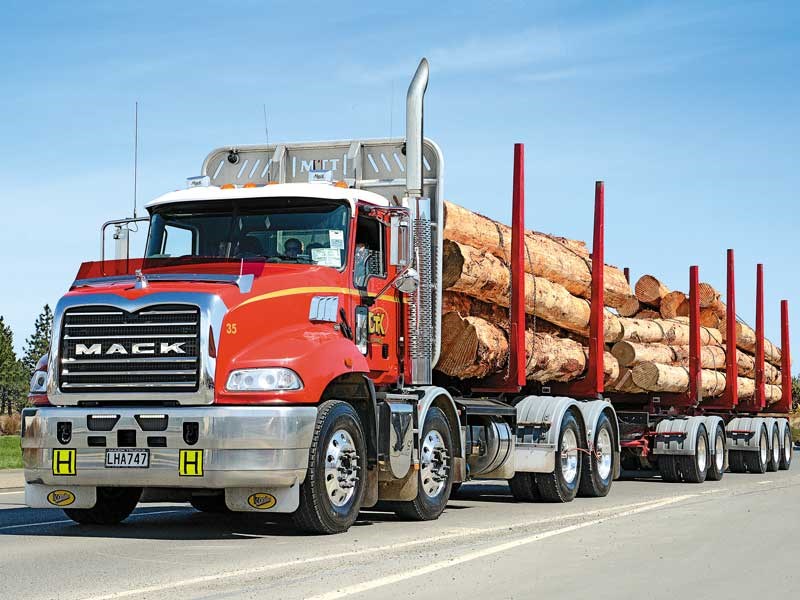 This Mack Granite was pictured when near-new in late 2018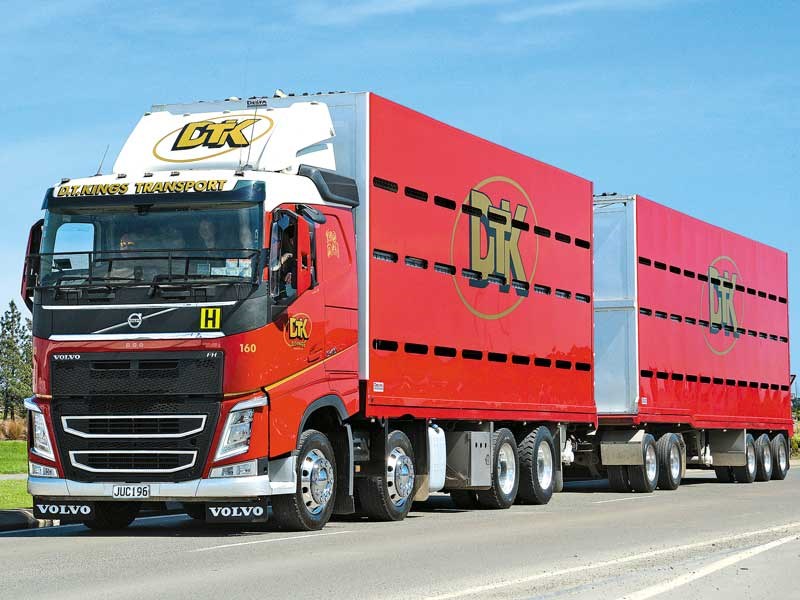 The first Volvo to enter the fleet was this superb FH12 Volvo on livestock duties; definitely a different look to the previous UDs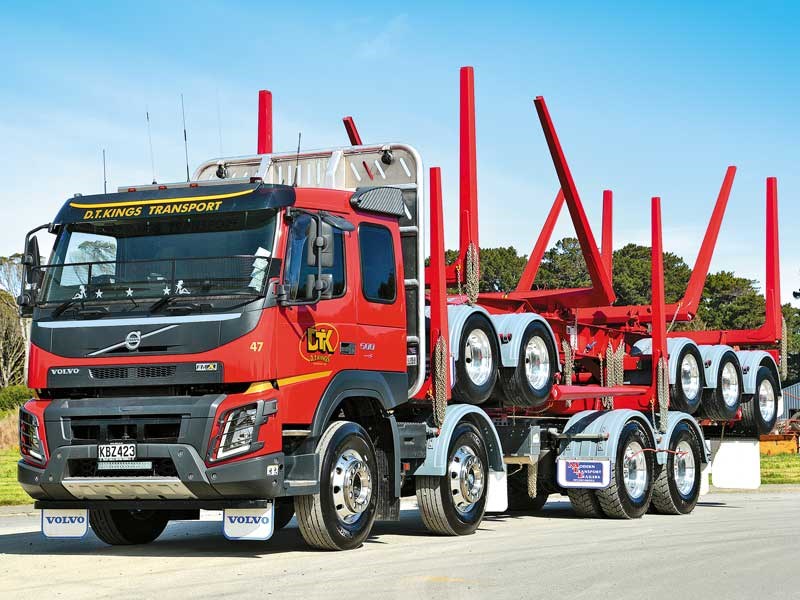 This was the first FMX to enter the fleet in late 2016, pictured before its first load of logs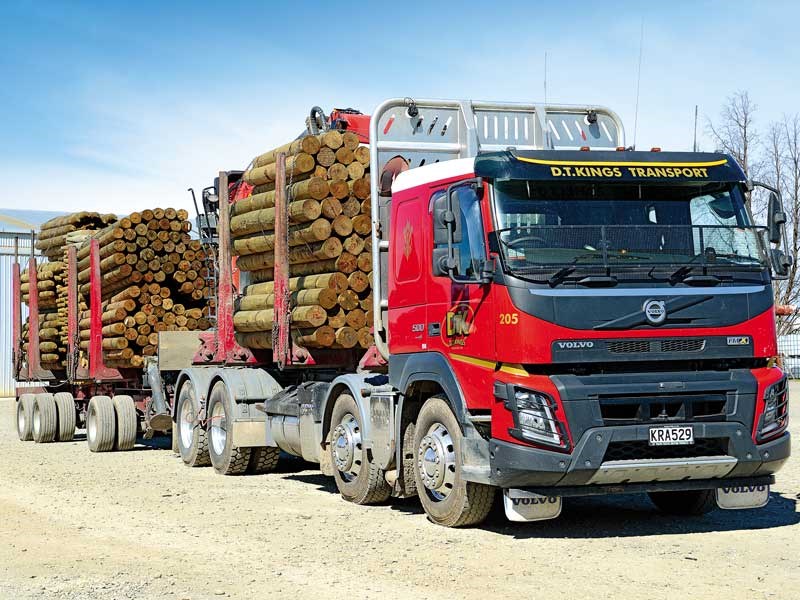 An FMX Volvo on self-loader logging and posts duties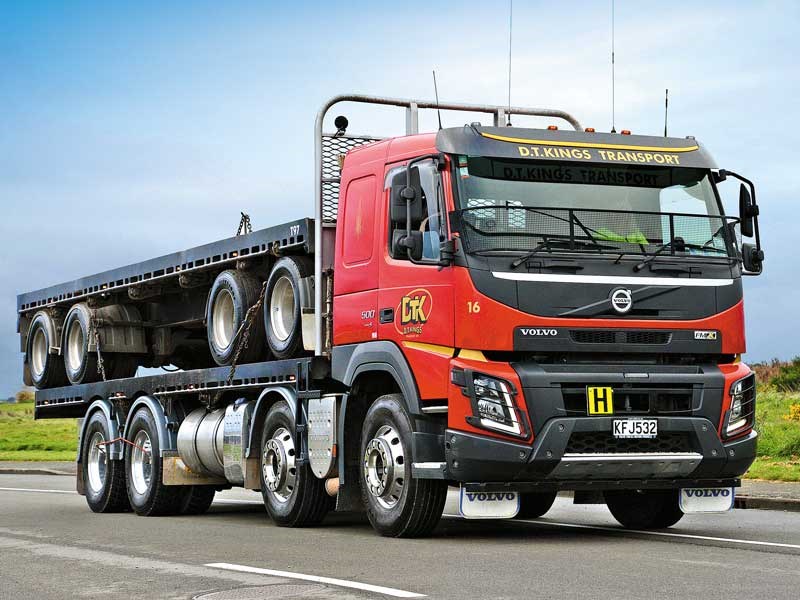 This versatile FMX can be seen in the bush with bolsters and on general flat deck duties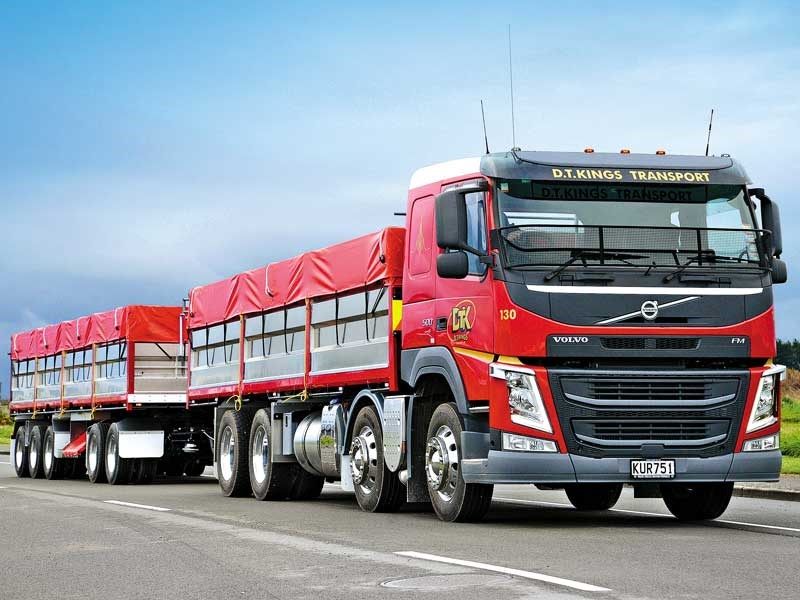 There are now also several standard FM Volvos in the fleet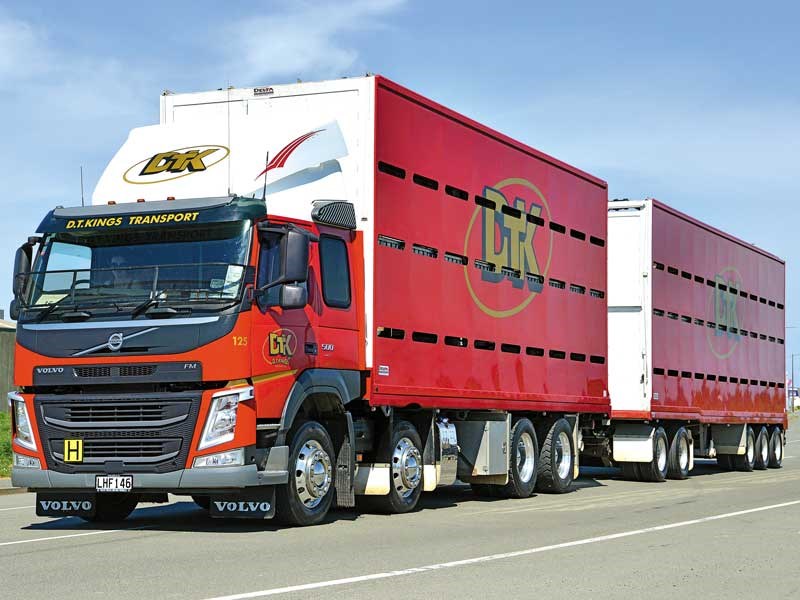 One of the latest FMs to join the fleet in 2018 was this dedicated livestock unit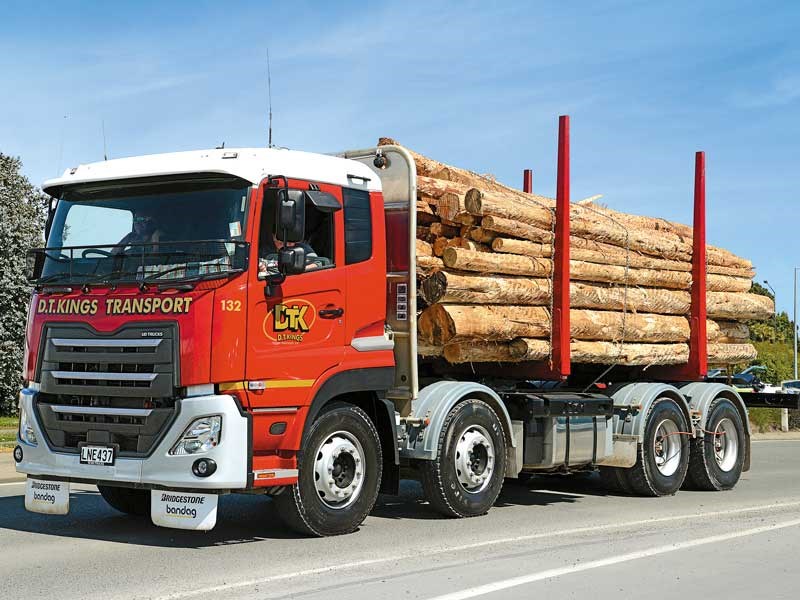 Late 2018 saw the return of the mighty UD Quons; this 420hp 8x4 version has a 30-tonne payload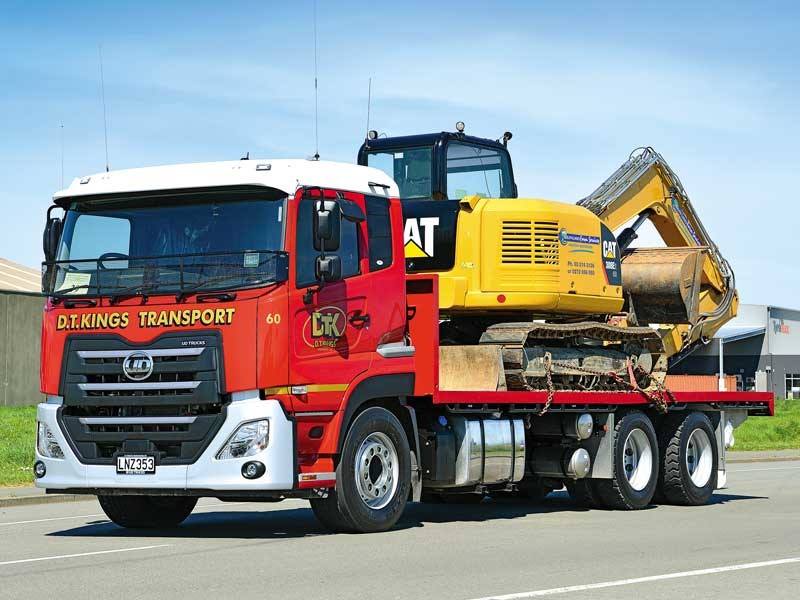 A 460 6x4 UD Quon on flat deck and tipper duties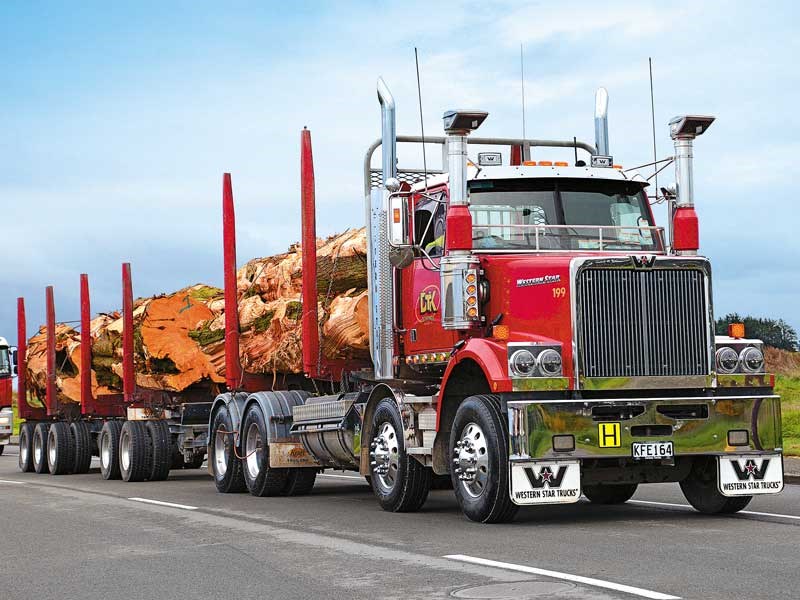 This latest new Western Star to join the fleet bringing the number of Western Stars in the fleet to four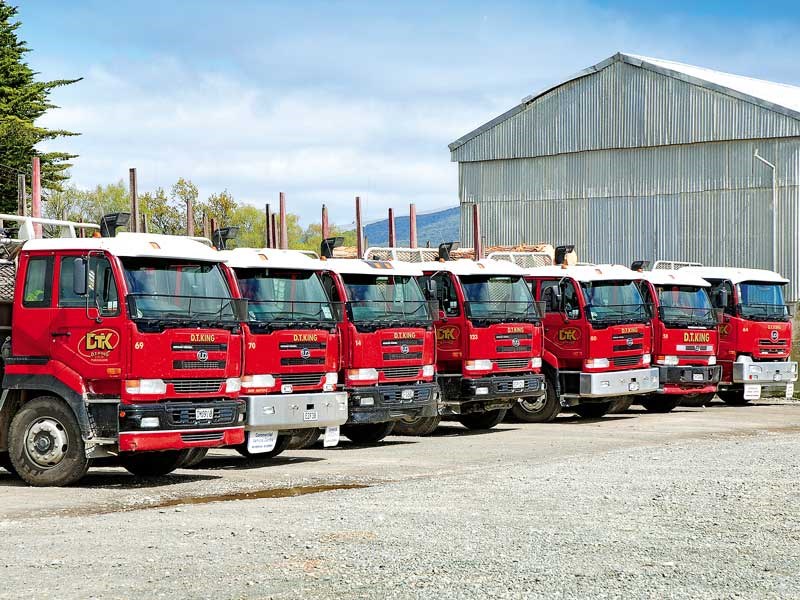 A partial line-up of the Otautau fleet in 2011 when UDs ruled the roost

The new UD Quons arrived into the fleet in force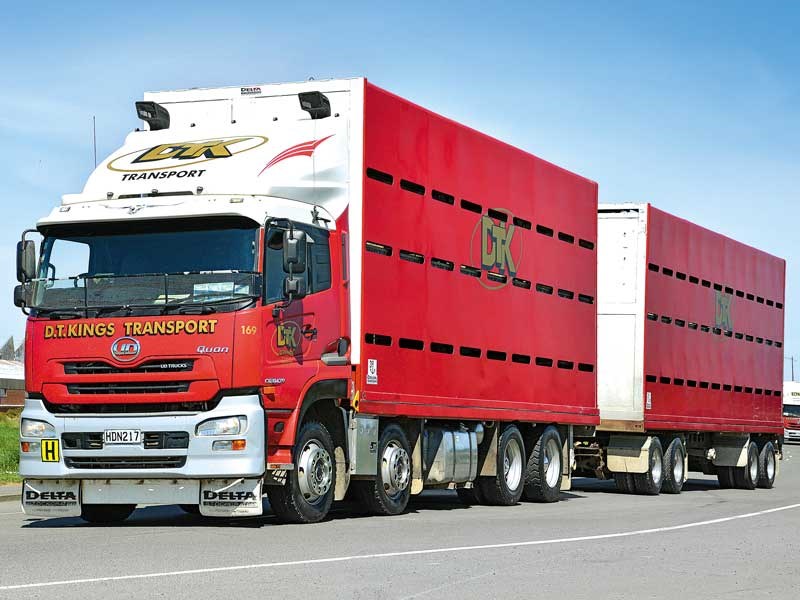 A CG31470 UD Quon on dedicated livestock work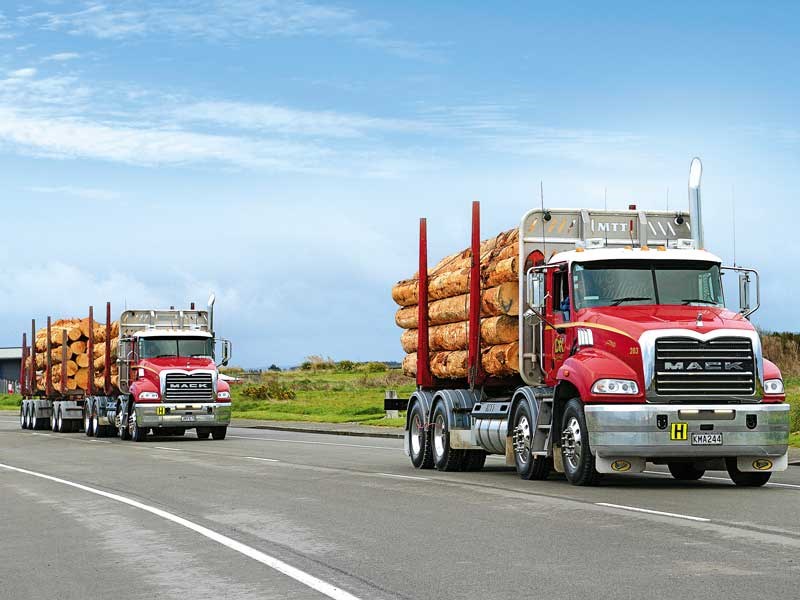 When 8x4 UDs were no longer available, new Macks began entering the fleet in droves followed by Volvos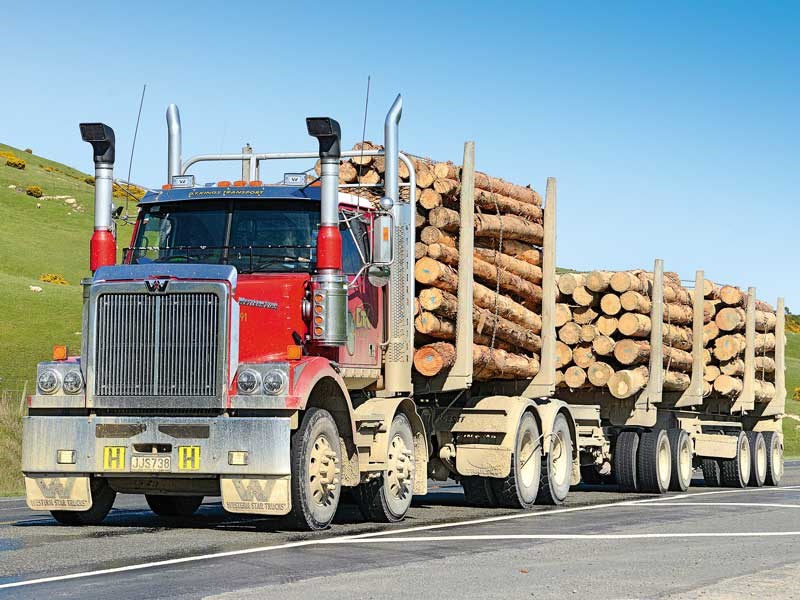 Due to the CVC connection with Penske NZ, three new Western Stars have also joined the fleet

In part 2 of the series, we take a look at the different makes and models that made their way into the D.T. King and Co fleet
D.T. King is as much a part of the Southland landscape as a transport company can be, and for many decades, Nissan Diesels (UDs) dominated the fleet to the point where just the odd MAN or Mercedes spreader found their way into the fleet (along with the odd second-hand acquisition).
Other than those exceptions, every truck in the D.T. King yard had a UD badge on it. In 2015, UD introduced the Volvo Group Motor and gearboxes into their Quon truck line-up, however, this was only available in a six-wheeler (6x4) configuration and not as an eight-wheeler (8x4) combination, which is predominantly the spec D.T. King requires.
This was not permanent, however, and eight-wheelers would be available again in the near future. But this still left a large hole for operators who preferred eight-wheeler UD Quons in their fleet, especially for a company who were major shareholders of the South Island UD dealership, Commercial Vehicle Centre (CVC).
The Invercargill branch of CVC is also the Southland service agents for Penske NZ and this connection saw a trio of new 8x4 Western Stars enter the fleet (there is a fourth in the fleet, which was purchased second-hand).
A deal was then struck with Mack agent Truckstops and new 8x4 Mack Granites began entering the fleet in droves. It was not long before Volvos made an appearance with FM, FMX, and FH.
Late last year and after almost three years in the wilderness, the 8x4 QUON was again available on the New Zealand market and it did not take long before D.T. King grabbed the order book purchasing an initial batch of four.
The 8x4 Quons were all new models, which other than the Japanese-sourced cabs, utilised Volvo group componentry.
With Volvos themselves now commonplace in the fleet, it was no coincidence then that Mack also runs Volvo Group componentry basically standardising the fleet with the three major brands D.T. King currently runs. UDs still dominate the fleet, but they must now share the depots with (at the time of writing) 19 Macks and eight Volvos. n
Keep up to date in the industry by signing up to Deals on Wheels' free newsletter or liking us on Facebook.