New music and technology releases in April 2019
---
Deals on Wheels brings the latest in music and technology for April 2019
Cambridge Audio Alva TT Turntable
Despite the incredible comeback that vinyl records and turntables have made in the last decade, these old-fashioned record playing devices haven't really changed much from the old days. Until Cambridge Audio's Alva TT, that is.
Because it's equipped with the hi-res Bluetooth aptX, the Alva TT ($3000) can go anywhere and instantly connect with just about anything.
And sensibly, Cambridge Audio has gone against convention to make its platter direct drive for maximum reliability and accuracy, and ensured that what comes out of the box is ready to go—no faffing around required! And it sounds good, too! 
pqimports.co.nz
NAD M10 Streaming Amplifier
Are you buying into the future, or would you rather linger in the past? If it's yes to the first option, go no further than this extraordinary and rather handsome contraption.
NAD's new M10 Streaming Amplifier makes a clean break from the past and puts all its smarts behind wireless streaming radio, and like other members of the BluOS range, it's uniquely capable of receiving and transmitting genuine hi-res audio, like the MQA (Master Quality Audio) decoded wireless files available from the streaming service Tidal.
NAD's M10 ($4999) eliminates all the componentry clutter and complications thereof and opens the way to a new era in audio bliss and music discovery. We hear there's a waiting list for these beauts and can easily understand why.
wildashaudio.co.nz
Ruark R5 Hi-fi System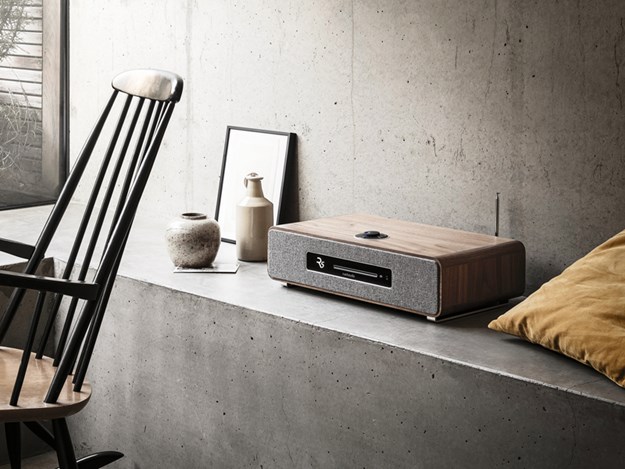 Ruark is an English company rightly famed for its so-called "table radios", which present designer aesthetics in diminutive dimensions without sacrificing pleasing musicality.
The new R5 ($2199) takes the template set by the striking R7 and shrinks it, in the process transforming what many might think of as being merely a bedside radio into an adaptable, fully functional hi-fi system.
The R5 is obviously not designed for those living in cavernous spaces or giant concrete mausoleums but is a wee miracle for those of us compartmentalised in modern city spaces. Just 52cm wide, the R5 might look small but behind its stately fabric covers are two full-range speakers and underneath is a downward-firing woofer for pumping bass. It's adaptable, too, with built-in streaming radio and Bluetooth connectivity and even the ability to use it as speakers for a turntable.
pqimports.co.nz
Gary Clark Jr—This Land
Here's the renaissance man of the blues sounding angry and in no mood to pander to Trump-era division on a set so galvanizing that it's hard to ignore. Not every one of these 15 songs is political, but there's a driving impetus (not to mention that voice-like, wailing guitar) that makes it relevant to a split second in time that feels increasingly mad.
While Clark's early albums were a bit hit and miss with their attempt to show his proficiency with blues, soul, and hip-hop, on This Land, it's as cohesive musically as it is philosophically.
As a Texas-raised African-American, Gary Clark Jr sounds like he's willing to fight for his birth right, and the music is all the stronger for it.
Snarky Puppy—Immigrance
If you've never heard of these guys, check them out on YouTube, where you can see them in full flight and the top of their musical game.
This large ensemble from Texas plays a kind of organic jazz-fusion that's so virtuosic that it might just leave its listeners gasping for breath, although, Immigranz is a slight move towards simpler, more mood-oriented compositions.
Helmed by the Grammy-winning bassist Michael League, the group, which performs a couple of dates in New Zealand mid-April, features members from a range of countries, including Argentina, Japan, and Canada.
It's not surprising, therefore, that Immigrance refers to the movement of cultures around the globe: "Its mission is one of uplift, a testament to what humanity can achieve when cultures are able to come together without fear."
Keep up to date in the industry by signing up to Deals on Wheels' free newsletter or liking us on Facebook.