Old School Trucks: TransOtway
---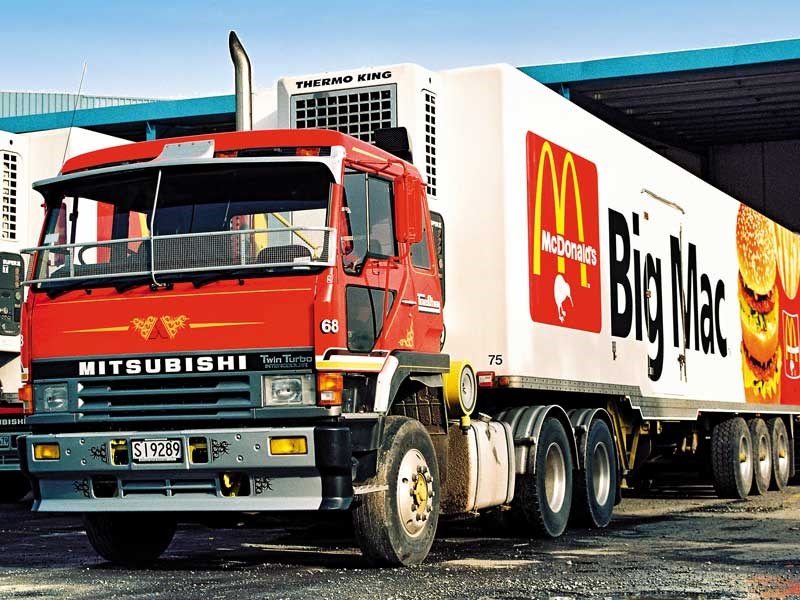 Back in the 90's, Mitsubishis and McDonalds optimised the TransOtway fleet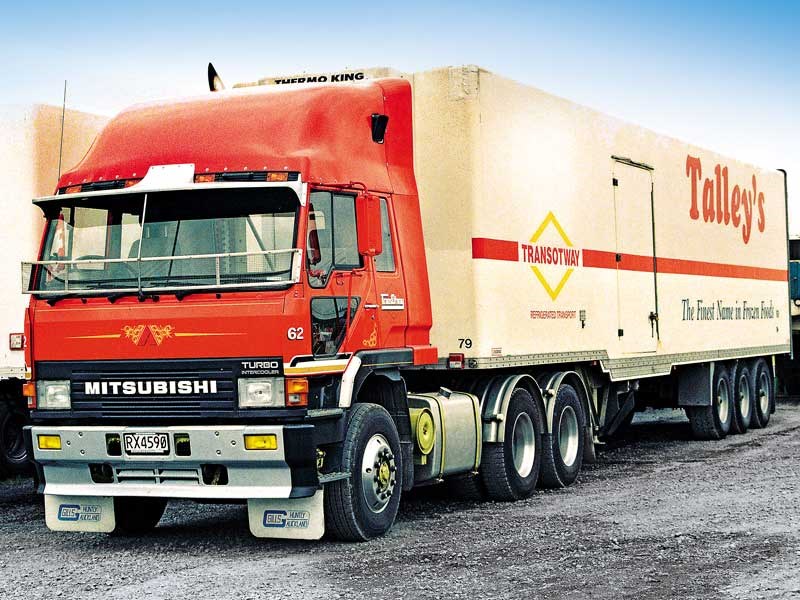 While the McDonalds brand was synonymous with the blood orange fleet, TransOtway had a varied customer base; seen here with Talleys branding on the reefer semi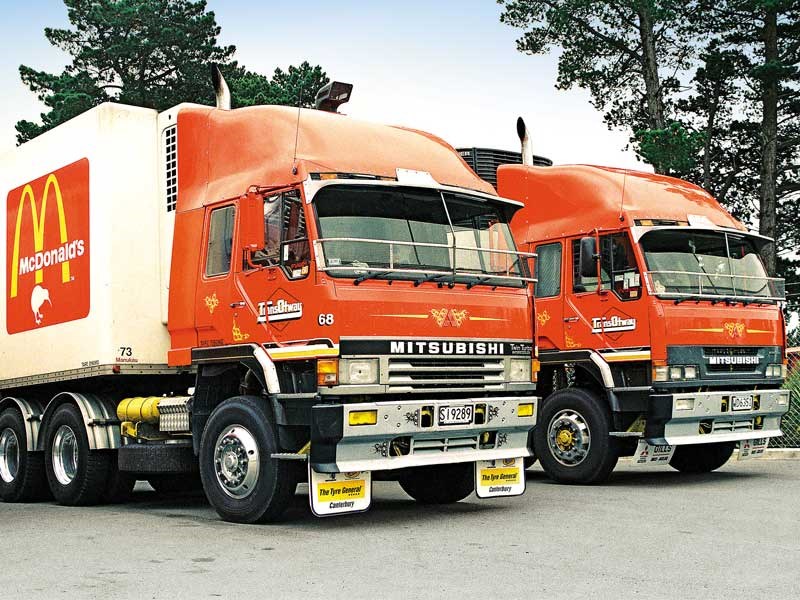 A common sight in the Christchurch depot back in the late 90s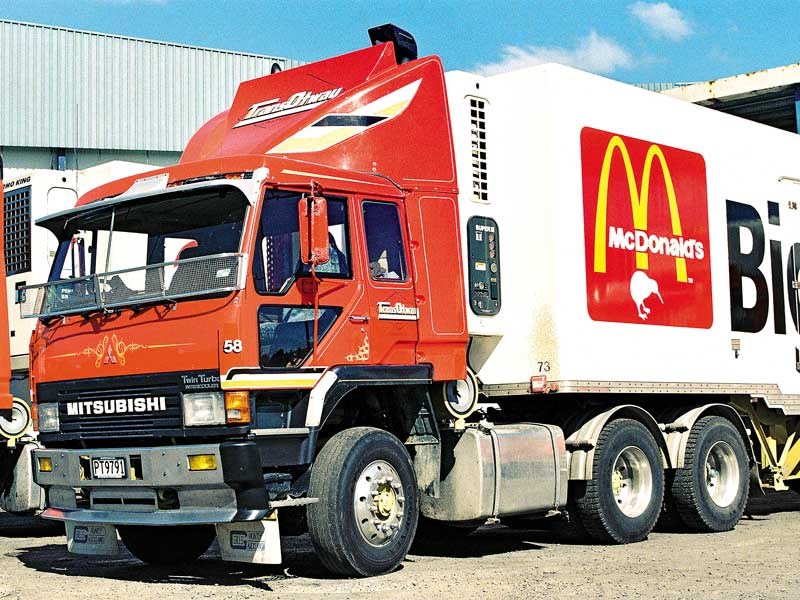 A twin turbo Mitsubishi with a stylish aftermarket aero kit tipulator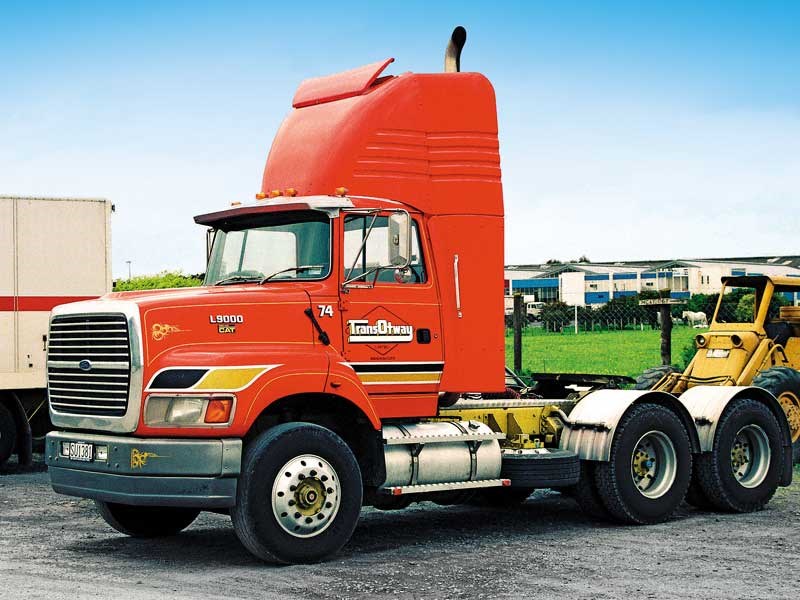 Mitsubishis didn't have it all their own way. This Ford Louisville joined the fleet in the mid-90s.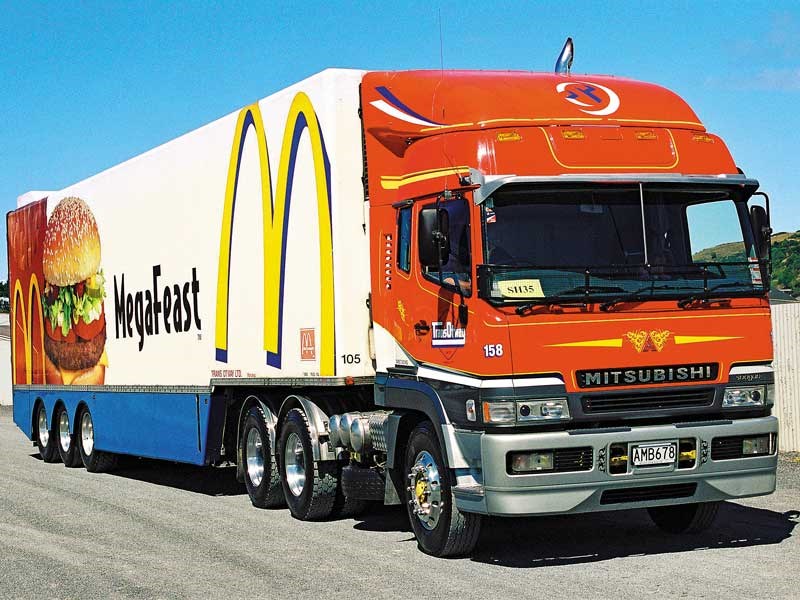 A later model Mitsubishi Shogun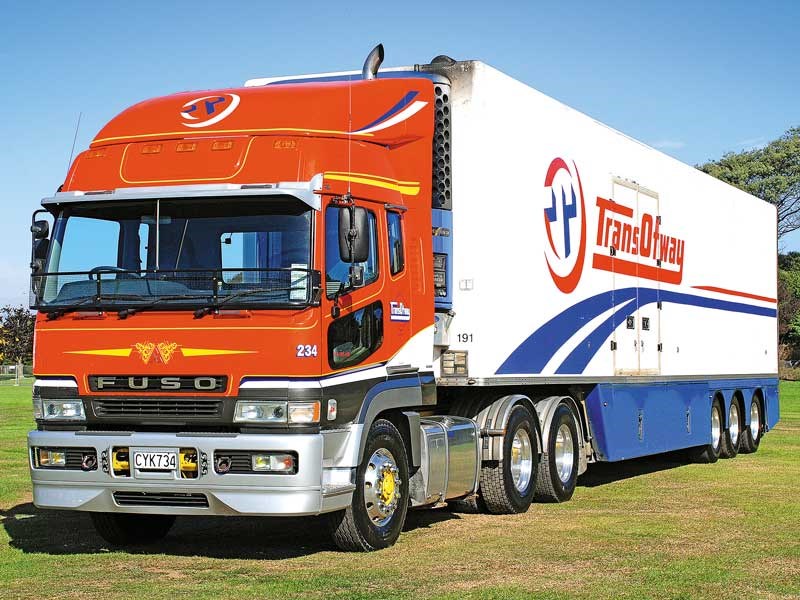 In the early 2000's, Mitsubishi trucks branding gave way to Fuso badges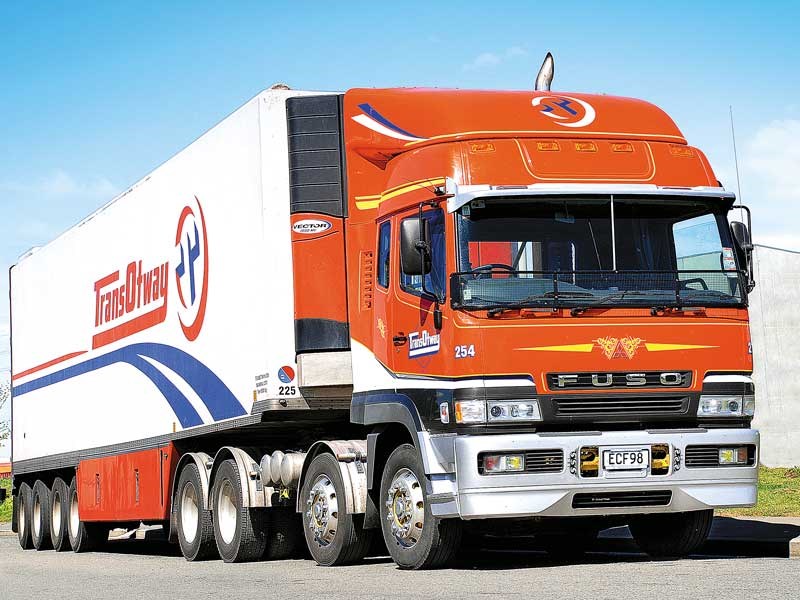 An 8x4 Fuso tractor unit and quad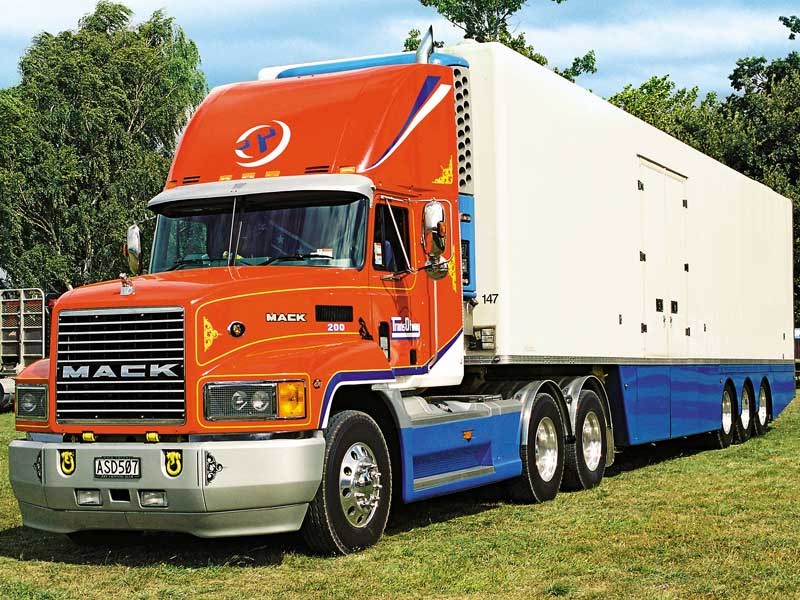 While Fusos continued to dominate the fleet, other brands wore the fleet colours with company-owned and contractors' trucks. This CH Mack was based in Blenheim.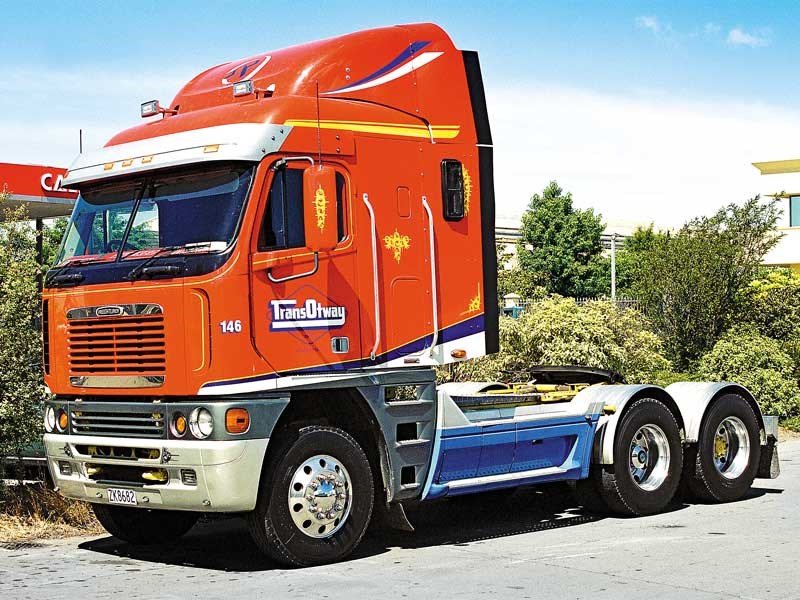 Freightliners became a common sight in the fleet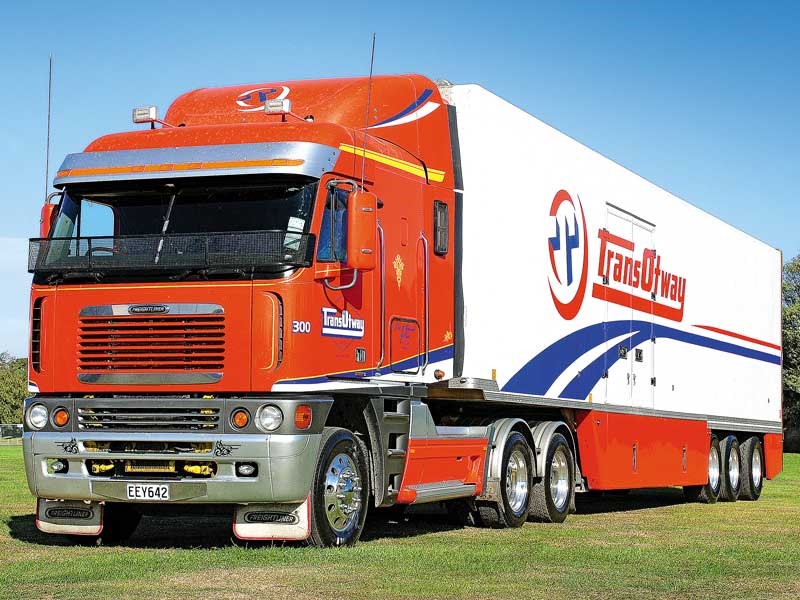 Eric and Glenda Gillian from Dunedin ran this eye-catching Freightliner Argosy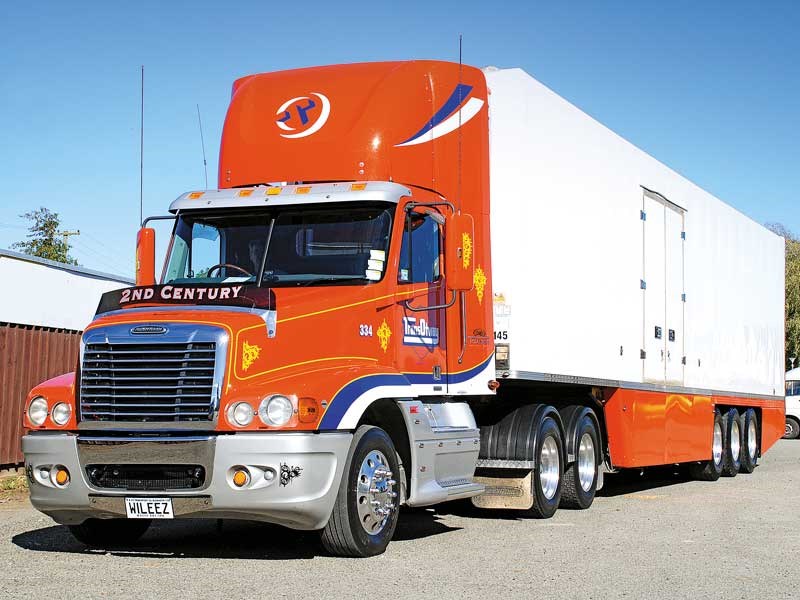 Blenheim-based R & J's Transport contracted this immaculate Century Class Freightliner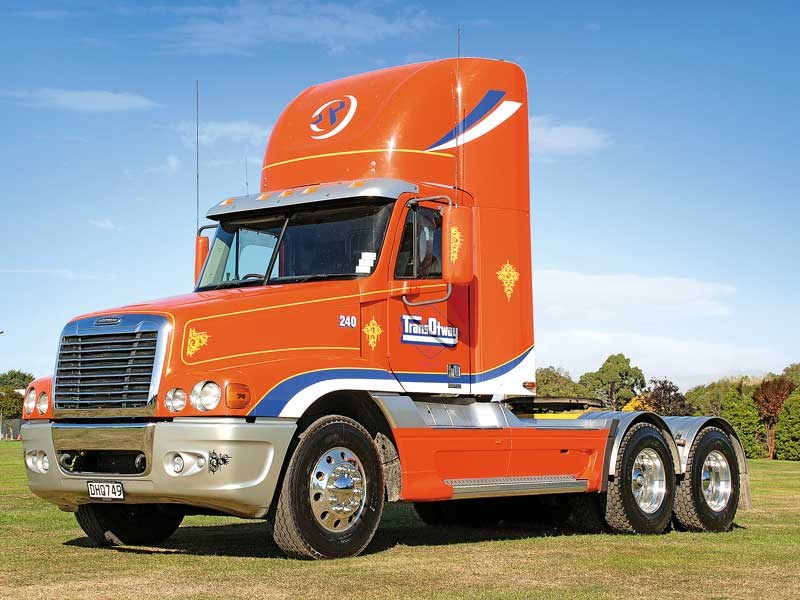 Another Century Class Freightliner; this one was company-owned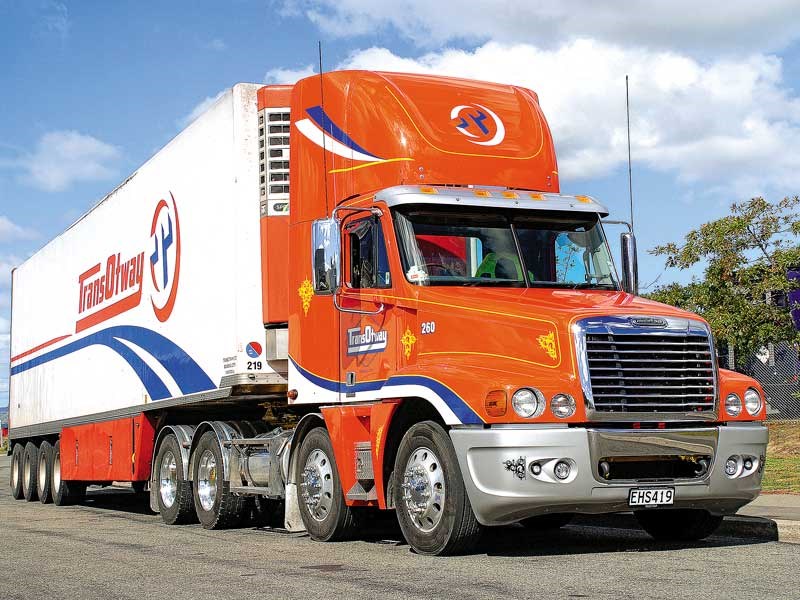 An 8x4 Century Class based out of the Christchurch depot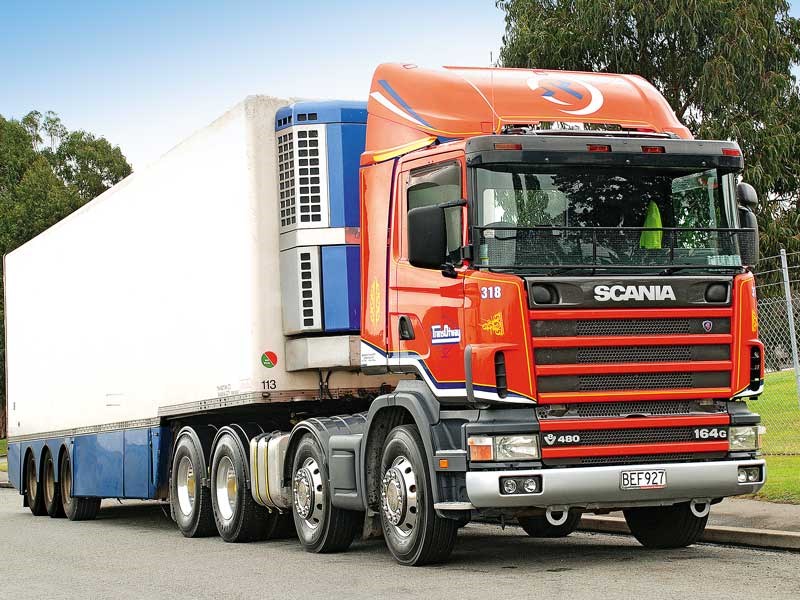 Webber Contracting had two 164G 8x4 Scania tractor units contracted out of Christchurch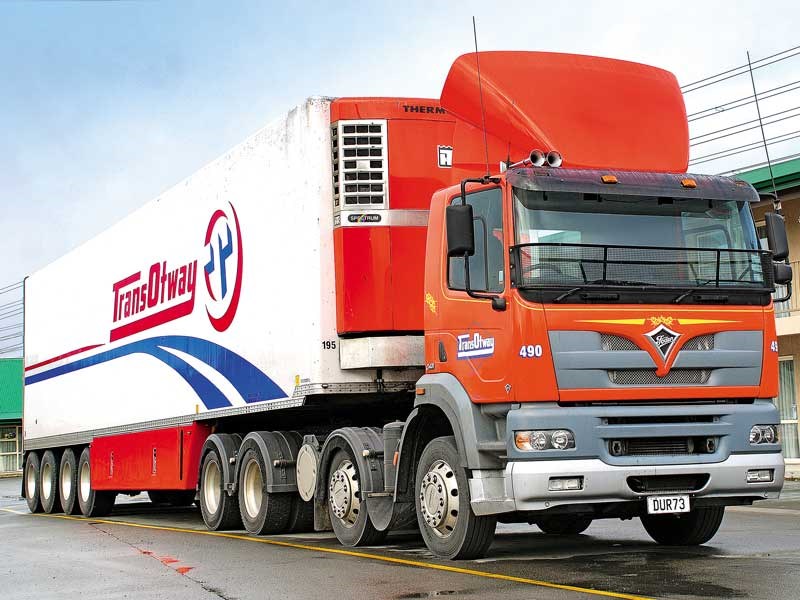 A sharp North Island-based Foden Alpha taking a break on an Inter-Island trip to Christchurch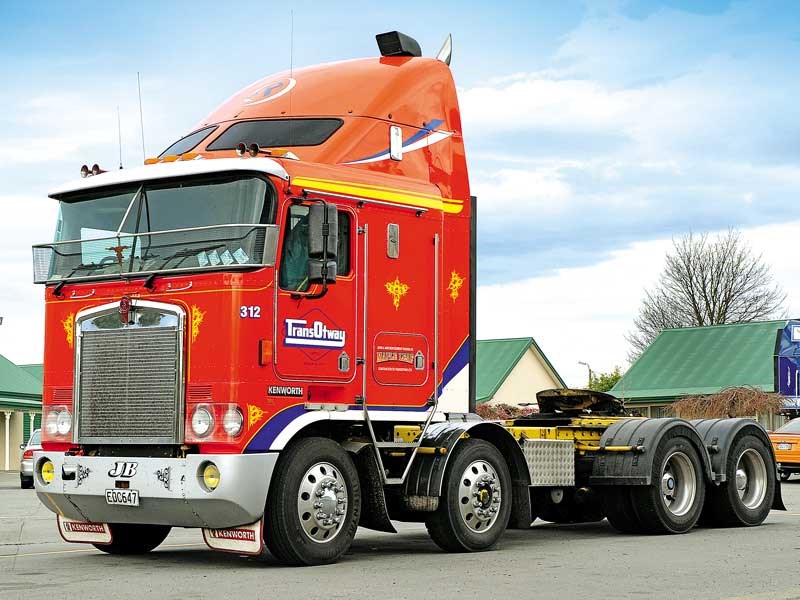 Maple Leaf Enterprises contracted this cool K104 Kenworth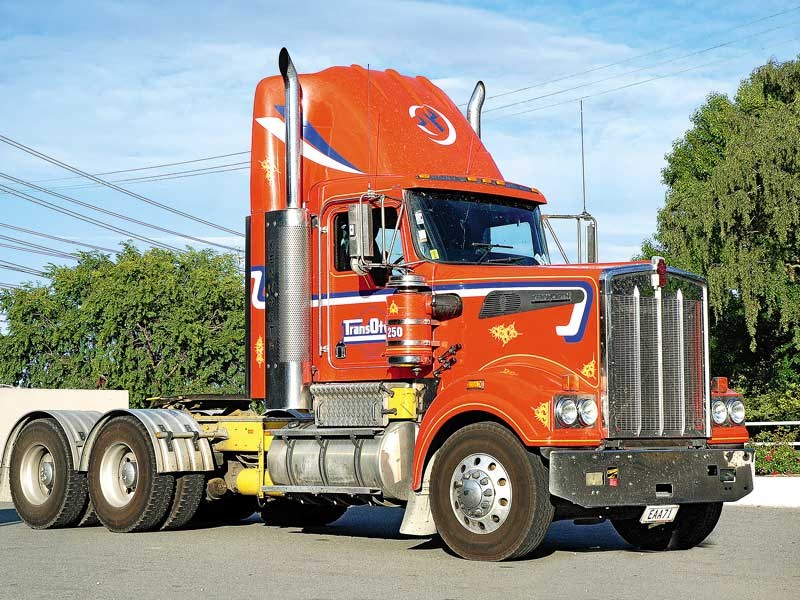 Two near-identical T904 Kenworths ran out of the Auckland depot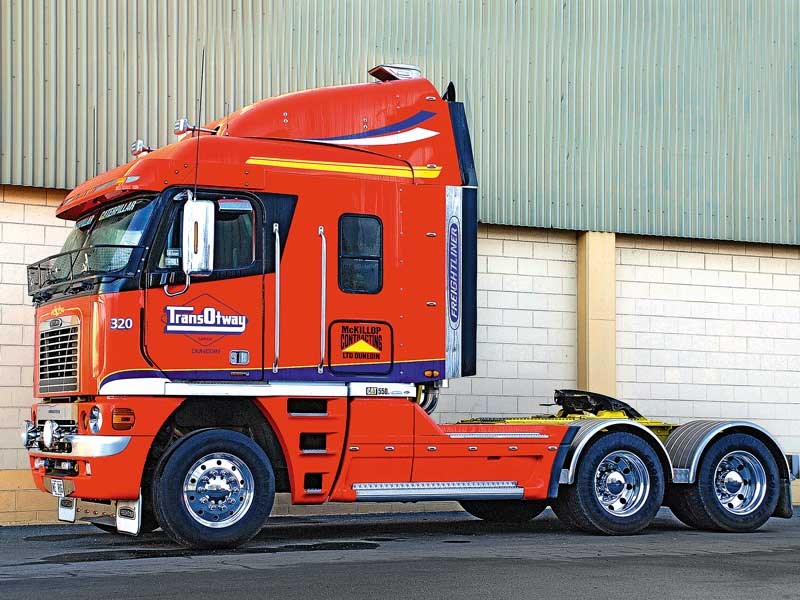 Dunedin-based McKillop Contracting ran the smart Freightliner Argosy

The Auckland-based company became a common sight throughout New Zealand when they became one of McDonalds' major transport providers
Back in the 90s, I remember TransOtway being well known for two things: Mitsubishi trucks and McDonalds. Youngsters who were not even interested in trucks would often marvel at a TransOtway truck going down the road with a huge Big Mac and fries on the side.
The Auckland-based company became a common sight throughout New Zealand when they became one of the restaurant chains' major transport providers. The trucks were genuine mobile billboards, and for many years, these billboards were towed predominantly by one brand of truck—Mitsubishi, which later became Fuso.
The Japanese marque didn't have it all their own way as a photograph of a Ford Louisville I shot in the Auckland yard back in 1995 will attest to. Many other makes and models did wear the company livery, however, Freightliners became popular in the 2000s. There were Macks and even a couple of Kenworths along with the brand of trucks brought into the mix by the numerous owner-operators.
Transotway, of course, had a far more varied customer base than McDonalds and they carted all manner of refrigerated and frozen goods. Unfortunately, in 2011, the company went into liquidation and it was not long after that the TransOtway livery was no longer a feature on New Zealand roads.
Keep up to date in the industry by signing up to Deals on Wheels' free newsletter or liking us on Facebook.