Old School Trucks: South Otago Transport
---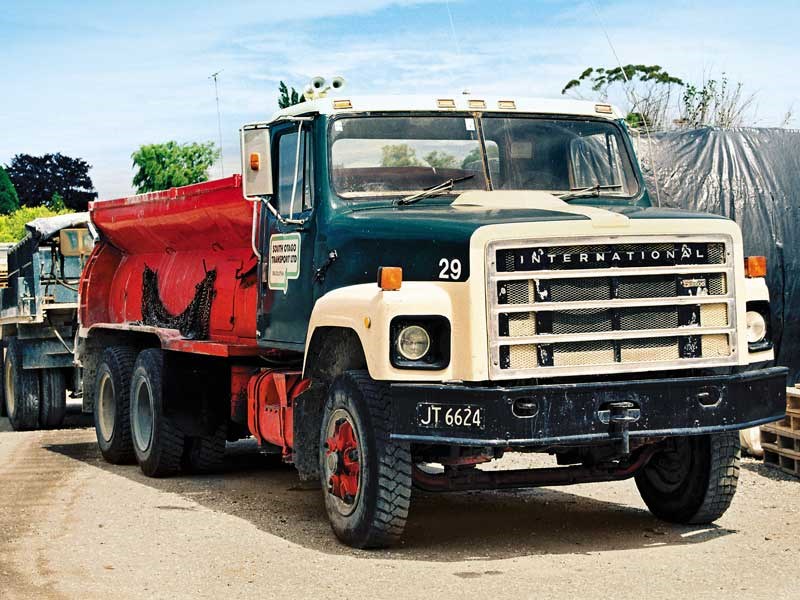 A classic-looking International S-line spreader pictured pulling a two-axle trailer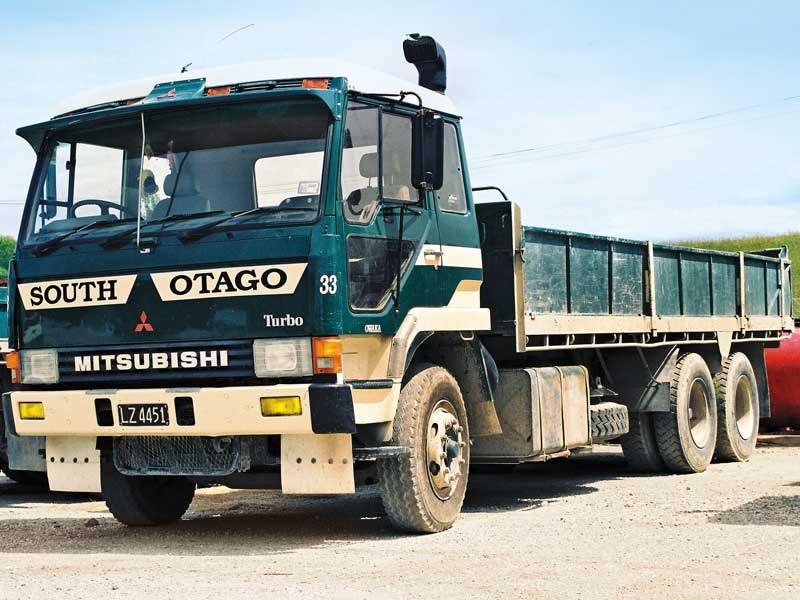 Mitsubishi's featured heavily in the fleet throughout the '80s and '90s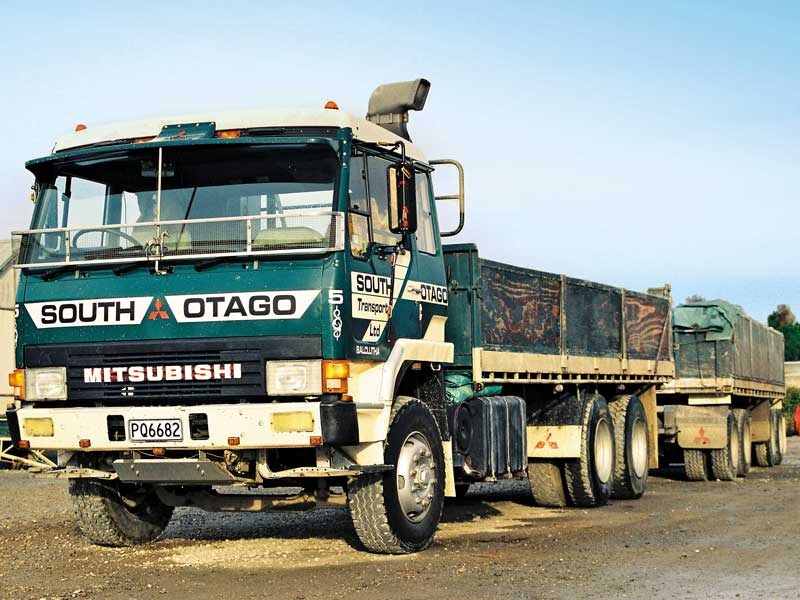 A six-wheeler dropsider pictured at home base back in the early '90s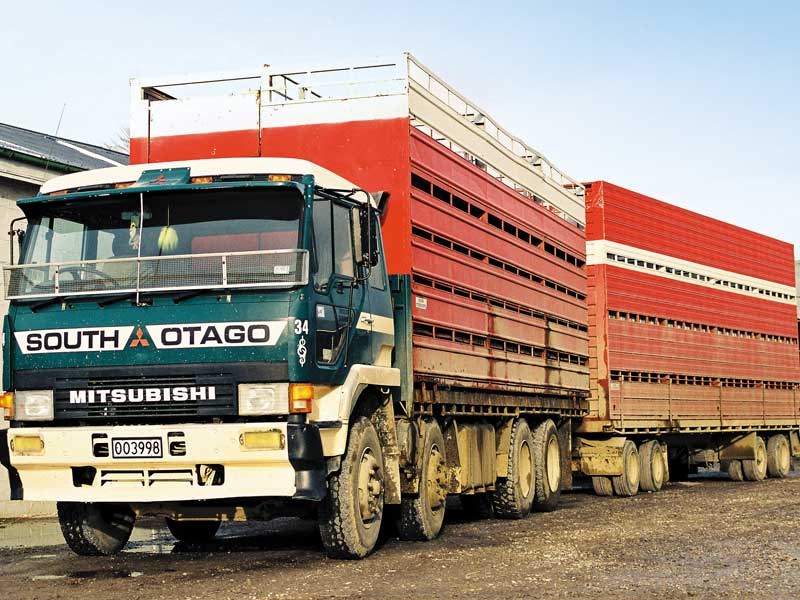 A pair of near-identical Mitsubishi Shogun frontline line livestock units was added to the fleet in 1989

The sister truck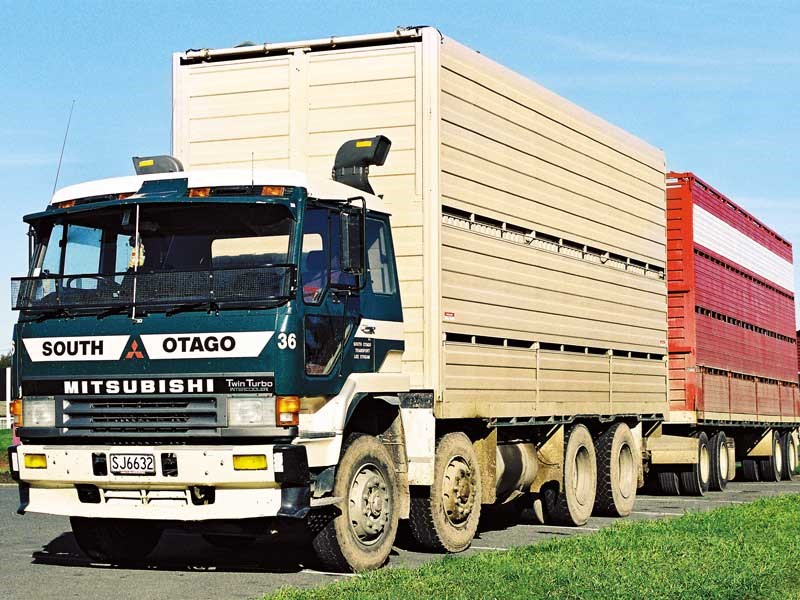 A later model 400hp twin turbo Mitsi pictured having a rest break in Christchurch in the mid-'90s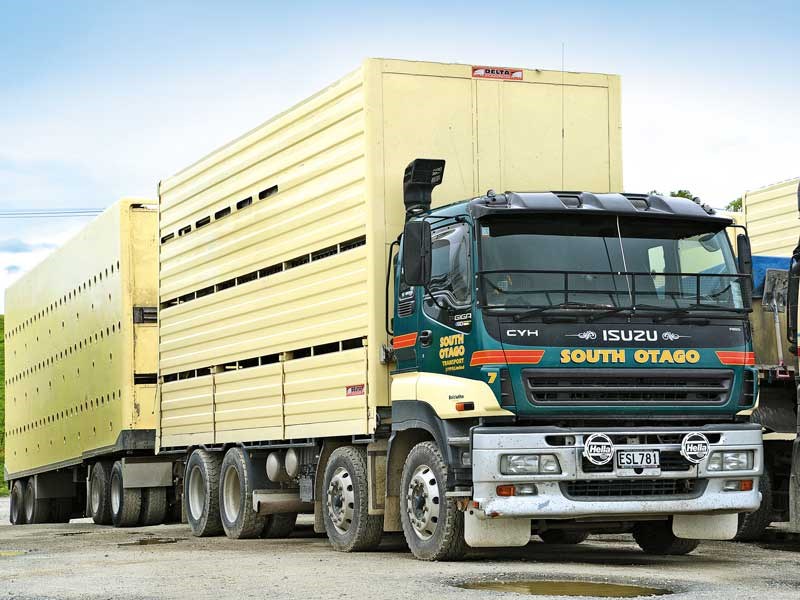 A change of livery in the early 2000s modernised the look of the fleet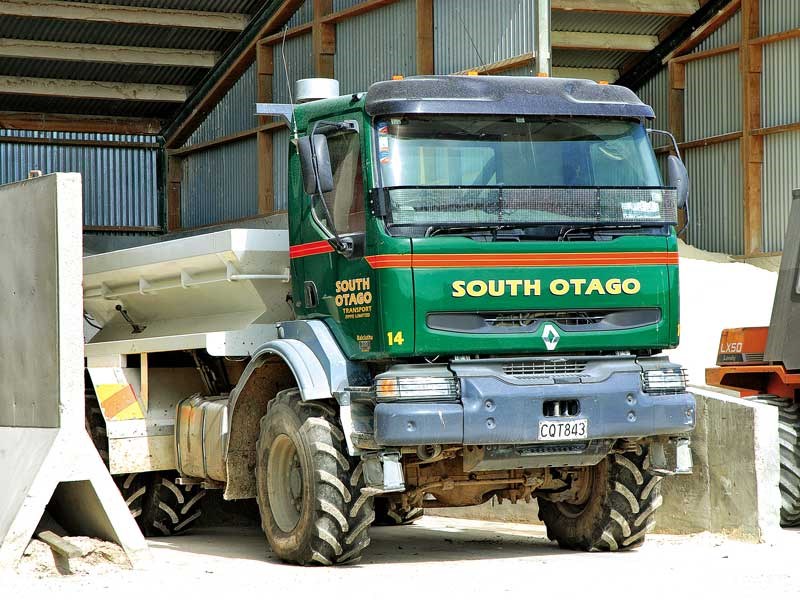 Fertiliser spreading is challenging in the rolling hills of the South Otago landscape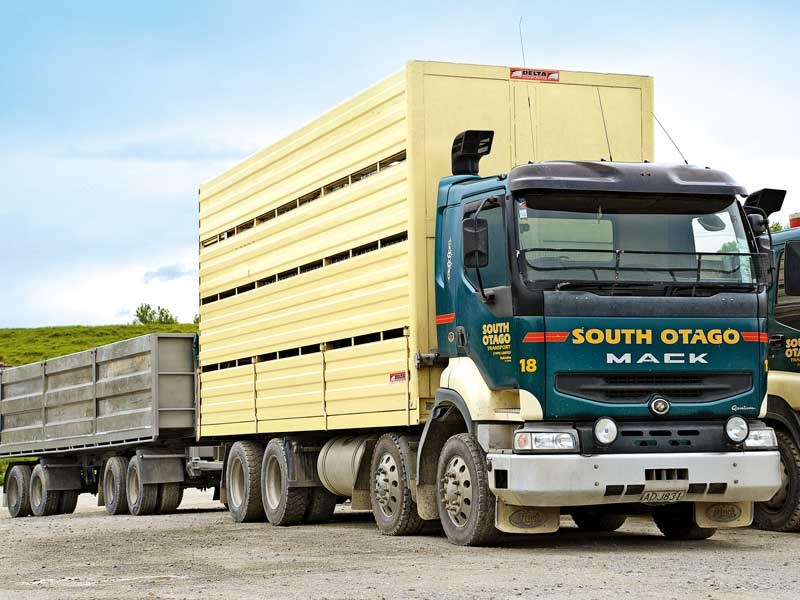 A Mack Quantum primarily on livestock work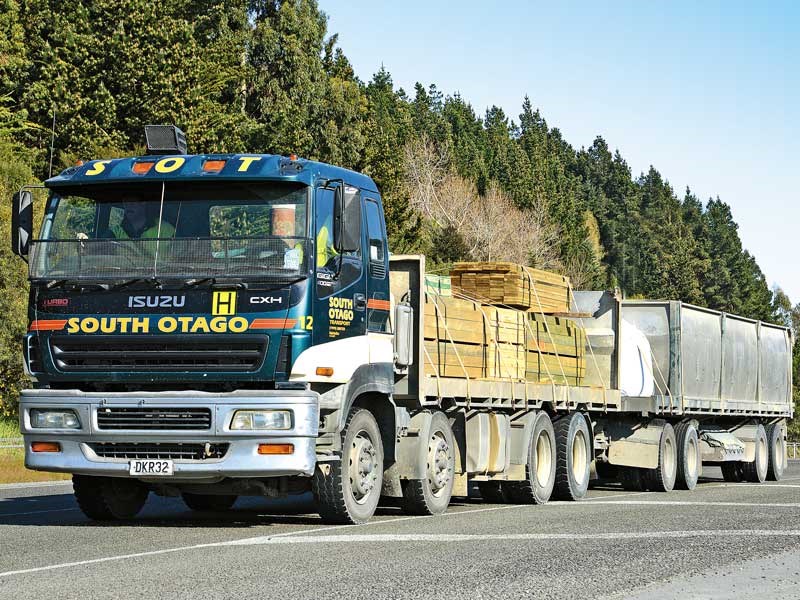 The Isuzu brand has gained some prominence in the South Otago fleet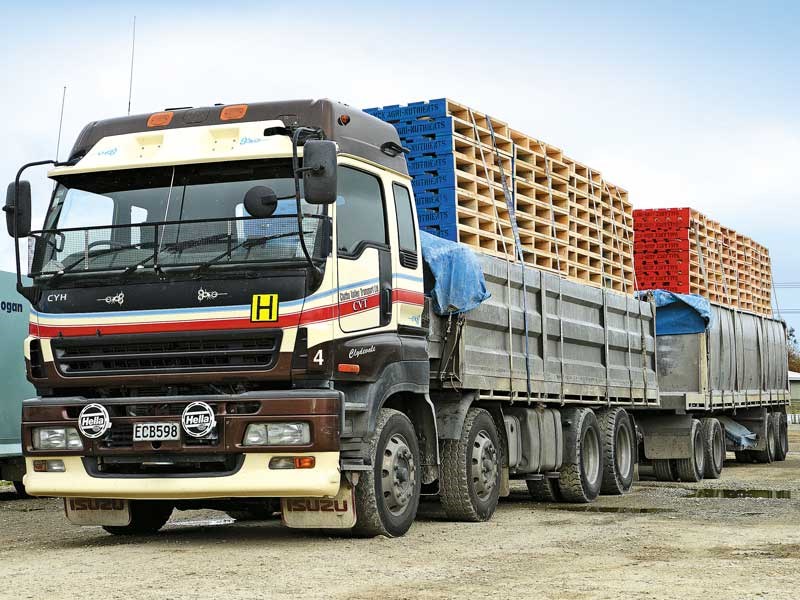 Isuzus have also made inroads into sister company CVT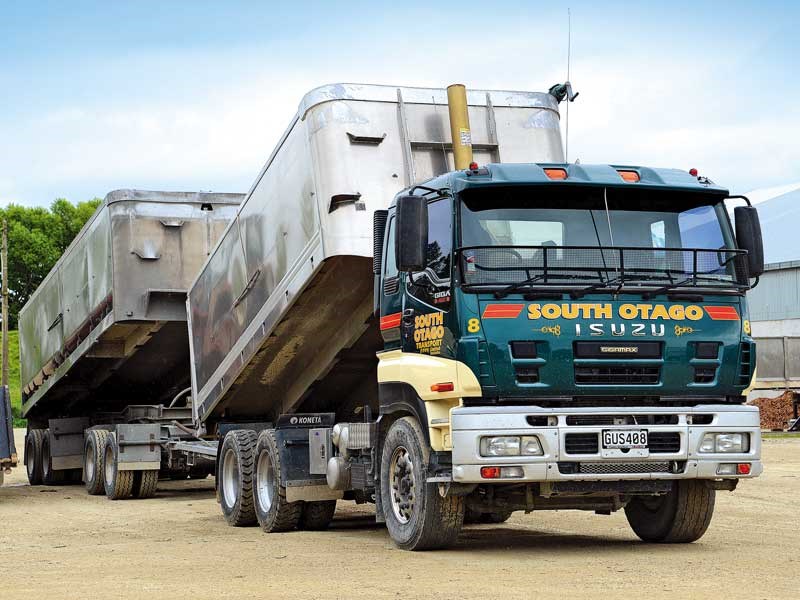 A later model Giga 460 tipper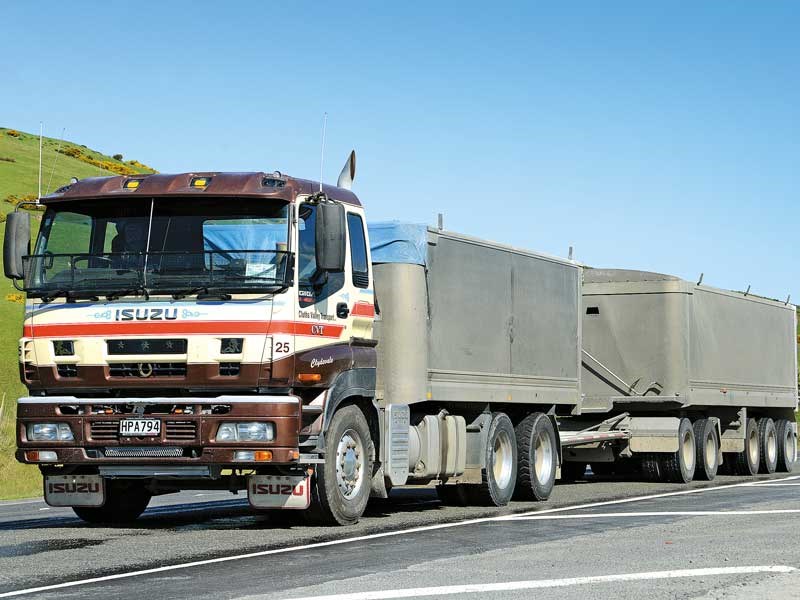 And the sister company with a near identically spec'd truck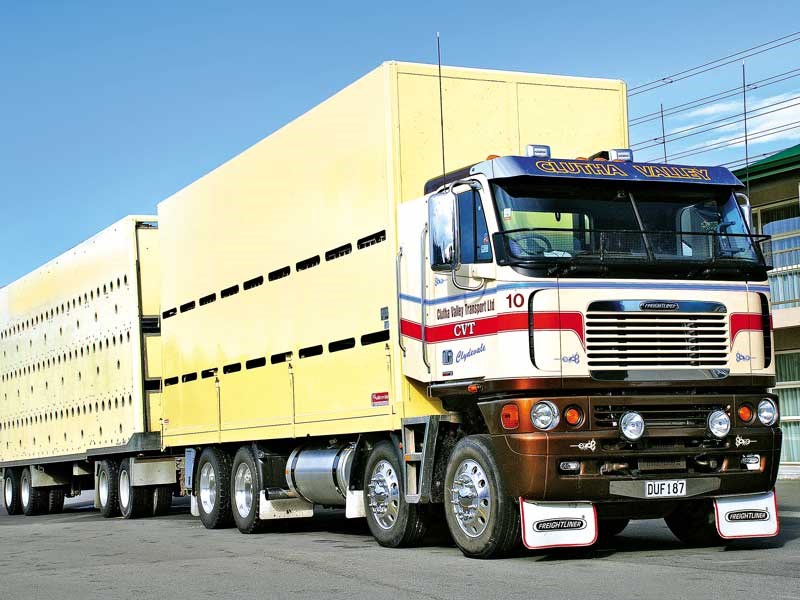 The Freightliner influence in the CVT fleet is carried over to…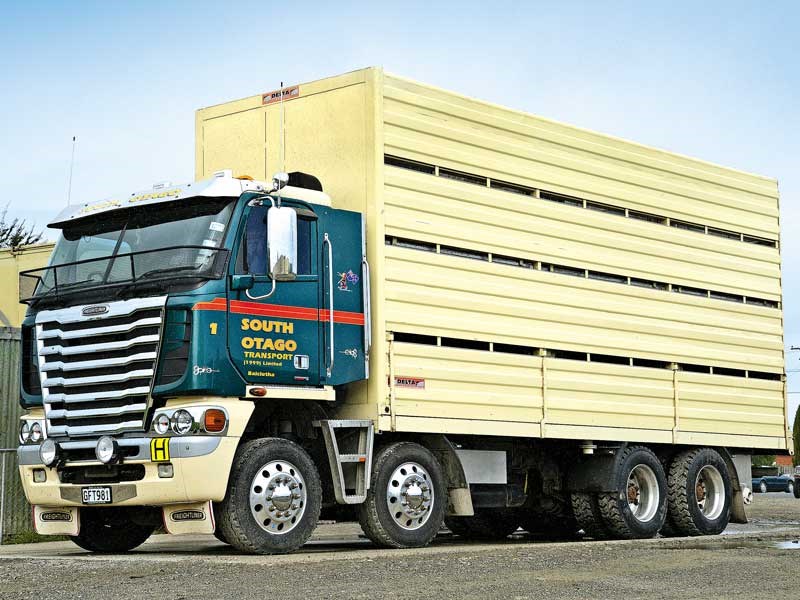 … the South Otago fleet, which also runs Freightliner Argosys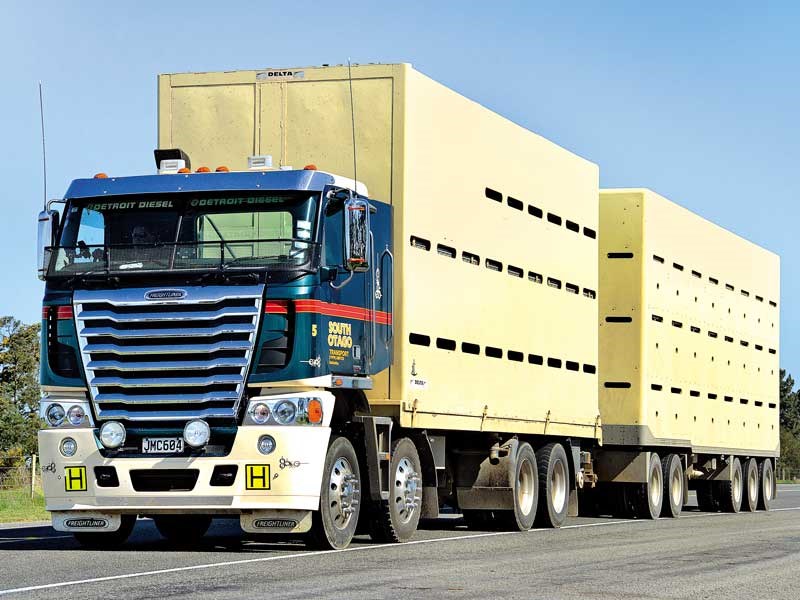 One of the latest Freightliners to join the fleet was this HPMV livestock unit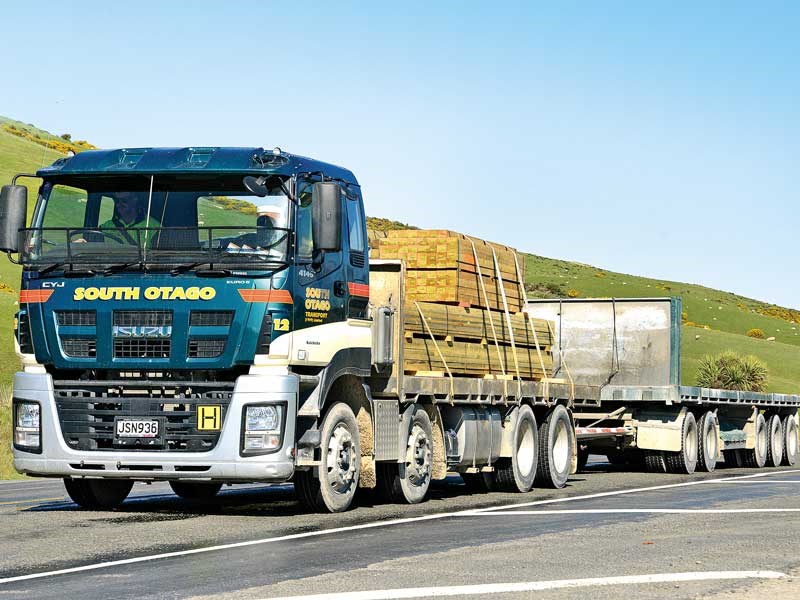 Late 2016 saw the arrival of this newest model Euro 5 Isuzu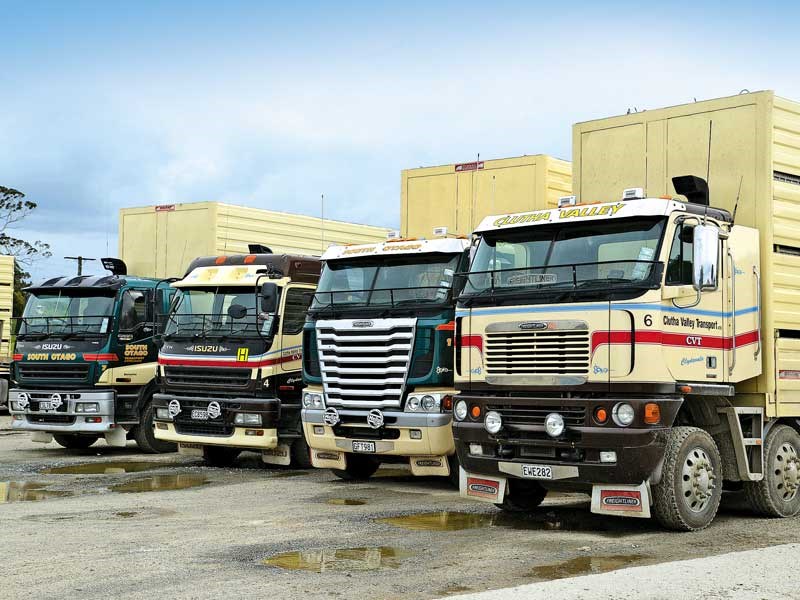 The relationship between the two companies is obvious as this Balclutha yard shot shows back in 2013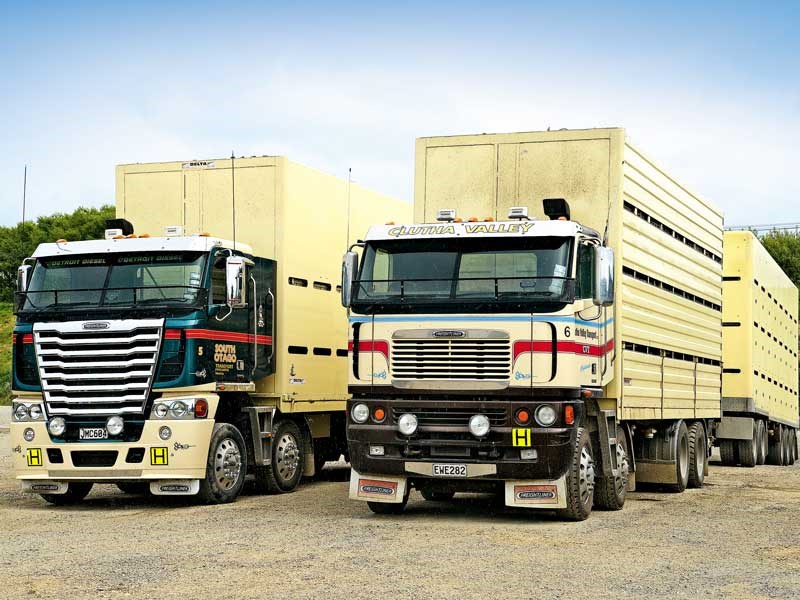 Two frontline Livestock units from the sister companies also parked at the Balclutha depot in late 2017

South Otago Transport have long specialised in all aspects of rural transport, from livestock cartage to fertiliser spreading
Lying near the end of the mighty Clutha River, Balclutha is the biggest town in South Otago, boasting a population of a touch over 4000 people.
Nestled about halfway between Dunedin and Invercargill on State Highway 1, Balclutha is also the home of South Otago Transport.
The South Otago region is rich in luscious rolling green hill country, making it a farming mecca in the area. Enter South Otago Transport, who have long specialised in all aspects of rural transport, from livestock cartage to fertiliser spreading.
The International brand was common in the fleet back in the '70s and early '80s, however, when I first photographed South Otago Transport trucks back in the late '80s and '90s, Mitsubishis dominated the dark green and cream liveried fleet.
Fast forward a decade or so and sister company Clutha Valley Transport from Clydevale (some 30km inland and upriver from Balclutha) entered the fray and truck brand loyalty became apparent in both fleets, which remains to this day.
In more recent times, Freightliners and Isuzus have dominated both fleets, and this is apparent on any weekend visit past the Balclutha depot where both brands are lined up side by side.  
Keep up to date in the industry by signing up to Deals on Wheels' free newsletter or liking us on Facebook.