Comment: Trucking is a family business
---
New to the trucking industry? Reach out to a trucking association to network with other like-minded people.
A lot of truck drivers will say they grew up in their dads' truck. Sadly, that's not possible now for many companies due to strict health and safety rules, which makes you wonder: is that contributing to the driver shortage now?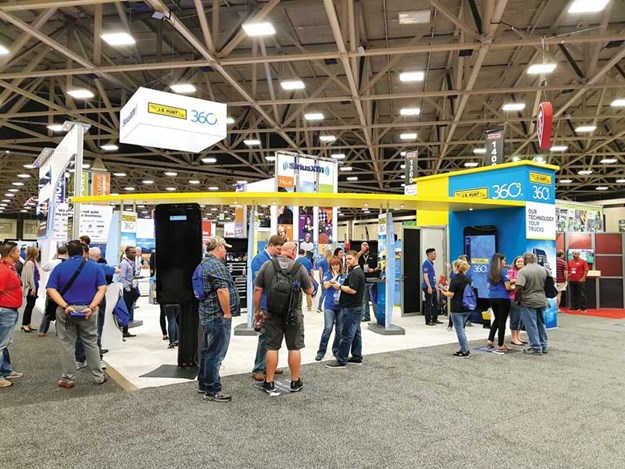 After visiting the US and Australia recently, it was clear that trucking is all about family.
At the Great American Truck Show (GATS), we came across some trucking families, whose businesses are passed down generations. Inheriting or learning the family business seems to be the way it is with trucking all around the world.
During his speech regarding transporting hay to the drought-stricken farmers, Geoff Couch, chairman of the Australian Trucking Association, referred to trucking in Australia as a family. The transport companies work together to deliver food in convoys to severely affected farms all over Australia.
What happens when you don't have a trucking family? Where do you go for advice? Where do you go to discuss trucking issues?
Reaching out to a trucking association is your best chance of success. The NZ Trucking Association is a not-for-profit organisation made up of members, who pay an annual subscription, and a Governance board made up of members and invited people.
The association is run by Dave Boyce as the CEO. Dave comes from a trucking background and first learnt how to drive through his fathers' transport company many years ago. As an adult, Dave ran his own tanker business for many years until agreeing to run the association.
Over the years, Dave has helped many new young drivers get on the road to owning their own business. Often, the first contract is not always the best option for an owner/driver. Dave prepares a full report that tells if the contract will work out or not. He won't always tell you what you want to hear but with his advice, many contracts have been renegotiated to a more sustainable level.
Sometimes, it can take two to three contracts before the right one comes along and it's no trouble for Dave to update the cost model with the new information. This service and Dave's expert advice are included in the membership fee.
Membership is open to anyone, and you not only get the benefit of Dave's many years of expertise but also the rest of the team, who have an in-depth of knowledge in many different areas. The membership also includes access to buying schemes such as fuel, tyres, and insurance, and you also receive complimentary industry magazines.
There is a brotherhood that exists in the New Zealand trucking scene with many individuals having a social media presence—as an easy way to communicate and show off truck pictures. You are never alone in the trucking industry in New Zealand and being part of an association will give you an opportunity to network with other like-minded people.
Trucking Industry Show
Truck shows are another great place to make connections and friends. There are many around New Zealand but the largest is held in Christchurch every two years. The Trucking Industry Show organised by the NZ Trucking Association has been designed as a family show—a day out for all ages.
The next show is on 20 and 21 March 2020. The NZ Trucking Association is now offering a hosted group tour to the Brisbane Truck Show in May 2019. An itinerary is currently being prepared and will include a day trip to Volvo and a visit to Penske.
There will be a networking barbecue evening and a group dinner and drinks at a local pub. It's not just a boy trip, though; wives and partners are welcome.
If you would like to join the association so that you can keep up with all the events and information or if you would like to discuss any details, please contact the team on 0800 338 338 or e-mail info@nztruckingassn.co.nz.
Important dates are coming up, so if you would like to join the team, contact Carol McGeady on carol.mcgeady@nztruckingassn.co.nz or Rebecca Dinmore on Rebecca.dinmore@nztruckingassn.co.nz.
ATA Australian Trucking Association Conference: 3–5 April 2019 NZ Trucking Association Trucking Trip Brisbane Truck Show: 16–19 May 2019
Keep up to date in the industry by signing up to Deals on Wheels' free newsletter or liking us on Facebook.