Comment: Investing in your staff
---
One of the best ways to improve your business is to improve your employees
On-the-job training is one way but stepping out of the work environment can also be beneficial. To improve staff productivity or efficiency, you must identify the areas you need to improve and then tailor-make training sessions.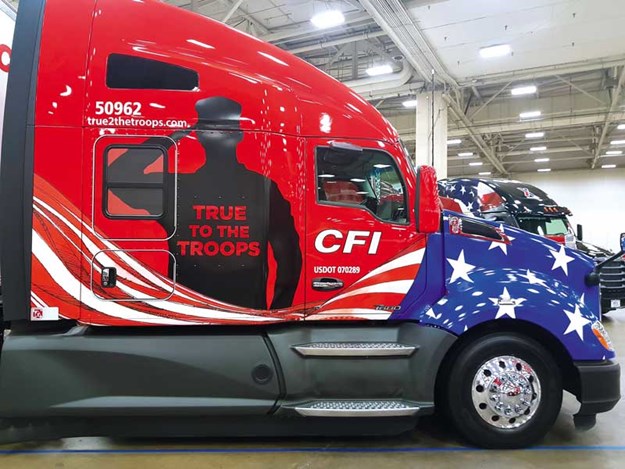 This needs to be a combined approach and discussed and communicated well with the employee, otherwise, confusion could cause the employee to think that they are performing inadequately.
I believe you can teach an old dog new tricks. If you approach the discussion in an open and honest way, you will often find that an employee may know a better way to do something but has only carried on doing it the old way because that's what they have been told to do.
Upskilling your staff shows that you care about them and your company will benefit from the increased production. Often, companies that have good employee development programmes do not have a high staff turnover. In the long term, you may develop a stronger workforce.
At the NZ Trucking Association, we have introduced a staff development programme where we include our staff in conferences and shows and encourage collaboration with like-minded trucking associations worldwide. Recently, the team attended the Great American Trucking Show in Dallas, Texas.
Our team organised the Trucking Industry Show in Christchurch and have grown this into New Zealand's biggest truck show. To keep it fresh and make the shows bigger and better, the organisers also need to grow and get inspiration.
It is also important to reward your staff.  If your team is like ours and they work a lot outside office hours, it is great to be able to recognise and thank them for this. Stepping out of the office has been a positive and exhilarating experience for the team. It has let them focus on the purpose of the trip without the interruptions they normally get at the office. Great ideas and new contacts have surfaced and loads of planning has already been done for the next show in 2020.
The Great American Trucking Show
Highlights from The Great American Trucking Show included the show trucks, polished with pride, with each having an amazing story. This gave the team an idea to include a dedicated area for show trucks that are just a little bit different or famous in some way. This will be a spectacle and will add another dimension to the Christchurch show. We are also hoping to get some trucks from overseas if a sponsor can be found.
In the US, they had a pavilion on truck driver health. This was great for the team to see as they continue to develop the Safety MAN Road Safety Truck's healthy truck driver programme. The exhibitors and other US associations were generous in sharing the details of their programmes, which has been a huge asset to our association.
At the health pavilion, medical professionals were offering blood pressure, diabetes, and also kidney tests. The team sat through some of the presentations and it appears that the industry in the US is most worried about diabetes among their drivers.
Their messages were graphic, showing photos of truck drivers with amputated feet and legs. They had nurses there to help people understand how to test themselves, take medication correctly, and make sure that they understood the implications if they don't check themselves regularly.
The other big pavilion was a dedicated careers section. It appears there's a huge driver shortage in the US and they have the same issues as us—trying to attract young people into the industry. Many companies have programmes to attract ex-military and offer packages that include trucks with special military graphics as a way of thanking them for their service.
In the short five-day trip, the team learnt and experienced more than they ever could back home. They collaborated and formed relationships with American Trucking Associations to share ideas, information, and research. Of course, there were trucks and some of them were real beauties.
The TMC Trailers Trucking Industry Show has now confirmed the date for 2020—20 and 21 March, with Friday being the Trade Day and Saturday being the public open day, show and shine, and industry dinner.
This show will be epic and we now have a lot of interest from overseas. It is fast becoming not only the premium trucking industry show in New Zealand but also an international show. Keep your eye out for more details and follow the Facebook page @truckingindustryshow. 
If you are not a member of the New Zealand Trucking Association, join today, as this will ensure you are not only the first to know about events and community activities but you will also get the support of the association. Our goal is to help make your business profitable and sustainable.
Keep up to date in the industry by signing up to Deals on Wheels' free newsletter or liking us on Facebook.