Comment: Wastney debacle a regulatory failure
---
RTF discusses the recently forced revocation of certification for more than 600 drawbars and drawbeams in the upper South Island
The forced revocation of certification for more than 600 drawbars and drawbeams previously certified by Peter Wastney Engineering has been disappointing for a large number of operators in the upper South Island.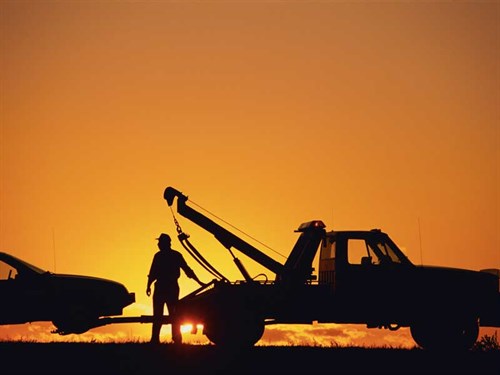 Firstly, let me acknowledge that NZ Transport Agency (NZTA) is now doing all they can to assist operators with replacement and recertification of their towing connections, which is a welcome response. However, the regulator would be the first to admit that it should never have come to this.
The fact is that some operators have been forced to park up a large part of their carrying capability for a number of weeks, which obviously has a significant impact on their business. Margins for operators are tight, and it is likely that the temporary loss of their vehicles is providing a major financial headache. Of course, this kind of interruption also has a flow-on effect to other parts of the economy, particularly farmers and meat processors relying on stock transport.
RTF is concerned that NZTA's accreditation, auditing, and certification processes were again found to be badly lacking. How did so many towing connections get certified over such a long period of time without the proper regulatory oversight?
I would have thought that after the fraud exposed in the driver licensing system in 2016 that NZTA would have prioritised its regulatory and auditing responsibilities, but clearly, there are still massive gaps in their processes.
RTF has been working closely with NZTA to find the best possible solution for the operators affected and NZTA has followed through on this proactive approach and has helped operators arrange recertification and provided compensation for recertification and replacement costs.
RTF and our member associations are also giving serious consideration to legal avenues that may be available for the recovery of 'loss of business' costs, which for some operators could be substantial.
The initial advice we have received is that it's a pretty high bar for success, but we believe it is worth investigating further in order to be satisfied that we have taken it as far as we can. I therefore encourage affected transport operators to keep an accurate record of any commercial impact incurred by the Wastney certification revocation.
RTF Conference 2018, Dunedin
Finally, and on a more positive note, let me remind you that the RTF Conference is heading down to Dunedin this year—the first time we have been there since 2005.
It is exciting to hold a conference in the deep south again, and we are fortunate to host the event at the fantastic Forsyth Barr Stadium.The conference, which will run on Wednesday, 26 September and Thursday, 27 September, is being arranged to include a diverse programme of speakers, such as economist Cameron Bagrie and Otago sports icon Paul Allison, while also addressing a number of key issues facing our industry.
The final of the 2018 New Zealand Truck Driving Championship will be held inside the stadium the day before the conference formally begins, and the Road Transport Industry Awards Dinner will be in the Dunedin Town Hall on the Wednesday night.
We are running the conference right up against the Road Transport Hall of Fame Dinner, which will be held in Invercargill on the evening of Friday, 28 September, to give people the opportunity to carry on further south after our conference wraps up. We have organised a bus service from Dunedin to Invercargill and back for those who want to attend both events.
Finally, a partner's programme has been put together that will involve a half-day sightseeing tour around Dunedin and a full-day tour of the Otago Peninsular.
For online registration and details on accommodation options, draft programme sponsorship packages, transport, and the partner's programme, check out the conference website rtfconference.co.nz. 
Keep up to date in the industry by signing up to Deals on Wheels' free newsletter or liking us on Facebook.