Comment: New government must deal with late payers
---
RTF urges the new government to bring about a change in law to protect small business dealing with multinationals
There were some encouraging early signs that the new Government was willing to do something about the issue of late payments, which should have been great news for many road transport operators.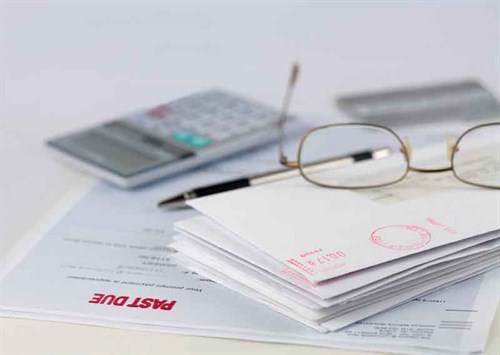 However, since initial positive comments from Small Business Minister Stuart Nash, there has been absolutely no further evidence of action.
As most people will now be aware, a number of large corporates, particularly in the primary production sector, have over the last couple of years moved towards payment terms of 60 to 90 days or longer.
This is a worldwide trend that relies on the fact that certain large companies that dominate the marketplace are able to leverage off their size and bully suppliers and other small businesses from having any other choice but to accept the new terms.
These big companies are effectively using their suppliers and contractors as a cheap form of finance, which is extremely cynical accounting and stressful for the small businesses involved.
At the end of the day, delayed payment terms is simply corporate bullying and needs to be dealt with. Small businesses in the transport sector and other industries are not cashed up and exist from payment to payment. It is critical that they are paid for their services within a reasonable time frame.
The Road Transport Forum has been aware of the delayed payments situation since 2016 and has lobbied both Government parties and the Opposition for a change in the law to protect small businesses who deal with big multinationals.
Road Transport's legislative proposal
We commissioned legal advice last year to find a simple legislative solution. Our legislative proposal is based on the unfair contract term provisions that already exist in the Fair Trading Act.
By extending provisions that currently exist to protect consumers in consumer-based contracts to business-to-business contracts, large companies would be unable to force small businesses into unfair contract terms.
The good thing is that there is already precedent for extending these provisions in the Fair Trading Act to businesses as well. During the term of the last National Government, the Act's provisions were extended to protect sub-contractors in the building industry when construction companies went under.
Our proposal also includes a further legislative provision to allow businesses and individuals to ask a court for a declaration on whether a contract term is unfair.
I was initially hopeful that this Government was on the case when earlier in the year Nash stated his disappointment at Fonterra for not reviewing the tougher payment terms it introduced two years ago. He also said that he had asked officials to closely watch the progress being made in Australia to speed up the payment of invoices and create a "new payment culture".
"If it genuinely looks like [the Australian government] is changing the payment culture over there, then I will put a paper to my Cabinet colleagues to make some recommendations ... to see if we can replicate what they are doing," Nash told media at the time.
However, since then, no discernible progress has been made and Nash has gone very quiet. The Government must recognise that this is an important issue for many small businesses in provincial New Zealand. To leave them basically defenceless against big multinationals is not a reasonable solution.
RTF will not let the matter rest and is hopeful of making progress with Nash and his officials on these proposals as soon as possible. This Government has talked up a big game on a number of fronts, but talk is cheap, and it's now time for the rubber to hit the road.
Keep up to date in the industry by signing up to Deals on Wheels' free newsletter or liking us on Facebook.