Getting your business out of debt
---
When running a small business or operating as an owner-driver, we often take on a lot of debt to finance our business ventures.
In an ideal world, we would come up with the capital ourselves instead of borrowing, but for the majority of us, this isn't the case. A business loan, line of credit, or credit card can be a great asset to your business and can be used to purchase assets, hire new employees, or fund growth. But if you take on too much debt at once, or have your income cut unexpectedly, you can find yourself in trouble, especially when you are unable to make ends meet or maintain a positive cash flow. While it may not be possible to salvage all businesses, there are some steps you can take to reduce your debt and increase your debt repayments: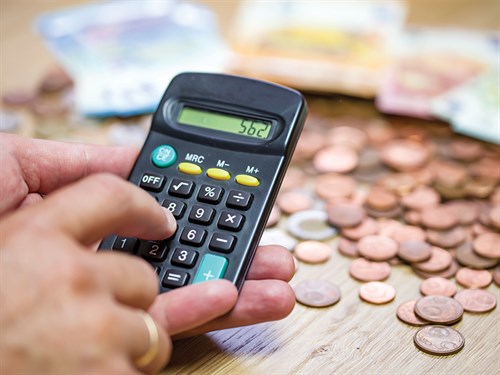 Review your financial position
Take some time out to sit down and review your current financial situation and prepare a simple Statement of Position. This should include all aspects of your business and personal income, expenses, assets, and liabilities. From here, you should be able to identify your true position and work out a plan to move in the right direction.
Seek professional advice
Talk to your financial advisor/accountant. Do you have a trusted business mentor?
Give NZ Trucking Association a call. We regularly review transport businesses on behalf of our members and can provide good advice based on our industry knowledge.
Speak with your creditors
Let them know of your financial hardship and you may be able to negotiate better payment terms. If they are unwilling to lower your repayments, try to negotiate a payment plan. You need to let them know that you will be able to pay them faster if they're willing to be more lenient on their terms. Another option is loan consolidation. If you have several loans, you may be able to consolidate them into one, longer-term easier-to-pay package.
Review your debt structure
Is your personal and business debt structured in the most cost-effective manner? All your loans need to be reviewed to make sure that they are appropriate. Check out the interest costs, the terms, and the payment structures. Interest rates are currently at historically low levels.
Restructuring your loans could well be a worthwhile exercise that could save you thousands of dollars over the term of your loans. If things are tough, you may be able to negotiate an interest-only facility as a short-term measure until you are in a better position.
What are your business goals?
It's time for you to put everything on the table and prioritise your goals, big and small. Look at where you want to be in six to 12 months, three years, or even five years. Everyone has different goals, which should be reviewed and renegotiated. Everything is open to being challenged and put on hold if necessary.
Understand your true costs
Many transport businesses have never fully reviewed their true operating costs to understand if they are working profitably or not. Many transport operators are what's called 'Price Takers' i.e. they just accept the rate being offered without understanding their own operating costs.
If you are not sure of how to work out your true business costs, then give us a call on 0800 338 338. NZ Trucking Association can put your business costs through their industry recognised cost model facility. Our cost model is benchmarked against similar businesses to yours and can arm you with the knowledge to be successful.
Positive cash flow
This means you need to invoice and collect for every job you do. You need to know where your money is coming from, making sure that you are being paid regularly and on time.
Make sure your customers are paying on time. If you have clients who are regularly late with their payments, then cut them loose and let someone else do their work, as you are not making any money out of them, especially with the tight margins the transport industry is working under.
Review productivity
How productive are your employees? Many transport businesses are now installing modern GPS systems that track driver behaviour. With correct training and monitoring, businesses can see significant benefits, including improved safety and compliance outcomes with a reduction in overspeed occurrences, harsh braking and cornering, reduced fuel consumption, repairs and maintenance, and tyre life. Driver schedules can be monitored in real time, enabling better productivity. Comparisons between drivers on similar tasks are also easier. As an association, we can steer you in the direction of reputable service providers, who deliver on their promises.
Review all income sources
Are there ways to create any extra income? Look for opportunities to add value to the work you are doing for your existing customer base. Instead of dumping a load of gravel in the customer's yard, talk to them to see what their intentions are. If they are spreading it down a farm track, offer to do it for them at the time of delivery. This will save them time and give you an opportunity to get a higher rate for the work.
The same applies if you are delivering a couple of pallets to a store. They may be happy to pay a higher rate to have it broken down and wheeled into a storeroom. Look
for similar ways to backload product for existing customers.
Cut your costs
While you may be spending money only on things you deem to be worthwhile, in order for your business to survive, you need to be quite ruthless in cutting costs. Sometimes it's better to focus on the larger costs rather than the smaller ones, as it can be much more effective. Can you find a cheaper place to rent or use an older or smaller vehicle? Selling off assets may be another option. You could even sell assets to pay down debt and then purchase them again on a lease, which gives you more time to pay. While some of these decisions may be difficult to make and may cost more in the long run, extra cash in the pocket can make a real dent in debt.
If you are not already enjoying substantial discounts on business expenses, including fuel, tyres, and insurance, then call NZ Trucking Association, as our members enjoy substantial cost savings due to our collective purchasing power.
Regularly review your position
Now that you are back on track, don't be complacent. You need to review your financial position regularly to make sure you are not joining the list of businesses that didn't make it in the long term. Waiting until your accountant has completed your annual tax return is not the time to find out that you are not financially viable.
Keep up to date in the industry by signing up to Deals on Wheels' free newsletter or liking us on Facebook.