Old school trucks: Northern Southland Transport Holdings
---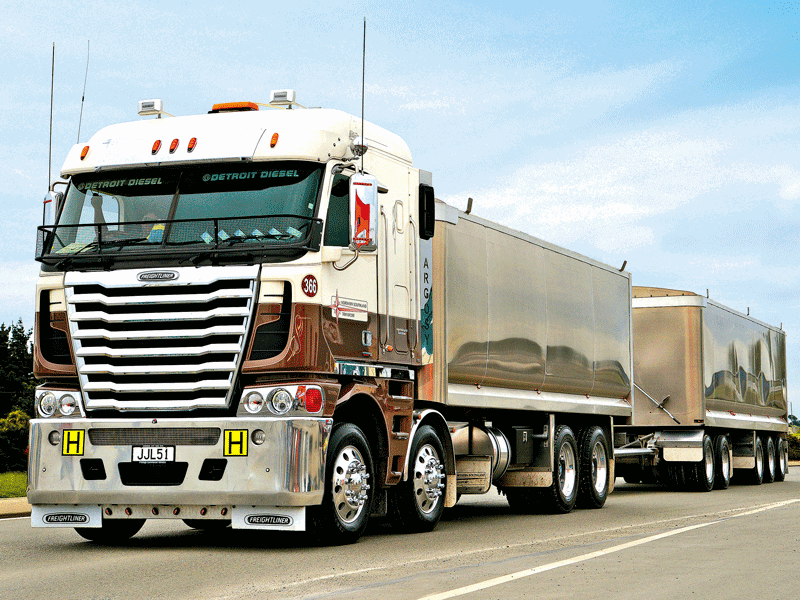 Freightliner's have also been among the latest purchases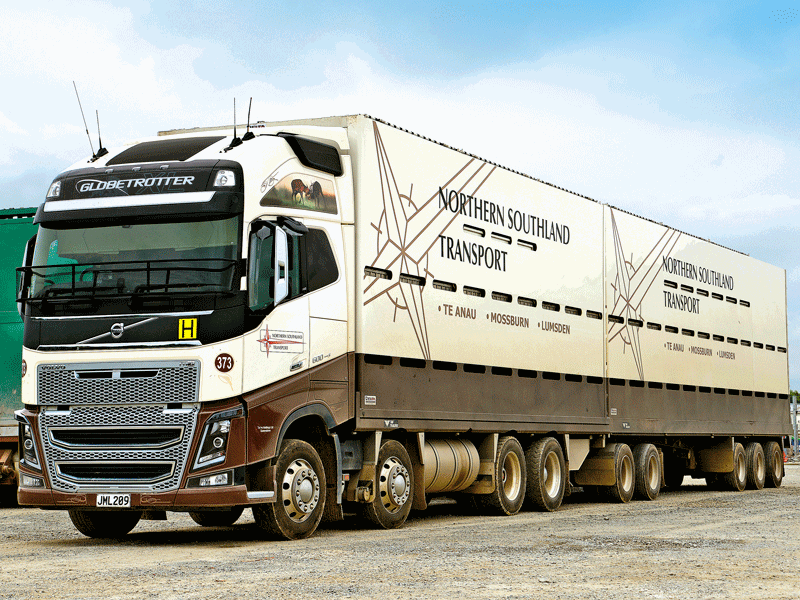 There have however been some recent additions from the Volvo stable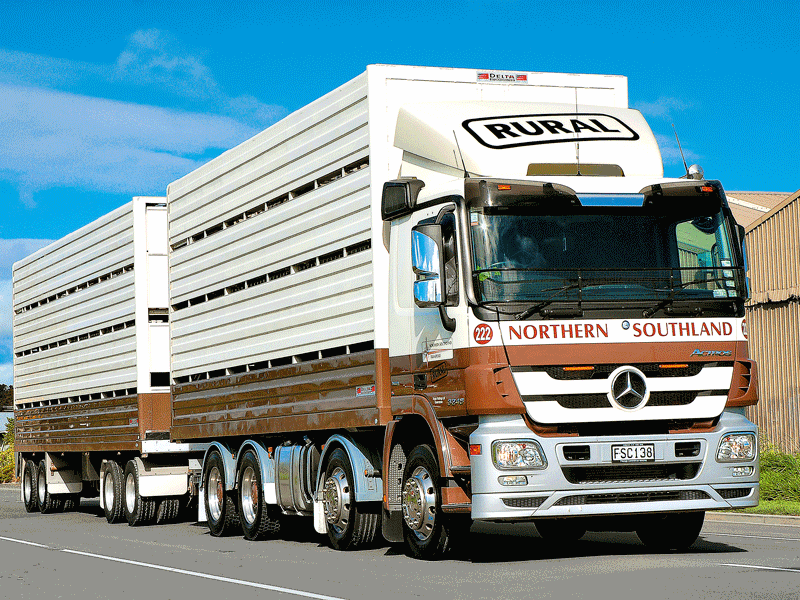 The Mercedes-Benz brand still has a large prominence within the NSTH fleet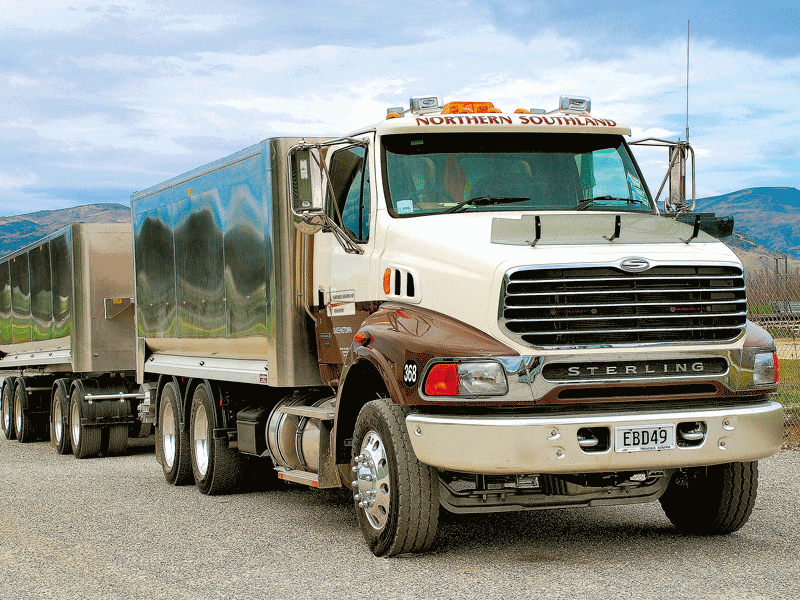 One of a trio of bulk tipper Sterlings were added to the fleet in 2007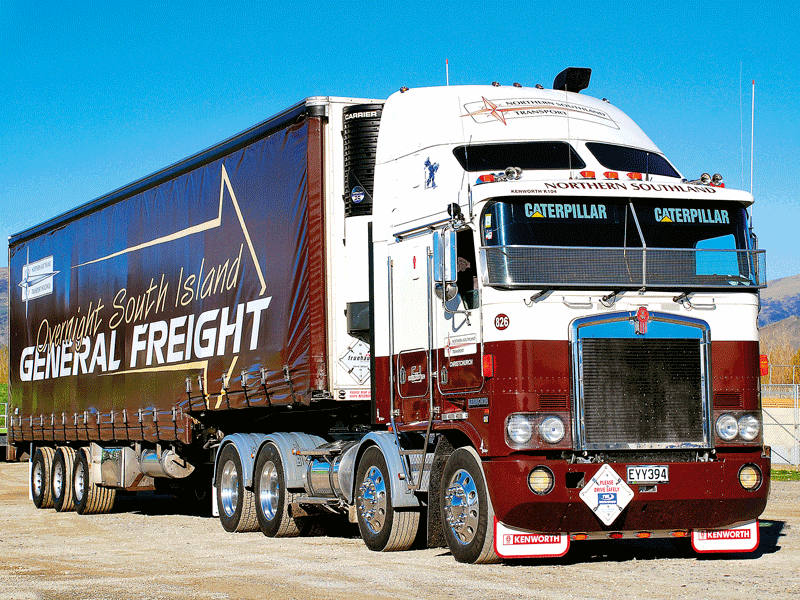 Cromwell-based C J Haulage contacted this Kenworth Aerodyne for a short time before the frieght division was sold to Toll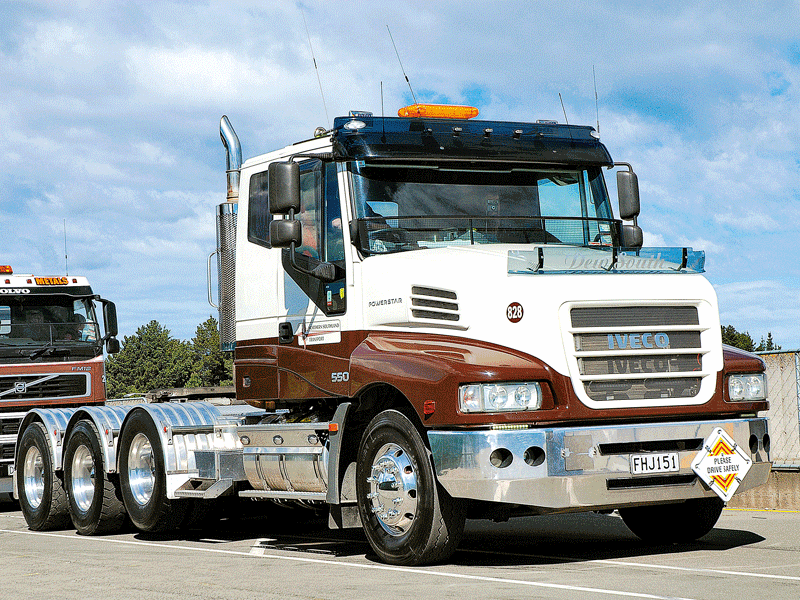 This rare tag axle Iveco PowerStar was contracted to NSTH out of Christchurch by the late Dave Burgess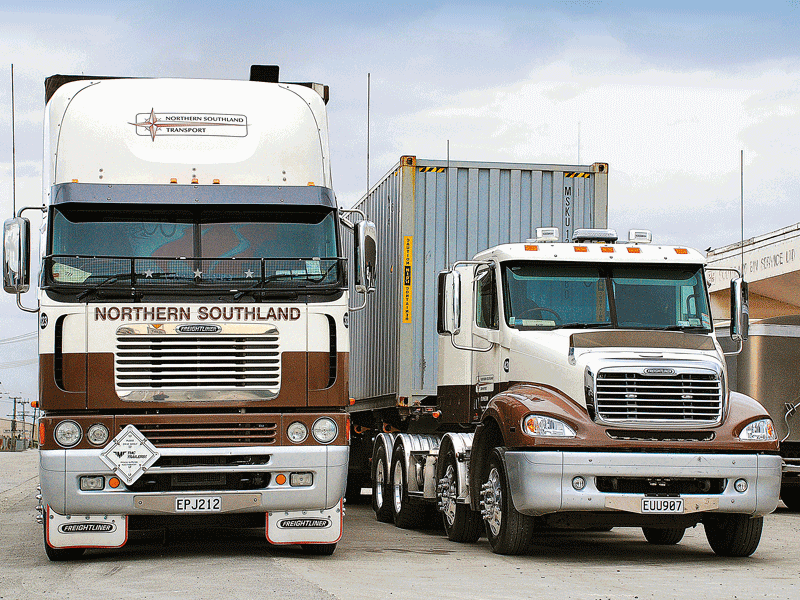 The mid-2000's saw many Freightliner trucks enter the fleet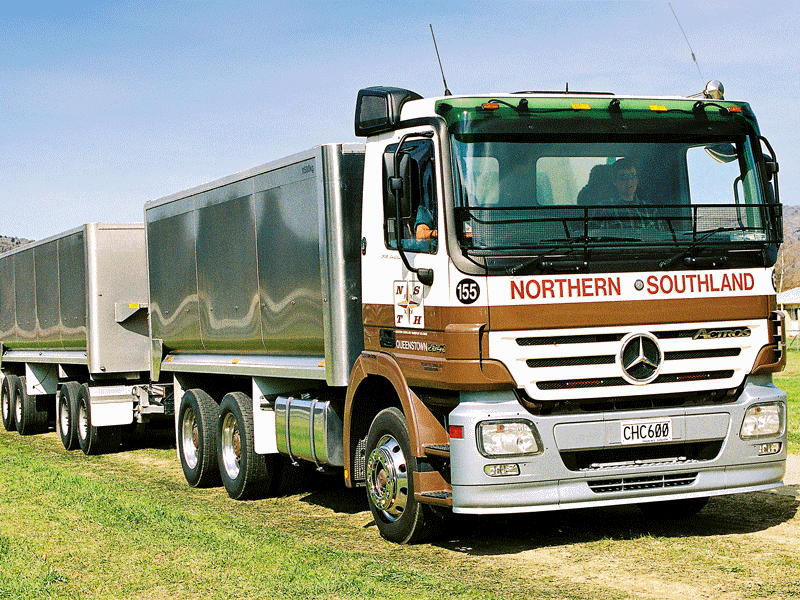 A spotless 2646 Actros on bulk duties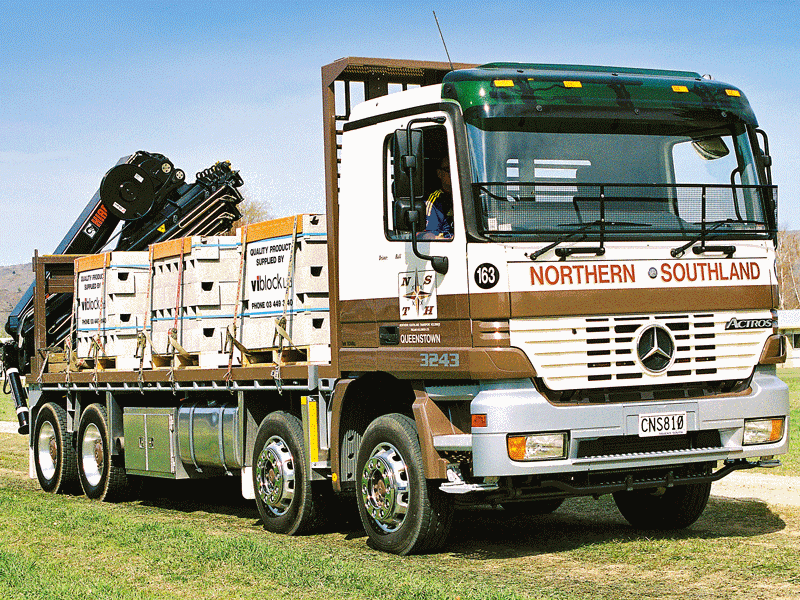 A 3243 Merc crane truck, which was based in Queenstown at the time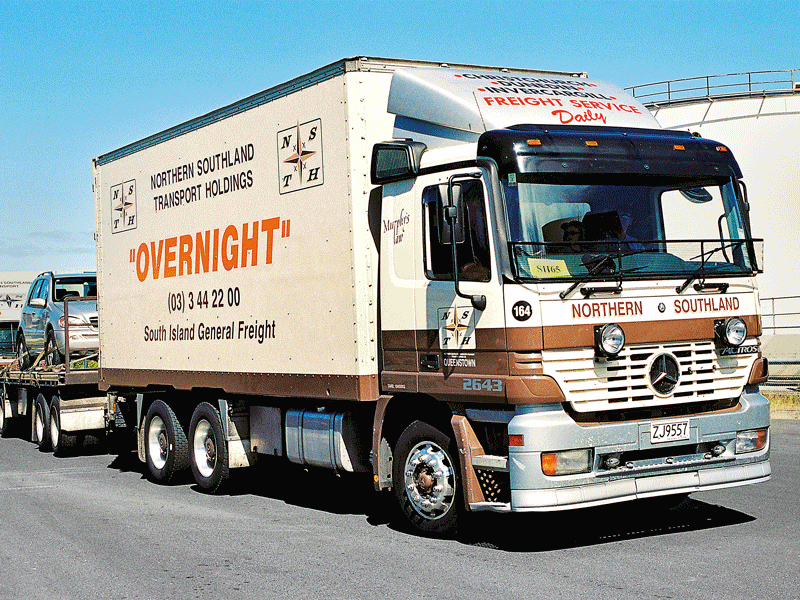 Murphy's Law was one of the first of the new Actros models to enter the fleet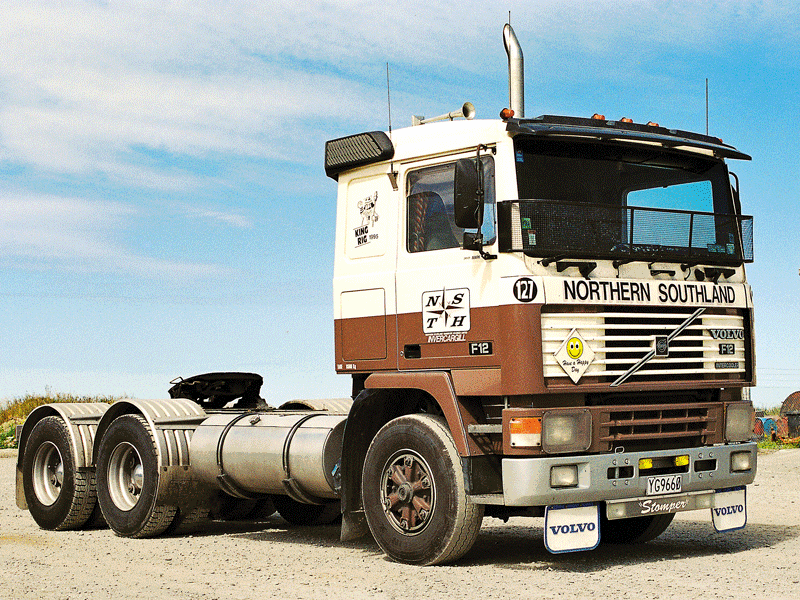 An Invercargill-based F12 Volvo tractor unit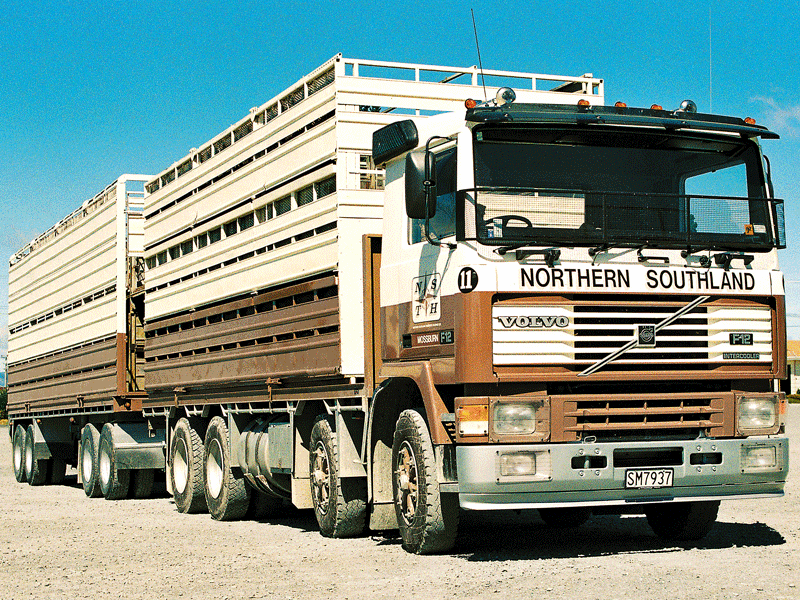 The Volvo brand often found its way into the NSTH livery. This Mossburn F12 was on livestock duties when pictured back in the mid-90s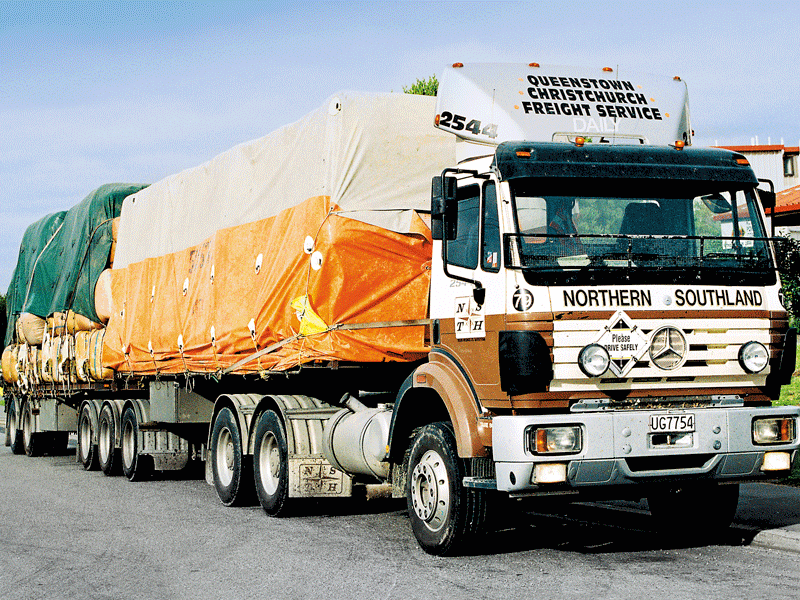 A later model 2644 Merc with a flat deck load of mixed freight on-board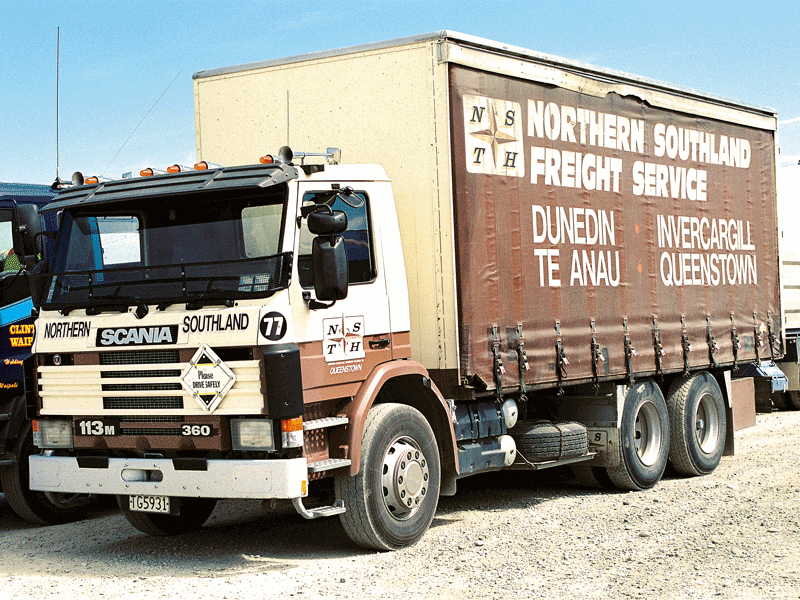 A rare Scania in the fleet, this 113m model ran as freight truck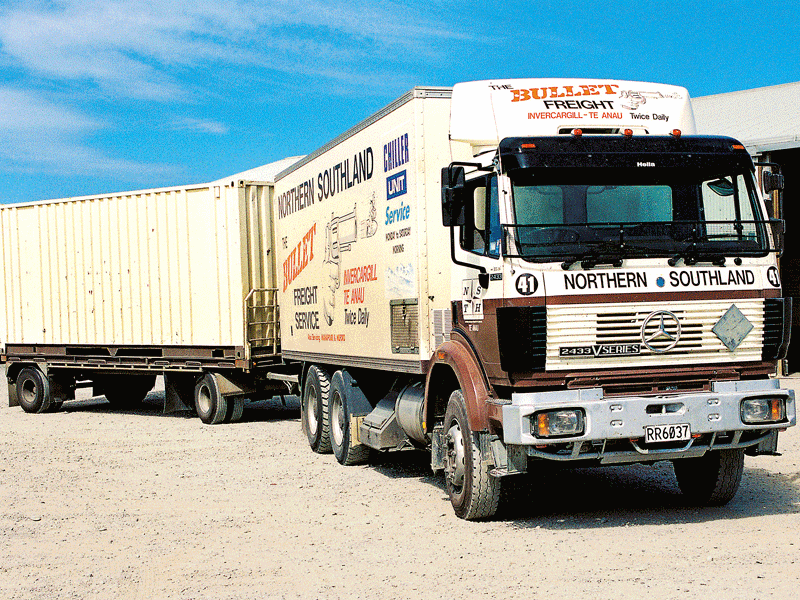 The Bullet Freight Service saw this Merc 2433 run between Invercargill and Te Anau twice daily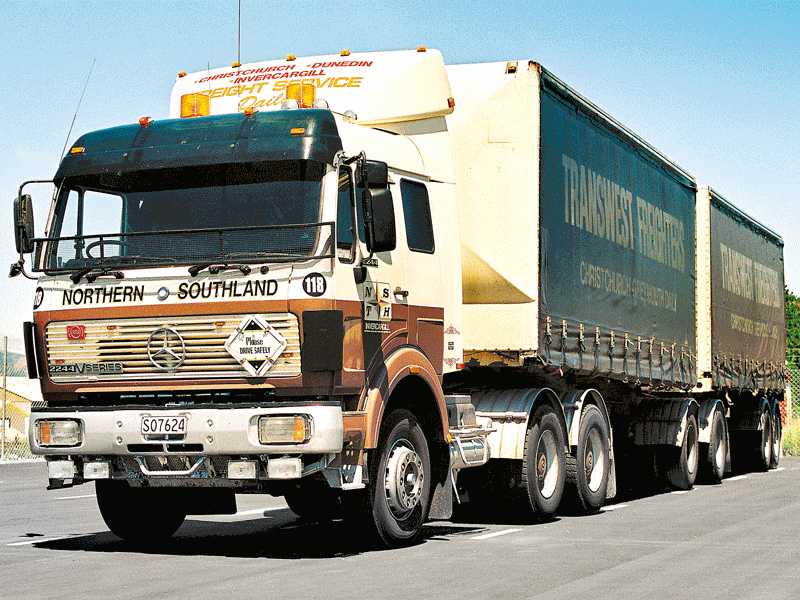 This 2244 'Powerliner' was a second-hand purchase and was based in Christchurch at the time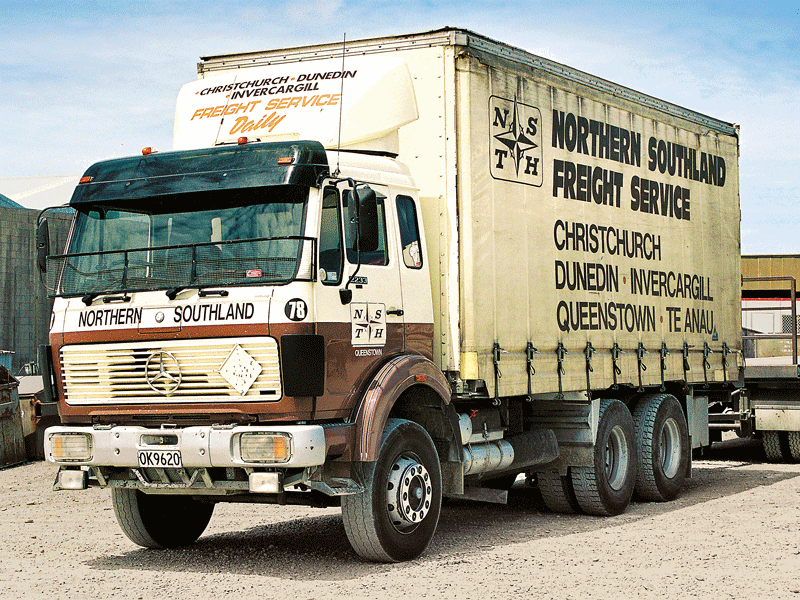 A Queenstown-based freight 2233 model Mercedes freight truck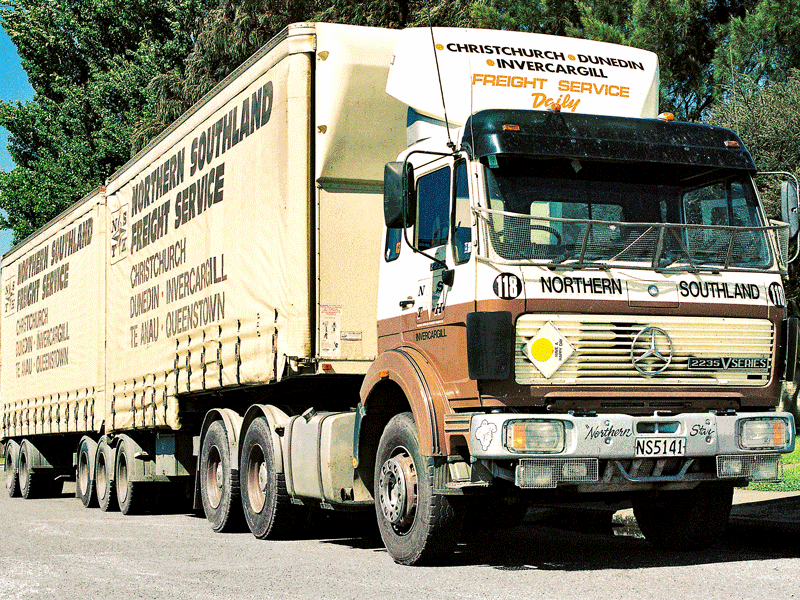 Mercedes-Benz trucks have long been synonymous with the NTSH livery. Northern Star was a typical example back in the 80s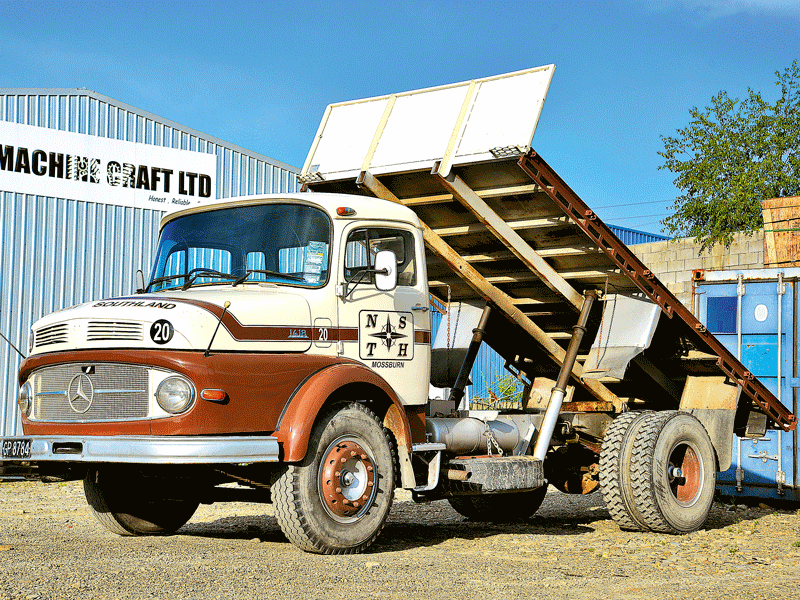 A beautifully restored Mercedes 1418 looking exactly how a NSTH fleet truck would have looked in the 60s

Check out Northern Southland Transport Holdings old-school trucks
One of the Trojan Holdings group of companies, Northern Southland Transport (NTSH) have long favoured one brand of truck, and to say that Mercedes-Benz trucks have had a major influence in the fleet over the years is a huge understatement. The first of the Mercedes-Benz trucks, the renowned snub-nosed 1418's joined the fleet more than 50 years ago, and the brand has remained the most prominent in the fleet to this day. Throughout the 70s and early 80s, the work was largely rural-based with the company specialising livestock and fertiliser cartage and spreading. 
This was to change somewhat in the mid-80s with the deregulation of the road transport industry and general freight cartage steadily increased to the point where that line of work became the mainstay of the company. Although the roots of NSTH were in the deep south, Christchurch actually became the general freight hub for the entire South Island. By the mid-2000s, NSTH was a major player in the general freight game in the South Island, however, a significant change occurred in 2011 when the general freight division was sold to Toll Holdings. The remaining divisions were retained by NSTH and geographically, at least, the company remained operating out of its areas of origin with depots in Cromwell, Queenstown, Lumsden, Mossburn, Te Anau, and Invercargill.
Mercedes-Benz trucks still rule the roost in the fleet, with Sterlings, Freightliners, Volvos, and some Japanese brands making up the remainder. The two-tone livery has largely remained unchanged for many decades and even with the sale of the general freight division, NSTH is still a regular sight on South Island roads. 
Keep up to date in the industry by signing up to Deals on Wheels' free newsletter or liking us on Facebook.