Fitting a camera and tyre pressure monitoring system
---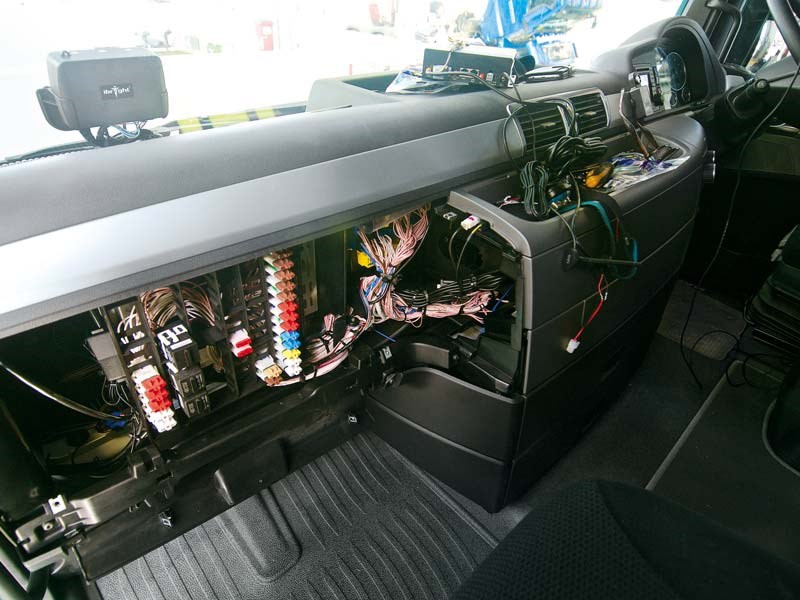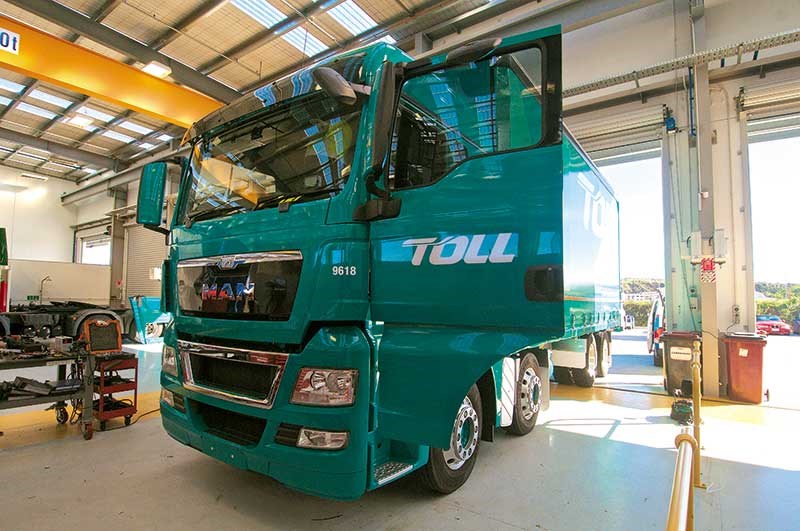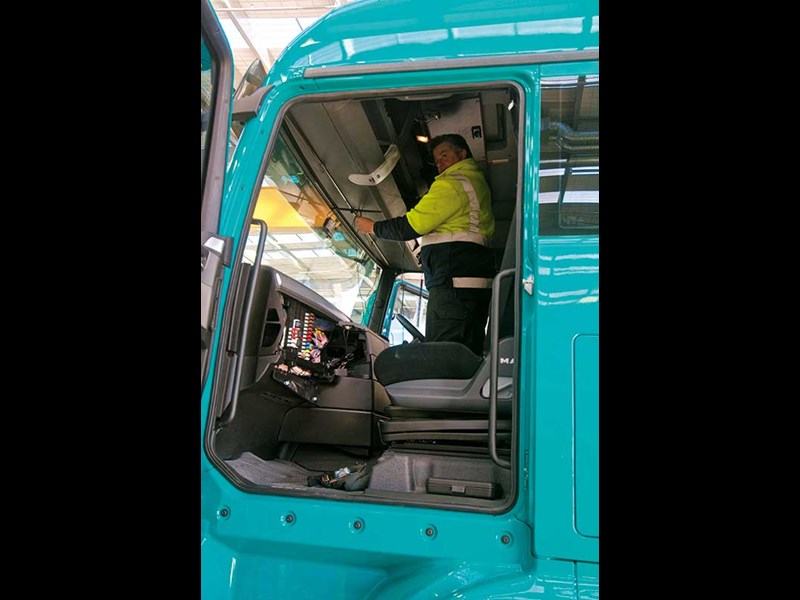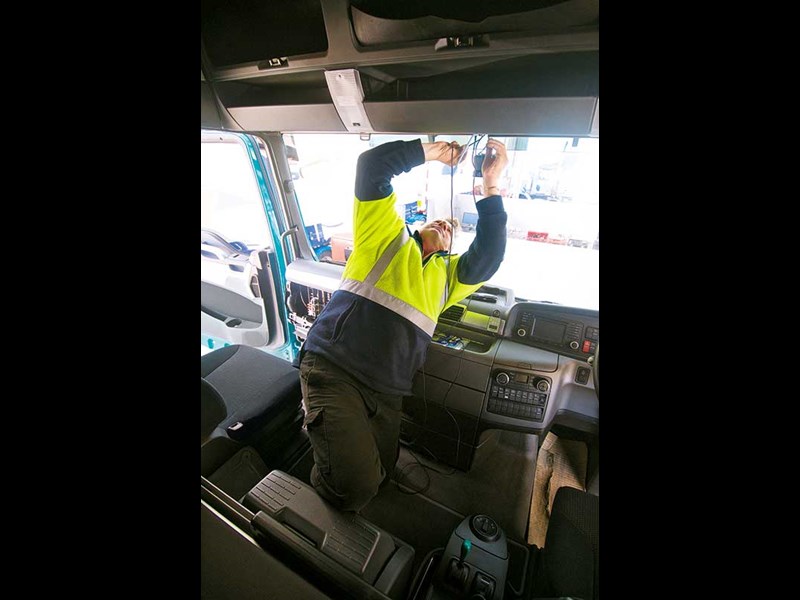 The Ed went along to see what work is required to fit a camera and tyre pressure monitoring system into a new truck.
Penske Commercial Vehicles in Manukau, Auckland was the destination for our latest visit, as we called in to check on progress for the in-vehicle camera and Tire Angel tyre pressure monitoring package that was being fitted into a new MAN 8x4 curtainsider which is just about ready to hit the tarmac.
Understandably, once a new rig starts working, there is little time to take it off the road for the addition of extra equipment like what is being fitted today, so registered installer Paul O'Connor of Pro Install Auto has a small window of opportunity get everything up and running before the truck gets handed over to someone else for the next part of its fit-out.
CarCam NZ Ltd is the provider of the hardware that will help the new truck work more efficiently and safer. Company director Andy Slater says that a lot of people have a misconception about the types of systems his company provides – especially when it comes to cameras.
"A recent case in Australia had a driver up on charges after a serious accident, but once the video footage was reviewed, the driver was immediately cleared of any wrong-doing," says Slater.
"This is just one small real example of how our systems can support drivers," he says.
No doubt, a situation like what Slater has just described is all too possible given the number of vehicles on the road these days and hard evidence can mean the difference between praise or admonishment for those people who require a drivers licence to keep their family fed.
Installation-wise, O'Connor says that the process, which takes place over a few hours, is fairly straightforward.
"These MAN trucks are quite easy to work on as they have a lot of space available," he says.
The camera which features a forward- and driver-facing lens gets mounted in the top centre of the windscreen and, along with the tyre monitoring system, is wired into a modem that is hidden from view within the cab of the truck. In this instance, O'Connor has room to place the small chocolate box-sized piece of hardware inside an overhead console without interfering too much with the useable space there.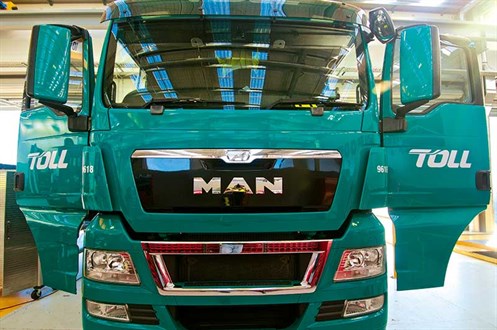 Another system being installed on the day of our visit is the CarCam-supplied Tire Angel tyre pressure monitoring system. This ingenious piece of kit wirelessly receives information from every truck tyre and continuously streams updates to a tablet or the driver's smartphone. This surely must be the answer to every fleet manager's prayers as tyre damage can be significantly minimised in what I understand is an economical running cost.
Sensors are fitted to each wheel. In the case of the truck we are looking at today, a sensor is secured inside each rim. While this requires each tyre to be removed to fit the sensor, Slater says they are less prone to damage than the external types which fit to the tyre air valves.
"We do use external sensors when customers are trialling a system, but then once a customer decides to go ahead and purchase, we fit internal sensors," says Slater.
"We should really just fit internals sensors as they always end up purchasing anyway."
But what I see as the biggest advantage of these systems is that all the data can be monitored in real time back at a company HQ. In the Tire Angel's case, this allows alerts to be set up to notify both the driver and HQ of any drop in tyre pressure; and in the camera's case, a despatcher can 'key' into it to get a real time view of where a truck is driving.
While this may seem intrusive to some drivers, I figure that if someone is worried about being watched then they usually have something to hide and probably should be looking for work elsewhere. And realistically, something is only going to be brought to a fleet manager's attention if an issue arises.
Even in this day and age, I do hear of companies that are dead-set against monitoring of any sort. In my opinion though, the drive for efficiency and road safety in the future will heavily feature systems like what CarCam is providing.
Keep up to date in the industry by signing up to Deals on Wheels' free newsletter or liking us on Facebook.