Hot stuff: restored Mack CF685 fire truck
---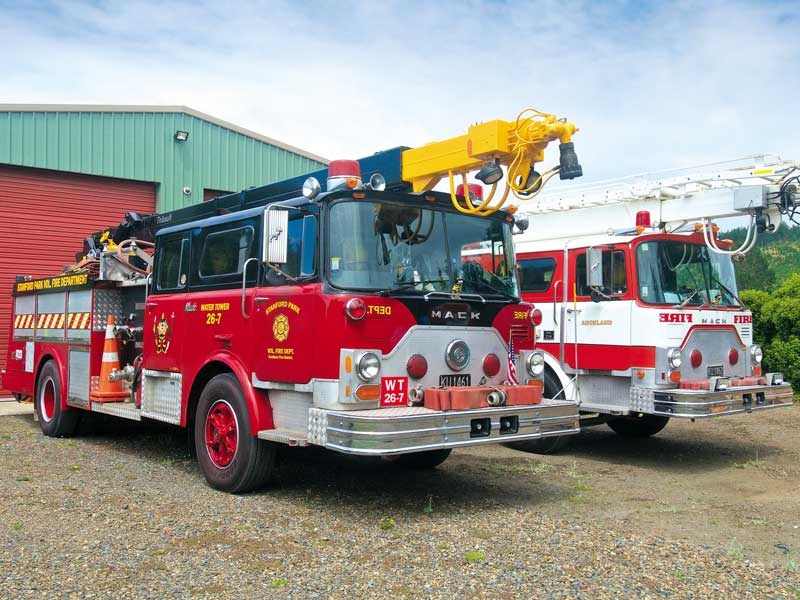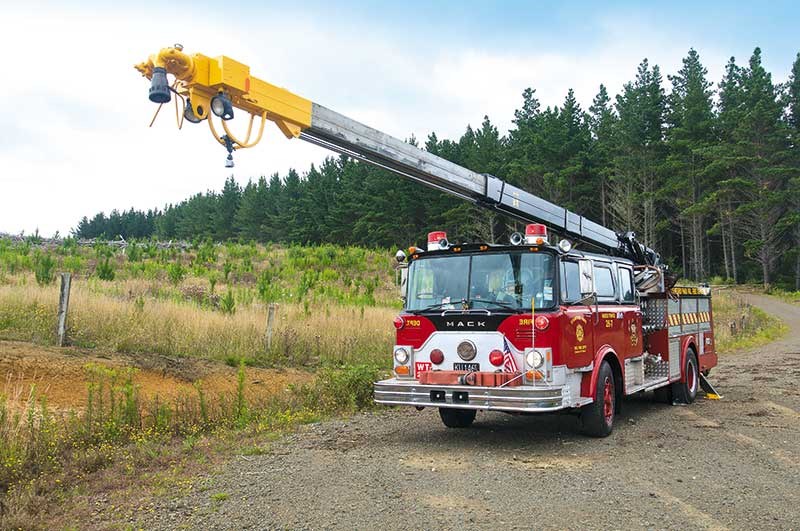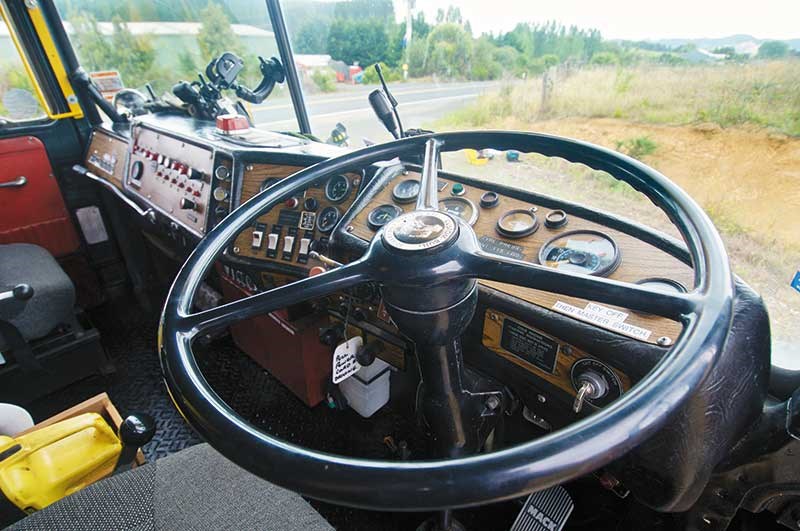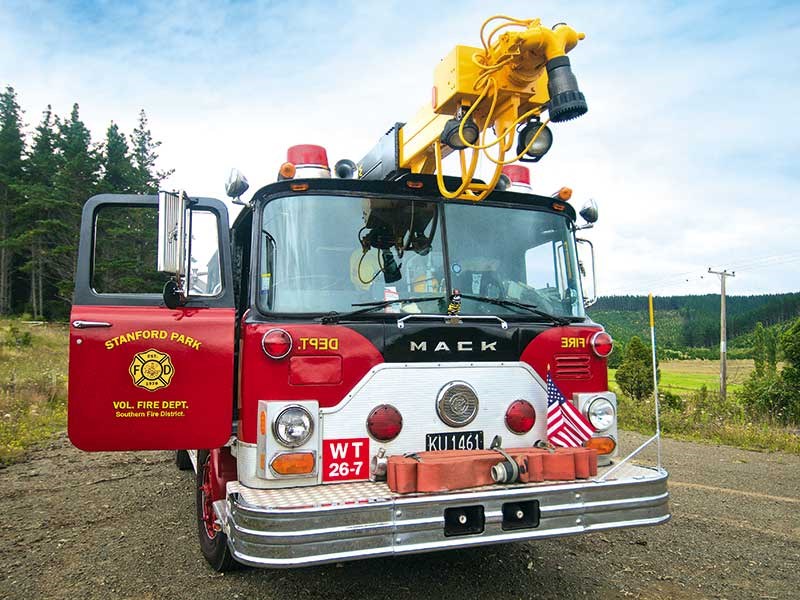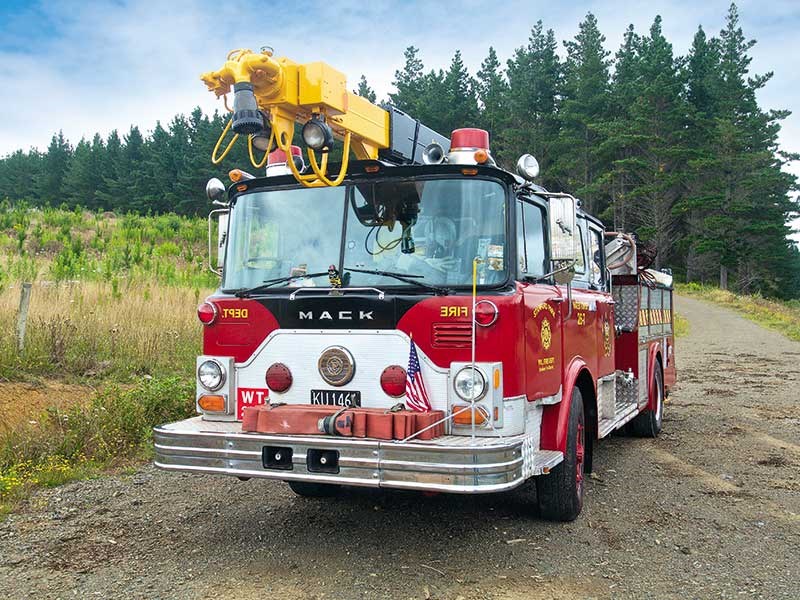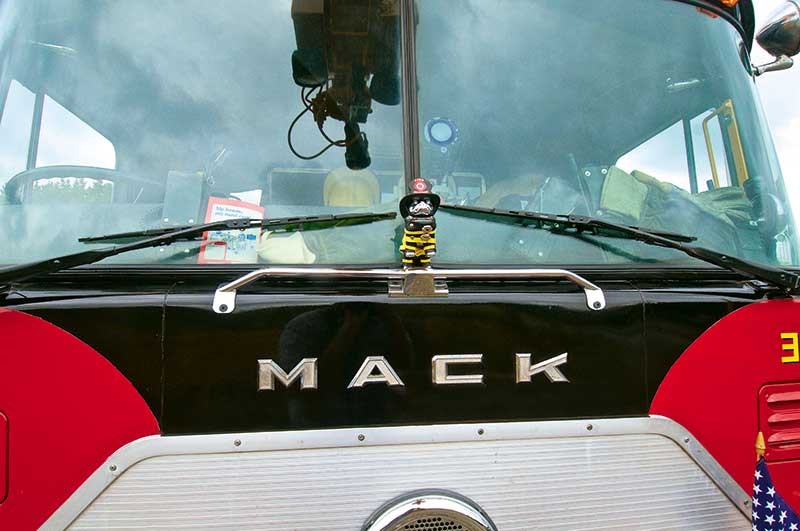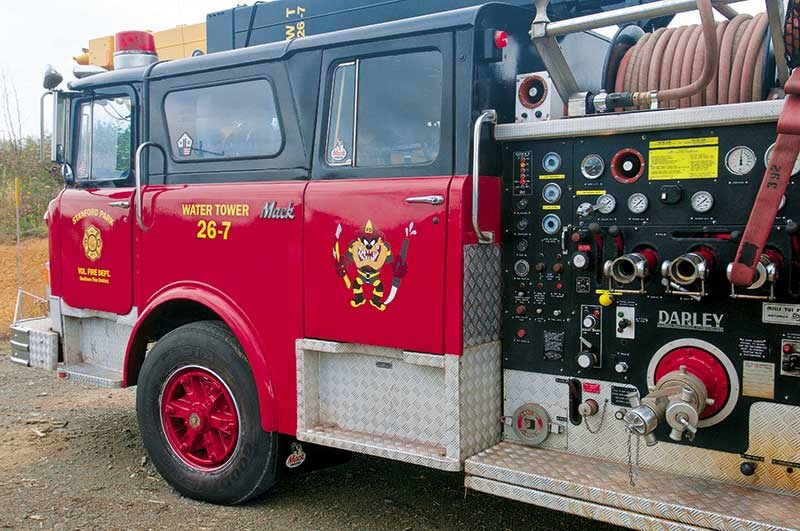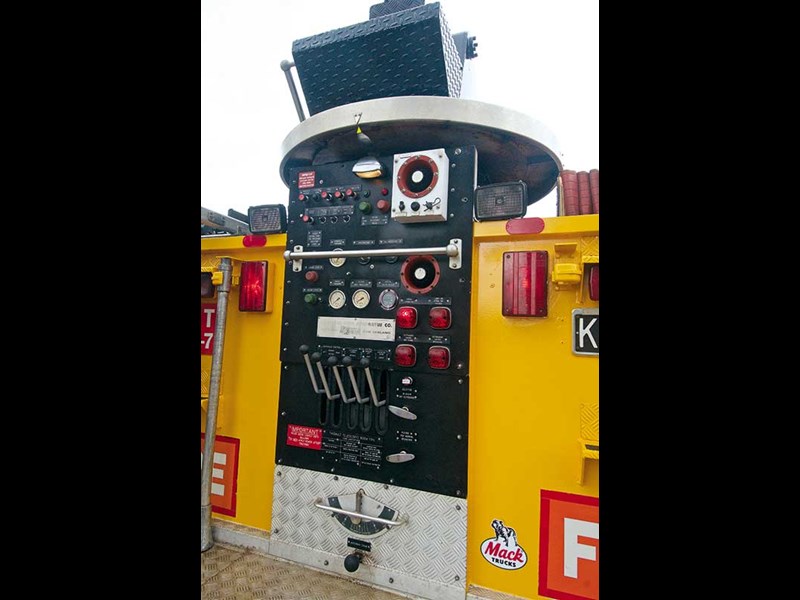 Check out this beautifully restored Mack CF685 fire truck…
A few years back in DOW 229, we featured an ex-NZFS (New Zealand Fire Service) Mack CF685 fire truck that was lovingly maintained by ex-firefighter Laurie Thompson. Since then an opportunity arose where Thompson could get his hands on another CF685 fire truck. Why have only one Mack when you can have two?
A quick history lesson: back in the early 80s, several brand-new 4x2 CF Mack cab and chassis were imported into New Zealand. These were then custom-made by Mills Tui in Rotorua into fire trucks. They each had an aerial attachment added for both rescues and the squirting of water onto fires. There were only two identical trucks made with 17-metre Thibault booms and these sister trucks were sent to the Auckland region.
Laurie Thompson's first CF685 was stationed at Remuera. This new second Mack started its working life at Takapuna, on Auckland's North Shore. It served the area for many years until sometime later, when it was to be driven down SH1 and became a front row appliance at the Hamilton Central Fire Station.
Many years later it was replaced with a newer vehicle and it was removed from the NZFS ownership and purchased by Auckland International Airport Ltd (AIAL), where it was primarily used as a training appliance. The boom was not utilised and it was only used as a pump, supplying water to hoses. Ironically, one AIAL fire fighter was ex NZFS, and his first station was Takapuna in 1986 when this truck was operational. He couldn't believe it when the same truck was purchased by the AIAL. It was like the return of an old friend.
Auckland Airport is located right next to seawater and, with the Mack parked outside, the natural elements started to take their toll at an accelerated pace. After some years, AIAL decided to decommission the rusting truck and depose of it. Thompson, who had always kept an eye on the NZFS Mack trucks, then approached AIAL with the idea of restoring it for future generations and the wise people at AIAL came on board. Thompson now had both unique Mack sister trucks.
Read the full article in issue #269 of Deals on Wheels magazine. Subscribe here.
Keep up to date in the industry by signing up to Deals on Wheels' free newsletter or liking us on Facebook.