R&R Malam trucks
---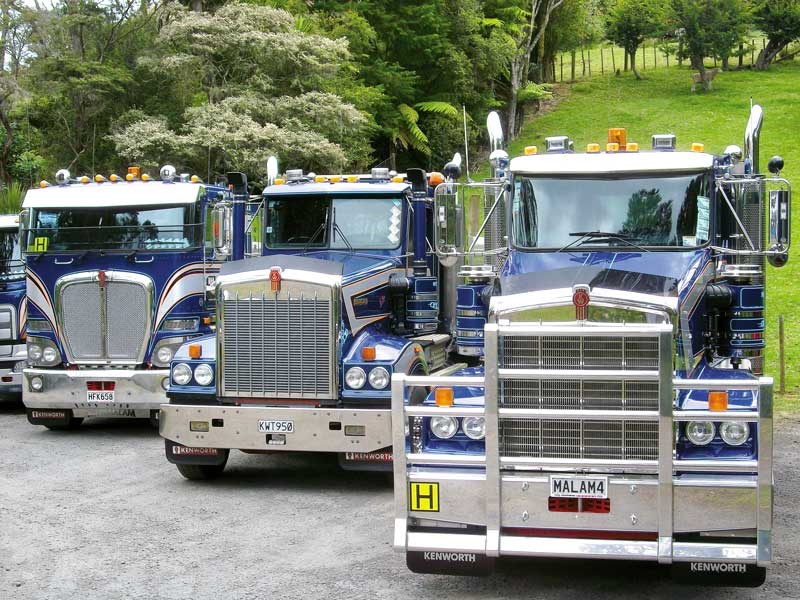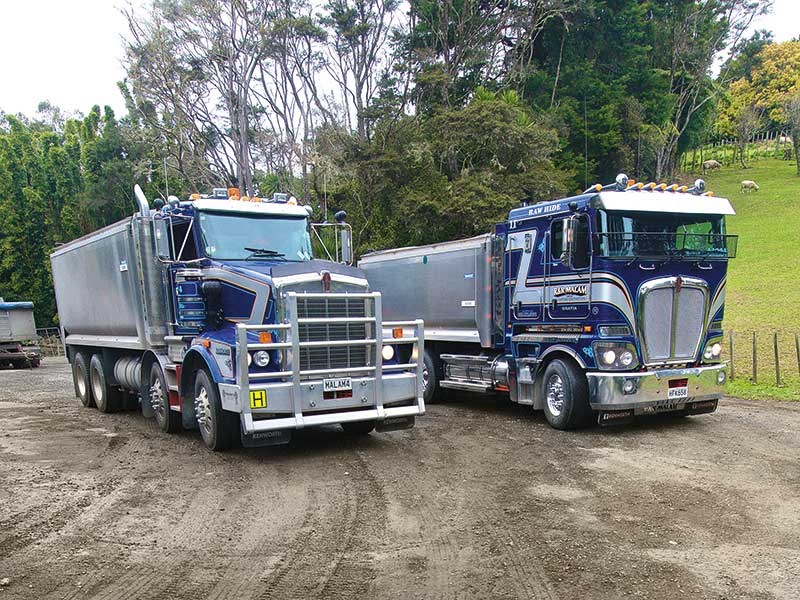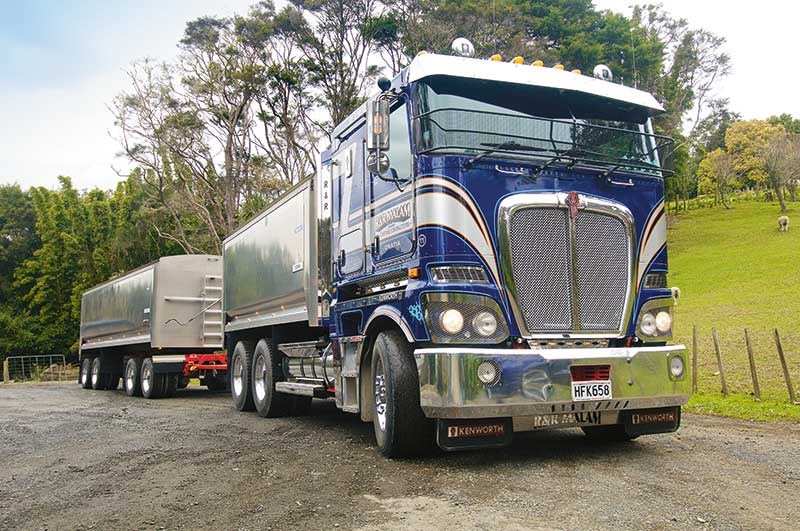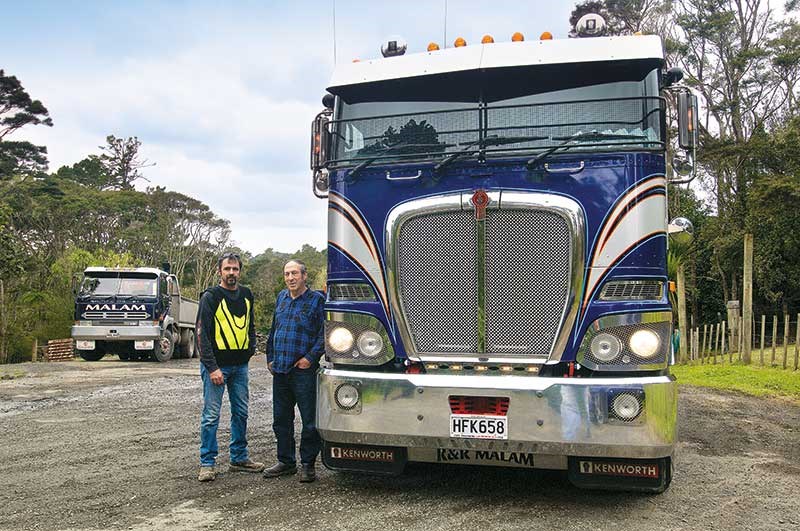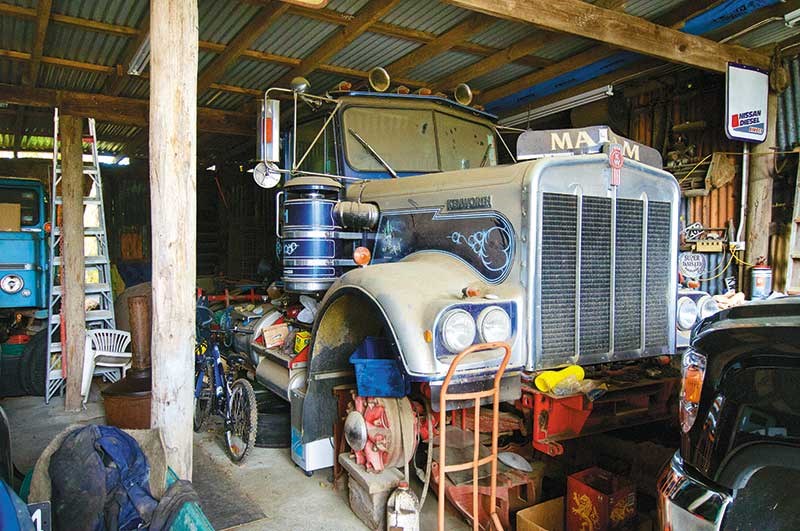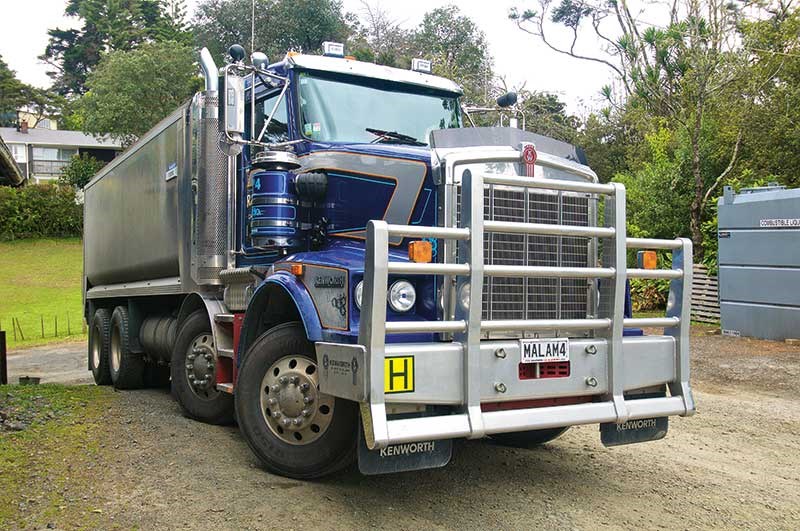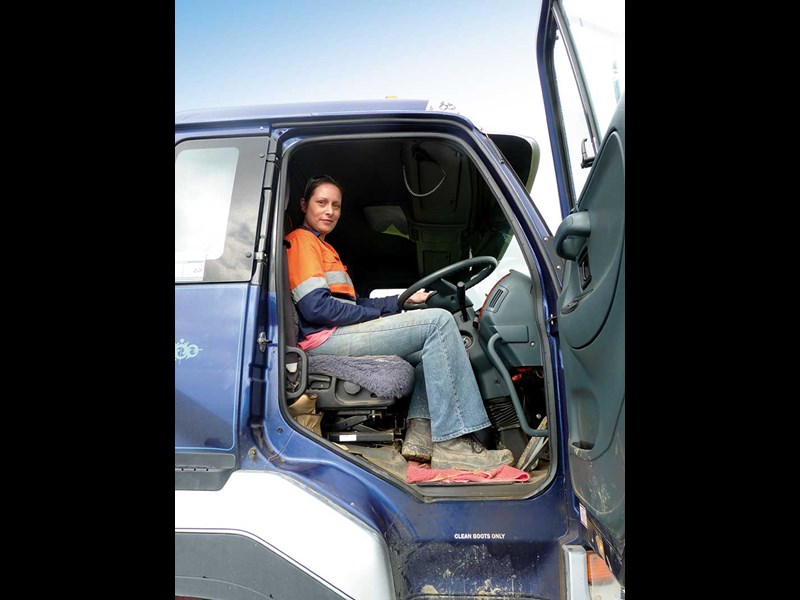 Driver Sonia Whitmore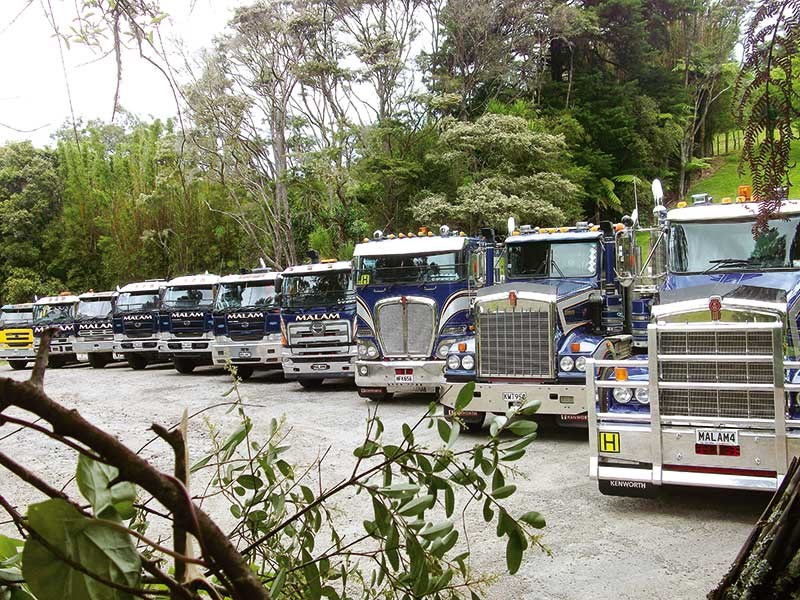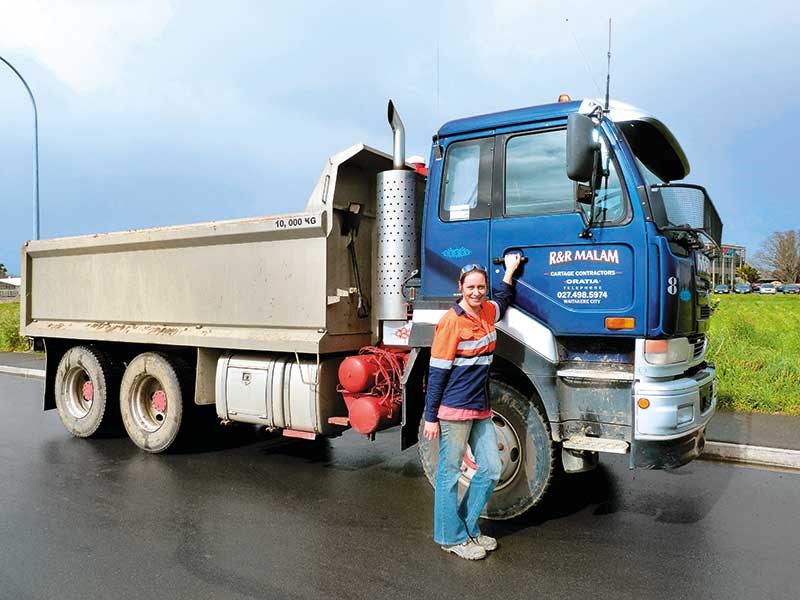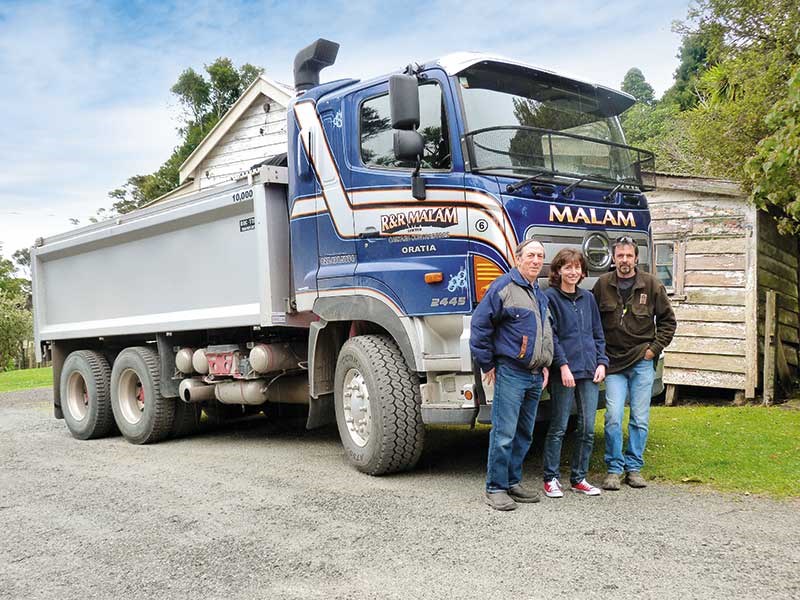 Lindsay, Tracee and Richard

You just have to talk to Richard and Lindsay Malam about the commitment they have towards their trucking business and it's easy to see that they have trucks and machinery running through their veins.
When driving around Auckland roads, everyone will have seen the immaculately presented West Auckland-based trucks bearing R&R Malam's livery.
The Malam trucking dynasty has its roots in the family business that was started by Lindsay Malam's great-grandfather in 1893 in which he operated horse-drawn earthmoving equipment, scoops and graders.
The firm branched out into road transport in the early part of the 20th century with the first motorised delivery vehicle in the district, a Ford Model T light truck.
Lindsay recalls his grandfather talking of making deliveries to Piha and having to back the truck up the very steep Piha hill in order to allow the gravity-fed petrol to flow into the carburettor.
However, it would be another half a century before this love of things with wheels would resurface in the Malam bloodline when Lindsay secured a job with JS King and Sons of Kaukapakapa in 1965.
Starting out in King's workshop and collecting and delivering parts, young Lindsay Malam soon found himself being asked to drive one of the company's 'butter box' ACCO Internationals and later on was put behind the wheel of JS King's brand-spanking-new Nissan Diesel CW 50 six-wheeler towing a three-axle trailer.
I guess it could be said that the father and son team was a bit slow at getting out of the starting blocks in the trucking game, as dad Lindsay gave up a life behind the wheel for a 25-year stint selling Nissan trucks, while young Richard was starting his working-life as a panelbeater.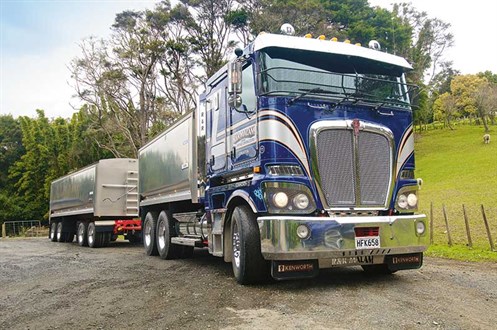 It wasn't until 1990 that Richard and Lindsay decided to get serious about their passion for trucks and started out on their own with a second-hand 1977 Nissan diesel CW40 six-wheeler.
The business grew steadily over the next few years and additional vehicles were added to the fleet in order to meet the demands of an ever-increasing workload.
While the Nissan brand has appeared high on the list of the R&R Malam inventory, there was once a 1987 T-Line and a 1988 S-Line International in the line-up and in 2014 a Hino 700 Series was added to the fleet.
Kenworths are also a big favourite, having had the first one, a 1981 W924 arrive second-hand in the fleet in 1997. The truck is still at the Oratia yard to this day.
While walking around the yard at Oratia, Lindsay points proudly to a very tidy-looking 1997 Nissan CW380 that they've owned since new and is still performing well.
Richard says that his dad and he purchased their first new Kenworth, a KWT950, in 2004 and have since added a 2014 T659 and a 2014 cab-over K200 that Richard drives and which he considers to be the company's flagship truck. Both of these vehicles are HPMV registered.
Richard's dedicated K200 and trailer are presented in pristine condition, looking every inch like they've just been driven off the showroom floor.
It would be very easy for an outsider to look at the rig and think its driver is lucky also to be its owner.
Read the full article in issue #264 of Deals on Wheels magazine. Subscribe here.
Keep up to date in the industry by signing up to Deals on Wheels' free newsletter or liking us on Facebook.