Dynamite Guru: George Stankovich
---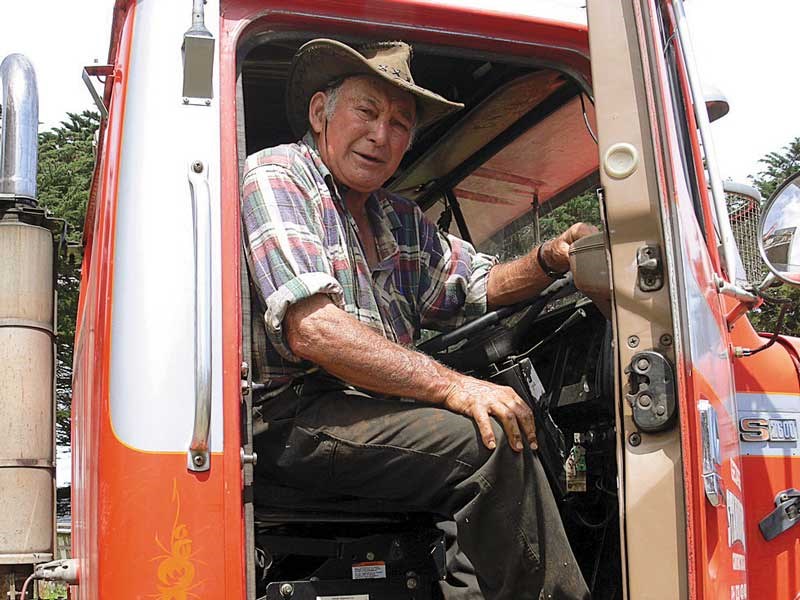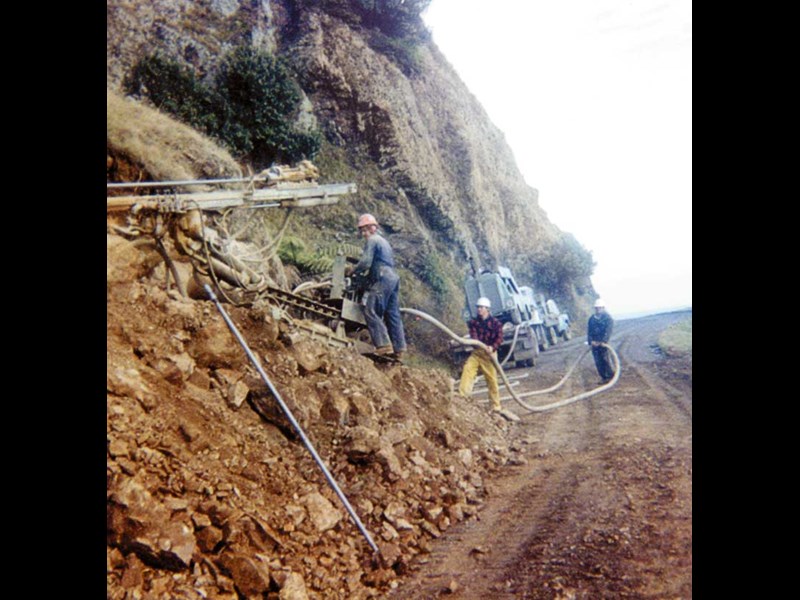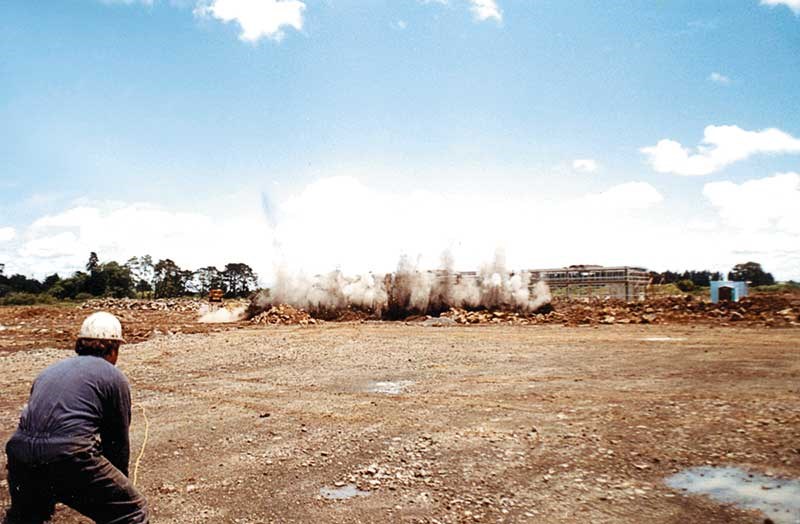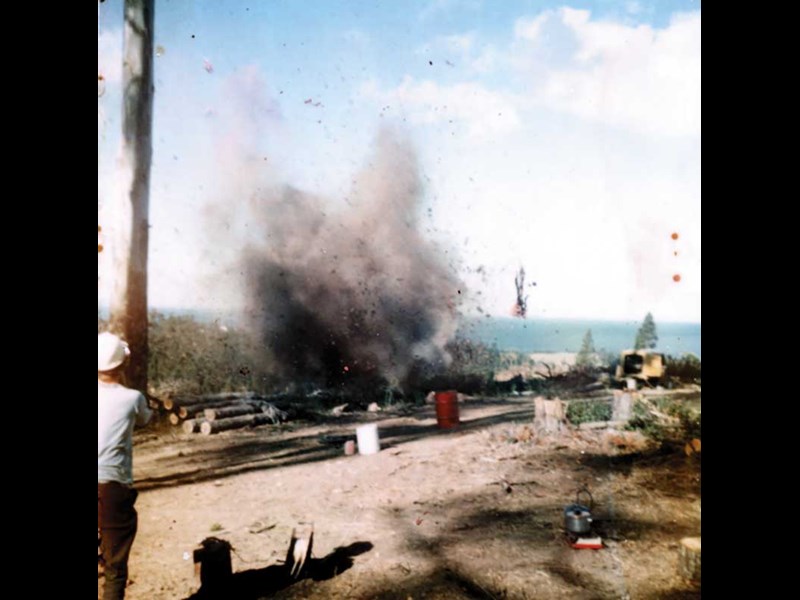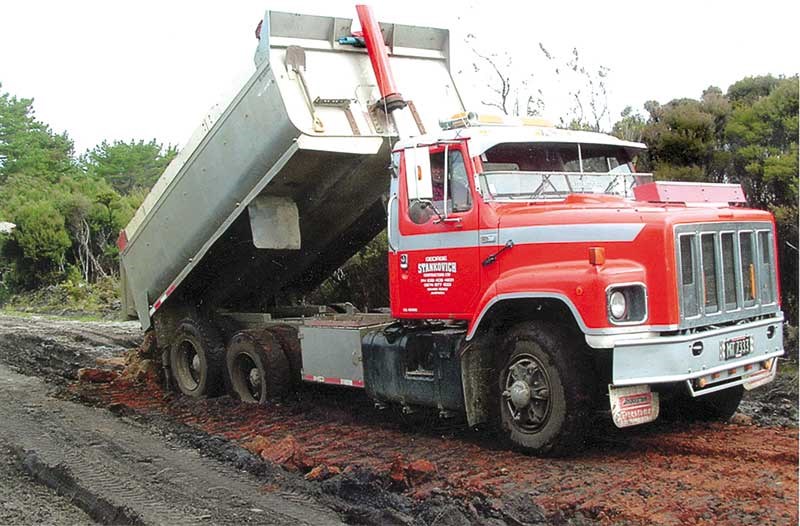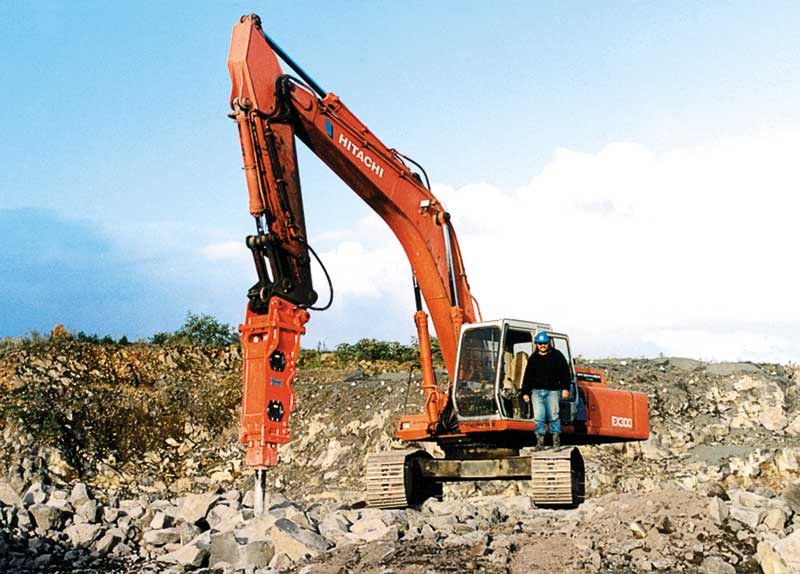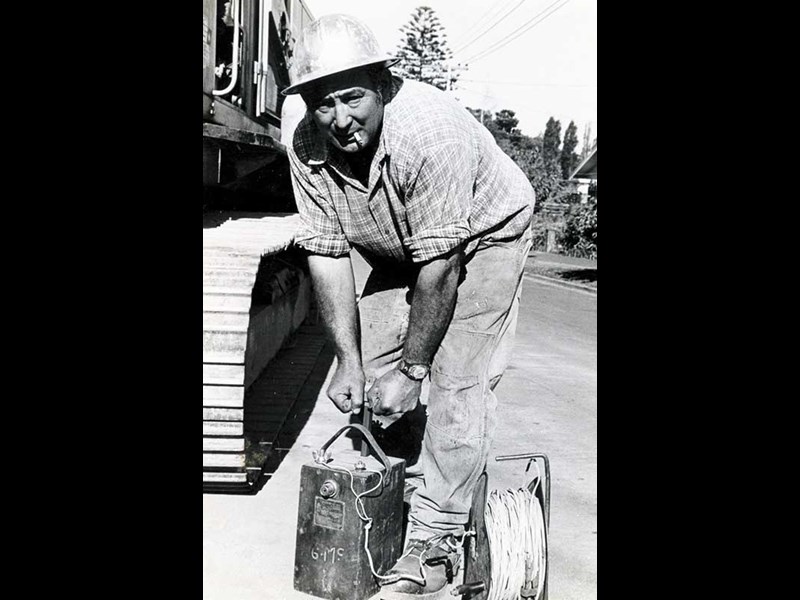 I have known George Stankovich for 10 years and have been impressed with his work ethic; he is a true Tarara – proud of his family and is pleased to be still working at the age of 84. He holds Classes 2, 3, 4 and 5 licences and is a competent driver and machine operator.
George doesn't believe in going on holiday. He is independent, fit, forward-looking and wouldn't have it any other way. The only time to find him at home is on a wet day. I had to make an appointment to speak with him; he kindly fitted me in, around pulling his truck's gearbox out, locating and fitting new parts and finally reinstating the entire unit.
George was on the phone when I arrived: "Right'oh, very good, will catch you soon," I heard him say as he concluded his conversation. He put his phone down, and gathered his thoughts. He announced, "That was Andrew… He did a show at the Civic in Auckland." His son Andrew is one of the most accomplished singers of Elvis Presley's songs in the world.
"You must be very proud of him," I replied.
In a glowing tone, George exclaimed, "Oh crikey, I've watched him grow up, doing all sorts of things. He's worked with me a lot. I went to his show in Whangarei; it was wonderful, just wonderful..."
George was born in 1930 in Kaitaia; he is of both Maori and Croatian decent. His parents, Andrija (Andrew) and Celia Stankovich (nee Ngawhika), lived on the gum fields at Ahipara Hill until George was seven. From there, his father took a share milking job. Then in 1939 the family moved to Waihopo to go gum digging. George's dream was to train as a marine engineer but his dad was adamant. "No you want to go to Auckland and get in big trouble with da teddy boys!" (Teddy boys was a name given to cowboys who rode motorbikes.) He put his foot down, and said "No, you stay and digga-gum wid me!"
On reflection, George considered that it didn't do him any harm but he was still eager to learn about machinery and trucks. At every opportunity George observed drivers by sitting alongside them. He was 16 when he first drove a truck.
Andrija needed a truck to expand his business as a gum buyer. However, as he was not mechanically minded, he decided that George would be the driver. It was right up his alley. Andrija and George purchased a six-tonne, 1942 Chevrolet in Auckland.
With reliable transport they could buy gum from all around the Far North. But when the gum boom was over, George had to find an alternative use for the Chev. He bought a PWD licence entitling him to work for the Public Works. His first job was metaling 10 miles of road between Waitiki Landing and Te Hapua. Fourteen trucks were involved in all: Studebakers, Chevrolets, Diamond Ts, Fords, a Dodge and a Fargo. All the trucks ran on petrol and were designed to carry loads of four cubic yards.
In 1952 George married Margaret Petricevich from Te Kao. He got work in the Hokianga with the Public Works at Pawarenga. The newly-weds lived in a tent, camping near the job. Later on they bought a caravan and George was kept busy carting river shingle, metalling roads in the Hokianga and Broadwood areas.
George continued with his trucking enterprise and bought a section to be his depot. He expanded into explosives, drilling, blasting and rock breaking. He had learnt all these skills from his father and gained more experience with Bill Kosovich at Humes Quarry at Otahuhu. He progressed from working as a shot firer, under supervision, to holding a B-grade certificate, enabling him to run a quarry with three men reporting to him.
He worked in a number of quarries and then took on a job as quarry manager for Hughie Green and Barney McCahill at the Huia Dam. One of the more memorable jobs during his five years there was cleaning a 100-foot quarry face, enabling men and trucks to work below in safety, without the danger of rocks falling.
He scaled over the face with his crowbar and chipped away loose debris, supporting his body with a rope and safety harness. He later admitted, "It was a hang of a height to hang from a rope!" Day after day he hung over the side, moving himself along as needed. After a while he relaxed, even rolling a smoke before he was away again.
Read the full article in issue #264 of Deals on Wheels magazine. Subscribe here.
Keep up to date in the industry by signing up to Deals on Wheels' free newsletter or liking us on Facebook.