NZ Transport Fuels Summit 2014
---
Deals on Wheels went along to the inaugural New Zealand Transport Fuels Summit which was held at the Pullman Hotel in Auckland to gain an insight from some of the big players in the fuel industry.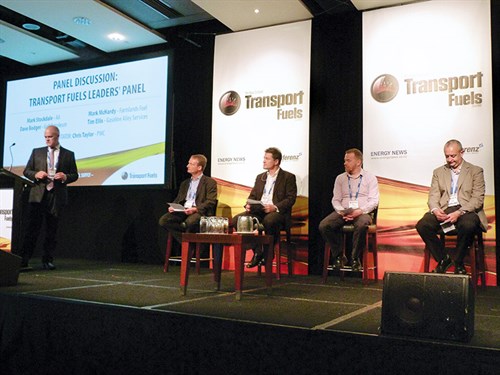 The Transport Fuels Summit provided an ideal opportunity for the gathering of a hundred and fifty of the country's decision makers for two days of presentations and discussion.
A joint venture between Energy News and Conferenz through IEC Ltd, the summit was specifically designed to be of interest to the transport fuels sector and large fleet-owners and predominantly covered petrol, diesel, jet fuel, LPG, electricity, bio fuels and methanol.
The two-day event consisted of presentations on topics ranging from security of supply to engine and fuel technology advancements, interspersed by panel discussions in which up to five panellists spent 45 minutes debating various fuel-related issues and strategies.
During breaks for morning tea, lunch and afternoon tea, patrons had time to mix and mingle among sponsors' display stands and at the end of the day, BP sponsored a networking session accompanied by drinks and nibbles.
However there was a generous mix of the latest information regarding fossil fuel-saving devices such as fuel technology advancements and the latest information of electric vehicles thrown in for good measure.
That being said, the overall focus of the event was to discuss four key strategic issues, namely, fuel prices and risk management, fuel efficiency and consumer behaviour, security of fuel supply and engine and fuel technology trends.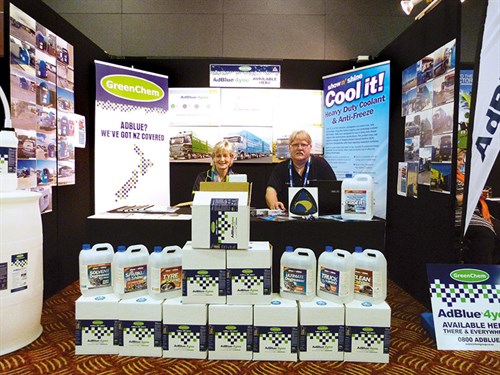 Although the summit sounded like it had the potential to be little too-serious in nature, throughout the two days much good-natured chiding took place between representatives of the major oil and fuel providers.
The tone for a little bit of friendly banter and levity was kicked off early in the piece by Mike Underhill – CEO EECA (Energy Efficiency and Conservation Authority) who in his opening address, stated that it was ironic that the event's organiser Neil Wembridge was a bit of a petrol head and drives a fast car but at the same time had organised an event designed to discuss the saving of fuel.
More friendly banter ensued when it turned out it's actually a motorbike that Wembridge gets around on.
Wembridge who is trained as an economist is the general manager – energy for Freeman Media and had co-organised the event with colleague Lana Mihelcic, events manager with Conferenz.
Keynote speakers from many commercial sectors such as the airline industry, fuel supply companies and the Ministry of Transport shared their knowledge and point of view throughout the two days.
It has been said that if you only come away from a conference with one good idea, then it has been well-worth your participation, this event was no exception to that rule.
Many keynote speakers spoke in great detail on subjects that were highly technical in nature and were of particular interest to those in the industry however one particular presenter spoke of opportunities for improvement of the massive fuel storage facility at the Port of Lyttleton.
This presentation alone was worth its weight in gold, not only for fuel industry folk as well as executives from other sectors, such as the building and planning industries who would have doubtless seen the vast potential in turning the Port of Lyttleton into a world-class, 21st century facility.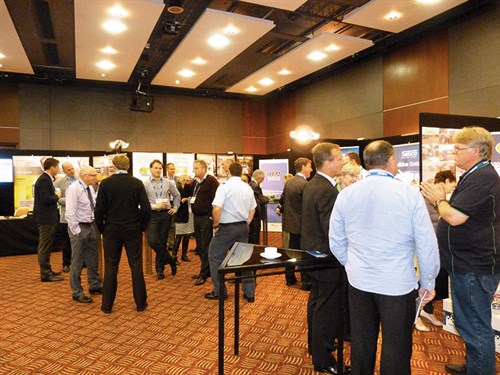 Other subjects discussed at the conference included:
Technology developments in vehicles and fuels
Current and future fleet and fuel use profile in New Zealand and near-term developments and trends
Global developments
Does New Zealand need a transport fuels strategy?
Fuel standards and alternatives
In essence, the general consensus of the experts in attendance was that New Zealand is generally well-placed as far as security of supply is concerned, with a fuel stock capable of supplying the country's needs for ninety days always being at hand.
Everybody from fuel-company executives to government officials agreed that that they felt comfortable with New Zealand's level of fuel stock and that they all "slept well at night".
Energy Efficiency and Conservation Authority (EECA) were Gold Sponsors of the event and BP were the Networking Drinks Sponsors. Approximately 20 other supporting organisations also had display stands at the event.
Planning is already underway for a subsequent NZ Transport Fuels Summit event in 2015.
For the latest news, reviews and features, subscribe to Deals On Wheels magazine here.
Keep up to date in the industry by signing up to Deals on Wheels' free newsletter or liking us on Facebook.