Sabre Combat Reconnaissance Vehicle
---
Some of you might remember last year's article on the Alvis FV432 armoured personnel carrier and what a blast we had driving it around Johnny's farm. This year I returned to catch up with Johnny Hildreth and found he was the proud owner of an Alvis Sabre. Woo-hoo! Now this qualifies as a real tank and comes with what all "real" tanks need: a gun.
Coming from the UK, the Sabre was so small it was able to be loaded into a standard shipping container. Unfortunately, however, half way through the loading process, the engine spluttered and died. Fast forward to its New Zealand arrival and Hildreth was faced with a fuel pump that had a spat the dummy.
Luckily, he had a similar 24V model on one of his military Jeeps, and once installed, the engine started on the first attempt and it's been running smooth ever since.
There's nothing like a Jaguar engine for reliability, some would say. Others would say it's not a true Jag engine unless it leaks oil. The tank came with a spare militarised Jaguar J60 4.2-litre engine and tracks, so Hildreth should be sweet for parts for the foreseeable future.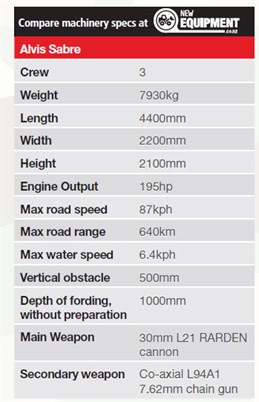 The Alvis Sabre
The FV101 Scorpion was the first and most well-known variant of the CVR(T) range produced by Alvis manufacturing (UK). It entered service with the UK Department of Defence (DOD) in 1972. Any middle-aged Kiwi male should recognise the type of this vehicle as the New Zealand defence force had 26 Scorpion tanks delivered in August, 1982. These have since been withdrawn and sold.
By the 1990s, the need for the Scorpion tank and its small 76mm gun no longer existed with the UK DOD. However, the FV107 Scimitar version armed with a 30mm cannon was still very popular. This was partially due to conflict in Bosnia in the mid-'90s. Because of their lightweight and small size, they could be driven along narrow roads and across existing stone bridges. At only 2.2 metres wide, they're smaller then most trucks and about the same weight. Two Scorpion tanks could also be loaded inside a C130 Hercules aircraft. Big modern tanks are far too large and heavy for this.
In 1994, the UK defence force retired its FV721 Fox Ferret armed wheeled vehicles. These had turrets with the same 30mm canons as the Scimitars had, and the Scimitar was in demand. Alvis removed the turrets from the Fox Ferret vehicles and mounted them on the hull of a refurbished Scorpion tank. These units could be produced at a cheaper price then a new Scimitar and were virtually identical in operation. The result was 130 units, named the Sabre. Most of these were retired in 2004, however some are still operational.
The driver's position is a tight squeeze to get into but once inside it's not too bad a fit. You sit more like a racing-car driver as opposed to the APC, where it's more like sitting on a dining table chair — nice but very detached. Which is just as well, because once you drive the Sabre, comparing it to the APC is like driving a sports car verses a bus. It's a real dream experience to drive it around a wide-open space. It's best suited to small rolling hills and deserts, and in these conditions the engine gearbox combination works perfectly. However, give it some hills and it's down to first or second gear. You must start the vehicle is first gear and resist the temptation to use second. Rumour has it the New Zealand Scorpions had a lot of wear and tear on the clutch mechanism due to drivers starting in second gear on our rolling topography.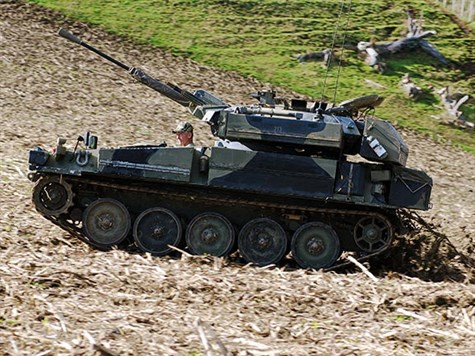 Your right foot operates the brake and accelerator, just like a car. Your left foot rests on a pivoting plate. Press down with your toes and the gearbox will change down. Press down with your heel and it will change up. It's very much like the operation of a motorbike's gearbox. There are six speeds in total and the first gear is called E, although I have no idea why. Top speed is over 82kph and it's still the fastest tank ever made, due in part to its light weight, I'm sure. It really is quite nimble when it gets going.
The features
Apart from the gun barrel, there are not a lot of features left. The smoke launchers had to be removed before it was sold into private ownership, as were any weapons.
The breach of the 30mm is missing, which is not necessarily a bad thing in some ways. It does provide a bit more room inside the already cramped turret. Once I was seated inside, the gun sights, which are still installed, are only centimetres away from my face. For some reason, most of the Kiwi Scorpions were exported rather than offered to New Zealanders for private sale, however one has found itself in private New Zealand ownership.
Driver comforts are now near the top of the checklist when building trucks these days, but I can assure you crew comforts were nowhere near even being on the list when this vehicle was designed. It's a fighting vehicle, firstly, secondly, and thirdly. I'd hate to imagine spending more than a few hours inside this tank and I'll tip my hat to anyone who has.
Thumbs up
Light, quick, and nimble
It's great fun to drive
It's a tank!
Thumbs down
Tight for space inside – you can't sleep in this one
Need to have a property with wide-open spaces
For the latest reviews, subscribe to Deals On Wheels magazine here. Also check out Johnny's FV432 MK2/1 armoured personnel carrier.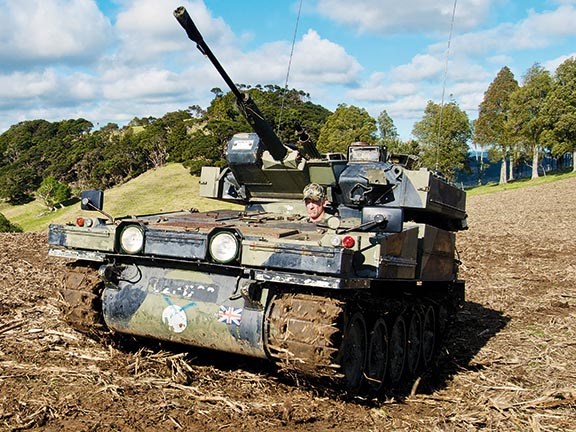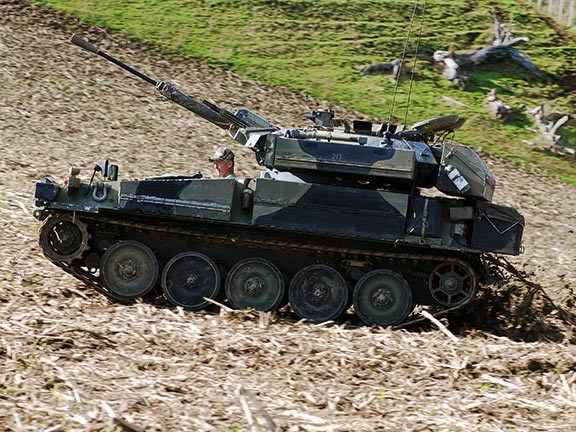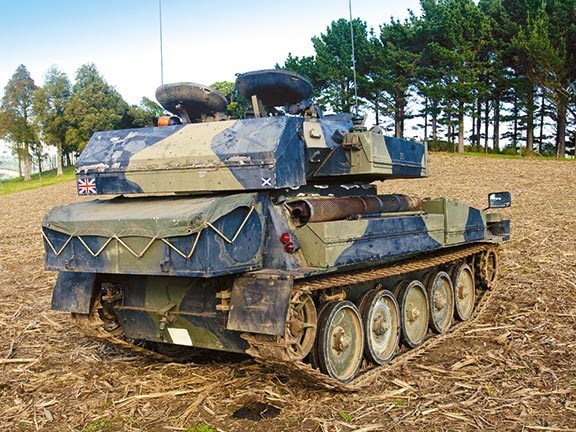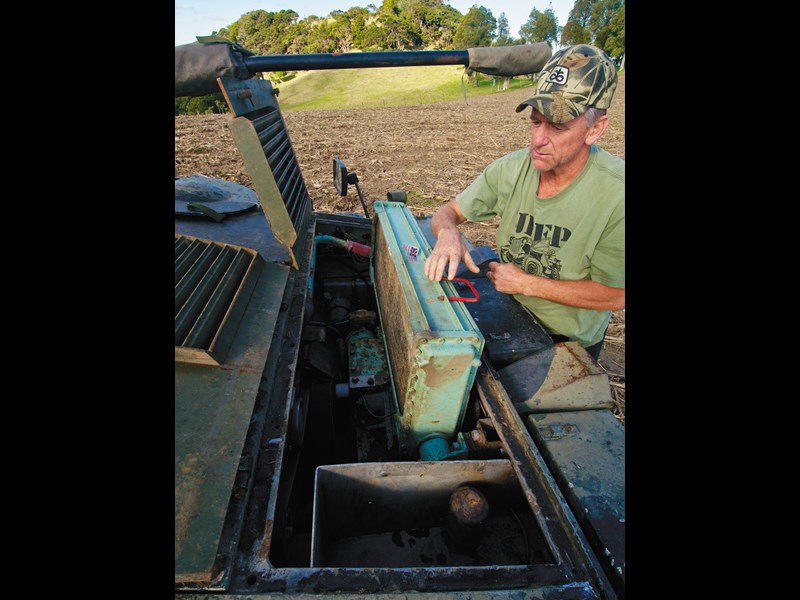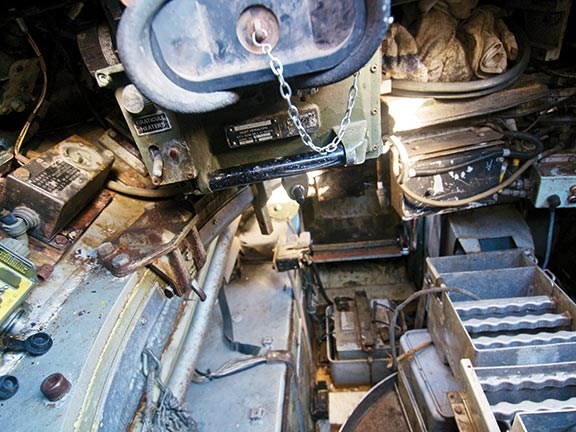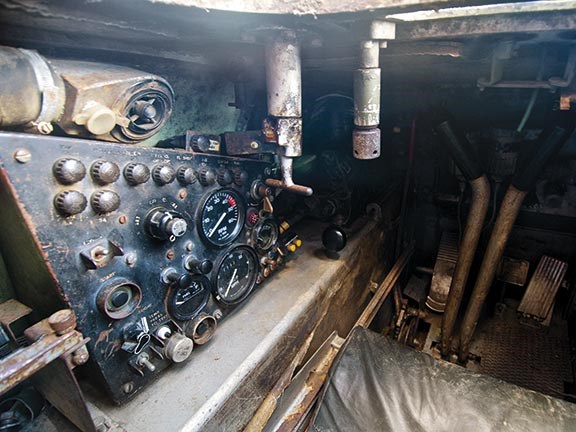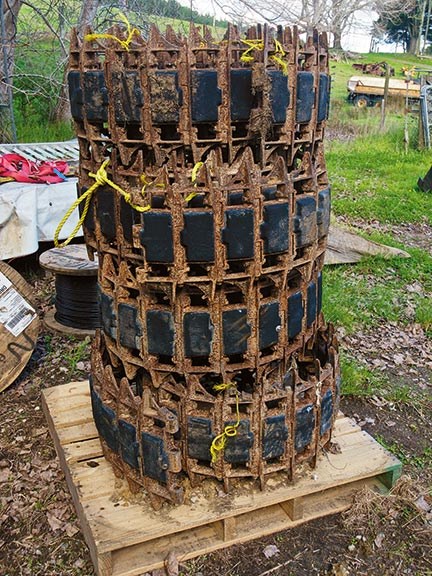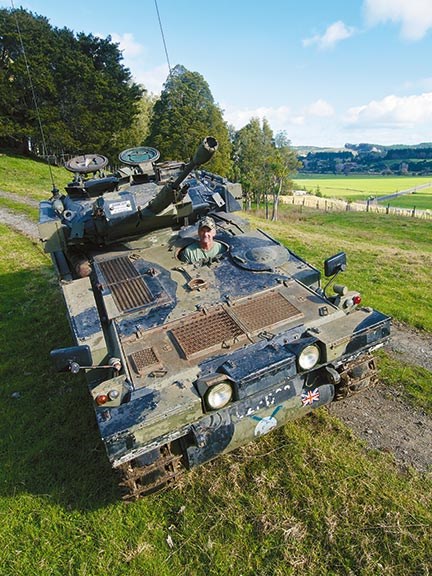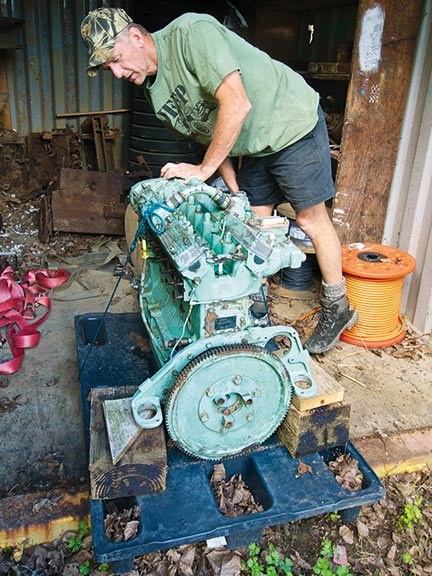 Keep up to date in the industry by signing up to Deals on Wheels' free newsletter or liking us on Facebook.