Business profile: Trucks NZ Ltd
---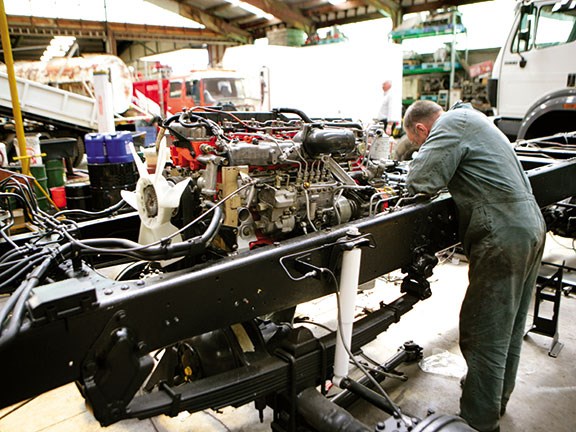 Attention to detail is a must to meet the 15-year service life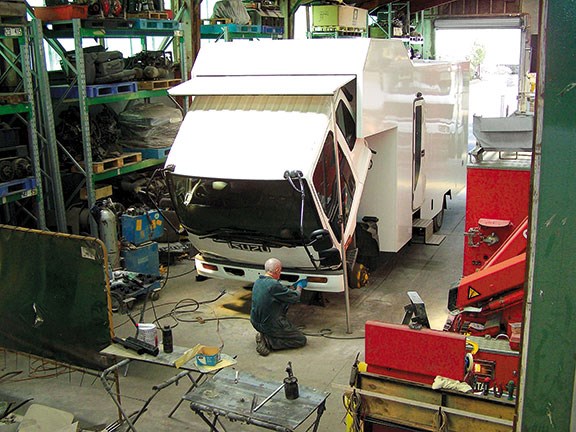 Some of the Trucks NZ team have been working together for close to 20 years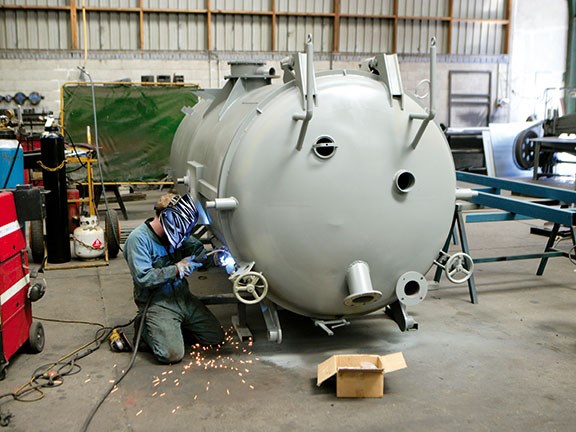 A Vactech hydroexcavation vacuum tank under construction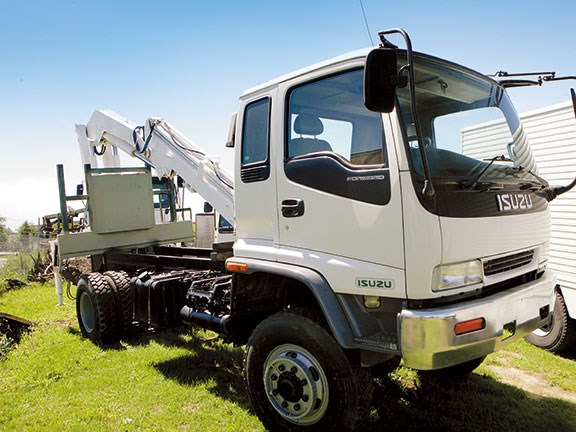 The majority of sales are priced and built to a purchaser's specification
The suburb of Hornby is known as Christchurch's transport hub, so it's no surprise Trucks NZ Ltd is located there.
Trucks NZ was established in 1998, with a team experienced in the importing and servicing of Japanese heavy commercial trucks and buses. The business operates large well-equipped workshops, providing welding, certification, fabrication, mechanical repairs, auto-electrical, refrigeration repairs, hydraulic repairs, panelbeating and chassis repairs.
In addition, the business also supplies an extensive range of spares for Japanese-manufactured vacuum tankers, including pumps, vanes, cyclones, valves and door seals.
Some of the Trucks NZ team have been working together for close to 20 years and have an extensive knowledge of the vast and varied range of Japanese trucks and their specialised bodies, including vacuum tankers, waste compactors, freezer trucks, and other specialised designs that have been the mainstay of the business.
Its fitters are experienced in the repair of and refurbishment of vacuum tankers, waste compactors and jetting tankers with their complex hydraulic and electrical systems, where, through experience, they can quickly establish and rectify faults with speed and efficiency.
Good stocks of low-kilometre replacement truck and bus engines, transmissions and differentials are held and a quick turnaround replacement service is available in the Trucks NZ workshop.
A stock of 70 — 80 trucks in the six- to 26-tonne range is carried, which provides its engineers and body builders with a ready range to satisfy purchaser's specific custom/purpose-built requirements. There is also a selection of work-ready trucks, however the majority of sales are priced and built to a purchaser's specification.Consequently, Trucks NZ carries low-mileage, premium-quality trucks which are more suited to the addition of a brand-new, purpose-built body fabricated by its in-house engineers.
The company is one of New Zealand's leading tanker truck suppliers and produces a wide range, including septic tankers, super suckers, hydro-excavators, roading water sprayers and fire tanker trucks.
The staff are proud of the quality of the fire tankers built for the National Rural Fire Authorities, New Zealand Fire Service and government departments, such as Crown Forestry. Fire trucks are also exported offshore.
Attention to detail on these builds is a must to meet the 15-year service life demanded of refurbished/rebuilt used trucks fitted with all new equipment and tanks by their engineers.
Traditionally 75 percent of Trucks NZ's loyal customer base was in the North Island. However, since the Christchurch earthquakes, the business has supplied a greater number of trucks locally to assist with the infrastructure rebuild.
Its service and repair team has been extremely busy keeping the large number of vacuum, hydro-excavators and jetting trucks, working in the city since the earthquakes, maintained and operational.
The incredibly fine silt caused by liquefaction has caused havoc with pumps valves and drive couplings. The pot-holed roads ensured a ready need for the replacement of broken springs, suspension bushes, and other judder-ridden parts. The company mechanics are certainly not missing crawling under trucks that smell of contaminated liquefaction.
While the earthquake gave the business a much-needed boost coming out of the recession, Trucks NZ has weathered the global financial crisis and the lack of imported trucks due to the previous government's emission regulations better than most of its competitors, thanks to a loyal customer base and the ability to custom build bodies to purchaser requirements.
With the specialised technicians in-house having prepared their trucks, they know when they send a truck off to Whangarei or Bluff, that aside from the routine mechanical checks and servicing, the electrics, hydraulics and other specialised systems have been repaired and serviced, giving customers the best possible chance of many years of trouble-free running.
So many of its repeat customers tell Trucks NZ: "I paid good money for that last truck, but boy did I have a good run with it."
This isn't luck. It comes back to Trucks NZ's philosophy which has always been to buy the best quality stock available and service and repair it to a high standard, expecting to see its customers back for their next truck.
For more information contact Trucks NZ on 0508 878 2569 or trucksnz@xtra.co.nz.
For the latest reviews, subscribe to our Deals On Wheels magazine here.
Keep up to date in the industry by signing up to Deals on Wheels' free newsletter or liking us on Facebook.