History: AG Hoffman Ltd
---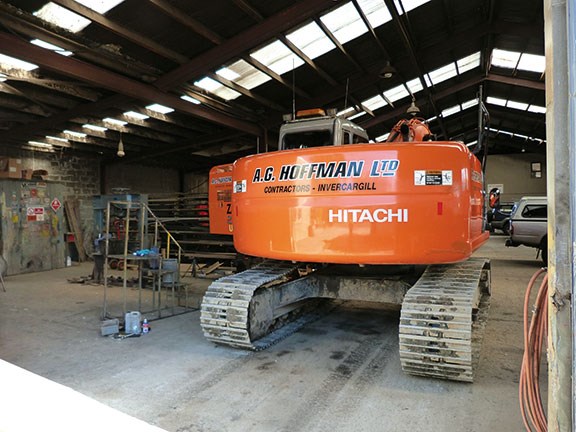 A 210 K Hitachi excavator receives a regular service in the AG Hoffman workshop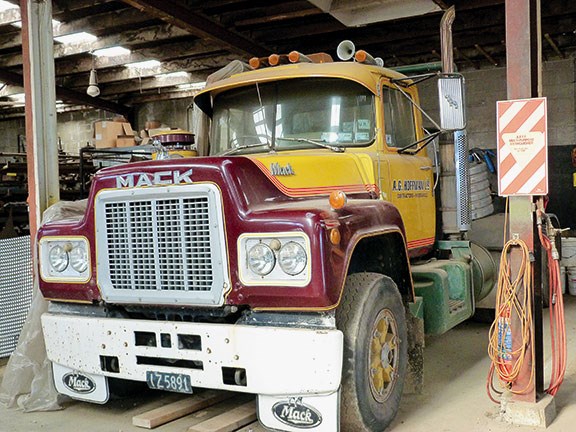 This tidy old 325hp R-Series Mack sits in the workshop awaiting restoration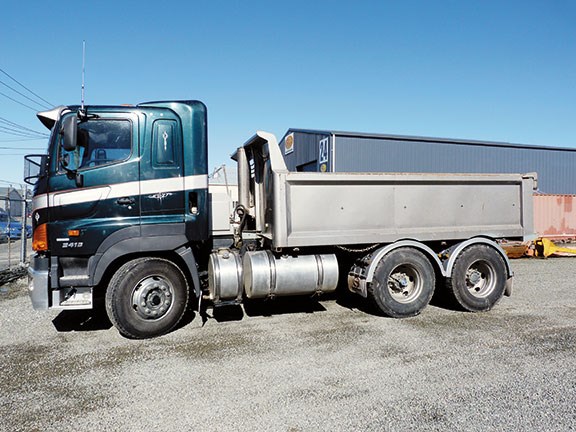 Seen here as a swap-body tipper and soon to be painted in AG Hoffman colours, this Hino 700 morphs into an articulated vehicle when fitted with a clip-on turntable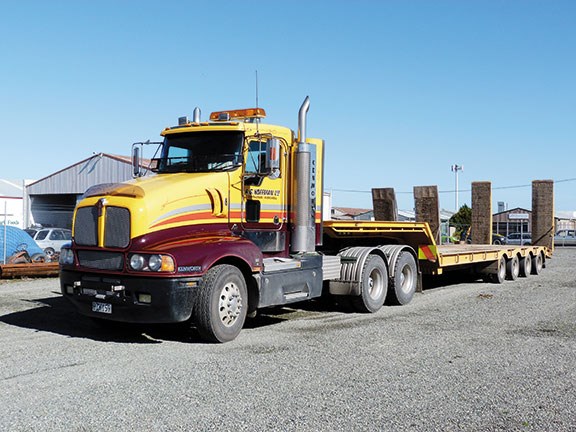 The Kenworth TT604 is powered by a 600hp Cat engine has a dual role as a transporter and at other times, hauling a tipulator trailer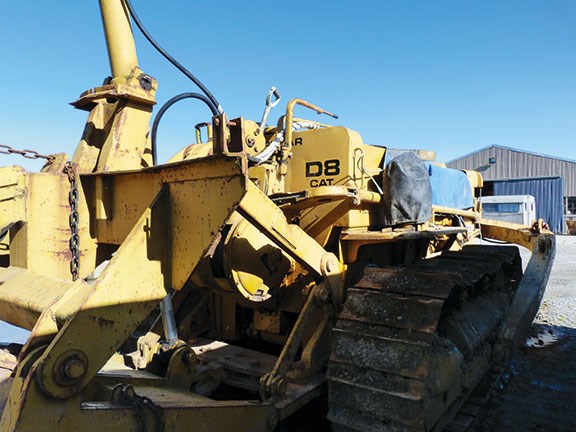 The Cat D8 seen here is fitted with a plough for pipeline installation and is capable of digging trenches to a depth of 900mm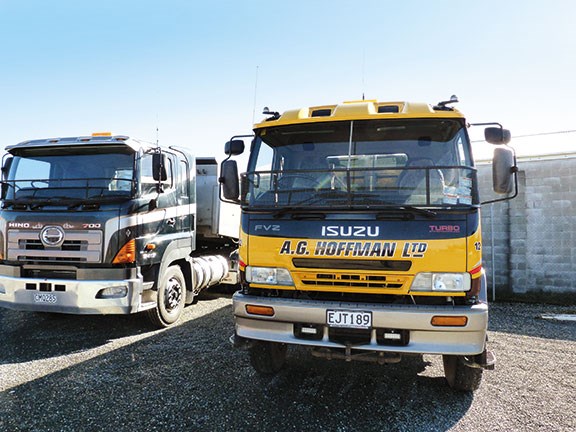 While still in his 30s, Andrew Gordon Hoffman registered the company of AG Hoffman Ltd and set up an enterprise that is still going strong more than half a century later.
The early years
The year was 1962 and things were going along nicely in Southland. By now, Gordon Hoffman (he was always known by his middle name) had been in business for himself as a small contractor for ten years, but decided to centralise his business from Invercargill and formed a limited-liability company.
Earlier in his working-life, Gordon had worked in the parts department of engineering firm John Chambers Ltd. He had an aptitude toward things mechanical and had struck out in a business partnership with a friend, Ross Grey, in 1952.
They purchased a Ruston 10 RB dragline excavator for 2500 pounds and went into business doing farm drainage. Southland was on a roll, as these were the 'wool-cheque years' and farmers spent a lot of money on development.
They each worked an eight-hour shift, which combined to give sixteen chargeable hours per day, allowing the partnership to pay the machine off in eighteen months.
Both men worked well together, but nonetheless, after this they decided to go their separate ways in business, the split being completely amicable and they remain good friends.
By the late 1960s, AG Hoffman Ltd had work coming out of its ears. Invercargill City Council was letting a lot of civil drainage tenders and Gordon was successful in winning a lot of them, as well as other work from the expanding freezing industry and other general site works around Southland.
In 1967, AG Hoffman Ltd picked up drainage work from Wilkins and Davies on the Tiwai Road upgrade, in preparation for the Comalco Aluminium Smelter construction project at Tiwai Point.
Following on from this, Gordon picked up on-going work directly from Kaiser Construction, the American contracting firm that built the smelter. He continued to win a lot of work from further expansions.
One of Gordon Hoffman's many claims to fame is he can rightfully boast about having put in 20,000 hours at the controls of the Ruston-Bucyrus 10RB dragline, a feat he's very proud of.
More recent times
In 1980, son Grant Hoffman joined the family business. He in turn was joined by younger brother Dale. Today the brothers are co-directors of the enterprise, employing 11 staff and operating a dozen or so machines, trucks and transporters.
The firm operates from the same address as their father ran his business throughout his career. Although still reasonably fit and well at the age of 83, Gordon has retired from the cut and thrust of the everyday business-world and concentrates on his passion — vintage cars.
AG Hoffman Ltd has attracted and retained many capable and loyal staff members over the years, many of whom have stayed on to make lifetime careers and chalked up thirty- and forty-year service records. Russell Walker, the company's office accountant and financial manager, has been with the firm since 1968, clocking an impressive 45 years with the firm.
Having operated out of the same premises for the better part of the second half of the 20th century and now well into the 21st, naturally there was a story or two to be told about living and working in New Zealand's southernmost city.
Of particular mention was a flood of almost biblical proportions that took place in 1984 (27 January, 1984, to be precise).
Southland had experienced 150mm of rain over three days and, with Invercargill being sited at the confluence of five river catchments, over 800 households were badly flooded.
Flood-borne timber became jammed under the Waihopai River's bridges and eventually caused a major flood bank to collapse, resulting in a 1.2-metre flooding in AG Hoffman's main office. A plaque on the wall, 1.2 metres up the door jamb, is evidence of the water level that memorable day almost thirty years ago.
Talk to Grant and Dale Hoffman and you pretty quickly get the idea they love Invercargill (and why wouldn't they? The car yards don't even have fences around them, like most of New Zealand) and they love the contracting business their father started many years before.
Today the business concentrates on earthworks and drainage opportunities spread over a range of different areas, including farm drainage, dairy farm conversion work and installation of stock underpasses.
The company is a preferred maintenance and capital works contractor to various local industries for road construction, forestry land prep, earthworks, drainage and reticulation works.
In today's competitive world of contracting, AG Hoffman Ltd has to invest in the right equipment for the job and look at getting the maximum utilisation when purchasing equipment — for example, swap bodies for trucks, tilting hydraulic quick-hitches on excavators etc. — and upgrading to the latest technology at replacement time.
One thing's for sure, (thankfully) none of the current Hoffman machine operators will be asked to put in 20,000 hours on a Ruston 10 RB dragline, like the company's founder did way back in the '50s.
But then again, I've been told, times have changed!
For the latest reviews, subscribe to our Deals On Wheels magazine here.
Keep up to date in the industry by signing up to Deals on Wheels' free newsletter or liking us on Facebook.