Profile: D G Glenn Transport
---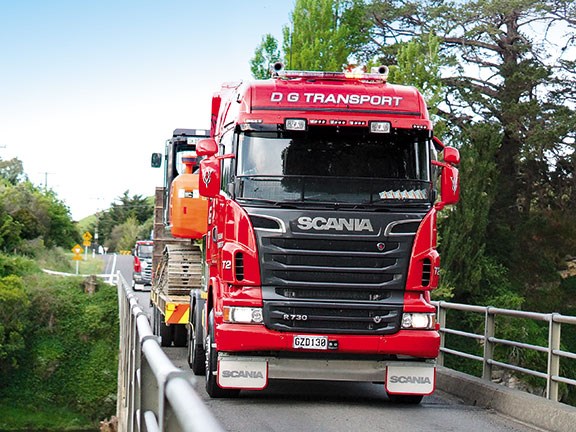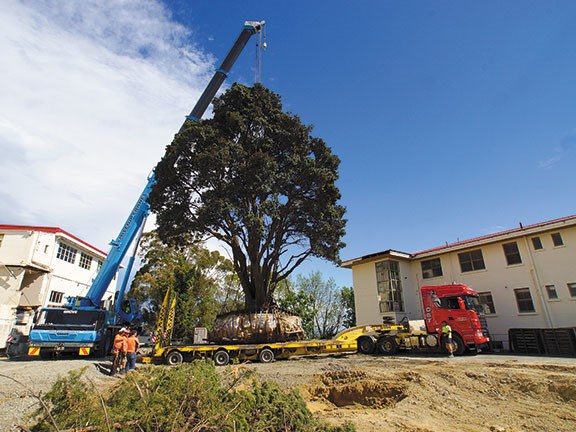 Having heavy haulage gear on fleet means you move some strange items on occasion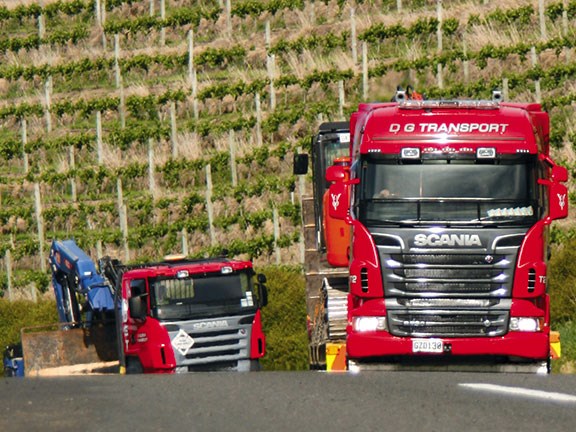 The Scania R730 tackled the hills of Hawke's Bay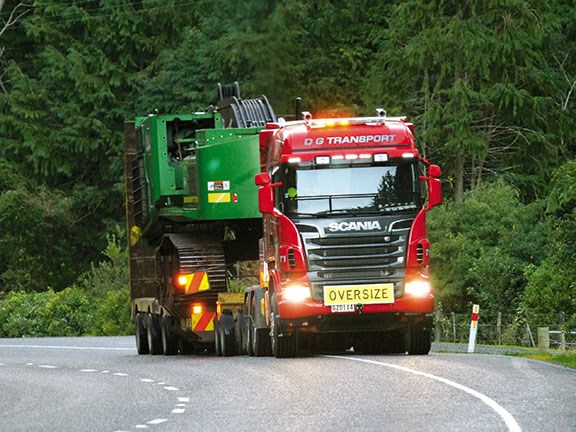 With 730hp/3500Nm, the new V8 hauls all DGT's gear without any drama

The day you add two Scania R730 V8s to your fleet has to be a very good day indeed. Robert Scurr of D G Glenn Transport in Hawke's Bay has to agree.
D G Glenn Transport's Robert Scurr has a cheery note of caution for any company looking to invest in a heavy haulage low-loader trailer: don't expect to keep it just for your own use.
"It might have our livery on the side but we look after people we're associated with," he tells me down the phone from his Hawke's Bay base. "We have two heavy-haul trailers both attached to Scania R730s. When we're not using them, we tend to plug any downtime between our own needs with work for contacts in the region."
Assisting others with big moves creates some interesting job opportunities too. While bulk fuel tanks make for cumbersome and technically-challenging assignments, D G Glenn Transport doesn't always end up shifting man-made metal about the place.
"Just recently we used one of the R730s to shift a 43-tonne, 20m-tall tree 20m up a road," laughs Scurr. "That was one of the more unusual days at work."
Founded around 14 years ago, D G Glenn Transport is a spin off from logging company DGL and has invested in the heavy-haul units primarily to move its own gear between work sites.
"We have over 100 machines so, as you can imagine, we are shifting a lot of machinery. In the past we'd rely on third-party transport companies, but the problem there is that you end up waiting in a queue to get a log loader or a hauler shifted and that eats into your productivity and, naturally, your profit.
"We made the call to replace a couple of 12-year-old trucks with the two Scanias and we haven't looked back. The trailers predate the new tractor units so I guess that'll be the next job, rebuilding or upgrading those."
Capable of comfortably moving loads of up to around 80 tonnes, Scurr says the company's main heavy haulage low-loader was a one-off from Rotorua-based trailer gurus Patchell Industries, although it features a pretty standard configuration.
While the trailer was a one-off, the trucks are straight out-of-the-box. And the move to Scania tractor units proved a logical choice for D G Glenn Transport, as it has had positive experiences with both the brand and its Kiwi distributor.
"The trucks the R730s replaced were a different brand altogether, but we also run a Scania HIAB in the past and that performed well consistently. We're no stranger to CablePrice either, as we run a lot of Hitachi and John Deere forestry equipment out in the field.
"I've always been impressed with CablePrice's back-up. Despite Scania having a great reputation in itself, the fact CablePrice would be standing behind the trucks with its service plan made the decision to buy a lot easier."
D G Glenn Transport's 730s — which sit at the top of Scania's four-model R-Series V8 range — are covered by CablePrice's Scan Plan service programme, which Scurr says makes owning and running the rigs a lot more straightforward. In addition to the two R730s, the company also runs a 500hp R500 — the R-Series' entry option.
Boasting 730hp and a meaty 3500Nm of torque available from as low as 1000-1350rpm means the R730s are perfect for heavy haulage work. That grunt isn't at the expense of fuel economy though, with the R730 V8s featuring improved Scania XPI fuel injection technology. Because the system enables a multiple injection process independent of camshaft position, the engine uses less fuel and is cleaner too, meeting EURO 5 emissions regulations.
Eye-catching exterior styling and interior driver comfort are also big draw cards for the new R-Series trucks, as Scurr confirms.
"Our drivers are absolutely rapt. They love the power and the space inside the cab too. We've gone for medium-sized cab setups, but compared to the trucks they've come out of there is plenty of room.
"I have to say we had some uncertainty even after testing a demo unit, when we opted for the full automated gearshift system, but we're converts now," he adds.
The R730's Opticruise automated gearshift system combines seamless shifting with smooth power delivery from the V8, ensuring that low-rev cruising comfort is paramount — a big consideration for D G Glenn Transport's two heavy haulage rigs and the loads they're tasked with week in, week out.
"They're great machines," says Scurr. "They look good on the road and they do the job we ask of them, so we're very happy."
All in all, it's no wonder contractors in Hawke's Bay are continually on the phone asking if Scurr and his team can help them shift equipment — any excuse for a closer look at these machines will do.
For the latest reviews, subscribe to our Deals On Wheels magazine here.
Keep up to date in the industry by signing up to Deals on Wheels' free newsletter or liking us on Facebook.