Smart phone apps
---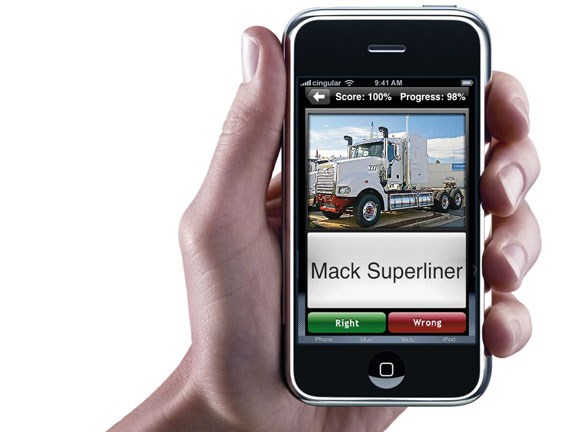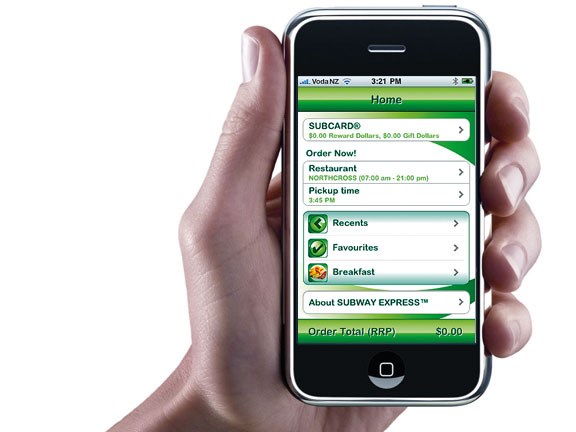 What makes a Smart phone smart? And how smart is yours?
Basically, smart phones are like little computers that can also make phone calls. They run an operating system (OS) much like your computer runs Windows 7 or Mac OSX.
Sure, cell phones have had computer chips inside them for years, and they had a simple OS, but they were locked with whatever the manufacturer supplied. When Apple released the iPhone in 2007 it all changed. Apple encouraged the tech savvy types around the world to write applications or "apps" that would run on their phones' OS.
And write them they did. Apple would then promote and supply these apps and take a 30 per cent cut on the sale (many apps are free and most are under $10). Many large commercial companies got on board and provided free apps so their customers can access their accounts directly.
When Apple opened its "virtual" app store on 11th July 2008, it had 500 apps available. On 4th November 2009 it was 100,000 apps and in July 2010 the store passed 500,000 apps. Not bad growth for two years! Other smart phone makers have copied the apps idea but have nowhere near Apple's tally. 
Truckies are well-catered for in the Apple apps store.  Companies like Volvo and MAN supply apps that offer information about their entire range, providing service/dealer locations and even let you upload photos of your rig for the world to see.
There's also a truck logbook app, but I'm not sure that LTSA would accept it as proof. Of course, when there's some down time, you can always try a quick blast at monster truck racing. There's heap to choose from in that category!
So what apps do you put on your smart phone? With over half a million to choose from, there is something for everyone, and for just about anything. Just take a little time to have a look. Here are some of the apps I have on my iPhone…
Pac-Man (Namco Networks America Inc.)
This is a great version of the 80s arcade game.  It's true to form with the same sounds and look and feel. Available as a free Lite version or $6.49 for the full version. Believe it or not, my wife wanted me to buy this after she continually played the Lite version. My six-year-old daughter also loves this game and beats me every time! Cost - Free/$6.49
Stuff, 3 News, NZ Herald and TVNZ (Fairfax NZ Ltd, Moa Creative, NZ Herald, TVNZ)
Here are four great NZ-based news apps. Perfect for the morning when I'm still in bed. I get an update of the news I've missed while sleeping from home and around the world. You can even upload a report yourself, including photos for that "Stop the press", breaking-news event that you may witness one day.  Cost - Free
Subway (Altaine Ltd)
Ever have a hunger for Subway? I do. And when that happens this free app can find the nearest store, based on my GPS position, show my Subcard reward dollars and the menu. Once I've decided what I want, I can send my order and arrange a pick-up time.  A history of recent transactions is available.  The app doubles as my loyalty card when I'm in store. Cost - Free
Find! NZ (CocoaLove Soft)
A great NZ search app for everything you need, anywhere.  Ever found yourself in a different part of town, wanting a bakery, an ATM, a petrol station? This is for you. Whether it's dining, shopping, public toilets or a pharmacy, this app can find the closest, supply the phone number and give you directions.  The app uses an open source database from Zenbu. Cost - Free.
What Knot To Do In The Greater Outdoors (Columbia Sportswear Co.)
There are over 70 knots in six categories with this app. Step-by-step instruction and clearly illustrated examples will make you a master in no time. Learn to tie the perfect knot for all occasions. Great for fishing, hunting, lashing as raft - it's all there. Cost - Free.
Units (TheMacBox)
Convert from one unit to another.  Just about any conversion is possible. Speed, length, weight, power, temperature, area, fuel consumption, etc. You get the idea.  A very simple app that I use a lot more than I ever thought I would. Very handy! Cost - Free.
Keep up to date in the industry by signing up to Deals on Wheels' free newsletter or liking us on Facebook.