Celebrity Trucks: Convoy truck
---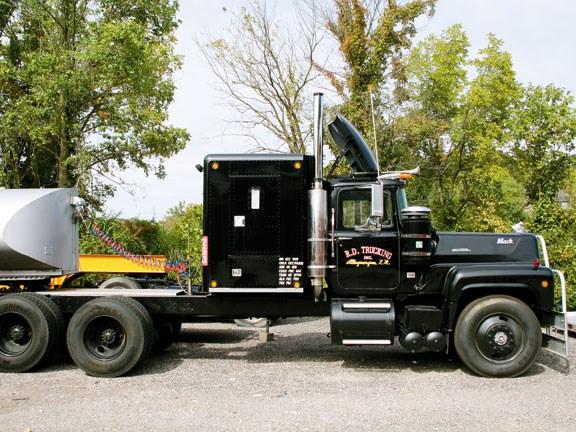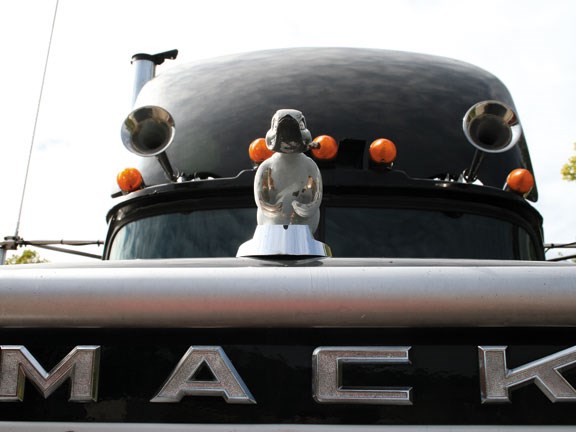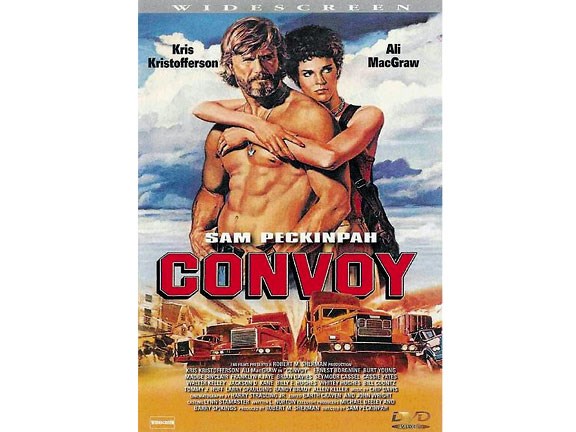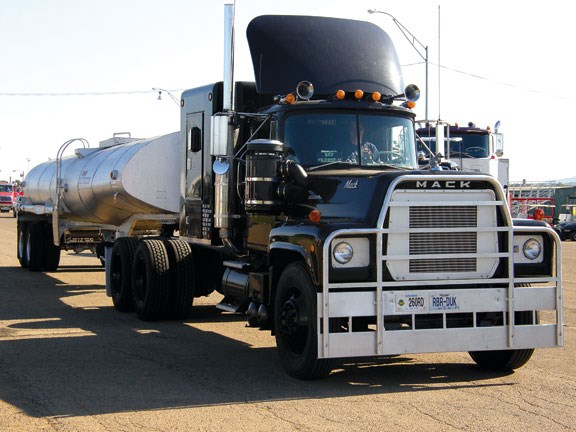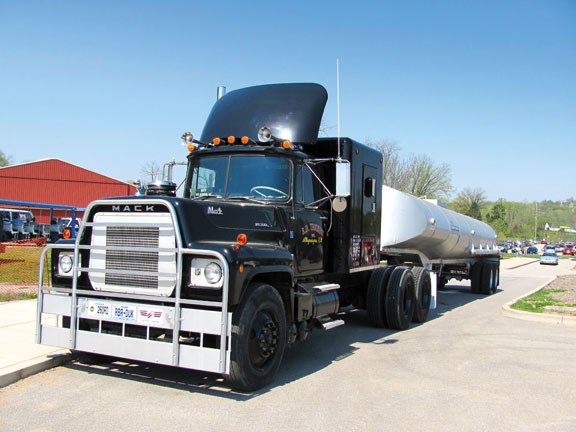 I can remember the exact year when trucking became cool in New Zealand. It was 1976 and the song that did it was called Convoy by CW McCall.
I know this because as an 11-year-old, I suddenly became a minor celebrity with the girls in class due to my dad being a truckie. They all wanted to know what the CB lingo meant, as my prized piece of vinyl was played on repeat at 45rpm on the teacher's record player, while my trucking magazines were key to securing the affections of the cutest girl in class.
Now, if you haven't heard that song then I seriously doubt your commitment or historical knowledge of the trucking industry. It's easy to quote truck models or engine specs, but to have participated in a piece of Kiwi history, well that's something different. In fact, I would even go as far as to say things were never quite the same after that. American iron started hitting our shores with increasing frequency, and the standards of rigs (and paint jobs) just kept rising, as the bar from then on was set very high.
Of course, who can forget the CB craze that followed? I clearly remember the Holden Kingswood's and Vauxhall Velox's cruising around with huge whip aerials straining to catch a whiff of 'bear' ('cops' to mere mortals), with high hills being the venues of choice for the best radio signal and social activities.
Having a nostalgic moment with my brother a few weeks back, I decided to see what had become of the Rubber Duck R-Series Mack that was featured in the movie Convoy. It doesn't take a brain surgeon to realise the movie was inspired by the aforementioned song of the same name.
Released in 1978, and directed by the well-known Sam Peckinpah, it showed how popular trucking had become over the previous few years by grossing $46m at the box-office (approx. $162 million in today's money). The movie had some of the leading actors of that era, notably Kris Kristofferson and Ernest Borgnine, with the lead female role being played by Ali McGraw, who was hot enough to set the turbo of any naturally aspirated male racing. As for the storyline, long story short, as you guessed it, a convoy gets formed and is headed up by Kristofferson (and McGraw), behind the wheel of the 'Rubber Duck' Mack. Some of the dialogue and acting is surprisingly ok, and the movie is worth watching just to see some of the now-vintage American rigs on screen.
So what became of the truck post-Hollywood? Spending some time speaking with trucking contacts and exchanging a number of emails, my search ended with discovery of the rig in Missouri — St Louis, Missouri to be exact. It is now owned by Dan Bruno, a third generation trucker. Stacked among his varied but industry-related business interests is a transportation company, truck and trailer rental company, industry consulting business, antique commercial vehicle restorations, and commercial vehicle testing. On top of this, he somehow finds time to consult on video and television productions, being a consultant for the show American Trucker, which shows on the cable TV Speed Channel.
Bruno acquired the truck in 2010 when it became available on eBay, and rebuilt it back to the original truck as seen on screen. The story of what happened to the truck after filming was completed is a bit of a movie in itself. There were actually four trucks and a glider kit used and abused in the movie, with three surviving the scrap heap. After removing the sleeper cabs, Mack rebuilt them and they were sold through its dealer network. Two were used as ready-mix concrete trucks, and as a dump truck. The rig Bruno eventually bought was to spend the next 32 years carting gravel in the Los Angeles area.
By the time 2010 rolled around, besides Bruno's, there was only one other Convoy Mack truck left. To restore his rig back to top Duck condition, Bruno sourced what was left of the last remaining truck from the film, and these parts were combined with others to produce the final restored 1977 Mack RS712LST35942 Rubber Duck.
These days the truck is kept busy with appearances as time allows. Generally from April through to October, Rubber Duck is on display at the Museum of Transportation in St Louis. Bruno also tries to attend the American Truck Historical Society's annual convention (although distance does not always make this possible), and the Special Olympics Largest Truck Convoy each year.
For the unaware amongst us, Rubber Duck has a very special place in trucking history. It is a reminder of days when driving in a singlet was perfectly acceptable, the most powerful personal computer you could buy was a pocket calculator, when the boss couldn't call your cell phone to tell you the GPS system had notified him that you had stopped five minutes longer than you should have, and when companies logos were stuck on the door of the truck, not on the breast pocket of the corporate uniform. During that short period between the mid '70s and the early '80s, truckies were kings of the road. Rubber Duck helps us relive those glory days.
Feel free to make a comment or ask us a question about this story on the Deals On Wheels
page.
For the latest reviews, subscribe to our Deals On Wheels magazine here.
Keep up to date in the industry by signing up to Deals on Wheels' free newsletter or liking us on Facebook.