CAL buys TCL
---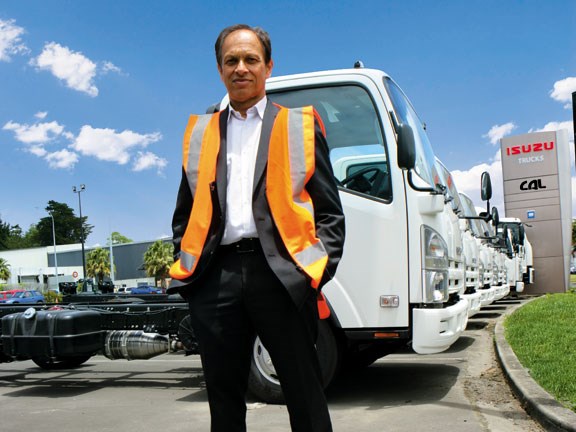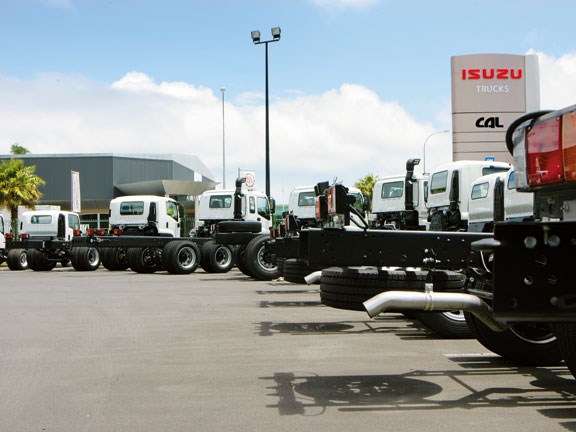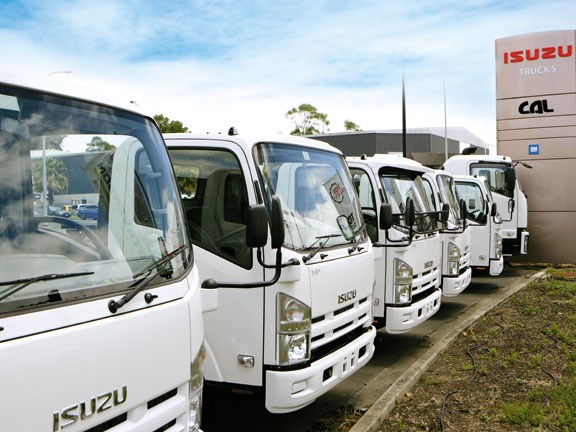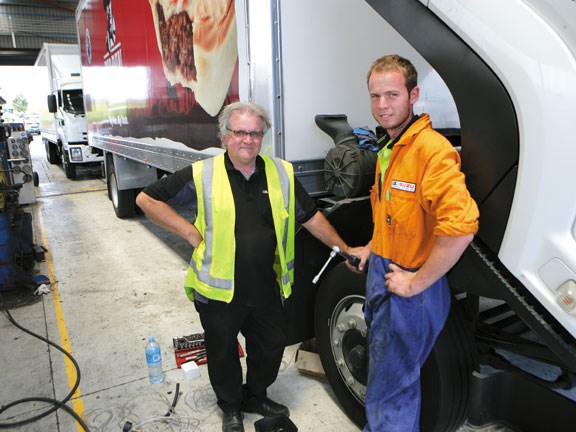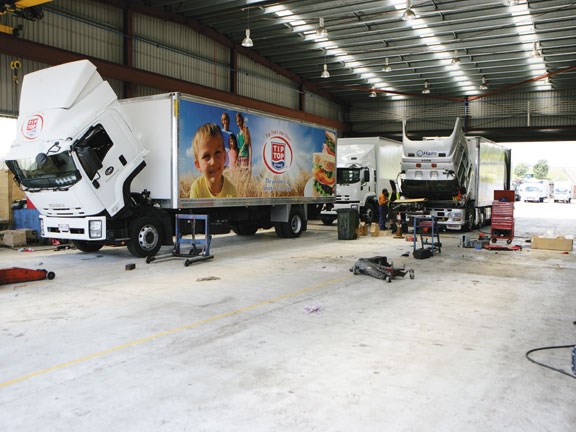 Ask Ashok Parbhu, dealer principal and CEO of the CAL ISUZU dealership, what the secret to being successful in business is and the answer you'll get will be "hard work – long working days".
But that's not to say he doesn't take time out to for the occasional spot of fishing and the odd round of golf from time to time.
The quietly-spoken, Waikato-based businessman has previously preferred to operate under the radar but in recent years the success and growth of the business, and his desire to give back to the community, has seen Ashok become a well-known identity around the sports fields and community groups in his home town of Hamilton.
Back in the 1980s, Ashok's elder brother Raman had a dream of one day owning a premier truck dealership, so operating on the age-old theory of 'a journey of a thousand miles begins with a single step' he began dismantling trucks on the front lawn of his parent's house.
By the mid 90's Raman had been joined in the business by younger brother Ashok, who had spent a number of years working as an accountant. The two brothers started importing used trucks from Japan.
Ashok rapidly learnt new skills, travelling to Japan on a regular basis to source new stock while Raman stayed behind in New Zealand, running the fledgling operation.
It was about this time that the business, which was known as Commercial Autos, had moved to the current site at Te Rapa, north of Hamilton and was becoming a growing presence in the truck market throughout the upper North Island.
In 1997 both the Parbhu family and the Commercial Autos enterprise were dealt a savage blow when Raman died suddenly. This left Ashok running the organisation.
"The early days were never easy, but we had a real desire to work harder, longer and smarter than anyone else and we just believed it would pay off," says Ashok.
The truck sector he says comes with some particular difficulties with high unit prices, at times low margins and ongoing frustrations with importing.
However, less than a year after the opening of the high-tech Te Rapa showroom and workshop, the company, from humble beginnings, has expanded into the Auckland market and beyond with the recent purchase of TCL Isuzu.
Today CAL Isuzu proudly defines itself as offering New Zealand's largest range of new and premium used Isuzu trucks all superbly supported and sold by New Zealand's largest Isuzu agency.
The TCL takeover has definitely cemented CAL Isuzu's position as the dominant force in the whole of the North Island as New Zealand's number one selling truck brand.
With the purchase of TCL finalised on 1 December, 2012, CAL now has sites in Hamilton, Auckland and Tauranga and employs close to 100 staff with its head office, and roots, in Hamilton.
At the Te Rapa complex they also offer authorised Isuzu parts sales and a state of the art, full mechanical service department as well as engineering, coach-building and paint facilities to ensure a CAL Isuzu client can get their specific requirements addressed.
Merv Williams, account director of CAL Isuzu's advertising agency, Bettle & Associates, put it most succinctly when describing the Te Rapa operation ­— "In an industry where dirt and grease are commonplace, the sleek modern lines mixing vast expanses of glass, aluminium and concrete confirm CAL Isuzu as being the standout [dealership] in the marketplace."
Ashok Parbhu is under no illusions as to the enormity of the task that lies ahead but as he says he's "been there before" and besides this, he says he has every confidence in his team, many of whom he has worked with for a long period of time.
Many of the people coming into the CAL Isuzu team as a result of the TCL purchase have a number of credits to their names as well, as many have gained top marks in the Isuzu Technician's Guild and competing in the Isuzu IGP competitions in Japan.
One such technician is Paul Everson. Paul recently won the 2012 Top Technician award in the Isuzu Technician Guild. He beat out stiff competition by technicians from all parts of the country.
Paul is an avid reader of technical bulletins and says it's his hobby outside of work. His colleagues swear you can ask him any technical question regarding Isuzu trucks and he'll give you the right answer.
At the time Deals on Wheels visited Ashok on-site at his new acquisition, there was still a number of details to attend to, such as the erection of signage.
Although the purchase of the business is now completed, the official grand opening is still a few months off ­— and grand it will be if the opening of the new facility in Hamilton over a year ago is anything to go by.
Neil Waka, corporate affairs manager for Holden NZ hosted the Hamilton event on a balmy October night and a great time was had by the 100 or so industry guests, media personnel and dignitaries in attendance.
Waka is tipped to host the Auckland opening as well. The only thing that can't be guaranteed, of course, is that the weather in Auckland will live up to Hamilton's effort.
If the 2011 event is the benchmark of a CAL Isuzu opening ceremony, then attendees at the 2013 opening will be treated to a night to remember!
In the meantime Ashok Parbhu and his team have got a lot of work ahead of them. Luckily hard work, it seems, doesn't frighten the astute Mr Parbhu – he appears to be driven by it.
If you're left wondering what it is perhaps that drives him, take a look at his personalised plate, '4RAMAN'.
I reckon Raman Parbhu would be pretty pleased to see where the small business he started all those years ago has ended up!
Feel free to make a comment or ask us a question about this story on the Deals On Wheels
page.
For the latest reviews, subscribe to our Deals On Wheels magazine here.
Keep up to date in the industry by signing up to Deals on Wheels' free newsletter or liking us on Facebook.