Business profile: Wholesale Commercial Vehicles
---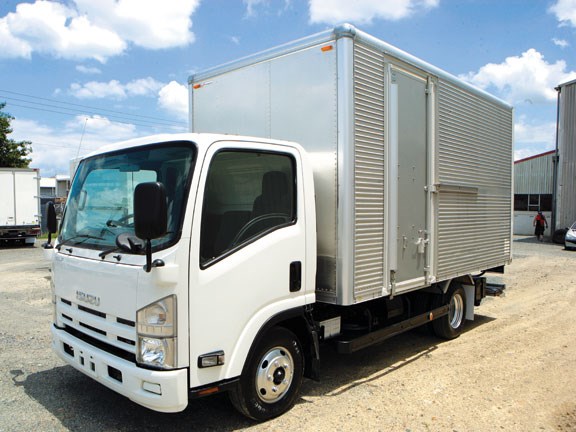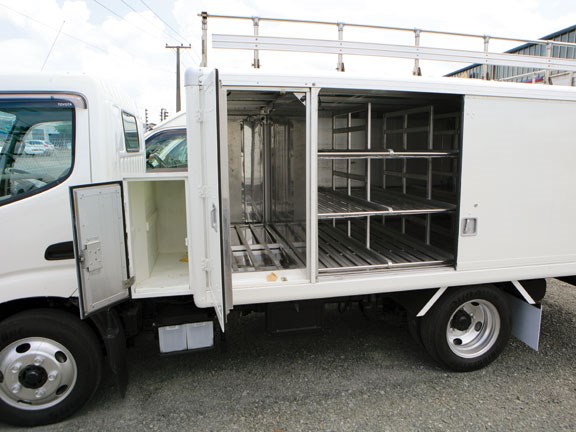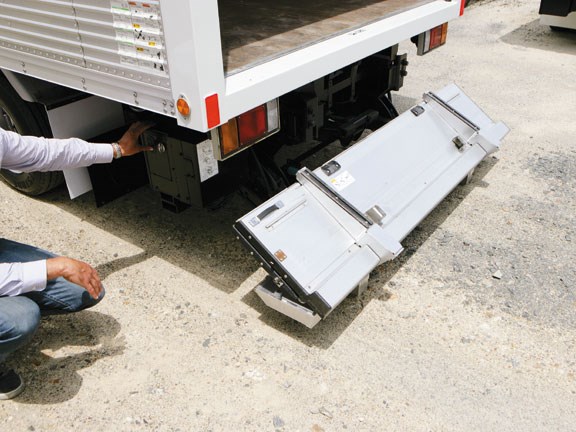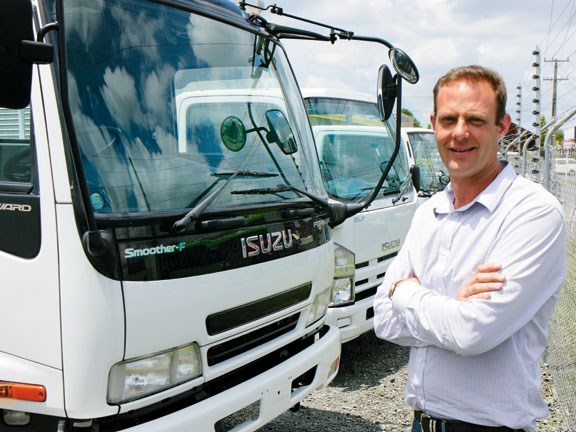 Points of difference are important when making a business stand out from the others. Sometimes these may seem almost unnoticeable to the competition but can have a striking influence on how a business connects with their customers.
William Mouat, owner of Wholesale Commercial Vehicles in Hamilton, is a good example of someone who's wide and varied life experiences have indirectly influenced the way his business operates. Born and bred in the Hawke's Bay, it seems he was originally destined for life on the range, and his Bachelor of Commerce and Agricultural Farm Management degree from Lincoln University attests to this.
With his passion for trucks and machinery, it probably came as no surprise he ended up as an agricultural contractor and transport business operator. After doing this for a number of years, an opportunity to sell up became available. As he explains, at that point, he was able to go in a number of directions, so in 2007, with a wife and young family, he decided to move all to Hamilton.
With some contacts in the import game, another opportunity became available for Mouat – this time importing and selling commercial vehicles. "That was in 2007, just pre-recession and pre-emission laws, so I had 12-months of a new business start-up, followed by a double whammy of recession hitting commercial vehicles as hard as anything else," he says. "This was followed by emission rules which clamped down over a two to three-year period to the Euro 4 standard we have now."
With challenging trading conditions since establishing the business, Mouat is one of few left in the game after the recession influenced the past few years.
Speaking with him, he doesn't give the impression of someone from a traditional sales background, although there is a glint in his eye when talking about closing deals. He is quick to point out that his love of trucks and machinery gives him an eye for detail and his extensive background knowledge supports his business and helps provide a point of difference for potential purchasers.
On the day of our visit, Mouat had just secured the sale of two trucks to a South Island rental fleet. "The buyer originally came in for one truck, but quickly decided on purchasing another one when he saw the quality of our stock" he says.
When vehicles arrive, they are immediately placed in the workshop to be refurbished, right down to having the interiors stripped out for thorough checking and cleaning. No doubt Mouat sleeps comfortably knowing that every commercial vehicle that is placed onto the sales yard has received such an extensive seeing to.
With the market currently being with smaller commercial vehicles, Mouat has been concentrating the core of his business around supplying to medium to small truck buyers.
"The larger and heavy duty trucks are where my main interest lies, as is my experience with owning and operating them" Mouat says. There is a goal to eventually get into these vehicles, but he is cautious about moving into this field until there is more stability in the heavy truck market.
Summing up, Mouat says the main focus is to present competitively-priced vehicles in good condition, with attention to detail. He is positive about the future of the truck industry and, despite vehicle choices becoming more limited for buyers due to emission requirements, he maintains it's a good thing for the truck industry and its reputation by putting newer, cleaner vehicles on the roads –something evident by the huge decrease of smoky vehicles seen these days.
Passion for the truck and machinery industry certainly helps keep the business of Wholesale Commercial Vehicles rolling.
For more information contact Will Mouat on 07 850 4909 or 0274 888 888 or email Willmouat@hotmail.com.
Feel free to make a comment or ask us a question about this story on the Deals On Wheels
page.
For the latest reviews, subscribe to our Deals On Wheels magazine here.
Keep up to date in the industry by signing up to Deals on Wheels' free newsletter or liking us on Facebook.