Business profile: TraXion Distribution Limited
---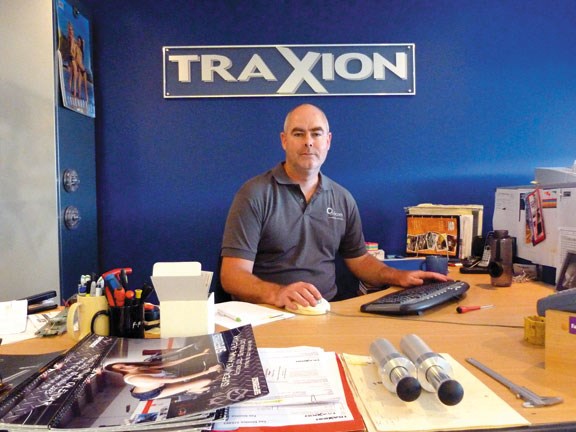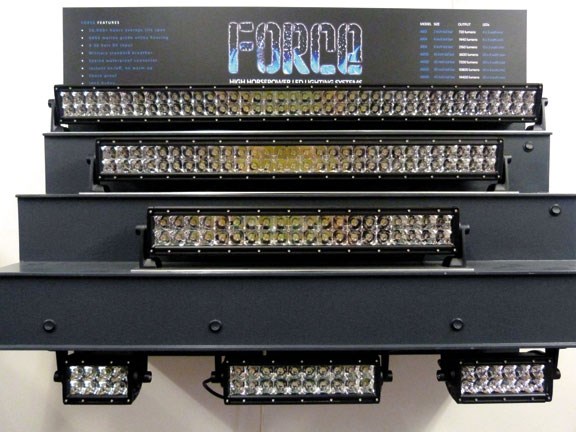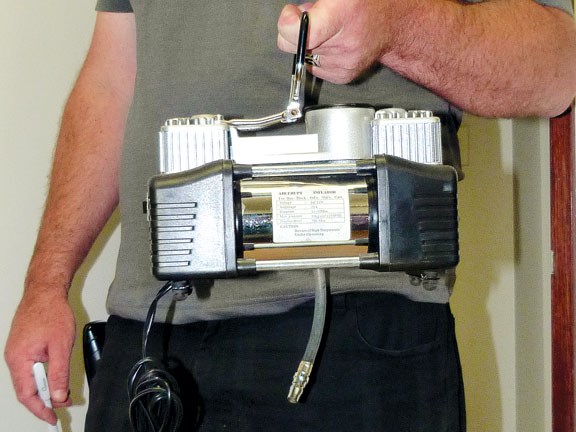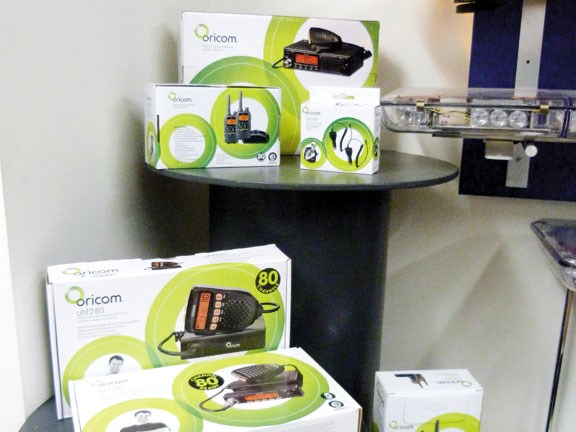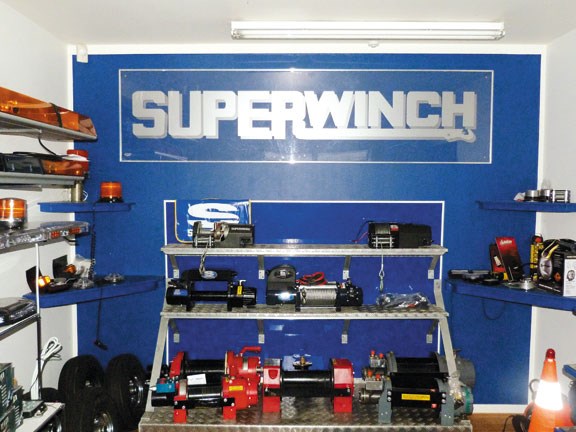 Winches of all shapes and sizes, wireless remote controls and hazard lighting in almost all the colours of the rainbow – TraXion Distribution Limited has it all. Lyndsay Whittle went to check out all the goodies on offer!
I think TraXion's co-director Phil Clark was chuckling to himself as I turned up to his showroom in my Suzuki Vitara that hasn't seen any service in a four-wheel drive situation (other than a couple of stints in a dry paddock) in its entire life.
Clarke is the owner of some serious off-road kit. It's his hobby and he reckons it gives him more than a modicum of credibility when someone turns up at the showroom, looking for a performance suspension kit, winch or light bar for his or her off-roader.
As the company's sales are derived largely from a customer-base of some of the big players, like Nissan and Toyota dealerships, that credibility goes even further.
The company was started way back in 1998 by Paul Ashman and about 10 years ago Clarke was approached by the founder to manage the company, which at that time specialised in towing/recovery equipment.
Seeing the scope and opportunity to enhance TraXion's range with the supply of more specialized products, including 4WD equipment, he simply couldn't say no.
Clark says that it's especially important these days to have several strings to your bow and it's apparent that Ashman and he have that well-covered by not only supplying the four-wheel drive and recovery industries but also servicing the heavy haulage and marine markets as well.
While not getting to meet Paul Ashman on the day of my visit, I did manage to catch up with him in a short phone conversation the next day, in which he told me that the market has changed in the 14 years he's been in business.
He says, when he started out, the recovery side of the operation represented about 80 percent of sales with the other 20 percent being the off-road 4x4 market. These days however, he says, those figures have been almost totally reversed.
One thing Ashman says hasn't changed over the years is the firm's regular monthly advert in Deals on Wheels. He says they've never missed a month in the entire 14 year history of their company.
Marketing is obviously something that is central to the TraXion Distribution ethos, a close (or even a distant cursory glance) at their calendar is testimony to the fact.
No matter where you live in New Zealand, TraXion Distribution has it covered with almost 40 dealers with access to their products from Kaitaia in the North Island to Winton in the South Island.
The company stocks the widest range of winches you're ever likely to see in one place at one time. They also stock tyre inflators and deflators, alloy wheel spacers, high-strength manual freewheeling hubs and 4WD suspension lift kits; in fact just about everything one could imagine you'd need for a weekend of four-wheeling at the beach or in the bush.
If you're in the recovery or heavy haulage business, there is a wide range of magenta warning light products designed specifically for your industry, along with FM CB radios and electric or hydraulic winches to suit every application from 450kg pull to 15,000kg in stock.
Visibility, especially at night time, has been enhanced 1000 fold over recent years with the advent of LED lighting.
Not only does LED provide a far brighter light than was able to be produced several years ago but much less power is required to generate any given amount of light and the boys at TraXion can provide you with enough light in one bar to light up the scene like it's the middle of the day.
The application of LED technology into hazard lighting has almost consigned the old style revolving beacon, as seen on police cars and fire appliances, to the scrap heap.
TraXion Distribution has a full range of low-profile hazard light bars in amber, magenta and clear, to suit the needs of every industry imaginable.
Better than that, go and pay them a visit at their Albany office – they may even give you one of their fabulous calendars to hang on the workshop wall.
I did mention the calendar, didn't I?
For more information phone 09 414 1137, email sales@TraXion.co.nz
Feel free to make a comment or ask us a question about this story on the Deals On Wheels
page.
For the latest reviews, subscribe to our Deals On Wheels magazine here.
Keep up to date in the industry by signing up to Deals on Wheels' free newsletter or liking us on Facebook.