Future Volvo
---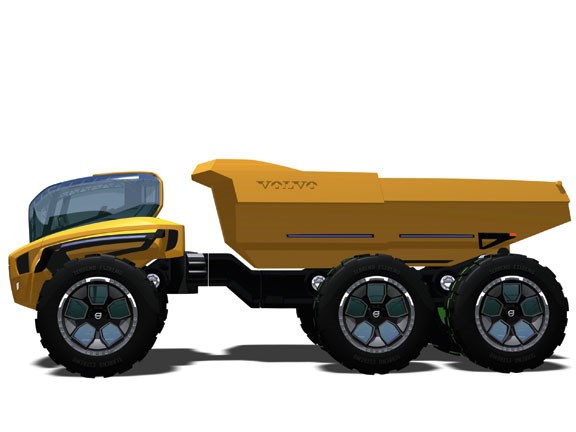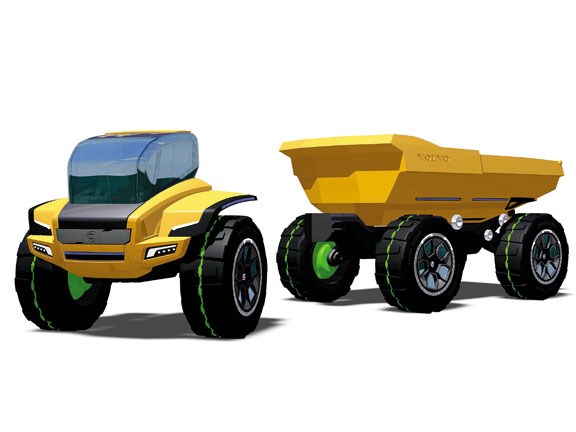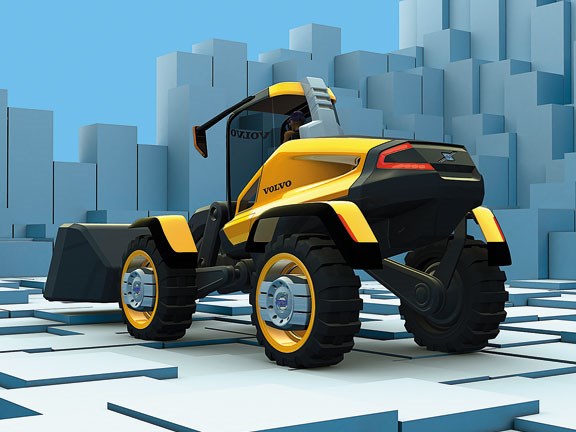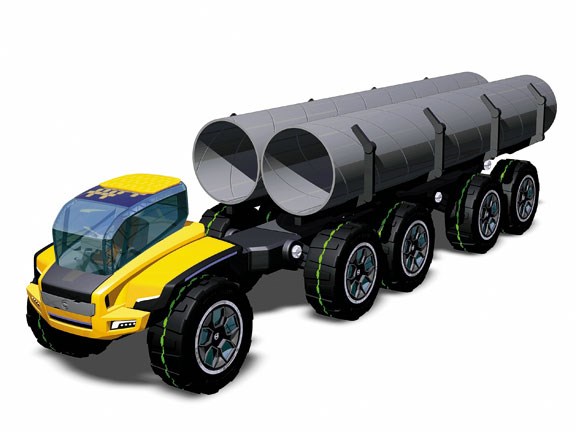 Volvo Construction Equipment (Volvo CE) aims to be the most innovative company in the industry. To achieve this, the business is cultivating an innovation-friendly working environment and enlisting the help of innovation experts.
According to the Oxford English Dictionary, innovation is defined as, "The action of innovating; the introduction of novelties; the alteration of what is established by the introduction of new elements or forms."
But Volvo CE has gone beyond this and taken innovation to the next level - innovation has become a company mindset and a way of working. This approach has already attracted attention from outside the organisation and industry experts have described Volvo CE's innovation model - which sets out nine essential factors needed for success - as 'state-of-the-art'.
"Innovation is at the core of Volvo CE's business, but now we are becoming more conscious of how we innovate," explains Jenny Elfsberg, director of the emerging technologies department at Volvo CE.
"Incremental innovation [where you adapt or improve an existing product] will always happen, but Volvo CE is challenging its employees to think 'outside the box' and focus on customer needs.
"Until something brings added value to the customer, it's not classed as innovation. To enable innovative product development, we are creating a working climate which encourages all employees to be innovative within their role each and every day," Elfsberg comments.
An innovative approach
"Volvo CE has the right approach to innovation," says innovation expert Professor Tobias Larsson. "The company knows that it is necessary to be continuously innovative in order to secure long-term profitable growth and remain competitive in today's global marketplace. That's why it's looking past the construction equipment industry's traditional methods of working.
"Employees now think about how to modify machines and change the way products are used in order to provide added customer value. You just have to look at Volvo CE's innovative concept vehicle - such as the Centaur, which rewrites the rules for articulated haulers, and the radical new excavator design of the Sfinx - to appreciate its advanced technological thinking and world-class design abilities.
"But for employees to be able to think like this, there needs to be a creative climate - one that is ripe for innovation - and that's where Volvo CE's innovation model comes in," Larsson adds.
Active innovation
To ensure Volvo CE reaches its goal of becoming the industry's most forward-thinking company, a suitably innovative innovation model has been created, establishing what is needed for success: forming an innovative culture, setting a clear innovation process, receiving the backing from management and making sure employees have sufficient time to think creatively.
Volvo CE is working towards an ideas culture, where employees voice their thoughts and aren't discouraged by failure. "There is no such thing as a 'bad' idea. The best way to discover a really good, new idea is to gather as many ideas as possible," says Elfsberg.
"We can see the progress we've made in innovation with events such as our Innovation Jams, where the collective brainpower of the entire company is focused on a single issue, such as fuel efficiency. These events have generated dozens of good ideas worthy of further evaluation - some have led to patents and will soon be put into production.
"Another way our employees are sharing ideas is through Volvo CE Interact, an internal website, the role of which is to be an innovation platform. When an employee posts an idea on the website, other users and moderators can discuss it and help it to grow - interaction is key to innovation," she adds.
Bright ideas
To further embed innovation in the organisation and guide Volvo CE's innovation process, 30 employees have been trained to become 'iCoaches'. The global innovation coaches have learnt to lead meetings in a creative, inspiring innovation. They understand how to capture an idea and know how to apply for patents. The team consists of employees from Sweden, Korea, the US and Germany, with more to follow.
Volvo CE's first 'iCoach Days' meeting was held at the end of last year. At the event, external innovation experts shared their knowledge and led workshops about such topics as 'how and why innovation happens', 'how to communicate cross-functionally' and 'innovation management'. Professor Larsson, who is collaborating with Volvo CE on innovative product development, discussed 'ambidextrous organisations': companies that manage existing solutions while also pursuing new innovations which will define their future.
Measuring innovation
"There is much more to measuring how innovative a company is than just the number of patents granted," says Professor Larsson. "Volvo CE is assessing its innovation capability and looking at what it can do to increase innovative performance, ensuring its customers are working in the most productive, efficient, safe and sustainable way.
"You can't measure innovation on sales figures; you have to measure it before the product is on the market, in the early phases of concept development. Volvo CE is working in a very modern way and is alongside some of the most innovative companies in the world," he continues.
Volvo Construction Equipment's on-board weighing system for its F-Series haulers was recently announced a winner in the Intermat 2012 Innovation Awards. The awards aim to highlight the most innovative equipment and techniques in the industry.
Volvo's revolutionary on-board weighing system is available for its full-suspension haulers and gives an unprecedented insight into machine productivity. The system monitors the input of weight on the machine via pressure sensors and relays this information to load software integrated into the hauler's electronics.
For the latest reviews, subscribe to our Deals On Wheels magazine here .
Keep up to date in the industry by signing up to Deals on Wheels' free newsletter or liking us on Facebook.