Truckie Profile: Peter Jobson
---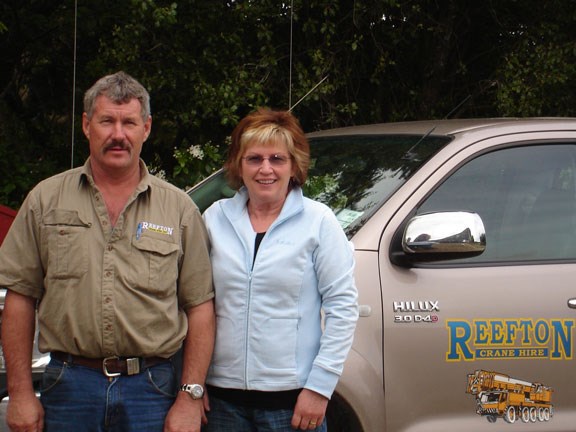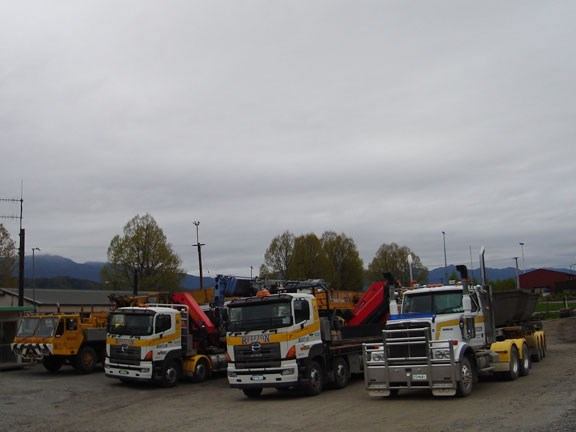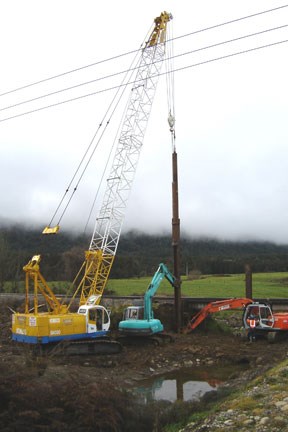 There's little time for rest when you're Peter Jopson, who provides cranes and construction services to the West Coast and Canterbury region
Peter has been running Reefton Crane Hire for seven years now and the operation is thriving. He started the business after a 20-year stint in Western Australia. After all those years across the ditch, he felt it was time to return home and start up Reefton Crane Hire. 
"Since we began, we've always focused on service and keeping the customers happy."
To keep up with demand, Peter and his works manager take care of the general management while his wife Doreen handles the day-to-day office work. Along with 20 employees, 12 cranes, four trucks and a hard-working attitude, Peter and the crew provide three main services: crane hire, cartage and construction.
The construction work is mainly bridge building but also includes foundations and piling work. The cartage services the company offers include carrying containers, equipment and buildings, sometimes as far as Auckland.
"We service the coal industry here and also the gold industry; there's a gold mine just out of town here that we do a lot of work for."
The team at Reefton Crane Hire also do a lot of project work.
"At the moment we've got the Pike River coal project and we're working closely with Brightwater Engineering on that. We get along well with KiwiRail and Ontrack, which are also big customers of ours and we do work for Solid Energy and Oceana Gold too," says Peter.
The kind of work required determines how long the crane is hired for. A lot of it is shutdown work, and Reefton Crane Hire will be on-site for a week or maybe a month or two. And it's not just the cranes it hires out either; qualified and skilled operators are provided too. 
Peter explains that it takes more than a heavy traffic license to take charge of a crane. The learning process includes completing a certain amount of hours behind the controls as well as completing the theory side.
"You need to be certified to the NZ standards. It's a special license and we've got quite a good training system in the company."
He says it normally takes more than a year to be fully qualified, as it takes 12 months to get your ticket, then you have to practice to become comfortable and gain experience. It can take four or five years' to become quite experienced.
Reefton Crane Hire has 10 crane operators and runs a few out of its Westport base. Its biggest crane at the moment is a 125-tonner, which reaches up to about 80 metres.
Peter says safety is a really big issue, which means they are faced with a never-ending paper war.
"We have a safety officer permanently employed and we aim to have a site meeting most mornings."
Peter says they also try to have a "toolbox meeting" once a week.
"It's important the staff know where the company is going and if there are any issues on-site that we need to rectify as far as safety goes."
Another policy Peter has strong views on is the use of quality equipment. The brands the company stocks include Hino, Volvo, and Western Star. Crane brands include Grove cranes, Kato cranes and Kobelco and Tidano.
"We like to keep a good fleet of vehicles and run good gear here."
Peter also became a member of NZ Trucking around the same time he set up Reefton Crane Hire.
"It's a good idea to have the backing of an organisation for support and informative industry news."
He's also a member of The Power Crane Association of NZ.
While good vehicles and equipment may be an important factor in Reefton Crane Hire's achievements, hard work and smart thinking are undeniably the largest part.
After tearing Peter away from his busy day, I let him get back to it; he has more than enough work to cope with but you won't hear him complaining.
Keep up to date in the industry by signing up to Deals on Wheels' free newsletter or liking us on Facebook.