Truckie profile: Vaughan Moloney
---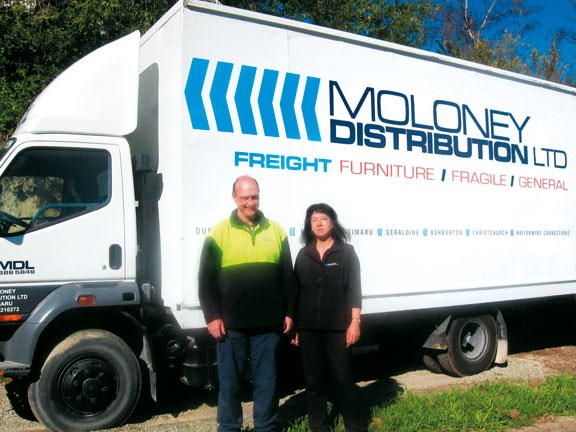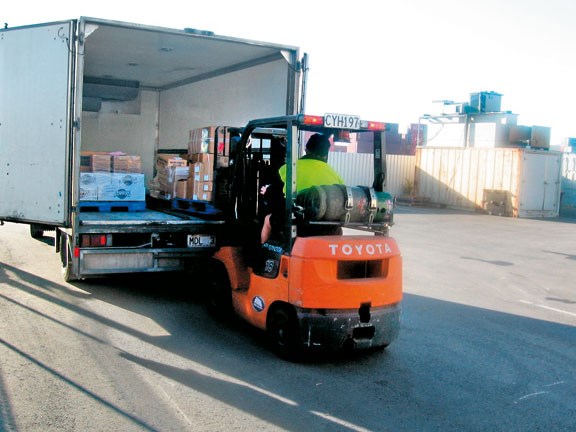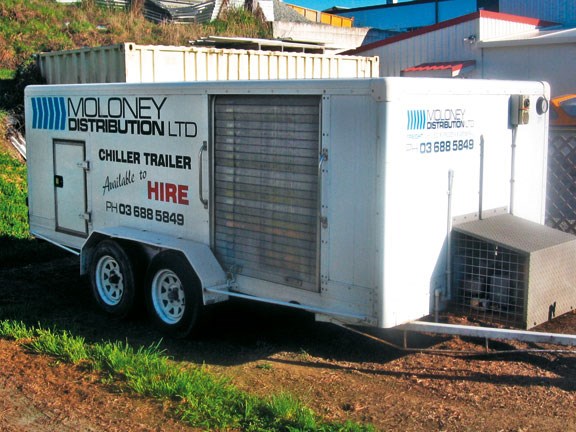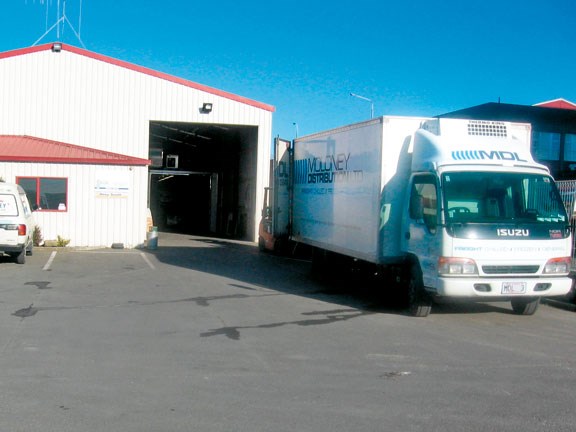 Timaru family man Vaughan Moloney runs his business with customer satisfaction as the number one objective. His enthusiasm comes from his appreciation of being self-employed and the hard yards he's put in to get his business, Moloney Distribution Ltd, where it is today
When Vaughan returned home to Timaru from his OE 10 years ago, he saw an advertisement in the local paper and decided to buy a milk run for Anchor milk. Along with his partner Tania, they delivered milk and managed their line for several years, making plenty of contacts along the way. Eventually they secured other product distribution lines and Moloney Distribution has been expanding ever since.
The company has three main divisions. Essentially it offers freight delivery and product distribution but also has storage and logistics solutions too.
A major division is product distribution where it delivers a large variety of products including food and cleaning items. Using local and New Zealand manufacturers, it services everything from supermarkets and the hospitality industry to the corner dairy.
"It comes from the manufacturing plants and gets stored here, orders will get faxed through and we pick and pack those orders then dispatch them out around New Zealand."
The other side of the business is freight work, predominantly chilled and frozen freight but can include anything from tinned food products to packaging.
"We specialise more in chilled and frozen food products, which predominantly ranges anywhere from chicken, meat or fish to salads and dairy products."
One attribute that makes Moloney Distribution stand out from the crowd is the storage and logistics services it offers. The company has a large storage warehouse in central Timaru where it stores chilled and frozen products as well as general dried goods for its customers. 
"It's a little bit of a niche market for us, our purpose built storage units mean we're probably a little bit different to other transport operators in NZ."
Moloney Distribution Ltd is a six-day operation. When Vaughan's not working, he spends every spare moment with Tania and his kids; Amber, 10 and Aiden, eight. They enjoy getting away for the weekends and going away with friends on camping and fishing trips.
Like most people running their own business, Vaughan works long hard hours. He's lucky he really enjoys his work and loves the excitement of the industry.
"It's a rapidly changing industry; it's got its own unique challenges. I just enjoy being self-employed, I find that very motivating. The business is not for everyone but I love what I do and if you love what you do, motivation to work hard comes a lot easier."
And if Vaughan doesn't have enough to keep him busy as it is, he's currently in the process of setting up another division in the business, furniture and fragile freight. Fragile freight refers to items such as whiteware, fridges, freezers and computers etc.
"We're doing it for a bit of a change. We've got all of our own warehousing and all of the equipment to do it, it's an area we can diversify into and it will give us some more options for the future."
With a staff of five including a general manager (Vaughan), an office manger (Tania), one sales rep and two drivers, Moloney Distribution services regional South Canterbury, North Otago and Mid Canterbury out of the Timaru base. The trucks currently in use are an Isuzu FSR600 and two Isuzu NQR500s, which are hard-sided and fully refrigerated.  
On the subject of industry setbacks, Vaughan remains positive.
"I think fuel prices are definitely affecting the industry as a whole but that's also affecting everyone else in NZ, so the more fuel prices go up, the more freight prices go up and everyone ends up paying for that.
"It's still a good industry to be in, there is a lot of compliance issues and quite a lot of regulations within our industry, being a member of NRC has definitely made all that less time-consuming as they keep you updated right away." 
His advice for setting up?
"Join the association, run your cost modules and be prepared to work long hard hours. It is an exciting industry, it's not for everyone but I enjoy it and I love what I do."
Keep up to date in the industry by signing up to Deals on Wheels' free newsletter or liking us on Facebook.