Top team, top service
---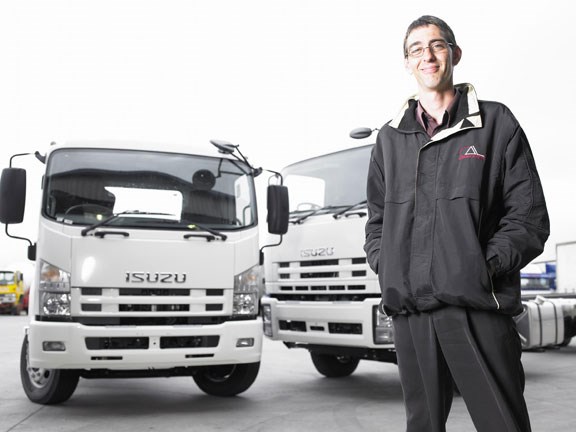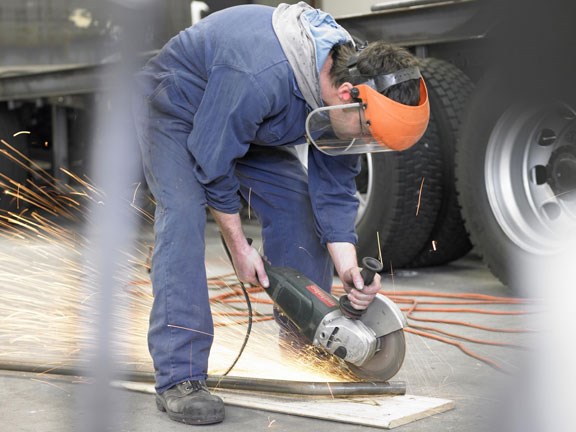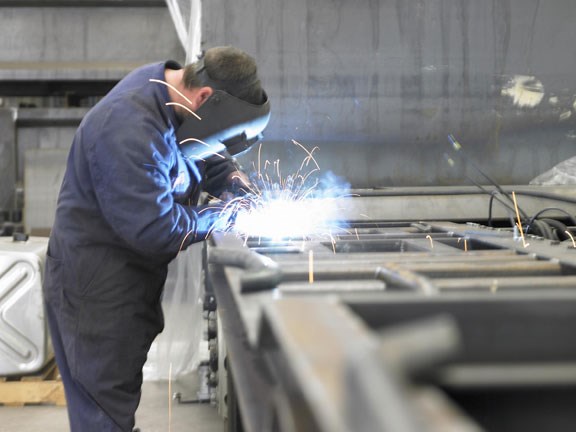 Commercial Autos has now established itself as a complete one-stop shop for new and used trucks
This year the company has celebrated some momentous milestones, including the purchase of the Isuzu truck brand for the greater Waikato region. Now an Isuzu Master Trucks dealer, Commercial Autos can supply the full range of new Isuzu truck models.
Commercial Autos is also recognised as New Zealand's largest used truck dealership and, through its CAL Trucks brand, is quickly establishing itself as a leading manufacturer of production and purpose-built motor bodies.
The company has recently seen some expansive growth in its servicing department as well, including the 2000m2 addition to its workshop and an extension of the parts and
service facilities. But as Commercial Autos managing director Ashok Parbhu has emphasised on many occasions, the success of the company could not have happened without its talented and dedicated staff members. 
Commercial Autos Ltd has a knowledgeable team with expertise in all areas of the Japanese truck market. The company's five main departments include sales, parts, service, manufacturing and panel and paint, and each department is led by an experienced and reliable manager.
New
The new trucks division is led by John Weatherly and Steve Hoyne.
Having spent most of his 44 years' in the transport industry, diesel has been in Weatherly's veins from his early years growing up in Canada assisting with his father's transport business, helping out until he was old enough to buy his first long-nose Peterbilt tractor unit.
Returning to New Zealand in 1997 after 12 years running his own transport company in Calgary, he has been involved in truck sales and selling Isuzu trucks for almost 10 years. His passion for the product is almost as strong as his passion for fishing.
Hoyne has a long history in truck servicing and sales, which began with a five-year petrol apprenticeship. He then moved over to diesel and worked in an Isuzu truck workshop before leaving to manage a car workshop. He returned to the trucking industry as a contact mechanic for the local Isuzu dealer and then took on the role of foreman. Since then, he has worked in various positions for the company and has held the Isuzu sale engineer for the past three years.
Hoyne joined Commercial Autos recently, giving the company a very experienced new Isuzu truck sales team.
Used
The used truck sales division is led by Pat Coleman and Malcolm Card.
Coleman has been in the transport industry since the day he left school. He started off as fleet serviceman at Vulcan tyres and then went into partnership forming a very successful new tyre shop called Speedy Lube and Tyre. As the desire to change occupation grew, he sold the tyre shop and bought a small truck sales firm called United Truck. After five years, the decision was made to sell to Parbhu at Commercial Autos Ltd, where a very good friendship began.
A keen sportsman who enjoys rugby and diving especially, he has been selling trucks for more than nine years and says the highlight is meeting customers and making lifelong friendships. 
Card was born and raised in Auckland. When he first left school he worked as a painter and decorator, but his interest lay in trucks and he soon became a reconditioner and complier of imported trucks for Foley Motors Ltd, Penrose. After five years he was appointed the manager, and he is now working at Commercial Autos, where he continues to enjoy selling trucks and "meeting great people". As well as trucks, he enjoys motorsports and fishing.
Parts
The parts department is led by John Herder, who is very experienced with trucking parts. He's been selling heavy transport and construction parts for the past 34 years and has been working with Isuzu parts for the past nine. He's extremely passionate about his role and prides himself in not only providing parts to customers, but also in offering solutions.
Drawing on his many years' of experience in the industry and with extensive knowledge of all truck makes and trailers including wheels, hoists, PTO and pumps, engine overhauls, transmissions, differentials, trailers axles and suspensions, he says there are not many problems he has not come across.
"I know where to get the parts, in the quickest time and at the right price. Service is key."
When John's not hunting out the perfect part for you, he's spending time with his wife and three boys.
Service
The service department is led by Malcolm Hart, who is Commercial Autos' service manager. Prior to this, he was the truck sales consultant for Ebbett Motors, Waikato. Hart knows trucks well, with an extensive history in the industry, including driving stock trucks and working as an automotive engineer on and off for nine years. He has a strong mechanical and technical aptitude, and experience in installation, maintenance and repair roles, with the ability to diagnose complex problems without overlooking simple solutions. Hart thrives on working with
Commercial Autos' efficient and supportive team.
With a strong team and state-of-the-art facilities, Commercial Autos looks forward to successful future meeting the needs of all current and potential clients.
Keep up to date in the industry by signing up to Deals on Wheels' free newsletter or liking us on Facebook.