Different places and different faces
---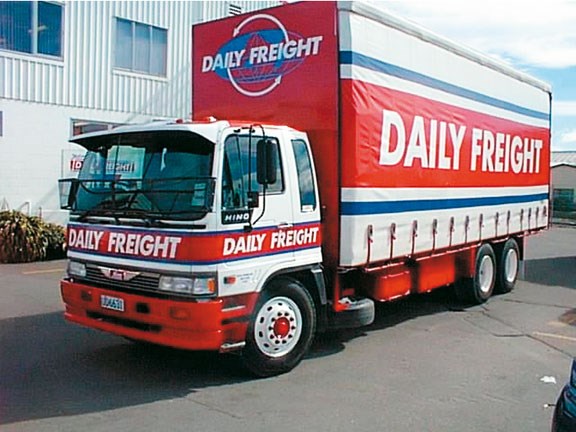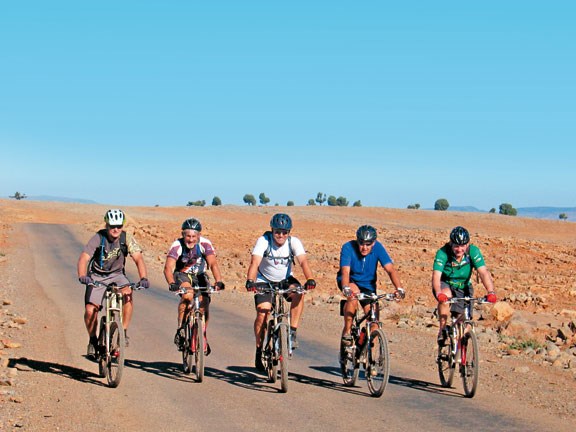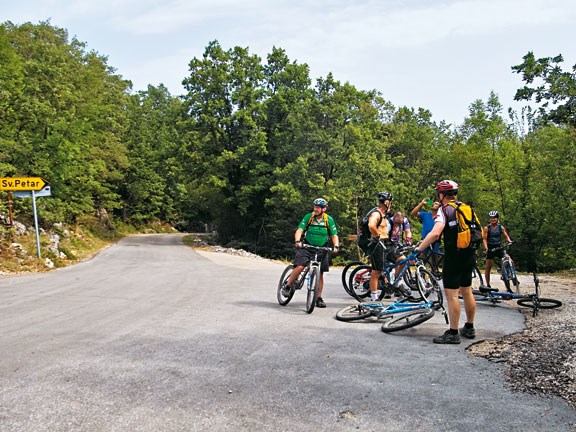 Truckie profile - Doug McMillan
Doug McMillan spends his days behind the wheel of his GH Hino truck. When he's not working, his choice of wheels is somewhat smaller. These wheels belong to a mountain bike that has accompanied him on many overseas cycle tours.
Previously from Mokihinui, north of Westport, Doug has been delivering general freight around the Christchurch area for 16 years. He holds an owner-driver contract with Dailyfreight and is one of the original members of New Zealand Trucking Ltd.
If he's not putting in the long hours for Dailyfreight, he's riding his bike. This passion has carried Doug to many places around the globe; Vietnam, Germany, Italy and Morocco are a few of the exciting and exotic locations he's been to over the years. One trip has even required the 62-year old to pack up his bike and travel to Germany, cycling for two weeks through Europe and ending up in Italy.
Whenever he's overseas, Doug makes an effort to see his two daughters, who are both living in London and working as nurses.
The trips are organised by Pacific Cycle Tours, a company based in Christchurch that specialises in arranging group biking tours both locally and overseas.
"Pacific Cycle Tours have enabled us to do some fantastic trips that have been really enjoyable," Doug enthuses.
Nick Kay, his branch manager and a fellow bike rider, has also joined Doug on his biking adventures.
When he's not exploring the world on two wheels, Doug typically works a 10-hour day.
"The long hours aren't my favourite part of the job," he says, "but the hours do vary. The time you start in the morning and finish up at night all depend on what's happening with the freight and the customers."
Delivering general freight has a lot of variety – the aspect Doug enjoys most in his job.
"I like that you're never doing the same thing," he says. "Even though you are delivering freight all the time, there's always new people and new areas, it's always different."
As the freight arrives at the Christchurch depot in the morning, Doug and the five other owner-drivers deliver it out to the customers. Unlike other delivery companies where the truckies may always drive the same route, freight delivery allows a different drive everyday.
If they're lucky, they may get a quiet spell in the middle of the day before they then move on to pick-ups in the afternoon. For Doug, this involves collecting material from customers in his truck and bringing it back to the depot, where it then goes into the light haul units to be sent to its desired destination.
As part of the Mainfreight group, Dailyfreight has branches all over the country, including Auckland, Wellington and Christchurch. One of its biggest clients is building supply company James Hardie. In total, Mainfreight has 165 branches throughout New Zealand, Australia, Asia and the United States.
Driving trucks became a serious interest of Doug's in the early 70s. He was living with wife Heather in Papua New Guinea and working as a diesel mechanic. After deciding to make a change, Doug moved on to driving logging trucks and stayed in Papua New Guinea for a total of three years.
Not long after their eldest daughter was born, they returned to New Zealand. The young family then purchased a service station, which they owned for 12 years. Selling this got Doug back behind the wheel delivering eggs, which was a job he kept until his current employment with Dailyfreight.
Keep up to date in the industry by signing up to Deals on Wheels' free newsletter or liking us on Facebook.