Hino 300 series
---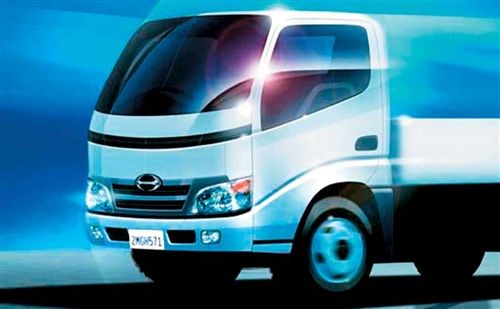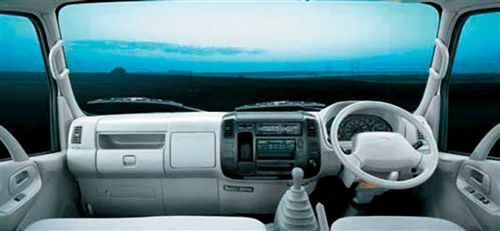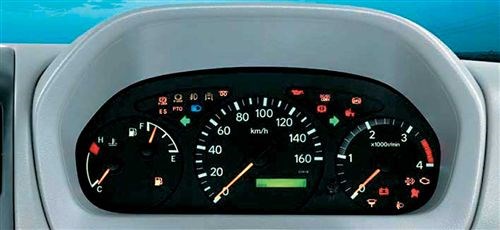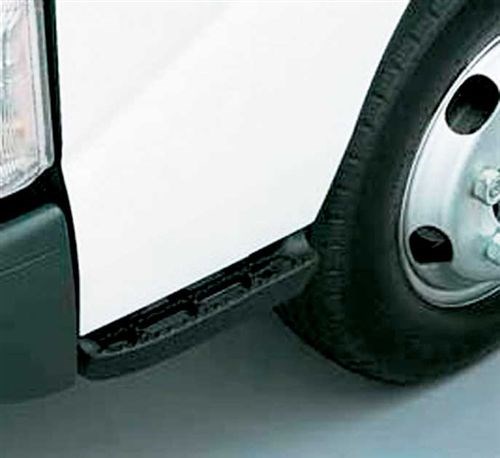 Hino unveils 300 Series light duty trucks for the New Zealand market
Hino Distributors (NZ) Ltd, the New Zealand importer of new Hino trucks, recently presented the Hino 300 series light duty truck at its Auckland branch.
A main focus of the new design is comfort and fuel economy, with features designed to improve aerodynamics and reduce driver fatigue.
The 300 Series is an attractive vehicle, with rounded cab contours accentuated by sleek wedge lines that run across the front and sides. The blister fenders and low front bumper give the 300 Series a distinctive, refined shape and dynamic silhouette. In addition, its large windshield and side windows ensure maximum visibility.
The newly redesigned grille with its integrated Hino ornament shares its overall design with heavy and medium-duty trucks and helps create a consistent brand image. The 300 Series's high roof and easy-sliding seat offer all the head clearance and legroom needed for comfort.
The driver's seat slides and reclines. In the wide-cab model, the seat reclines up to 26 degrees, which Hino says is the highest in its classThe 300 Series was engineered and tested for ideal airflow. The flushed surfaces of its rounded front and monolithic pressed doors give it an aerodynamic shape - cutting wind resistance and noise, and increasing fuel economy. An air dam on front bumper reduces wind drag improving fuel consumption through aero dynamic influences.
Comfort and safety
The 300 Series has a roomy inner cab design, which shows a remarkably efficient use of space. It also offers a variety of options, such as air conditioning or choice of audio systems. And its design cuts noise and vibration, which means less driver fatigue on long trips.
The 300 Series has a number of safety enhancing features, including wide front and side windows, and large outside rearview mirrors which offer maximum visibility, while the large, specially shaped halogen lamps and bumper-inset fog lamps add an extra measure of safety to night driving. In the event of a collision, the tested high rigidity cab design, sturdy side door impact beams work to increase driver—and passenger—safety. In a head-on collision, the steering wheel and support bracket of the steering column deform to absorb some of the shock from the driver.

High-efficiency engines
The 300 series trucks feature Hino's high-performance, high-efficiency truck engines which put a priority on minimizing impact on the environment. They deliver plenty of horsepower, but with better fuel economy and cleaner emissions. The 300 Series engine lineup clears not only Euro-1 emission standards, but also stringent Euro-2, Euro-3, US 04 and Euro-4 emission standards for a number of countries. In addition, they have a low idling noise, to reduce overall noise levels.
This is due in large part to the Hino 300's exhaust gas recirculation (EGR) system, in which exhaust gases are mixed with the intake air to reduce combustion temperature and slow down combustion in the cylinder, reducing NOx emissions significantly. In the Hino system, the high-temperature EGR gas is cooled through a spiral cooling tube and mixed with intake air. This decreases the combustion temperature and reduces NOx emissions more than a standard EGR. By cooling, the concentration of intake air increases to increase the quantity of air, thereby achieving almost complete combustion and effectively reducing particle emissions.
Elsewhere in the engine, the common rail fuel system keeps petrol under high pressure and supplies it to individual injectors uniformly. The fuel injection pressure, injection timing and period (quantity of fuel) are electronically controlled to realise the ideal combustion. The common rail system reduces noise and vibration to alleviate the driver's fatigue. Hino Motors commercialised the common rail fuel injection system for midsize trucks in 1995, and was the first manufacturer to do so.

Body type
The 300 Series frame uses the same 6mm thick frame as many medium-duty trucks, making it ideal for heavy loads, or heavy work on rough roads.
It features a double wishbone independent suspension, which responds accurately to changes in road surface conditions and offers superb driving stability, while continually maintaining the excellent steering stability and ride comfort that users have come to expect from independent suspension systems.
The springs are thicker than standard springs, which allowed Hino reduce the number of leaves and hence the amount of friction between them, thus improving ride comfort.
Some 300 Series models also include a front stabiliser to provide additional sure-footedness and to help prevent rolls on sharp cornering.
The 300 series has been renamed from its former title, "Dutro" Hino Models with medium duty cabs and those with heavy-duty cabs renamed as 500 and 700.
Keep up to date in the industry by signing up to Deals on Wheels' free newsletter or liking us on Facebook.