Canter - perfect for DIY
---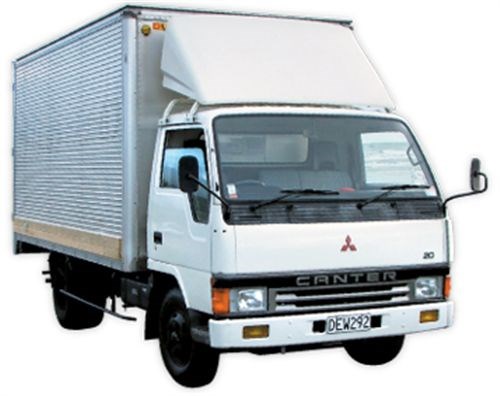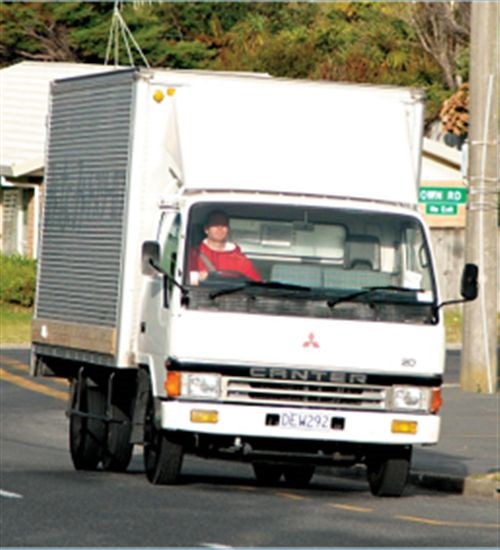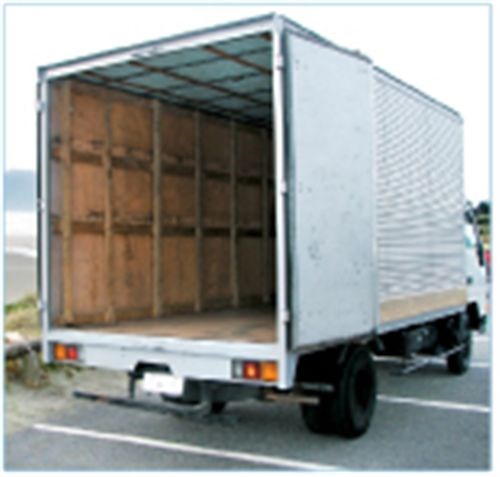 Furniture removal is big business in New Zealand and truck rental companies are starting to see an increase in demand for people opting to "do it themselves" instead of paying professional companies
Bluebird Rental based in Raumati on the Kapiti Coast has experienced first hand this increase in demand, especially for larger trucks, which can cope with a three-bedroom home in one trip.
Although the company had smaller trucks in its fleet, customers were in need of a larger model. Bluebird Rentals decided it was time to purchase a dedicated furniture truck – something big enough to meet customers' demands, but small enough that people didn't require a heavy trade licence in order to drive it.
A 1991 Mitsubishi Canter box body truck was just the answer and has quickly become one of the most popular vehicles within its 40-strong fleet. With a maximum combined weight limit of 4500kg and the capability of holding 18 cubic metres, this truck can quite easily move a basic three-bedroom house in one load.
This second-hand Mitsubishi has 179,000km on the clock and was fairly economical to run, even with the current diesel prices. Comparatively, it will do about 100km on $15-$20 diesel and on a full tank you are looking at about 500km.
The cab was fairly comfortable and well presented with air-conditioning and a heater both working well. Side mirrors provide good visibility for the driver.
The cab will seat three, including the driver, with the middle seat folding down to provide further storage. The windows were electric and could easily be controlled from the driver's side.
Inside the cab clearly displayed was information for the customer/driver regarding the maximum combined weight allowed and the class of driver's licence required, (that being a full class 1) and the exemption under the Land Transport Act. This made it clear what the conditions and limitations of this truck are so there was no room for confusion.
The fully enclosed 18cu m box body was very easy to both access and secure with standard clips on the double doors and a step on the rear. The storage area was in very good condition and looked to be very practical and functional with a number of internal lights for added convenience.
There was also a pedestrian barrier installed on the driver's side along the outside of the truck which is a little bit unusual but its purpose is to stop pedestrians falling under the truck, in particular the rear wheels.
To access the engine the cab tilt lever was situated on the passenger's side and was very easy to operate both up and down with a safety catch fitted also.
This 5-speed Mitsubishi Canter was simple to operate (which will appeal to people on a class 1 licence with little knowledge of HT vehicles), with good acceleration from stationary in second gear. The brakes worked well although the clutch was quite loose.
The only on board entertainment was restricted to an AM/FM radio so you can leave the CD's at home.
Vehicle manoeuvrability was impressive with a very good turning lock. This is important for gaining access onto properties and is one of its best qualities for furniture transportation. Testing conditions did, however, take place with an empty load on this occasion.
The diesel tank was quite accessible as was the water coolant gauge, just behind the driver's door. The tyres on this truck stood out due to the impressive amount of tread on them, indicating they were fairly new.
To sum it all up, this truck is by no means built for a luxurious journey however if it's a practical, easy to operate and cost effective furniture truck that you require then this is definitely a winner.
At $95 a day plus charge per kilometre it's very cost effective and if you have the time to do it yourself, it would definitely be worth it.
By Kelly Ryan
Bluebird Rentals can be contacted on (04) 904 9898. For enquiries and reservations phone between 8.30-5pm or visit www.bluebirdrentals.co.nz
BRIEF SPECIFICATIONS
Mitsubishi Canter
Year of Manufacture: 1991
Max combined weight: 4500kg
Holding capacity: 18 cubic metres
Odometer reading: 179,000km
Transmission: 5 speed
Engine: Diesel
Keep up to date in the industry by signing up to Deals on Wheels' free newsletter or liking us on Facebook.