The Sharing the Road Safely with Big Trucks road show
---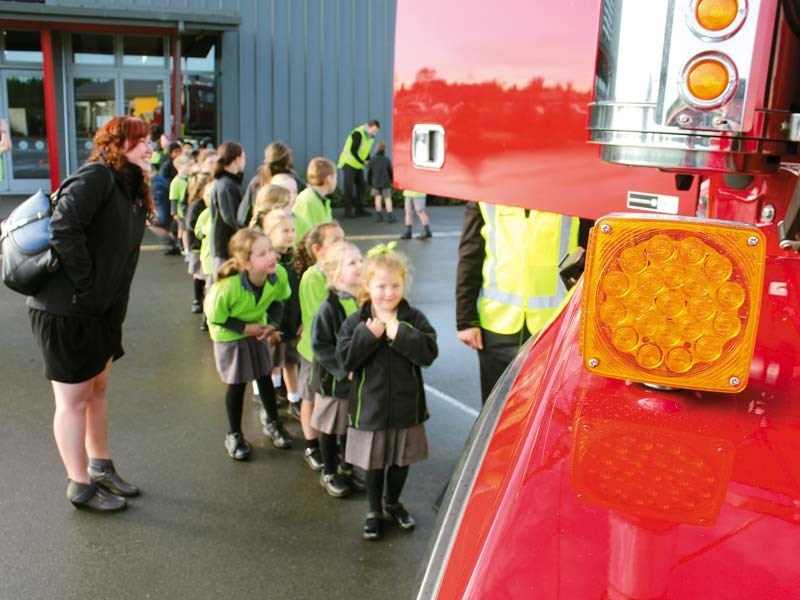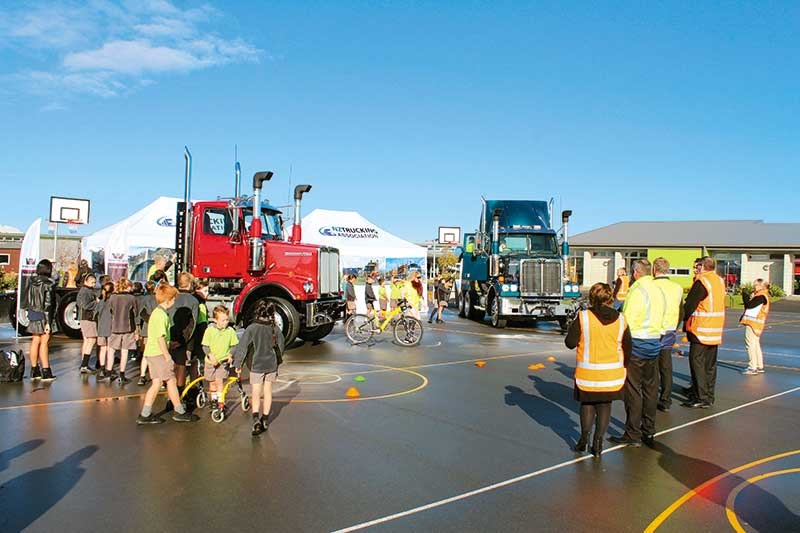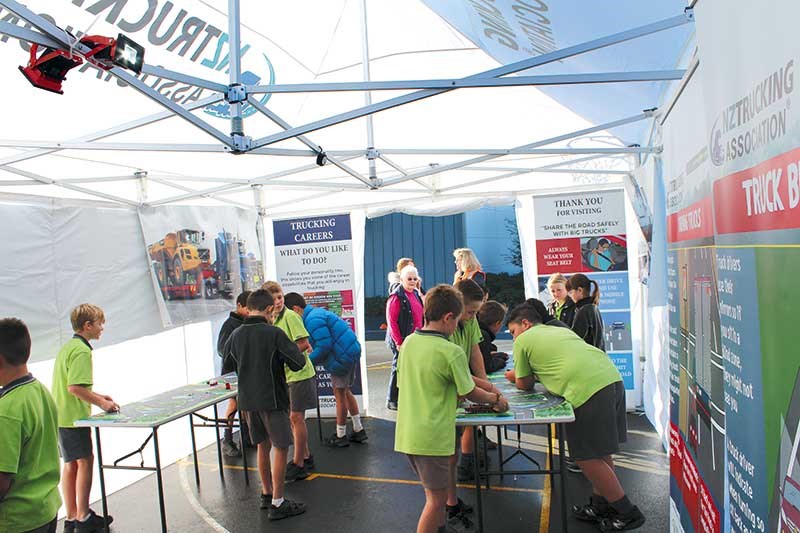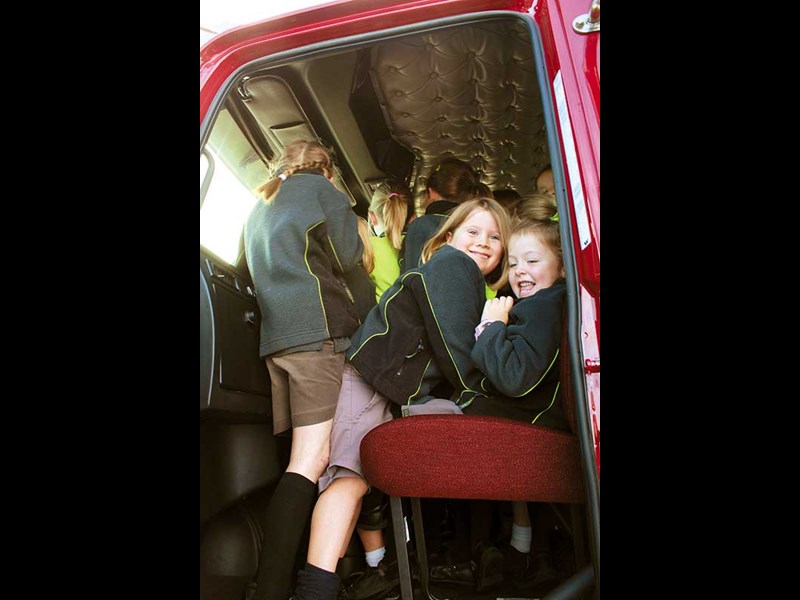 It's not every day that the kids at Clearview Primary in Rolleston arrive at school to find two huge Western Star FX4864s parked on their playground. But that's exactly what happened when the NZ Trucking Association rolled into town last month with its new road show.
The Sharing the Road Safely with Big Trucks road show, which launched in May, was developed to help all road users gain a better understanding of large vehicles and their capabilities.
"It's about getting people to change their perspective – to understand that things look different from the truck driver's seat," says NZ Trucking Association CEO Dave Boyce. "It's really just about education because a lot of people don't understand how long it takes for a truck to stop, and they don't think about what the driver can or can't see."
The association aims to take the programme to as many schools, community groups and industry gatherings as possible. "We believe that if people are more aware of these issues, then they're more likely to make safer driving choices around trucks," says Boyce.
And by making safer choices, it's hoped the grim statistics around accidents involving trucks will improve. According to a recent Ministry of Transport report, 67 people were killed and a further 772 were injured in road crashes involving trucks during 2014. It also showed that most fatalities (81 percent in 2014) are not the truck occupants, but the other road users involved.
Boyce explains that sharing the road safely with big trucks is everyone's responsibility. "We're aiming to engage with as many sectors of the community as possible, from littlies at school, to motorcycle groups to senior citizens – and everyone in between," he says.
And if the reaction from the kids at Clearview is anything to go by, the programme is going to be hugely popular. The children have the opportunity to climb in the truck and get a first-hand understanding of what it's like to sit behind the driver's wheel.
"It was pretty cool!" says nine-year-old Chase. "We learnt that when you're in a truck you can't always see things like bikes. Plus it takes a long time for the truck to stop because it's much heavier than a car."
"We love getting involved with the kids," says Boyce. "It's a great way for kids to learn how to be safe on their bikes and to cross the road safely around trucks. And of course, they'll be learning lots of valuable messages they can pass on to their mums and dads."
While the big trucks were definitely the stars of the show at Clearview, the road show also includes a walk-through gazebo area with large banners showing various scenarios commonly faced by trucks and cars – and how best to manage each. The children are also given a safety booklet and other material to take home and show their parents.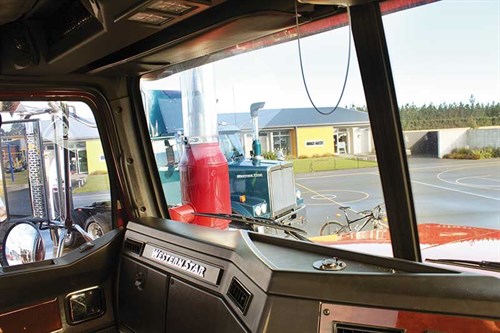 Top truck safety tips
Air turbulence: Trucks create a lot of air turbulence around them. This can affect your vehicle when you are passing, or if they are passing you.
Cyclist blind zones: A marked cycle lane is not safe if the driver can't see you. If the truck is turning left, don't take a risk, let the truck go first.
Don't pull out in front: At an intersection the space between you and an oncoming truck may look large. Trucks are heavy and take a long time to stop.
Passing a truck: Before passing, sit back far enough so you can see both truck mirrors, and the driver can see you. Indicate to show the driver your intentions.
Pedestrian crossings: Trucks cannot stop quickly because they are very big and heavy. Never run to get in front of a moving truck.
Pull off the road: When you pull over, make sure you pull completely off the road. Trucks take up the entire lane.
Truck blind zones: Truck drivers use their mirrors so if you sit in a blind zone, they might not see you. A truck driver will indicate when turning so sit back and be aware.
Turning trucks: When a truck starts its turn, it may have to enter your lane to do so. It's safer not to undertake or overtake a turning truck until the truck has completed its turn.
Unexpected splash or spray: Watch out for splash and spray when you are following or passing a truck when the road is wet. Splash and spray can make it difficult for you to see.
Wide load follows: It can be confusing when you see a large load coming towards you. Immediately slow down and pull as far to the left off the road as you can.
Keep up to date in the industry by signing up to Deals on Wheels' free newsletter or liking us on Facebook.