2015 New Zealand Road Transport Hall of Fame
---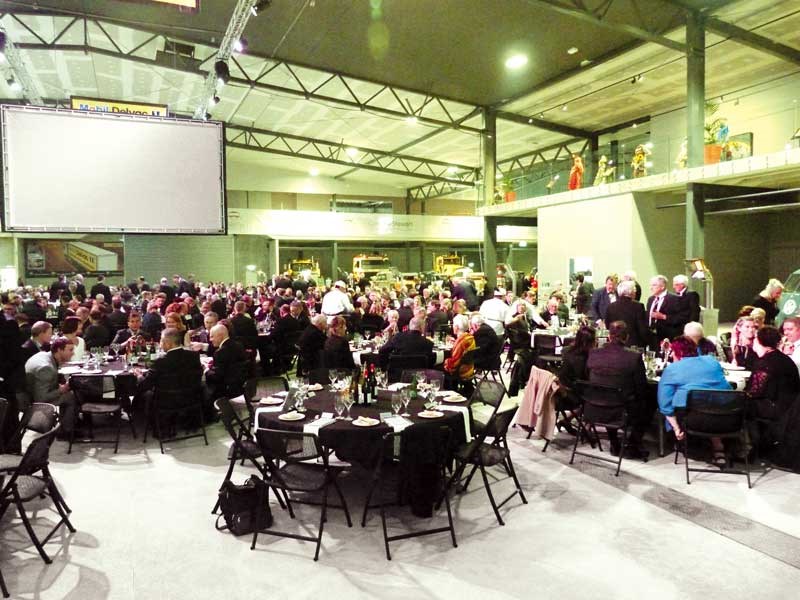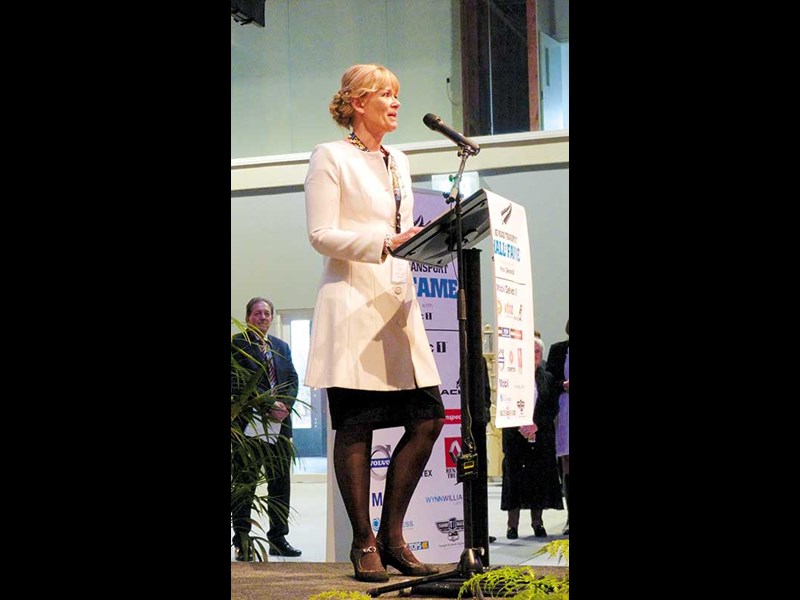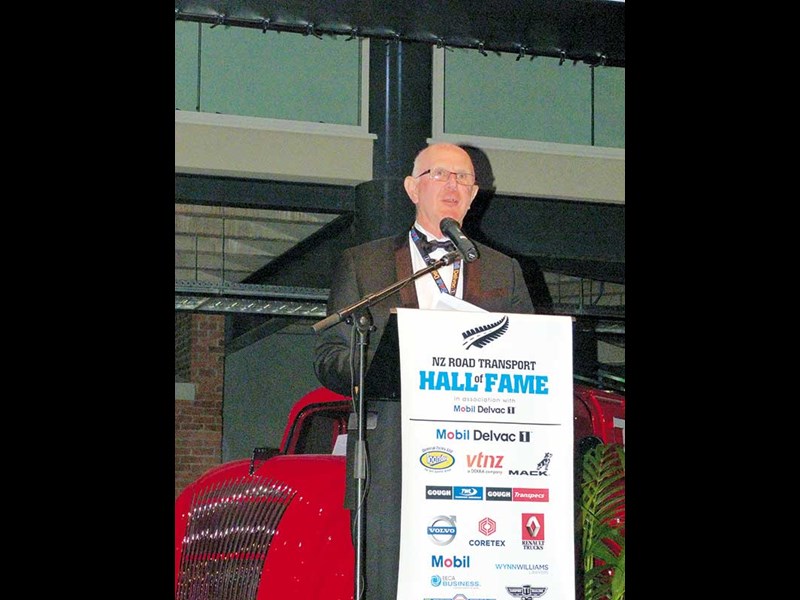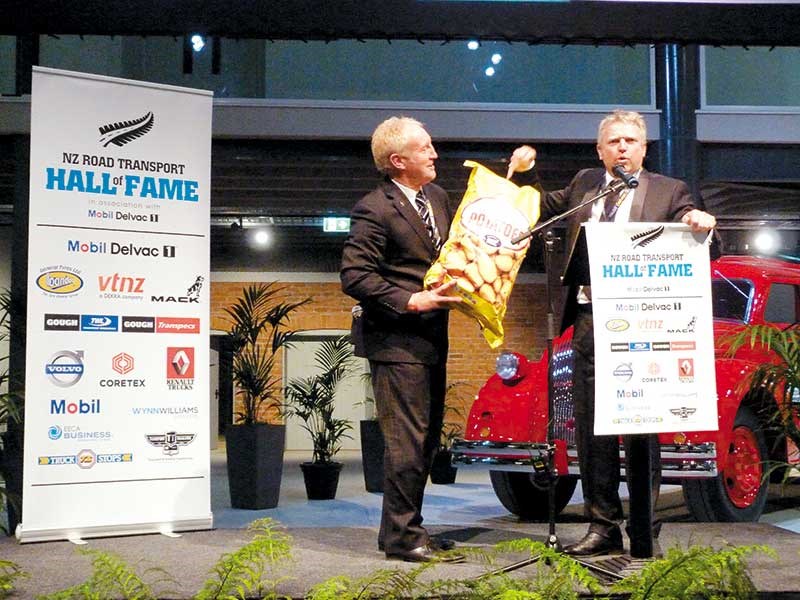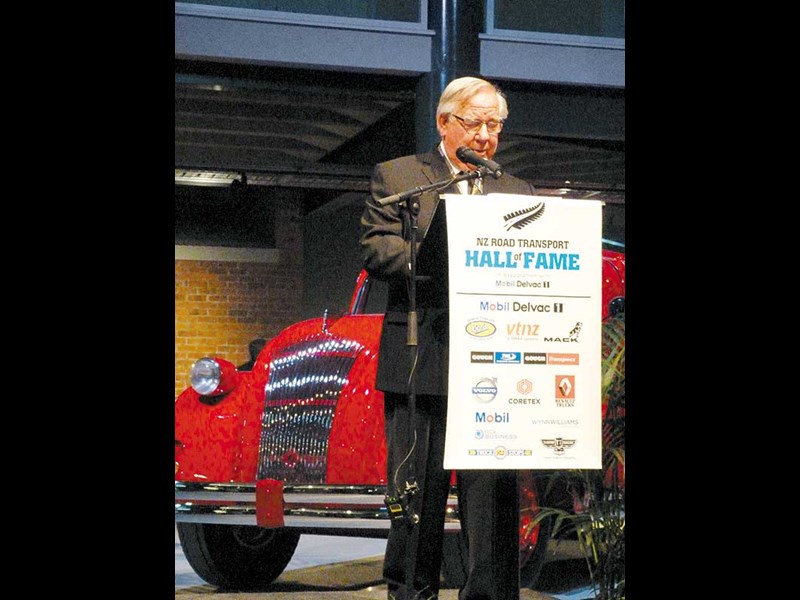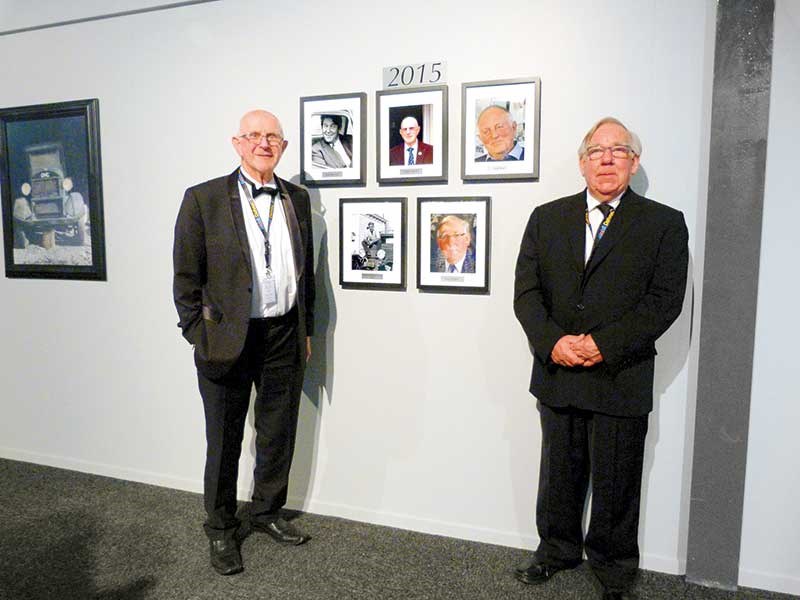 When looking for proof of the adage that success breeds success, one needs only to look to Invercargill and to New Zealand's pre-eminent Road Transport event.
Back in 2012, Scott and Jocelyn (Joc) O'Donnell, directors of HWR Group organised the first New Zealand Road Transport Hall of Fame, held at the famous Bill Richardson Transport World where eight heroes of the New Zealand trucking scene were inducted into the Hall of Fame.
The inaugural event attracted a little over 450 paying guests who had come from all parts of New Zealand as well as some from Australia to honour the inductees and to spend quality time with business associates and friends.
Patronage at the prestigious event has grown steadily since 2012 to the point where the Hall of Fame gala dinner now attracts close to 600 people.
At the September 2014 event, Joc O'Donnell unveiled plans to expand the museum by constructing an art deco-styled building on the Tay Street road frontage, in which the 2015 Hall of Fame event would hopefully be held.
She said although her team could see the enormity of the task, they knew that by applying some of that good old kiwi ingenuity it would be "doable".
Almost a year to the day from the 2014 event, Invercargill mayor Tim Shadbolt was addressing the gathered guests from the podium in the nearly completed new museum.
Guests were treated to a 10-minute facts and figures slide presentation given by Joc, which showed the immense amount of effort that had gone in to bringing the building to a state of completion.
The new facility is capable of holding up to 900 people and to date has taken 179,200 man-hours to construct, with no lost time for injuries attributable to work on site.
It was amazing to see some of the photos from only two months prior to the event, which showed nothing more than a shell of a building.
Museum operations manager Sally McDonald said that even on the morning of the big event, contractors were working tirelessly to complete as many final touches to the venue as possible.
The building is due to be completed in October with the official opening taking place in November this year.
As a part of the entertainment of the black tie gala dinner which was efficiently catered by local catering company MASH, an auction was held, the proceeds of which go to the ProActive Driver Training Trust which is a charity initiated by HWR Group that provides free driver training to secondary school students.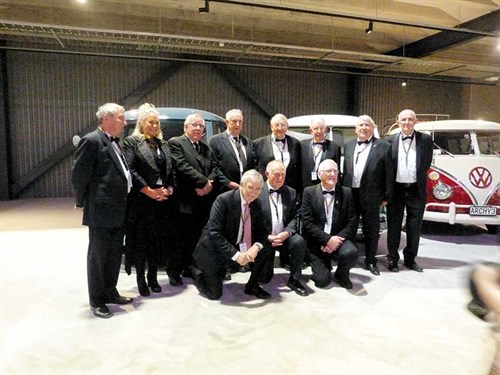 The 2015 inductees are…
Two posthumous awards were made, one to Bernie MacDonald MBE formerly of Te Karaka near Gisborne, and the other to former Ashburton transport operator Robert Alexander (Bob) Burnett. No one was able to be present to receive MacDonald's award while Bob's daughter Adrienne and son-in-law Murray Francis accepted his award on behalf of the family.
BERNIE MACDONALD MBE – POSTHUMOUS AWARD
Bernie started his working life as a fitter and turner but brought his own metal truck in 1952. With his brother Angus as a partner, they moved to Te Karaka and bought a carrying business. More acquisitions were made to build up MacDonald's Transport. In 1981, his service to the community was recognised with an MBE. He was a life member of the Poverty Bay East Coast Road Transport Association. He also served on the New Zealand Road Transport Association's Council from 1978 to 1990. He died in March 1995 at the age of 67.
ROBERT ALEXANDER (BOB) BURNETT – POSTHUMOUS AWARD
Bob commenced business as a motor mechanic before purchasing a truck to help his farmer clients who were having problems with cartage of their produce. Seeing the potential of commercial road transport, he moved to Ashburton and started his company. The business grew steadily and by the early 1970s his transport operations had progressed from one truck to one of the South Island's largest companies operating in excess of 120 truck and trailer units.
The company had formed into a public company in 1961 and was involved in a merger to create Brambles Burnett Ltd. In 1980, Brambles Burnett was taken over by Mogal Corporation. He remained on the Board as Chairman until his retirement in 1981, aged 72.
DAVE POTTER – DUNEDIN
Dave Potter's grandfather used to deliver parcels around Dunedin with a horse and cart and that is where Dave got his passion for transport. After jobs as a delivery boy and training as a cinema projectionist, he started driving the Midland Coaches Starliner between Christchurch and Dunedin. Various management opportunities in the industry followed before driving for Dave Newton Transport in Christchurch. In 1990 he returned to Dunedin and became the Secretary of the Otago Road Transport Association. In 1994 he became the Regional Secretary for NZ Road Transport Association Region 5.
NEIL REID – UPPER MOUTERE
The son of a transport business owner, Neil Reid joined the transport division of the Freightways Group as Invercargill manager in 1974. During his time in Invercargill he served as branch chairman of the Road Transport Association, before transferring to Christchurch in 1977 to become operations manager for Guthreys Freightways. In 1980, he moved to Blenheim to commence employment with the Freighting Division of Newmans Group, later to become TNL Group. Despite difficult times, turnover increased from $35 million to $70 million with in excess of 300 staff and around 180 trucks. Neil is the current chairman of the Road Transport Forum.
RALPH MUNN – GREYMOUTH
It was 20 years after leaving school that Ralph Munn moved into the transport industry. His first job saw him as dealer principal of Farmers and Contractors Supplies Limited, the international harvester dealership for the West Coast. Despite only selling when his management role allowed, he took the IH Top Truck sales award two years in a row.
In 1986 he joined the Road Transport Association. He was appointed West Coast vice president in June 1987 and in 1993 became the president, holding the position until he moved to Christchurch in 1999. He is also a life member of the NZ Road Transport Association Region 4. In 2004 he became South Island team leader for Hookers, retiring in 2007 only to be lured back into the industry as Southfuels and Northfuels fleet manager from 2008 to 2012.
The 2015 inductees join 19 others, including Bill Richardson, Sir Robert (Bob) Owens and Sir Russell Pedigrew.
Never miss an issue. Subscribe to Deals On Wheels magazine here.
Keep up to date in the industry by signing up to Deals on Wheels' free newsletter or liking us on Facebook.