The word from the Road Transport Forum Conference 2015
---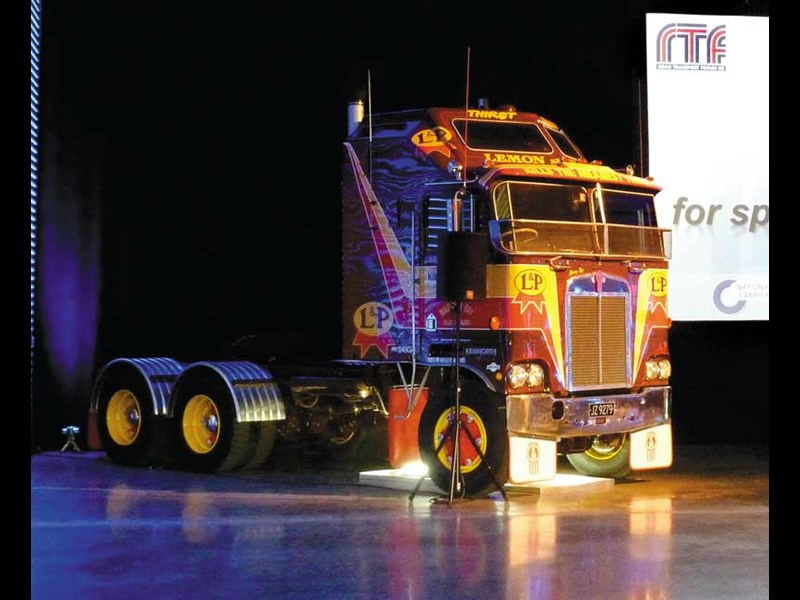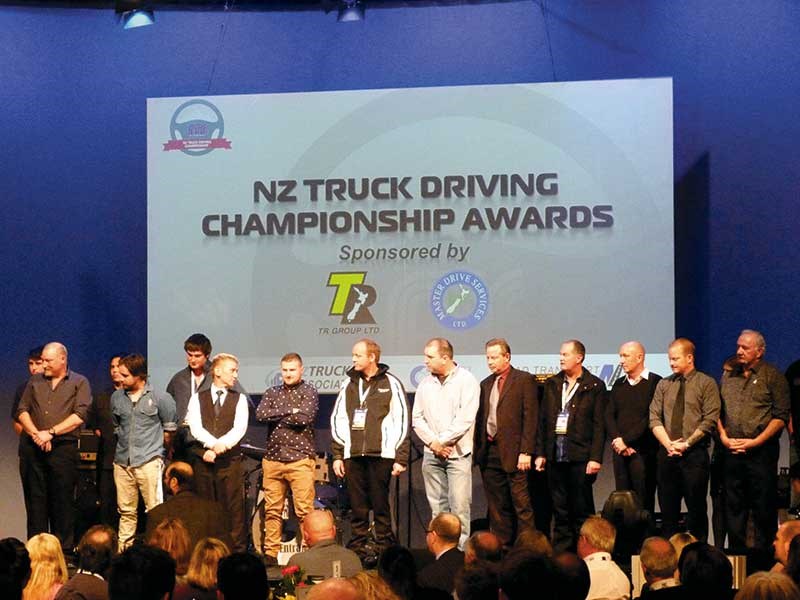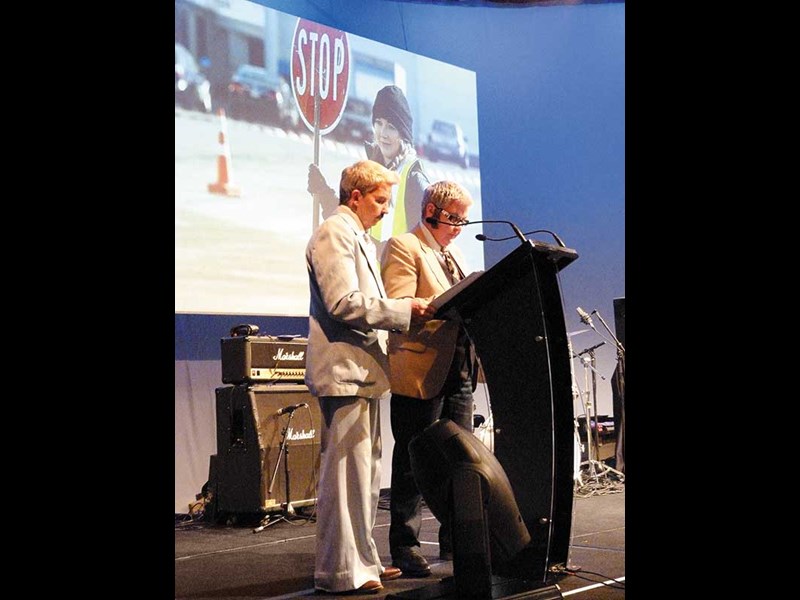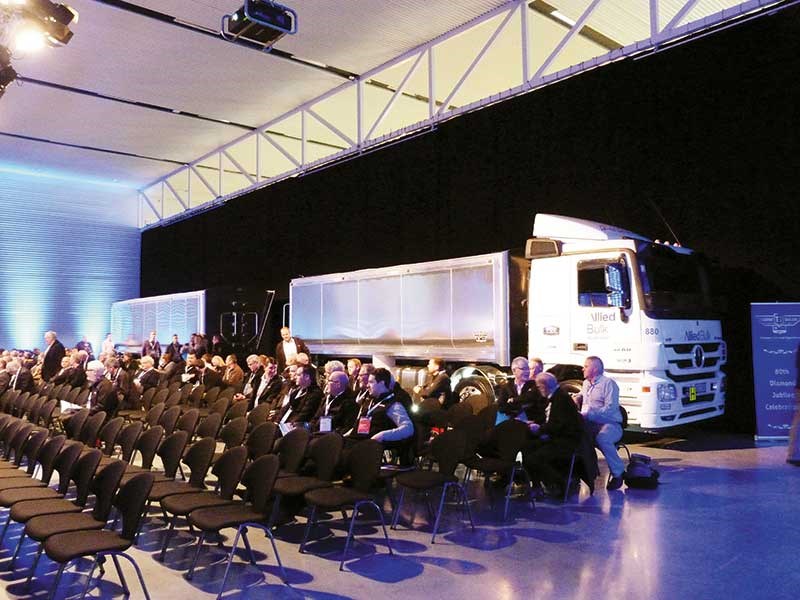 Although the weather in Christchurch didn't put on much of a show over the three days, it certainly didn't dampen the spirits of the 500 delegates and exhibitors who attended the Road Transport Forum Conference, 27-29 August 2015.
The spectacular Wigram Airforce Museum at 45 Harvard Avenue, a short drive from the city centre, proved to be the perfect venue to hold a multi-faceted event that required lots of space to hold a truck and trailer driving competition, not to mention some of the larger units that needed to be housed inside the venue.
The theme of the conference was 'Building Capacity' and it could be said that a certain 'capacity' was required to deal to the amply supplied morning and afternoon teas, which were sponsored by Strait Shipping, Inter-Islander, NZI and Lumly – delicious!
Hunger for knowledge was well-catered as well, with many enlightening insights being shared by keynote speakers.
Conference registration was open all day on day one of the event and the New Zealand Truck Driving competition took place on the tarmac throughout the day.
Although the sky was cloudless, a brisk breeze saw to it that scrutineers and media personnel kept their jackets zipped up tightly for most of the day, although other less-hardy media people got to cover a morning tea event with Ellen Voie CEO/president of Women In Trucking from the USA at a much warmer venue.
Voie later made a presentation entitled Around the World with Women in Trucking USA on the final day of the conference.
The three-day event sported the usual array of vendor display stands with all the right people having the necessary product knowledge to help potential purchasers make an informed decision on what particular product was suitable for their application.
As an instance, there was plenty to choose from in the field of vehicle tracking and driving behaviour monitoring devices, with several vendors offering solutions to vehicle tracking and monitoring systems.
The conference hall was decked out as one would expect with some decent-sized rigs including the 1979 L&P Kenworth.
Some wiseacre remarked that it could only be at a road transport conference that the conveners would supply their own stage – a curtain-sider unit.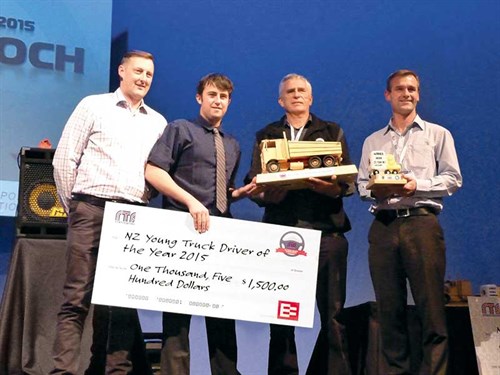 At the rear of the hall was a truck and trailer unit belonging to the Allied group of companies, the drawbar of which provided extra seating for those of us too shy to sit up the front of the room.
Conference masters of ceremony were the Topp Twins who presented the entire event in their Ken and Ken roles, complete with 1970's suits.
Road Transport Forum chief executive Ken Shirley, in his opening notes, assured delegates that the awards dinner to be held on the Friday night would be a "spectacular event" and he was right on the money with his comment, the vintage aeroplanes set in realistic dioramas created a warm, inviting ambience.
The conference got directly down to business with a presentation from Peter Townsend, CEO of the Canterbury Employers' Chamber of Commerce.
Townsend's address focussed on the popular opinion being bandied around in regard to the bubble bursting on the Christchurch rebuild spend.
Although conceding that the rebuild had most likely reached its peak, Townsend said that between 40 and 45 billion dollars are still to be spent over the next three to four years in the Christchurch region.
He went on to say that on top of the work still to be carried out in Christchurch, there will be a massive amount of work to be shared around in completing the upgrade of the port at Lyttleton.
Cameron Bagrie, chief economist at ANZ, presented a cautious approach to the situation surrounding global financial markets and the flow-on effects it inevitably would have on the New Zealand economy as a whole, but said there will still money to be made by business people who are willing to keep their eye on the ball and to do their homework.
A 25-page booklet entitled Privately Owned Business Barometer, produced by UDC and ANZ was handed out to attendees. This publication is worth getting your hands on – even for business people who are not directly involved in the transport industry.
Every good business conference has at least one presenter or keynote speaker who will keep you on the edge of your seat, and the RTF conference was no exception.
One such presentation was given by Craig Rust of Business Innovations, who entitled his presentation Bulletproof Your Business.
Highly enthusiastic about the information he had to share, Rust gave an example of an imaginary business that sold a pair of jeans for $100 earning a profit of $30 from each sale.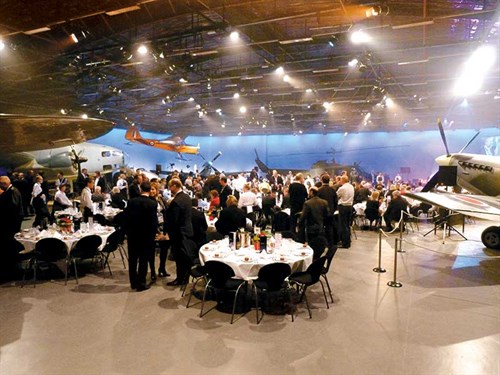 By writing the figures on a whiteboard he was clearly able to show how much harder to you would need to work in order to make the same amount of profit if you reduced your retail price by 10 percent and conversely, how much easier your life could be by raising your price by 10 percent. The example was brilliant in its simplicity.
Rust had a bunch of other good ideas to increase output and profitability, so checking out Business Innovations could prove to be a worthwhile exercise.
Awards were bestowed upon the winners of the driving competition and there was a Hero of the Road award which was won by Mike McGregor for selflessly towing a burning trailer away from the vicinity of a petrol station, situated near a township.
The entire incident was captured on video and was projected onto large screens before 500 incredulous conference delegates. The atmosphere in the room was palpable!
Cheques for $10,000 and $1500 respectively were presented to Reagan Brown of HWR Group – Freight Haulage Ltd, Invercargill, who won the honour of NZ Champion Truck Driver 2015, and to Campbell Murdoch of Murdoch Transport who won the young driver section.
Brayden Jones of Vernon Transport, Auckland took home the award for the Rigid Class 3+4 division.
The message that there is definitely a driver shortage in New Zealand came through loud and clear thoughout the three-day conference and finding ways to mitigate the situation is at the front of everybody's mind.
Everyone seemed to agree that the time it currently takes to get drivers qualified, coupled with the fact that truck driving is not seen as being an attractive career-choice (if it's seen as a career-choice at all), are two of the major stumbling blocks in attracting young people into the workforce.
H W Richardson (HWR Group) is doing great things with its Great Gear – 'Great People – Great Mates' programme where staff undergo training in many aspects of the company's operation.
Other larger companies have similar programmes in place and this will gradually filter down to smaller operations over time.
At the end of the three days everybody appeared to be in agreement that they were going home far better informed than they were when they arrived.
Never miss an issue of Deals on Wheels magazine. Subscribe here.
Keep up to date in the industry by signing up to Deals on Wheels' free newsletter or liking us on Facebook.