HWR Group driving competition 2014
---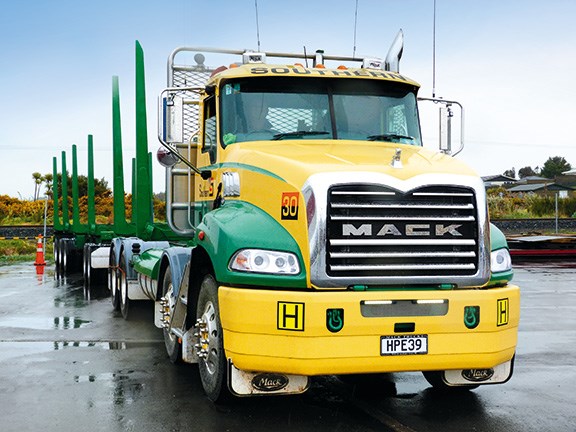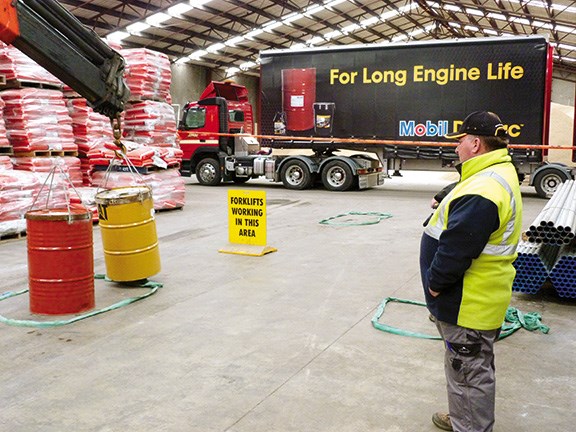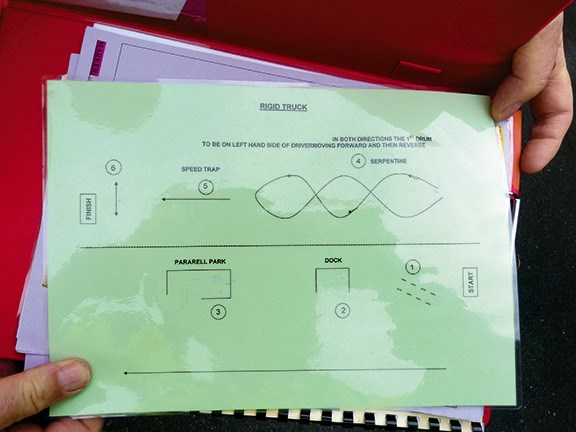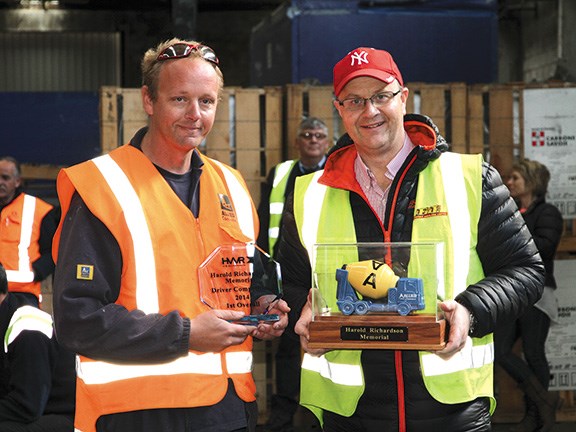 Dave Ching.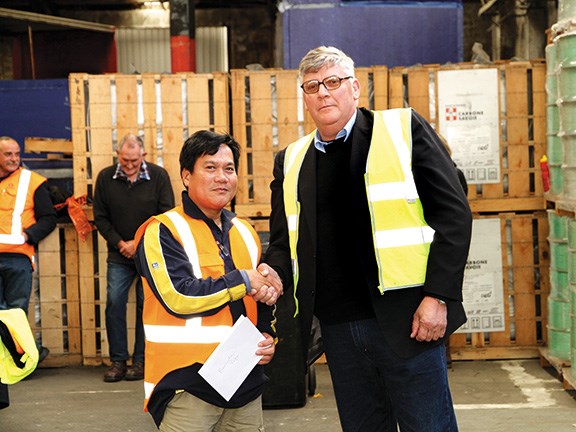 Jose Tecson.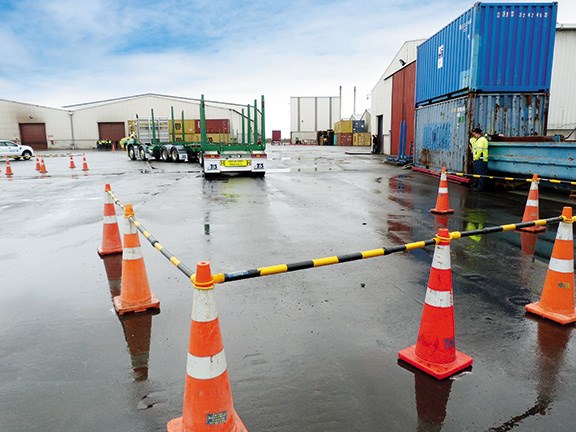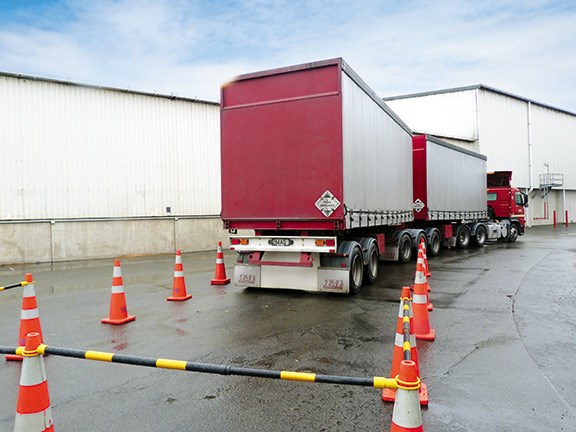 Backing a B Train into a 'dock'.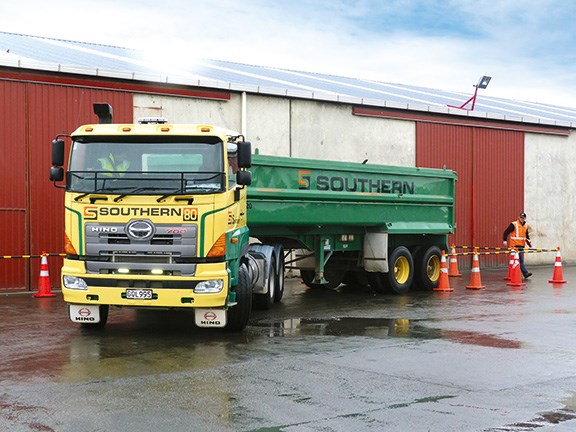 Following on from what has become a major event on the New Zealand trucking calendar – the NZ Road Transport Hall of Fame – HWR Group, sponsors of the prestigious event, held their annual driving competition at the company's Freight Haulage/Purdues Bluff Road depot in September 2014.
The one-day event was originally held at Teretonga Raceway but was moved to its current site about four years ago.
HWR is committed to safety on the roads and in the workplace. This is evident by its huge investment in a driver training section. It operates a fleet of dedicated field units in the shape of specially equipped utes that are manned by nine driver trainers throughout New Zealand.
The company operates a wide cross-section of specialist vehicles that transport products ranging from premixed concrete, to bulk flammable liquids. In-between there are general freight and roading materials also forming part of the mix.
This is the reason the tasks the drivers are set to perform can be general in nature and, in many cases, are not specific to the particular part of the business he or she works in.
For instance, premixed concrete drivers, aside from having to pass the pre-start check also have an added discipline of pumping 200 litres of water into a plastic tote to a specific level.
Before you imagine how easy that would be, try doing it from the cab where you can see the container but not the amount of water coming out of the chute, and then see how easy it is.
Another interesting test was the prestart check; a truck was presented with a number of built-in faults that the driver had to identify in order to gain the highest possible score.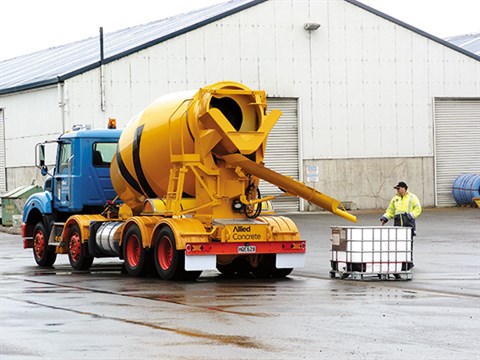 While most of these 'faults' were easily recognisable, like a missing fuel cap and no RUC label; there were some a little more obscure, such as a six-pack of beer which had been placed in the cab that, of course, shouldn't have been there.
Across at the 'rigid' section, there was a test where a couple of Hino four-wheelers were being run through a serpentine course and parallel-parked into a dock, then ending with contestants having to drive their vehicle at 30km/h with the speedometer blanked out.
A police officer with a radar gun was on hand throughout the day, recording speeds; many contestants estimated their speed to within a few km/h and there were quite a few who were right on the button.
Naturally, the drivers of the bigger rigs had a chance to strut their stuff in the truck and trailer section as did the articulated vehicle drivers.
And if all of that wasn't enough to float your boat, there were a number of novelty disciplines going around the sideline – backing a B Train into a dock; a forklift competition; and operating a truck crane, under strict supervision of course.
The day's activities were overseen by HWR head driver trainer, Graeme Mabey, and lower South Island trainer, Brent MacKenzie. They were ably assisted by a team of thirty staff members, including local managers and driver trainers, who had flown in from all over the country, especially for the event.
There was more than enough food to go around, not only at the midday lunch break but also during the course of the events. Several staff members and family members braved the wet and the cold to provide copious cups of hot drinks, cakes and biscuits.
In true HWR style, prizes for succeeding at events were seriously worth winning – trips to Australia, accompanied by substantial trophies.
At the end of the day, competitors' names from both concrete and transport sections were placed in a draw and Jose Tecson, of Allied Concrete Penrose, won return flights and accommodation for two to the Brisbane Truck Show – courtesy of Bill Hackshaw of Bro Lube who supply automated greasing systems to HWR.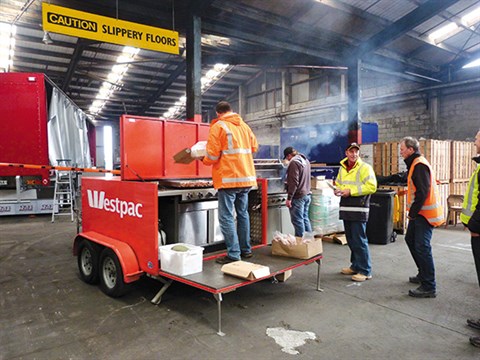 Winners of the Driver Skills Transport section:
1st overall Reagan Brown (Freight Haulage) won a trip to Australia for his efforts, along with a bag of goodies. He also holds a mounted scale model of the actual Ford F150 ute that Bill Richardson drove.
2nd overall Anton Sanford (Freight Haulage) won a $1500 Harvey Norman voucher and a bag of goodies.
3rd overall Jack Lloyd (Southern Logging) took home a bag of gear including jackets and other useful gear.
The winner of the concrete section, ramping up a massive score of 89.95 percent, was Dave Ching from ACL Ashburton. He gets to hold the Harold Richardson Memorial Trophy for the next 12 months.
Harold Richardson died in a motoring crash in 1995 at the age of 29 and was the son of company founder, Bill Richardson.
A novelty 'guess the height of the hook on the crane' was the centre of much prognostication on the day. The closest guess was 32 metres made by Jim Walker who obviously has a good eye for heights, as his was only 100mm shy of the actual 31.9 metres.
For the latest news and reviews, subscribe to Deals On Wheels magazine here.
Keep up to date in the industry by signing up to Deals on Wheels' free newsletter or liking us on Facebook.