Dust Fighter test
---
Video: With dust a continual problem during demolition work, Nikau Contractors Ltd has recently put its fourth Dust Fighter to work
Supplied by Youngman Richardson Ltd, this particular unit impressed me when I first saw it a few month's back, prior to its delivery to Nikau. Larger than the other three owned by Nikau, I thought it would good to see it in action. A couple of phone calls to the top of the food chain at Nikau, and it was organised.
Looking vaguely similar to an upended jet engine, these Italian-made units have a large fan which disperses a fine mist of water into the air, capturing airborne dust particles and delivering them to the ground. The fan is surrounded by a metal cowling which contains a water distribution manifold, to which are attached numerous fine, water-misting outlets.
Not a lot of water is needed to supress dust – just enough to capture the fine particles. So the water required by this unit can be supplied by a normal garden hose. This is not only an efficient use of water, but also keeps the job site drier and helps prevent run-off into waterways, a problem when larger volumes of water are used with other types of dust suppression.
Read the full review in the November issue of Deals On Wheels magazine, on sale11 October.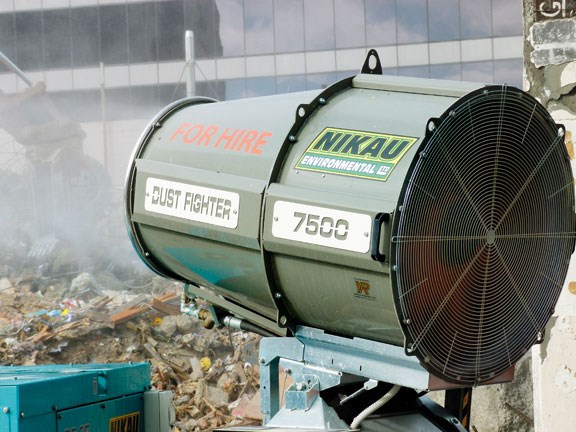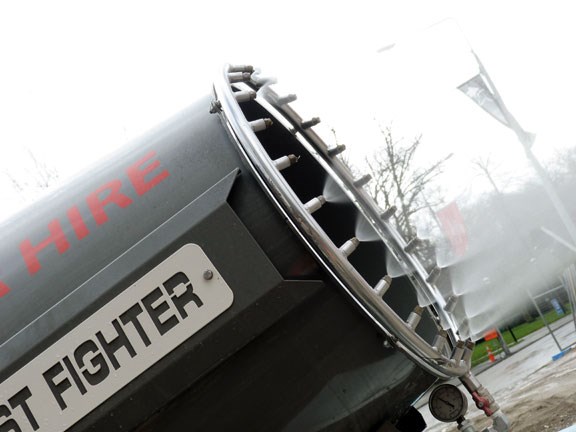 Keep up to date in the industry by signing up to Deals on Wheels' free newsletter or liking us on Facebook.