Business profile: Ditch Witch
---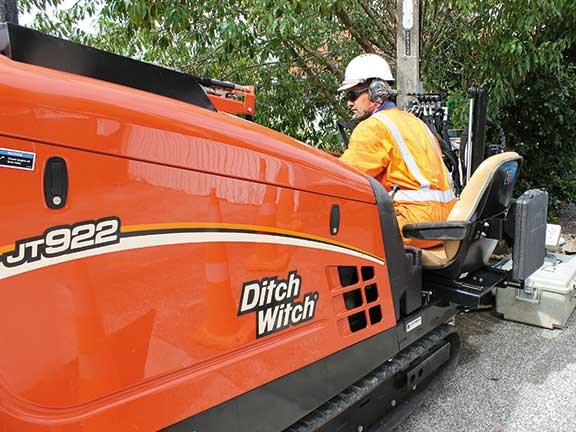 The JT922 features an operator's seat positioned on a rail so operator movement between control panel and pipe rack can happen faster.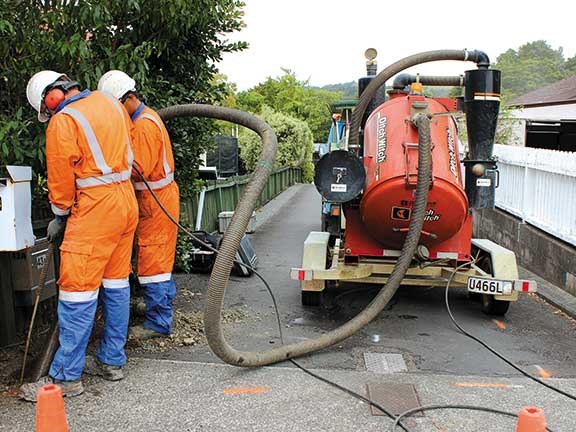 Chris Ash believes his FX20 hydro excavator is one of the best investments he has ever made.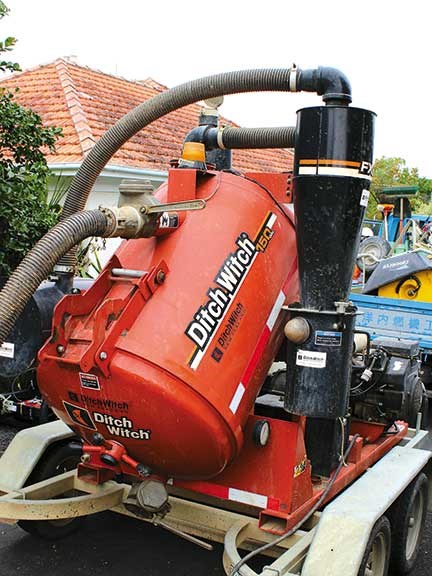 The FX20 comes on its own purpose-built tandem trailer.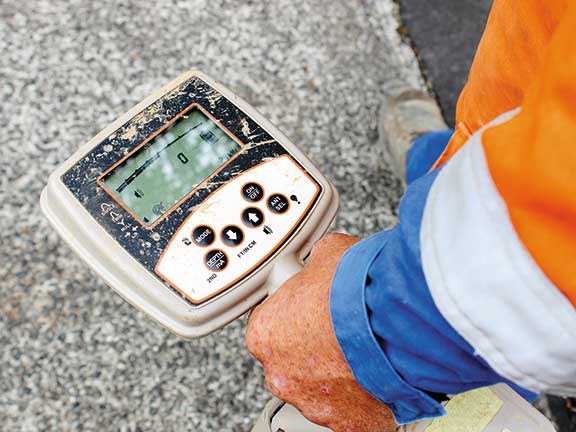 The Ditch Witch 950R utility locator takes away the guesswork and gives Chris and his team peace of mind.

For this Northland-based firm Ash & Ash, Ditch Witch gear covers all the bases — regardless of what the task at hand might be and where it might take them.
If you're in business and running a lean team, there's a five-word indicator of success that really can't be overlooked. Chris Ash of Kerikeri-headquartered Ash & Ash Ltd uses it now as we check out his Ditch Witch FX20 vacuum excavator.
"I reckon this is the best investment I ever made," he says, as fellow Ash & Ash team member Josh backs the FX20 into position.
That's a heck of a statement and highlights the positive impact Ditch Witch gear — not just the FX20, but other key equipment on his fleet — has made to Chris's operation.
"Having the right tool for specific tasks simply means you've future-proofed yourself for whatever jobs come in. We might be putting in fibre one day, trenching the next, and sorting out streetlight installs the day after that, so we need to be prepared.
"I take a lot of pride in really researching everything I buy — all the alternatives and competitor brands — and the Ditch Witch gear we have works incredibly well. Our directional drill, the hydro excavator, right down to my utilities locator — it's all fit for purpose."
In addition to the FX20, Chris also runs both JT5 and JT922 directional drills which between them, he says, cover most project situations he and his team encounter. The FX20 too has multiple uses.
"The hydro excavator takes over the work of two guys, rather than dig a hole a metre-and-a-half deep with a mini excavator — which results in a big crater — the FX20 will chip a little hole and suck out the dirt in a nice, clean manner.
"Then when we're done we can backfill it, punch it down, stabilise it, throw tar back on top, and you'd never know we'd been there. Even with a small hole, if I had to dig that by hand with a shovel, there's such a big time factor involved."
What's more, Chris says, the FX20 helps with debris clean-up as well, ensuring a quick and easy site wash-down process at the job's conclusion.
Ditch Witch FX20
Ash & Ash Ltd's rugged FX20 sits at the compact end of the comprehensive Ditch Witch range, boasting suction power of 540cfm (15.3m3/min) which means its line-ball with bigger models, yet is still small enough to be towed anywhere on its custom tandem trailer.
The FX20's 568-litre spoils tank is permanently mounded at a 45-degree angle, making the dumping cycle that much quicker and easier. Chris says he has been impressed with Ditch Witch's signature build quality and robustness on this piece of kit too which, thanks to its flexibility, is in pretty much constant use.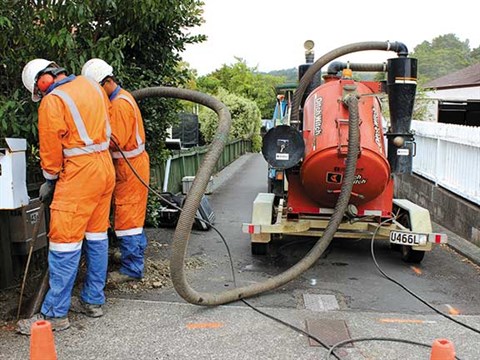 With Ash & Ash working on projects that cover the entire Northland region — and even down into the northern fringes of Auckland — Chris is adamant that without the vacuum excavator, some tasks would be nigh on impossible to complete within the timeframes commonly set.
Chris's two Ditch Witch directional drills are similarly well-utilised and each has a role to play depending on the distances to be drilled and the geographic limitations of the environment.
Other Ditch Witch gear
Today's job involves cable laying down a right-of-way (ROW) driveway that feeds to several houses. While Chris concedes the little JT5 horizontal drill is perfect for shallower and tighter urban spaces, the JT922 provides a good catch-all when dealing with lengthier drill distances. The long ROW driveway he and Josh have encountered today is still a 'one shot' job, thanks to the bigger machine.
Despite its longer body setup and 9000lb pullback force, Chris says the JT922 remains as easy to operate as the smaller unit. In fact, the uniformity of Ditch Witch's controls means he can have any of his guys working the drills, adding to his company's flexibility across multiple projects.
Thanks to the integrated remote display, Chris has always got a real-time eye on what is happening beneath his feet, regardless of who is on the machine. Another aspect of the JT922 that Chris is sold on is the stake-down system at the front — an anchoring system that gives heavy-duty reassurance despite the machine's compact size.
Incidentally, before Chris even starts turning over surface soil, he uses his Ditch Witch 950R utility locator to figure out where all the services are. This necessary first step in the drilling process is something he once again relies on Ditch Witch gear to solve.
"To be honest, regardless of what the plans say, I'll always use the locator to verify everything," Chris says.
At the other end of the process, once the drills and the vacuum excavator have been put to good use and it's time to move on to the next job, Chris and his team also ensure their gear is thoroughly cleaned and maintained, something Chris believes has a positive spin-off for reliability.
"We've never had a problem with reliability on Ditch Witch gear. Then again, we do look after what we've got. We regularly steam clean everything and have a regular maintenance program.
"I run a small team, so I don't have an in-house mechanic, but even after our Ditch Witch gear is out of warranty we still like the Ditch Witch New Zealand technical support guys to service our machines.
"We can't have our gear off the job for long, so it's better we rely on Ditch Witch New Zealand's back-up than try to solve issues ourselves. They work on them day-in-day-out and provide a very good service. For peace of mind I like to know the experts have been checking everything is as it should be."
For the latest reviews, subscribe to Deals On Wheels magazine here.
Keep up to date in the industry by signing up to Deals on Wheels' free newsletter or liking us on Facebook.