Caterpillar M-Series motor graders
---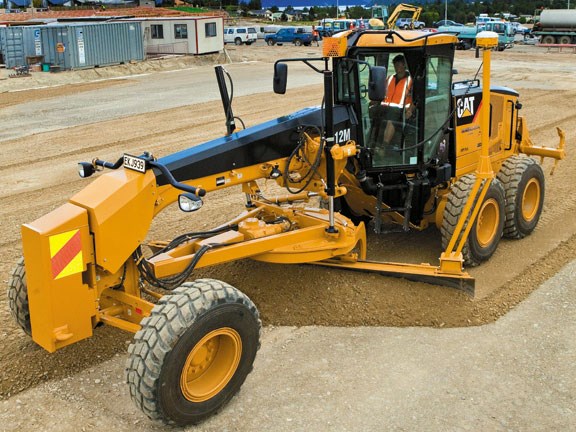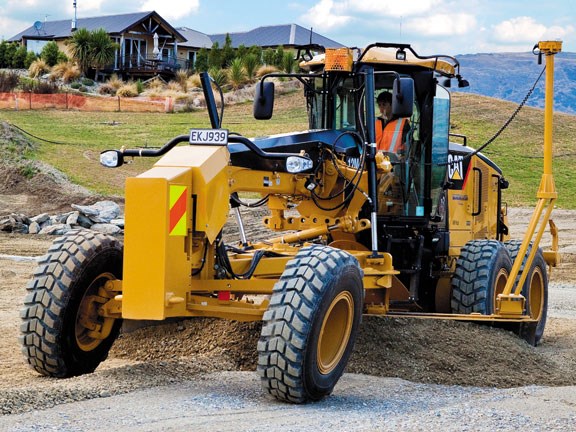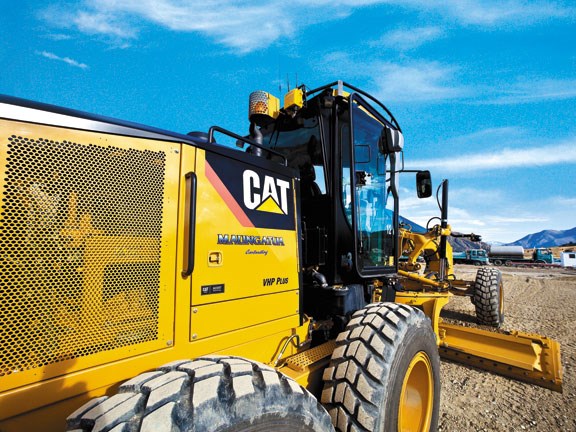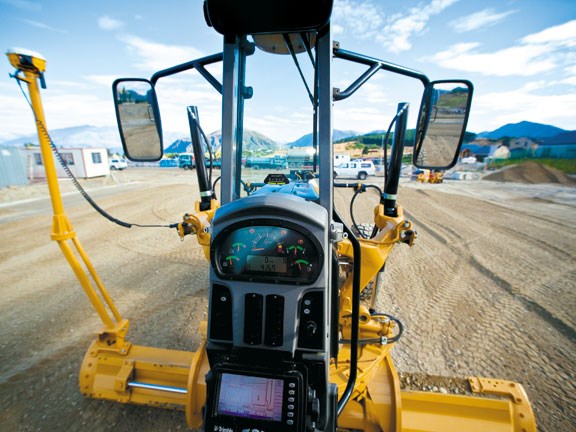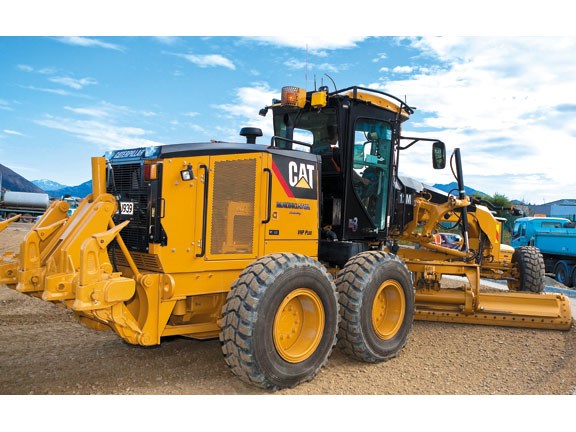 The Caterpillar M-Series motor graders from Goughs combine productivity, versatility, durability and operator comfort
Joystick controls reduce movement
Plenty of visibility from cab
High torque all-wheel drive option
Maintenance and checks at ground level
Integrated electro-hydraulic system
Key enhancements of Caterpillar M-Series graders include revolutionary joystick controls, easy adjustment of the drawbar, circle and moldboard (DCM) for ease of maintenence, a high torque all-wheel-drive system option, enhanced power management and emissions-compliant Cat C-Series engines with ACERT Technology, and having all daily checks and maintenance at ground level.
A new generation Cat 12M Motor Grader is the latest Caterpillar addition to the fleet of Central Otago earthmoving contracting company Maungatua Contracting.
The Cat unit features a revolutionary cab design that provides comfort, visibility and ease of use, making the operator more confident and productive.
The key feature is a pair of three-axis joysticks that replaces the traditional steering wheel and up to 15 control levers found on other graders. Caterpillar studies state this arrangement reduces the amount of operator arm and hand movement by as much as 78 percent. Another operator feature is the improved forward visibility from the front wheels through to the blade.
Maungatua Contracting's operation has been based in Wanaka for many years and is run by managing director Robert Duncan. It specialises in a broad range of civil construction services throughout the region and ongoing operations at Treble Cone skifield including road maintenance and clearing, slope development, earthworks and site excavations.
Maungatua had been impressed after trialing an M-Series unit as part of a demo programme Goughs did last year.
Duncan says a key feature in purchasing the Cat was the fact that it was available factory ready for machine control. The AccuGrade machine control option increases reliability and makes fit out a lot faster. More importantly the integrated electro-hydraulic system has been optimised for automation and the resulting blade movement is very smooth and very precise.
The Cat 12M was delivered mid-last year and is currently working on the construction of a new primary school site in Wanaka, where Maungatua Contracting will shift around 65,000m³ of material to form certified building platforms, playing fields and rock retaining walls.
GPS
Duncan says the GPS system is providing huge benefits on site.
"Machine control means we don't have to stake the site with countless cut fill pegs. We receive the design details from the consultants, and load this into the 12M machine control system, which allows fully automated control of blade slope and height.
"Machine control has increased production across the whole site while also reducing costs in many areas such as fuel, materials and survey. Design changes have been quickly and easily accommodated. Going forward, good use of this technology will become a key part of staying competitive and delivering better value to our customers and Maungatua Contracting plan to be right there for some time to come."
Duncan says "The 12M is in a completely different league in terms of its performance and technology. Our guys are very impressed with the power to the ground and smoothness of operation compared to the previous Cat H-Series, which were excellent graders in their own right."
12M power plant
An innovative Cat C6.6 ACERT VHP engine powers the Maungatua's new 12M.
An M-Series power management system delivers additional horsepower in five horsepower increments as the transmission gear selection increases. The result is a smooth power curve that allows the 12M to carry heavy loads while downshifting.
Other features include rear rippers, and a 14ft moldboard for greater productivity for cutting and trimming materials over a more standard 12ft moldboard.
Read in-depth machinery reviews in the latest issue of Deals On Wheels magazine, on sale now.
See a range of used graders for sale here.
Keep up to date in the industry by signing up to Deals on Wheels' free newsletter or liking us on Facebook.